We are so excited to be back in the cinemas again this spring. The 2022 Spring Showcase will consist of 22 film programs; 12 titles will screen only at Consolidated Kahala Theatres and 10 more (including a short film) are exclusively available online.
Films that are screening in theaters (April 6th -14th) will not be available to watch online and those available online only (Apr 15th – 24th) are not going to be available in theaters. Tickets can be purchased on each film's event page.
Consolidated kahala Theatres Schedule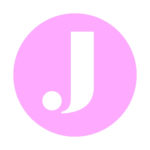 Films Available with the JapanFest Ticket Package           
All online films are available to stream 24 hours a day from April 15 – 24 and for 72 hours once playback has begun. The following films are available online only and will not be screened in the theater. Some films are available to stream in Hawai'i only so make sure you select films that will play where you are. 
PRESENTING SPONSOR OF THE HIFF 2023 SPRING SHOWCASE
SHOWCASE SPONSORS & PARTNERS
Hawai'i Resilience Fund of the Hawai'i Community Foundation
The Hawai'i International Film Festival is supported in part by an American Rescue Plan Act grant from the National Endowment for the Arts to support general operating expenses in response to the COVID-19 pandemic.
The Hawai'i International Film Festival has been provided operational cost funding from the Hawai'i Council for the Humanities through Sustaining the Humanities through the American Rescue Plan (SHARP) with funds from the National Endowment for the Humanities (NEH) and the federal American Rescue Plan (ARP) Act.