HIFF40 for 40 FUNDRAISING INITIATIVE
WE REACHED OUR GOAL!  MAHALO TO EVERYONE WHO HELPED US RAISE $40,000!

Even though we hit our goal for HIFF40, please still consider donating today and help HIFF's important mission in 2021. 
YOUR SUPPORT REALLY MATTERS TO US
PPE For Drive-ins
COVID-19 protection for live venues
Provides PPE for live events - As the pandemic continues, we value the health and safety of our 'ohana
Feed Volunteers
Buy a meal for HIFF Volunteers
We always offer meals for volunteers, both during the HIFF Festival and also during the year.
Fund a Screening
Help pay for student screenings
We help schools pay for busses to screenings, so k-12 students have the opportunity to enjoy the festival
Neighbor Islands
Help us with filmmaker travel
We send filmmakers to Kaua'i, Maui and Big Island screenings to visit with our neighbor island audiences
2020 was a difficult year for everyone in our community. We are working hard to continue to pivot with these trying times, learning how to bring films to your home and finding new partnerships, which help one another.
Your donation will directly go towards new and innovative media technologies, COVID-19 preparations and tools to help us continue to bring relevant film-arts to the Hawaiian community, at home and abroad.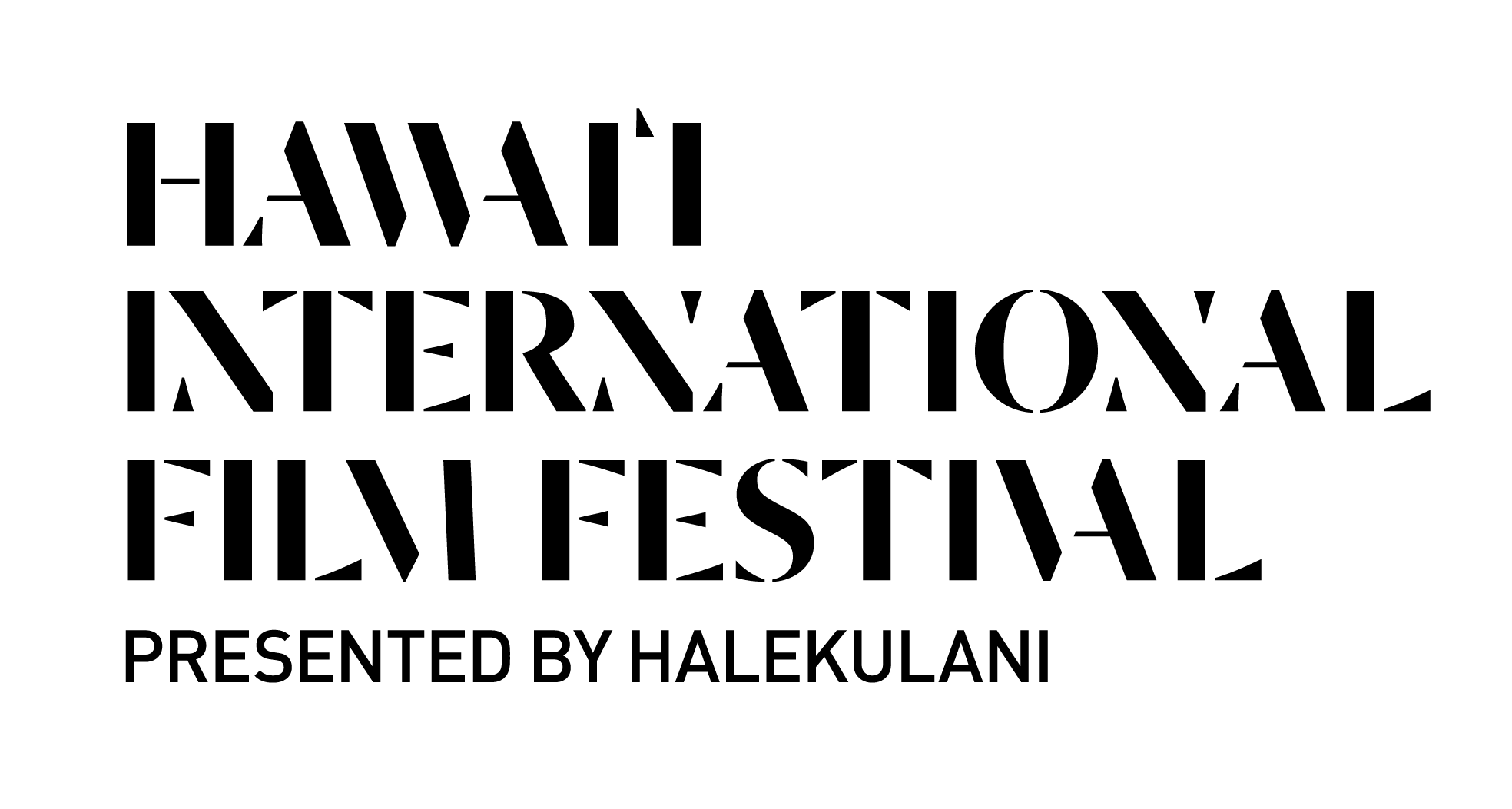 HIFF's Mission:
As the vanguard forum of international cinematic achievement in the Asia-Pacific region, Hawai'i International Film Festival (HIFF) endeavors to recognize new and emerging talent, promote career development and original collaborations through innovative education programs, and facilitate dynamic cultural exchange through the cinema arts.
HAWAI'I INTERNATIONAL FILM FESTIVAL
For 40 years, HIFF has been featuring world premiere screenings, panel discussions, industry events, virtual reality exhibitions, and gala celebrations, HIFF acts as a creative pipeline to the Pacific, showcasing new and emerging talent from Asia and the Pacific Islands. HIFF promotes career development and original collaborations through education and media literacy programs, and celebrates achievements of legendary directors, producers, writers, and actors. HIFF also holds the distinction of being the only statewide independent film festival in the United States. It has long been regarded as the gateway for Asian film into the American market and the world's foremost festival dedicated to the theme of "East meets West."
HIFF is steadfast in our commitment to celebrate the work of emerging filmmakers and artists from across the world and here at home in Hawai'i. In partnership with the Vilcek Foundation, we celebrate the work of immigrant filmmakers and artists in building the cultural landscape of the United States through our New American Perspectives program.
Our program remains the premier destination for Asian-Pacific filmmaking, exhibiting the work of local filmmakers in our Made in Hawai'i and Pacific Showcase.
HIFF has long been dedicated to the promotion, education and sustainability of the local film and cinema arts industry in Hawai'i.  This year, in response to the COVID-19 pandemic, we established various online and on-demand programs which bring the latest international  films and film festival content to your home.
As a HIFF donor, you allow us to continue to innovate in order to keep up with the global film industry in finding new ways to showcase the best of independent and international cinema, as well as maintain film-arts appreciation for local audiences.
We are very proud of our film education programs, which impact thousands of students throughout the school year. HIFF Education programs emphasize media literacy, authentic representation, new media technologies, and quality storytelling. Nearly 2,000 students participate in these programs each year.
HAWAIIAN & PACIFIC ISLANDS FILMMAKERS
HIFF is unique in discovering features, documentaries and shorts from Asia made by Asians, films about the Pacific made by Pacific Islanders, and films made by Hawai'i filmmakers that present Hawai'i in a culturally accurate way.
Our program remains the premier destination for Asian-Pacific filmmaking, exhibiting the work of local filmmakers in our Made in Hawai'i and Pacific Showcase.
As a HIFF donor, you help support the foundation of filmmaking and cinema exhibition in Hawai'i.
"As HIFF Life Members and 30 year attendees, we can't think of life without HIFF!!! We have seen thousands of films from around the world and made countless friends in the process. HIFF is not only an internationally acclaimed film festival, it's a major mainstay of the local and neighbor islands arts community. Film in Hawaii will also be an essential element in Hawaii's economic recovery and provide education and jobs for our local residents. Please join us in celebrating HIFF's 40th Anniversary by making an extra generous gift to ensure a long and prosperous life for this cultural gem."
"I don't go to many movies during the year except for the ones which the HIFF presents since there is so much diversity in terms of countries from which they are made and the wide range of subject matter. I have fond memories of films being presented at LCC and at the Hawaii Theatre, and a long time ago to introduce Korean films. I also enjoy locally made films."
"It's an opportunity to see a global view of life which I may never see in commercial screenings, and to get to know the filmmakers and their movies with Q&As. It's a chance to see my HIFF 'ohana, HIFF staff and volunteers to fellow movie lovers who I see only at these venues (except this year sadly). Some highlights: Taika Waititi and Jemaine Clement introducing WHAT WE DO IN THE SHADOWS, Simon Yam talk about the connection with his character in SPARROW. DEPARTURES winning the Oscar for Best Foreign Film and Roger Ebert's nod to HIFF."
"If you're a fan of international cinema the way I am, please consider supporting HIFF 40 for 40. HIFF is the only film festival in the U.S.with a specific focus on Asia-Pacific Rim cinema. With your help, we can keep great entertainment and thoughtful storytelling here in Hawai'i for the next 40 years, and beyond."
"There is nothing quite like the Hawai'i International Film Festival. The films are always outstanding, the people are amazing, and it just so happens to take place in the most beautiful place on earth. Last year, I was lucky enough to receive the HIFF Maverick award, and it is something I will always hold near and dear to my heart. Because to me, [it] is a true celebration of cinema, a showcase for authentic and original perspectives, always with something to say. Thank you for 40 years of excellence."
"I looove HIFF! I've been going to the film festival here for many years, I used to come here from the mainland just to watch the films....they curate so well and have grown so much. This has been a difficult year [and] we need to keep it going. If you can, donate $40 for 40!"
"The Hawai'i International Film Festival is a wonderful cultural exchange in a setting of beautifully warm and inviting hospitality. It's particularly special to me because of its focus on discovering bright, young, Asian filmmakers, and outstanding Asian films from the Pacific Rim."
Back in 2003, when my credit card movie BETTER LUCK TOMORROW was invited by HIFF, I remember...feeling like I was part of a bigger community. This festival has given me so much, so now it's my turn to ask you to lend your support by donating to the HIFF 40 for 40 Fund and help ensure the festival's future. Please be safe, socially distant, remember to wear your mask, and enjoy this year's historic 40th Hawai'i International Film Festival!"
MAHALO FOR YOUR DONATION AND SUPPORT