Tickets on Sale now | Click the showtime and choose your tickets from the pop up window.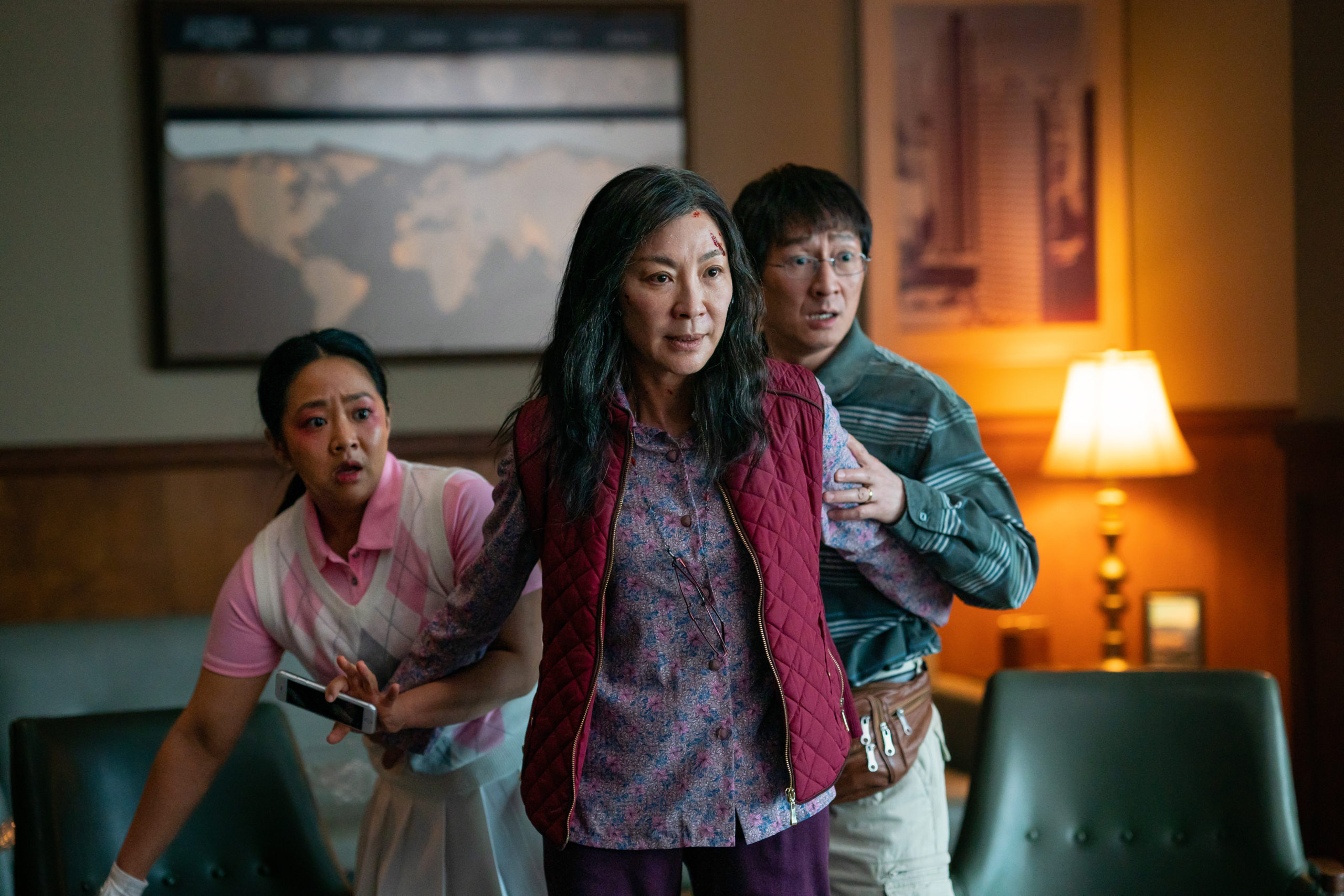 EVERYTHING EVERYWHERE ALL AT ONCE
Directed by Daniel Kwan and Daniel Scheinert, collectively known as Daniels, EVERYTHING EVERYWHERE ALL AT ONCE is a hilarious and big-hearted sci-fi action adventure about an exhausted Chinese American woman (Michelle Yeoh) who can't seem to finish her taxes. Co-starring former child '80s icon Ke Huy Quan (Data from THE GOONIES) in a welcome comeback to the big screen, and stalwart veterans James Hong, Stephanie Hsu, and Jamie Lee Curtis, this mindbender of a film is epic galaxy-brain storytelling. At the same time exploring universal yet intimate themes of Asian immigrant and filial experiences, that resonate so authentically in the kaleidoscopic cinematic cornucopia.
The iconic Michelle Yeoh turns in an amazing performance that taps into her martial arts skills whilst exploring new territory as an aging mother and wife (all while trying to thwart the destruction of the universe). It's THE RAID meets JOY LUCK CLUB meets SPIDER-MAN NO WAY HOME. Believe us, we are not kidding.
-Anderson Le
In-person
Consolidated Theatres Kahala
DIRECTOR(S)
Daniel Kwan & Daniel Scheinert
CAST
Michelle Yeoh, Stephanie Hsu, Ke Huy Quan, Jenny Slate, Harry Shum Jr., with James Hong and Jamie Lee Curtis
PREMIERE STATUS:
Hawai'i Premiere