Tickets on Sale now | Click the showtime and choose your tickets from the pop up window.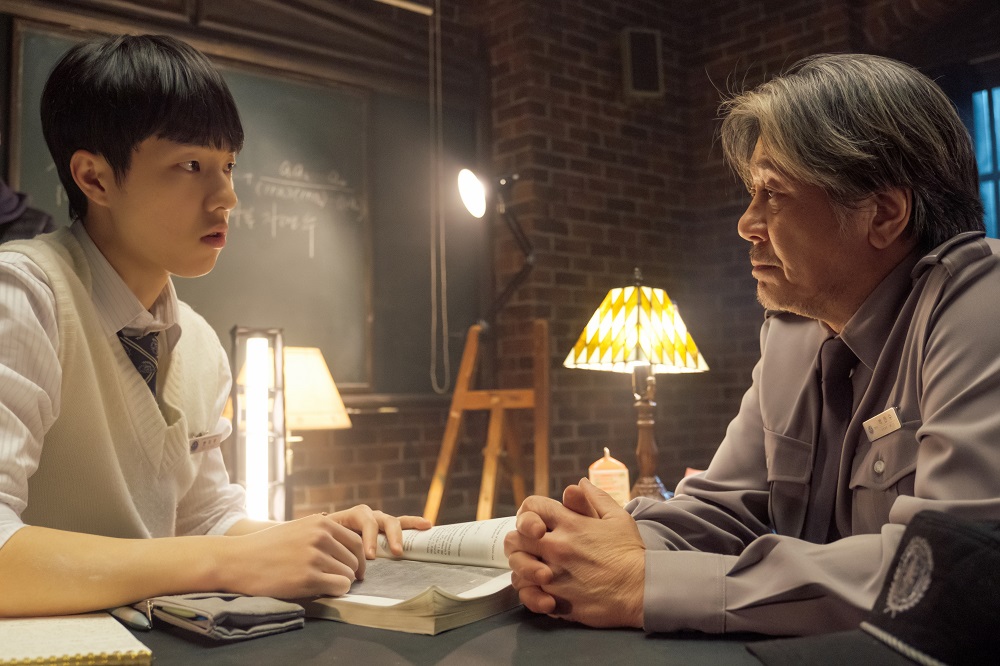 IN OUR PRIME | 이상한 나라의 수학자
Ji-woo is a scholarship student at a prestigious private high school, struggling due to his difficulty with math, and his status as a social outcast from his rich peers. When he takes the fall after his classmates sneak alcohol into the dorm, he gets temporarily kicked out, and his position at the school becomes even more tenuous. Looking for a place to crash, he winds up at the office of the North Korean school security guard Hak-sung (Choi Min-sik).
Unbeknownst to Ji-woo, Hak-sung is actually a mathematical genius living in anonymity. After much cajoling and begging, Hak-sung reluctantly agrees to tutor Ji-woo, and Ji-woo's grades begin to improve. But just as the pair slowly open up to each other, unforeseen circumstances threaten to turn their friendship and their lives upside down. Starring Choi Min-sik in one of his best performances yet, IN OUR PRIME is one of the most anticipated Korean dramas of the year. – Anna Page
학문의 자유를 갈망하며 탈북한 천재 수학자 '이학성'.
그는 자신의 신분과 사연을 숨긴 채 상위 1%의 영재들이 모인 자사고의 경비원으로 살아간다.
차갑고 무뚝뚝한 표정으로 학생들의 기피 대상 1호인 '이학성'은 어느 날 자신의 정체를 알게 된 뒤 수학을 가르쳐 달라 조르는 수학을 포기한 고등학생 '한지우'를 만난다.
정답만을 찾는 세상에서 방황하던 '한지우'에게 올바른 풀이 과정을 찾아나가는 법을 가르치며 '이학성' 역시 뜻하지 않은 삶의 전환점을 맞게 된다.
In-person
Consolidated Theatres Kahala
DIRECTOR(S)
Park Dong-hoon
SCREENWRITER(S)
Lee Yong-jae
CAST
Choi Min-sik, Kim Dong-hwi, Park Hae-joon
PREMIERE STATUS:
Hawai'i Premiere
SUBTITLES:
Korean w/ English Subtitles