Tickets on Sale now | Click the showtime and choose your tickets from the pop up window.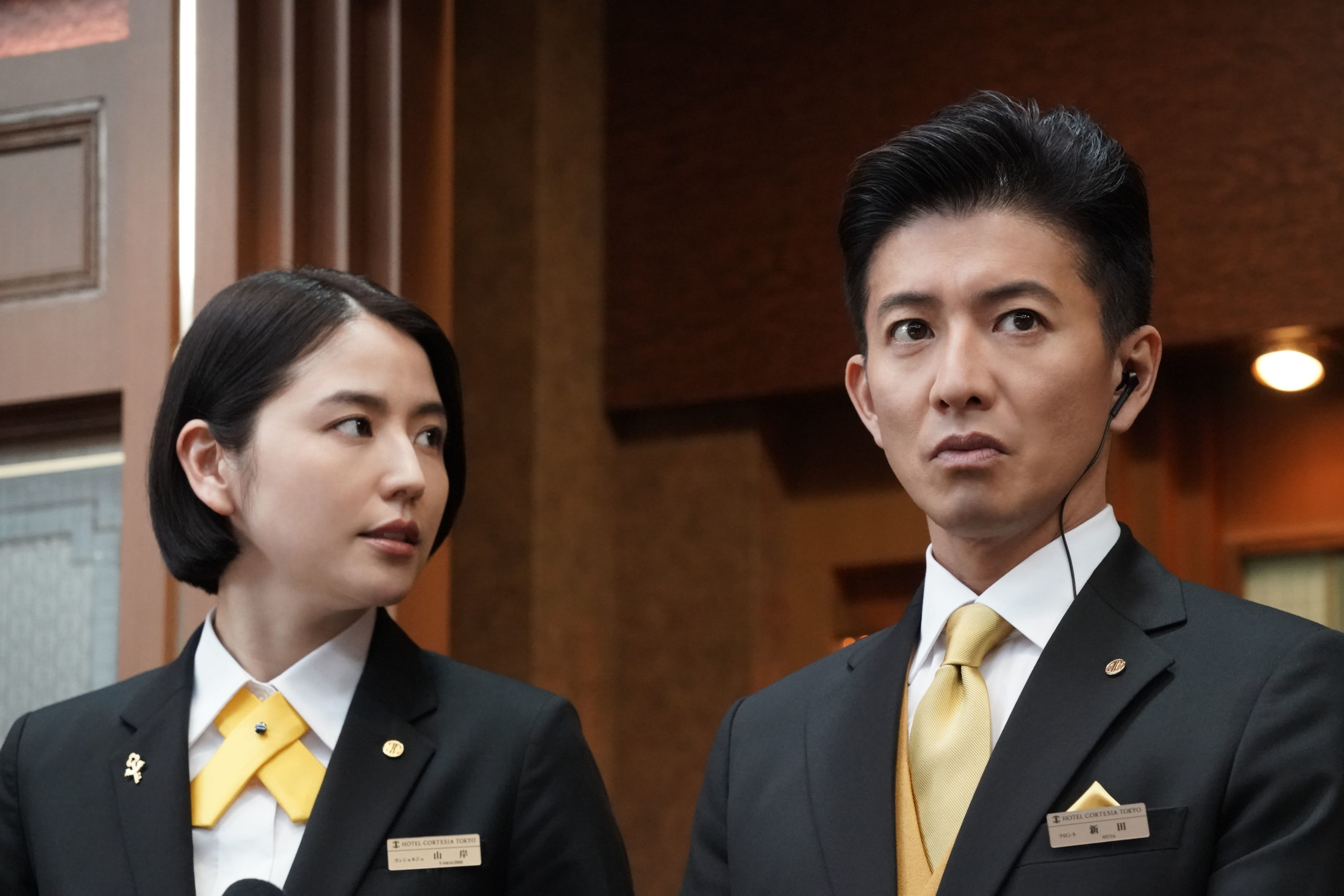 MASQUERADE NIGHT | マスカレード・ナイト
AVAILABLE TO STREAM IN HAWAI'I ONLY 
Hotelier Yamagishi (Masami Nagasawa) and detective Nitta (Takuya Kimura) must once again work together to catch a murderer in MASQUERADE NIGHT, the hit sequel to 2019's MASQUERADE HOTEL.
An anonymous letter is delivered to the police – a warning that the killer involved in a mysterious homicide that occurred a few days ago in a condominium in Tokyo will strike again at "Masquerade Night", the New Year's Eve countdown party held at Hotel Cortesia, Tokyo.
On December 31, rogue detective Kosuke Nitta (Takuya Kimura) once again goes undercover as a hotel clerk to apprehend the culprit criminal. As in the last case, he is assigned to work with Naomi Yamagishi (Masami Nagasawa), an exemplary, if somewhat overly serious hotelier. All 500 invitees will be in costume. Everyone is a suspect. As the masked guests begin to arrive, they struggle to find a clue that will lead them to the murderer.
Midnight draws near as the number of suspects increases. What is the killer's intention? Who is the informant? Will Nitta and Yamagishi be able to unveil the truth hidden behind the murderer's mask before the time limit?
500 guests. Everyone is in costume. Everyone is a suspect. Their jobs and personalities are as different as night and day. Will the unlikely buddies be able to "unmask" the killer and stop the countdown to murder?
English Subtitle Trailer: https://www.facebook.com/watch/?v=236015098387347
ホテリエ山岸(長澤まさみ)と新田刑事(木村拓哉)は、2019年のマスカレードホテルのヒット作であるマスカレード・ナイトで殺人犯を捕まえるために再び協力しなければなりません。東京で若い女性が殺害されたとき、警察は珍しいチップを受け取ります。殺人犯は、高級ホテルコルテシア東京のマスカレード・ナイト新年のボールに登場します。時間との戦いで、新田刑事と彼のチームは、別の命が奪われる前に、ホテルのスタッフと秘密裏に協力して殺人者の招待を明かさなければなりません…
DIRECTOR(S)
Masayuki Suzuki
CAST
Takuya Kimura, Masami Nagasawa
PREMIERE STATUS:
North American Premiere
SUBTITLES:
Japanese w/ English Subtitles