Tickets on Sale now | Click the showtime and choose your tickets from the pop up window.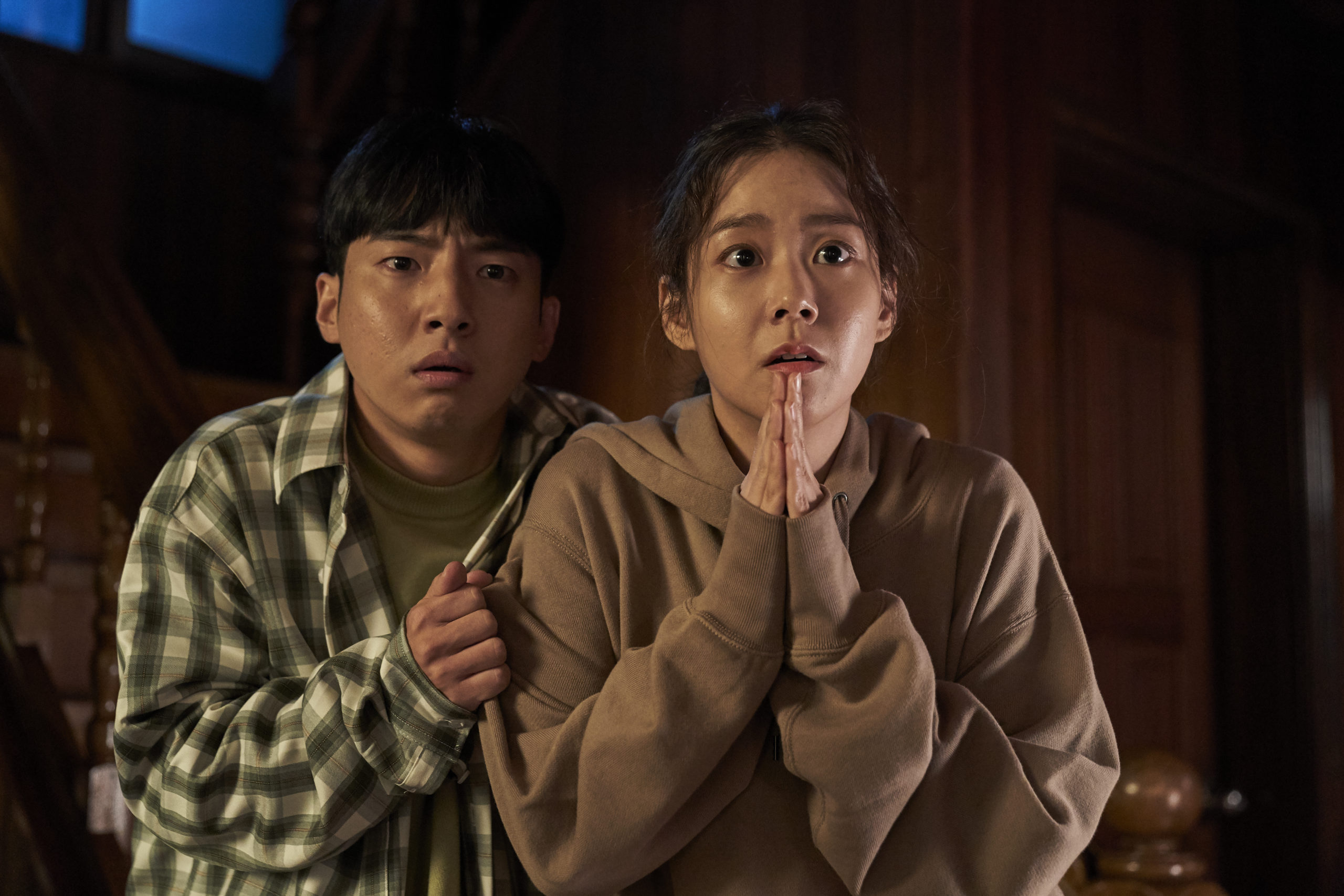 SHOW ME THE GHOST | 쇼미더고스트
AVAILABLE TO STREAM IN HAWAI'I ONLY 
Best friends Hodu (Kim Hyun-Mok) and Yeji (Han Seung-Yeon) are broke. Their job-seeking dreams have been dashed and Yeji has been kicked out of her parents house. So when Hodu finds a house with suspiciously cheap rent, they jump at the opportunity for a place of their own. But when spooky things begin to happen around the house, the pair get the feeling they're not the only residents. Unfortunately they also soon discover that their lease is unbreakable. Antics ensue as they try to entice new tenants to take their place, while hunting for any shaman who can help.
A hilarious take on the ghost thriller, SHOW ME THE GHOST is a supernatural comedy with a twist. The first feature of newcomer Kim Eun Kyung, the film matches pitch perfect laughs and jump scares that keep you on the edge of your seat waiting to find out what happens next.
꿈도 희망도 꺾여버린 취준생 단짝친구, 호두와 예지.
어느 날 호두는 번듯한 풀옵션에 가격마저 저렴한 월세집을 구하는 행운을 얻게 되고,
말썽을 빚어 집에서 쫓겨난 예지도 얼떨결에 그 집에 함께 머물게 된다.
그러나 완벽하게만 보였던 집안에서 점차 이상한 기운이 느껴지고,
예지와 호두는 불길한 원혼을 마주하며 혼비백산 한다.
갈 곳도 없고 돈도 없는 그들은 어떻게든 집을 지키기 위해 원혼을 물리치려 하는데…
CAST
Kim Hyun-Mok, Han Seung-Yeon
PREMIERE STATUS:
Hawai'i Premiere
SUBTITLES:
Korean w/ English Subtitles