Tickets on Sale now | Click the showtime and choose your tickets from the pop up window.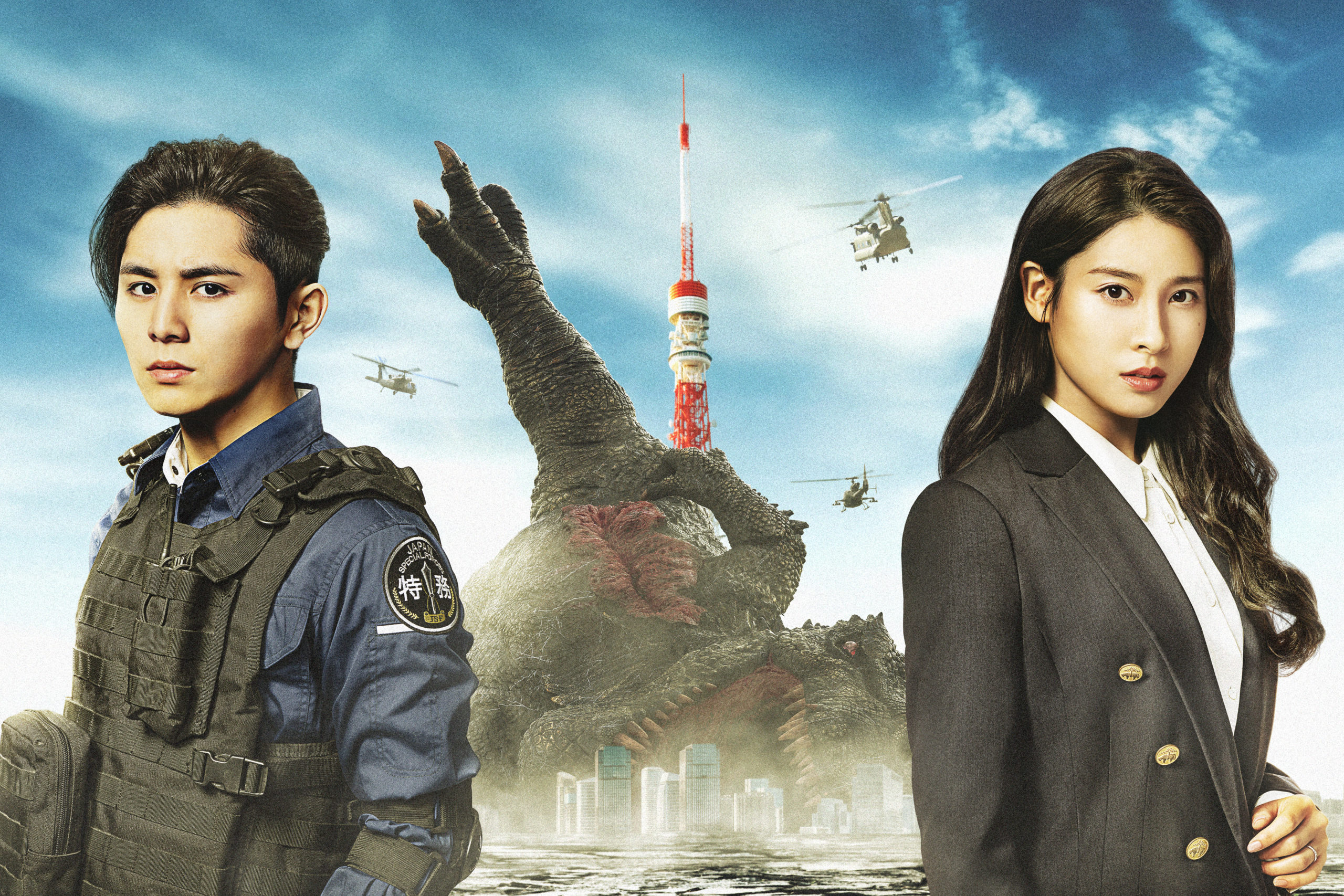 WHAT TO DO WITH THE DEAD KAIJU? | 大怪獣のあとしまつ
A comedic take on the Japanese giant monster movie, WHAT TO DO WITH THE DEAD KAIJU? takes place after the chaos has ended and the monster has been vanquished.
A KAIJU (Monster), which terrorized humans to unprecedented levels, suddenly dies one day. While the people rejoice and bask in relief, the giant corpse left behind begins to slowly rot and bloat. If it explodes, the nation will be destroyed…
The countdown to the end has begun. In a desperate race against time, the man assigned to handle the corpse with the fate of the nation at stake is neither a police officer nor a soldier, but a man with a past who disappeared 3 years ago…
What is the mission entrusted to him? Will he be able to stop the explosion…?!
Officials argue, departments deflect, and a noxious stink begins to spread. A hilarious, witty, and on-the-nose farce, this star-studded satire is one of the funniest and most original films of the year.
日本の巨大怪獣映画「大怪獣のあとしまつ」は大怪獣が打ち負かされた後のお話です。大怪獣を倒したら、その死体を始末することは東京に住む人々にとってとても重大な問題です。街の真ん中に残された巨大なトカゲの死骸をどうするか!役人は議論している中、有害な悪臭が広がり始めます。陽気で機知に富んだ、そして鼻にかかる茶番劇であるこの作品は、今年の最も面白くて独創的な映画の1つです。
In-person
Consolidated Theatres Kahala
CAST
Ryosuke Yamada, Tao Tsuchiya