For over 40 years, HIFF has presented the best in international cinema to Hawai'i cineastes. Join HIFF Selects and have the best international and independent films delivered directly to you for a true film festival experience year-round.
HIFF SELECTS is a subscription program featuring a carefully curated new film each month, along with exclusive bonus features.
Films will be offered monthly on HIFF's streaming platform at
watch.hiff.org
. 
STREAMING ONLY AVAILABLE IN THE U.S.
SUBSCRIBERS RECEIVE:
Monthly Subscription: $9.99 a month or $7.99 for HIFF 'Ohana / Annual Subscription: $90 for one year HIFF Selects Membership*
An award-winning feature film each month streaming exclusively for HIFF Select subscribers

Curated films may come with special bonus "Why We Selected" explanation, Director's Statement, or virtual Q&A

Exclusive club emails & gift offers only available to our subscribers

Subscribers are eligible for special discounts and deals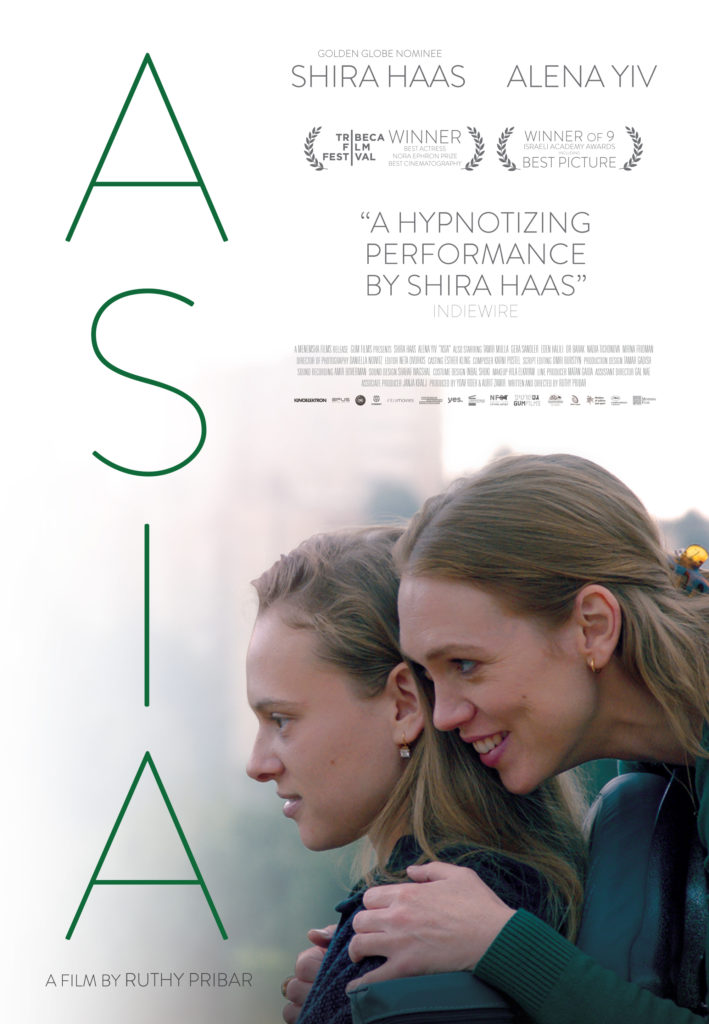 ASIA
Director: Ruthy Pribar
Year: 2021
Country: Israel
Language: Hebrew and Russian with English Subtitles
Genre: Drama
Running Time: 85 Minutes
Synopsis: Asia's motherhood has always been an ongoing struggle rather than an obvious instinct. Becoming a mother at a very early age has shaped Asia's relationship with her teenage daughter Vika. Despite living together, Asia and Vika barely interact with one another. Asia concentrates on her job as a nurse while Vika hangs out at the skatepark with her friends. Their routine is shaken when Vika's health deteriorates rapidly. Asia must step in and become the mother Vika so desperately needs. Vika's illness turns out to be an opportunity to reveal the great love within this small family unit.
HIFF Artistic Director, Anderson Le

The best way to describe Ruthy Pribar's directorial debut ASIA is an 'arthouse' version of GILMORE GIRLS thrown into a blender of TERMS OF ENDEARMENT and THE FAULT IN OUR STARS. This may sound like a trite description, but I write this with sincerity.

As mother and daughter, Alena Yiv and Shira Haas (Emmy nominated for her amazing performance in Netflix's UNORTHODOX) aren't just a persuasively cast physical match. The two actors seem to be in sync, picking up on each other's expressions and mannerisms, even when situations become tumultuous. Haas is already a tried and true star, and she deserves all the "next big thing" accolades, like her Israeli brethren Natalie Portman. Yiv, meanwhile, is equally an acting powerhouse, with a nuance and occasional surges of girlish impetuosity splinter her general air of exhausted maternal competence, exposing her woman-childishness as she finds un-motherly ways to still bond with her daughter.

ASIA is a beautiful, heartfelt film, of an immigrant mother and daughter, who may live for the now, but soon are hit with a reality check that life itself is very fickle. The way they deal with it, is how writer-director Pribar navigates her characters so well; making it unique and new versus lapping in the usual cookie-cutter tropes.