For over 40 years, HIFF has presented the best in international cinema to Hawai'i cineastes. Join HIFF Selects and have the best international and independent films delivered directly to you for a true film festival experience year-round.
HIFF SELECTS is a subscription program featuring a carefully curated new film each month, along with exclusive bonus features.
Films will be offered monthly on HIFF's streaming platform at
watch.hiff.org
. 
STREAMING ONLY AVAILABLE IN THE U.S.
SUBSCRIBERS RECEIVE:
Monthly Subscription: $9.99 a month or $7.99 for HIFF 'Ohana / Annual Subscription: $90 for one year HIFF Selects Membership*
An award-winning feature film each month streaming exclusively for HIFF Select subscribers

Curated films may come with special bonus "Why We Selected" explanation, Director's Statement, or virtual Q&A

Exclusive club emails & gift offers only available to our subscribers

Subscribers are eligible for special discounts and deals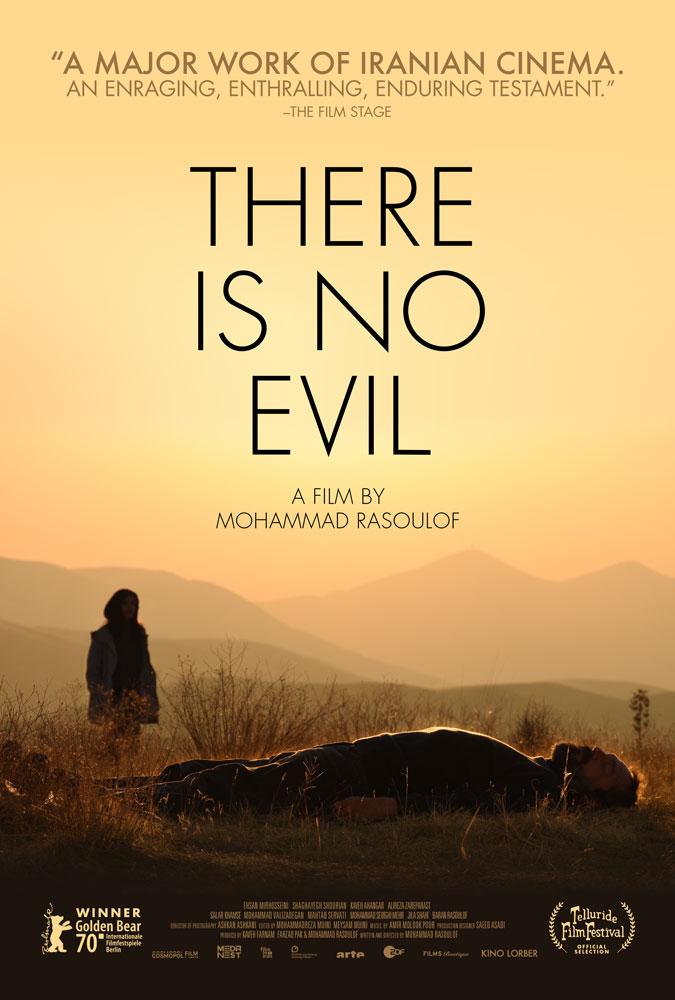 THERE IS NO EVIL
Director: Mohammed Rasoulaf
Year: 2020
Country: Germany/Czech Republic/Iran
Language: Farsi with English Subtitles
Genre: Drama, Thriller
Running Time: 150 Minutes
Synopsis: Every society that enforces the death penalty needs people to kill other people. Four men are put in front of an unthinkable but simple choice. Whatever they decide, it will directly or indirectly corrode themselves, their relationships, and their entire lives.
In four thematically connected episodes, Mohammad Rasoulof tells their stories, which inevitably are also the stories of the people who surround them.
HIFF Artistic Director, Anderson Le

Long live, Iranian cinema! Mohammad Rasoulof's THERE IS NO EVIL is an anthology film concerning capital punishment in Iran. It is a masterpiece from a director, like other Iranian auteurs Jafar Panahi, shot this film in secret with the footage smuggled to Europe for editing and post production. Rasoulof is currently under house arrest and has been barred to leave his country since 2017. The film would have its world premiere at the 2020 Berlinale, where it won the Golden Bear.

Rasoulof is revolutionary filmmaker. Like his previous works (THE WHITE MEADOWS, MANUSCRIPTS DON'T BURN and A MAN OF INTEGRITY) THERE IS NO EVIL  explores the nexus of family, love, "freedom," and personal responsibility, revealing painful secrets and truths that constantly test the protagonists.  In the case of THERE IS NO EVIL, his characters are executioners and those who show the courage to take a stand against the status quo. However, things are never wrapped in a neat bow.

What is even more mind-blowing is the look of the film, which is beautifully lensed by DP Ashkan Ashkani. Brilliant cinematography of sublime close-up shots and long takes and panoramic landscapes of countryside cinematically capture this film. For a film shot in secret and smuggled outside the country, to see the final result would be unfathomable for a lesser filmmaker and their determined team.