For over 40 years, HIFF has presented the best in international cinema to Hawai'i cineastes. Join HIFF Selects and have the best international and independent films delivered directly to you for a true film festival experience year-round.
HIFF SELECTS is a subscription program featuring a carefully curated new film each month, along with exclusive bonus features.
Films will be offered monthly on HIFF's streaming platform at
watch.hiff.org
. 
STREAMING ONLY AVAILABLE IN THE U.S.
SUBSCRIBERS RECEIVE:
Monthly Subscription: $9.99 a month or $7.99 for HIFF 'Ohana / Annual Subscription: $90 for one year HIFF Selects Membership*
An award-winning feature film each month streaming exclusively for HIFF Select subscribers

Curated films may come with special bonus HIFF Programmer's Notes, or virtual Q&A

Exclusive club emails & gift offers only available to our subscribers

Subscribers are eligible for special discounts and deals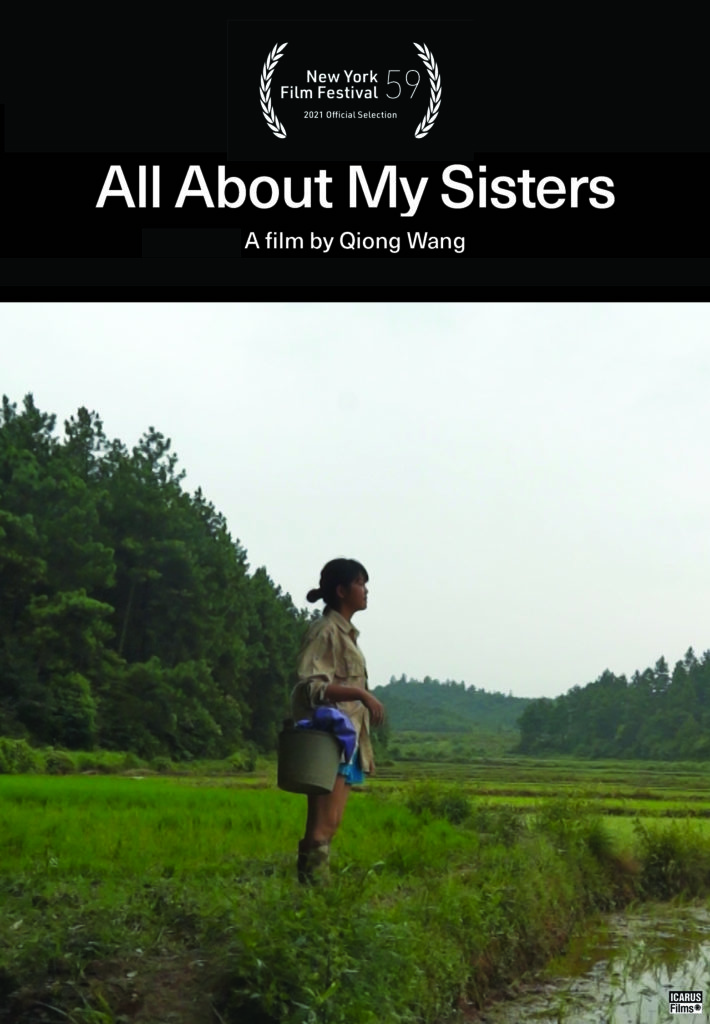 ALL ABOUT MY SISTERS
Director: Qiong Wong
Year: 2021
Country: China
Language: Mandarin w/ English subtitles
Genre: Documentary

Running Time: 175 Minutes
Synopsis: Qiong's mother was pregnant eight times and gave birth four times. In early 1990s, she gave birth to two girls, Li and Qiong. (For Qiong, a "surplus," child, her parents were fined 600 RMB.) After that, in order to have a son, she got pregnant another six times in 10 years.
Among the five aborted girls, one survived: Jin. In the seventh month of the pregnancy, Qiong's mother found out Jin's gender and had an artificial miscarriage procedure carried out in a hospital. Yet the child lived. Her parents put the infant beside a road leading into the village. However, despite ulcers all over her body after spending a week in the January frost, the premature Jin somehow survived again. Her parents later gave her to their sister who was infertile. She agreed to bring Jin up as her own child.
Jin and Qiong grew up together as "cousins," with no idea of their real relationship. Not until Jin became an adult did their parents explain her history. Their parents were ashamed of their actions, and hoped for forgiveness. But this did not come easily to Jin, who was now the mother of a one-year-old and getting ready to do migrant work in the coastal area. Elder daughter Li got pregnant again in her second marriage and was expecting a baby in 2014. Under pressure to bear a male heir, Li, like her mother, would choose an abortion if the baby was found out to be female. At this critical moment, Qiong picked up her camera, wondering whether it could help her to heal her family.
PROGRAMMER'S NOTE FOR ALL ABOUT MY SISTERS
Anderson Le /// November 30, 2021

Wang Qiong's dynamic debut as a director in ALL ABOUT MY SISTERS adds to the Chinese Doc New Wave led by the likes of Wang Bing and Jia Zhang ke. Turning the camera onto her own family, the result is a thought provoking film examines the stalwart one-child policy that was a tenet in China for many decades. Wang specifically focuses on her sister Jin, who was raised by her uncle and grandmother, as a result of the brutal non-negotiable of the one child policy. 25 years later, Wang interviews Jin, her biological parents, and her extended family over the course of several years. Unflinching in her questioning of the abandonment and how it affected each individual party, the film moves throughout Jin's life with persistence and without rush. With great patience, the film captures the narrative so beautifully through oral histories, interviews and memories. Don't shy away from the three hour run-time. This film is both ethereal and meticulous. In the end, it's all about family.