For over 40 years, HIFF has presented the best in international cinema to Hawai'i cineastes. Join HIFF Selects and have the best international and independent films delivered directly to you for a true film festival experience year-round.
HIFF SELECTS is a subscription program featuring a carefully curated new film each month, along with exclusive bonus features.
Films will be offered monthly on HIFF's streaming platform at
watch.hiff.org
. 
STREAMING ONLY AVAILABLE IN THE U.S.
SUBSCRIBERS RECIEVE:
Monthly Subscription: $9.99 a month or $7.99 for HIFF Ohana / Annual Subscription: $90 for one year HIFF Selects Membership*
An award-winning feature film each month streaming exclusively for HIFF Select subscribers

Curated films may come with special bonus "Why We Selected" explanation, Director's Statement, or virtual Q&A

Exclusive club emails & gift offers only available to our subscribers

Subscribers are eligible for special discounts and deals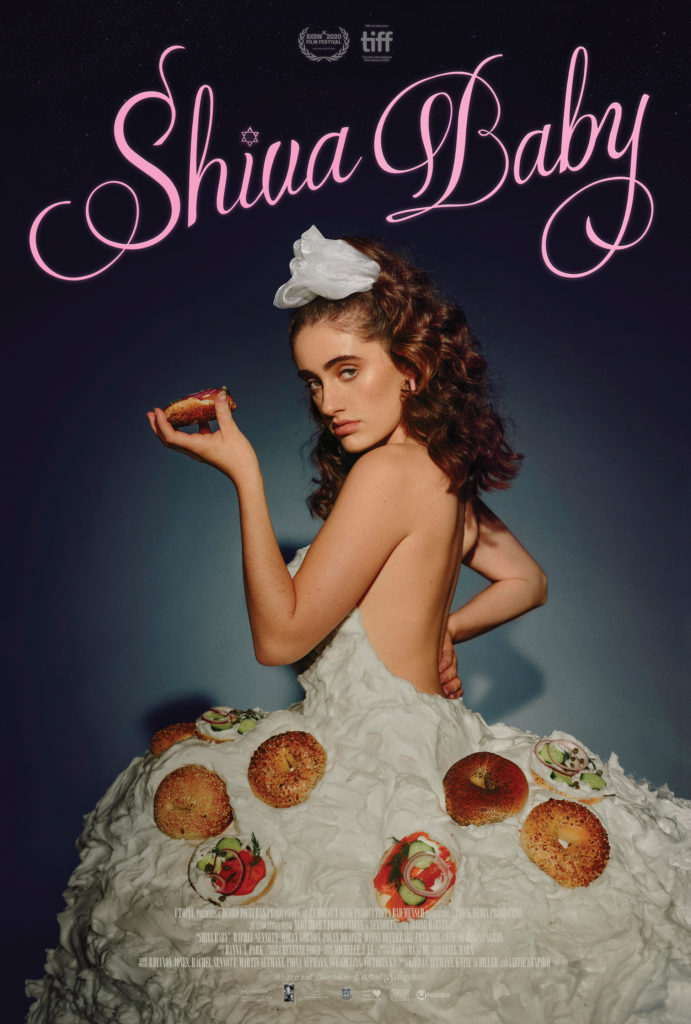 SHIVA BABY
Director: Emma Seligman
Year: 2020
Country: United States
Language: English
Genre: Comedy
Running Time: 77 Minutes
Synopsis: A near college graduate, Danielle, gets paid by her sugar daddy and rushes to meet her neurotic parents at a family shiva. Upon arrival, she is accosted by various estranged relatives about her appearance and lack of post-grad plans, while her confident ex-girlfriend, Maya, is applauded by everyone for getting into law school. Danielle's day takes an unexpected turn when her sugar daddy, Max, arrives at the shiva with his accomplished wife, Kim, and crying baby. As the day unfolds, Danielle struggles to keep up different versions of herself, fend off pressures from her family and confront her insecurities without completely losing it.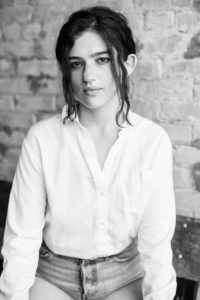 I made the short film version of SHIVA BABY when I was 21 and in my last year at NYU. At the time, I was slowly realizing that the false "sexual power" I'd discovered earlier in college was burning out and unearthing an incredibly low self-esteem. As I got closer to graduating, my anxiety about what my future would look like steadily increased. Despite gaining independence and agency through my sexuality in college, I was still very much a child in my parent's eyes.
At this time, some of my close friends were sugar babies and like many girls at NYU, I briefly tried to be one too. For my final project, my professor encouraged me to write about something I knew and I felt that I knew sugar babies and shivas pretty well.
Having grown up in an insular Jewish community, I attended a number of shivas. They always amused me because despite the fact that someone just died, people still ate bagels, complained, showed off their children, asked nosy questions and crossed personal boundaries. I always loved the contrast and thought it would be the perfect setting for a coming of age story. Family events can be filled with the utmost love and warmth, but they are also pervaded by generational differences that make you question your untraditional or non existent career path and your queerness. I wanted to put Danielle in an environment where she'd be confronted by a symphony of all her deepest insecurities.
SHIVA BABY is about a young woman grappling with family, tradition, and independence. More importantly though, it is about that bitter realization many young women face when they realize that their sexual power isn't as far-reaching as they thought and that their self-esteem can't be entirely built upon sexual validation. For some women, this process takes years. For Danielle, it happens in a day, with her neurotic family, her sugar daddy, his wife and baby and Danielle's accomplished ex-girlfriend all in tow to witness her self-combustion.
Over the last three years, SHIVA BABY has taken me out of my adolescence and into early adulthood. It has slowly but drastically changed my perspective on young female sexuality and the humor, horror, confusion, and exhilaration that accompanies it. Adding lox bagels and nosy older Jewish women to this turning point in a young woman's life has brought me so much joy and allowed me to reckon with the debilitating powerlessness I felt throughout adolescence and college.
While writing, re-writing, shooting and editing this film, I have kept a mission statement on my desk that reads "I want other young women to feel heard in their insecurities that have been inflicted upon them." For me, trying to be both a nice Jewish girl with a career ahead of her and an independent young woman with a liberated sexuality has been the greatest balancing act of my life. I hope young women are able to watch SHIVA BABY and feel seen in the contradictory and suffocating pressures placed upon them. Most of all, I hope they find some humor and at least a temporary sense of relief watching Danille's story.