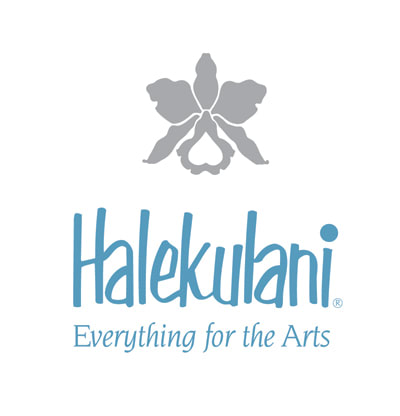 The Hawai'i International Film Festival wants to extend our appreciation for our generous partnership with Halekulani and many years of support for cinema and the arts in Hawai'i 
HALEKULANI GOLDEN MAILE FOR CAREER ACHIEVEMENT AWARD
According to Hawaiian tradition, the maile lei is often reserved for the most memorable occasions. It is known as the "lei of royalty" given to signify respect and honor. The HIFF Golden Maile Award for Career Achievement is bestowed to an artist who has reached the career pinnacles very few have achieved via industry awards and accolades and a body of work that is known globally. They can represent an entire country's film industry by producing work that is best representative of that country's very best in cinema, developing an illustrious and varied filmography that truly captures cultural snapshots through powerful storytelling and exemplary movie-making. Past recipients include Masato Harada, Quentin Tarantino, Samuel L. Jackson, Maggie Cheung, and Wong Kar Wai.
For HIFF40, it is with great pleasure to honor Hong Kong auteur Ann Hui as this year's recipient of the Halekulani Golden Maile for Career Achievement. Director Hui is also this year's Hong Kong Filmmaker in Profile in the SPOTLIGHT ON HONG KONG presented by the Hong Kong Economic & Trade Office in San Francisco.
HIFF40 HALEKULANI MAVERICK AWARD
The Halekulani Maverick Award is given to an international cinema artist who has a unique and eclectic career trajectory, contributing to international cinema arts in an innovative way. This maverick does things on their own terms, creating work that can have a rabid following that ranges from cult status to mainstream popularity. HIFF40 is excited to honor three 'mavericks' this year that clearly represent the criteria for this award. From Comic-con's Hall H to the Cannes red carpet, from acting in some of the streaming world's most binge-able shows, to working with some of the world's greatest auteurs, these three Halekulani Maverick Award recipients navigate their envious careers on their own terms.
Dave Filoni is an American animation television director, writer and producer, who started his career started his career on such shows as KING OF THE HILL and AVATAR: THE LAST AIRBENDER. He realized a lifelong dream in 2005 when he was selected by George Lucas to help build Lucasfilm's animation studio from the ground up and create the company's first series – STAR WARS: THE CLONE WARS. Over a span of seven seasons, the Emmy Award winning and fan-favorite series pushed the boundaries of television animation, receiving acclaim not only for its technical achievements, but its complex and compelling storylines. Filoni's follow-up series, the Emmy® nominated STAR WARS REBELS, similarly received universal praise for building upon the Star Wars saga. Filoni recently finished production on the 2nd season of the Emmy award winning Disney + series THE MANDALORIAN, serving as executive producer, episodic director and writer. Millions of fans consider Filoni the rightful heir to the Star Wars Universe, as storyteller, historian, and direct line to George Lucas's original vision. Hence, HIFF40 is honored to bestow the Halekulani Maverick Award to Dave Filoni.
Best known in her Emmy™ and Golden Globe winning performance as Midge Maisel in the Amazon Prime hit series THE MARVELOUS MRS. MAISEL, Rachel Brosnahan has graced the stage and major event shows in the height of "Peak TV." From her Emmy nominated recurring role in Netflix's HOUSE OF CARDS to her series lead role in the critically-acclaimed MANHATTAN on WGN, Brosnahan she started at the famed Steppenwolf Theatre in 2009. By 2016, she played Desdemona in OTHELLO alongside David Oyelowo and Daniel Craig. Brosnahan's career leap in feature films as a lead is Julia Hart's I'M YOUR WOMAN, a gritty '70s crime drama that she also serves as producer. HIFF40 is honored to present the Halekulani Maverick Award to Rachel Brosnahan.
Best known for his roles as Glenn Rhee in the hit television series THE WALKING DEAD, where he co-starred for six seasons, Steven Yeun has crafted a versatile career that vacillates between pop mainstream entertainment and the Cannes red carpet. From co-starring in the Sundance hit SORRY TO BOTHER YOU and Netflix's OKJA from Bong Joon-ho (in a role written for him), to his National Society of Film Critics nominated role as Ben in Lee Chang-dong's BURNING, as a morally ambiguous playboy, Yeun can be categorized as a global citizen of cinema. In his latest, MINARI (screening as HIFF40's Opening Night Film), Yeun stretches his acting chops in a lovely performance as a Korean immigrant father in pursuit of his American dream. The film premiered at Sundance where it won both the Jury Grand Prize and the Audience Award.
The sky is the limit for this true maverick! Therefore, we are honored to recognize Steven Yeun as a HIFF40 Halekulani Maverick Award recipient.
HIFF HALEKULANI NEW VANGUARD AWARD
The New Vanguard Award, is HIFF's "rising star" award, honoring a young innovator, who has catapulted so quickly into the cultural zeitgeist as an artist, an advocate and a role model. In this new age of streaming, where there is a need and desire to produce authentic storytelling and a drive to push for broader diversity above and below the line to properly reflect society today, the New Vanguard honoree has navigated through all the noise of content available to rise above it all and leave an indelible mark on young audiences around the globe. HIFF is honored to bestow our first New Vanguard Award to actress and activist Lana Condor.
About Lana Condor
Over the last few years Lana Condor has burst onto the scene as one of the most in-demand leading ladies in the entertainment industry, making her star turn in the rom-com film "To All the Boys I've Loved Before" which became a global sensation for Netflix in the summer of 2018. Media outlets raved about Condor's performance as Lara Jean Covey, stating: "Get ready to be charmed by Lana Condor" (Vanity Fair), "Condor is a ready-made star" (Vulture), "Lana Condor will charm you like no other" (W Magazine), "Lana Condor soars with such confidence and grace (Cosmopolitan) and "Condor's Lara Jean anchors the entire film in what should be a star-making performance" (Buzzfeed) to name a few. Based on Jenny Han's New York Times best-selling novel, Condor broke the mold as the first Asian American leading lady in a YA romantic comedy.
HIFF PACIFIC ISLANDERS IN COMMUNICATIONS TRAILBLAZER AWARD
Presented by Pacific Islanders in Communications (PIC), this award is given to a cinema artist of Pacific Islander heritage who broadens the scope of Pacific Islander stories onto the world stage, producing award winning work in entertainment, becoming a trendsetter in their field and a cultural ambassador that shines a spotlight on Pacific islander culture in mainstream media. The honoree is a true trailblazer, whose work aligns to support, advance, and develop Pacific Island media content and talent that results in a deeper understanding of Pacific Island history, culture, and contemporary challenges. Past recipients include Taika Waititi, Merata and Heperi Mita and Stan Grant. For 2020, HIFF and PIC have the great pleasure to honor our first "Trailblazer" from Hawai'i, Broadway singer and film actress Keala Settle.
About Keala Settle
Keala Settle made her Broadway debut in 2011 in Priscilla, Queen of the Desert as 'Shirley' and in the ensemble. She originated the role of 'Norma Valverde' in Hands on a Hardbody, which ran on Broadway in 2013, and was nominated for the Outer Critics Circle Award, Drama Desk Award, and Tony Award for Best Featured Actress in a Musical. Settle played the role of 'Madame Thenardier' in the revival of Les Misérables, starting in March 2014, and ending on March 1, 2015. Settle originated the role of 'Becky' in the musical Waitress, which opened on Broadway on April 24, 2016, at the Brooks Atkinson Theatre after premiering at the American Repertory Theater in August 2015. Settle also played the role of 'Tracy Turnblad' in the national tour of Hairspray.
In 2017, Settle portrayed the "Bearded Woman" 'Lettie Lutz' in the musical drama The Greatest Showman, alongside Hugh Jackman, Zac Efron, and Zendaya. The song "This Is Me" from the film, won the 2018 Golden Globe Award for Best Original Song, and was nominated for the Academy Award for Best Original Song.
She can be seen next in the Universal Pictures feature All My Life directed by Marc Meyers.
DANIEL K. INOUYE INSTITUTE (DKII) AMBASSADOR
HIFF will always be an international lighthouse to present cinema for social change. As we partner with organizations like the Daniel K. Inouye Institute (DKII), we work to build a better future by working with students and young filmmakers who have a powerful voice to reimagine a new world. We are honored to partner with DKII to organize and present the annual DKII Future Filmmakers Student Film Initiative, where we have an open-call for Hawai'i based middle and high school filmmakers to produce a short film about a unique civic topic.
For 2020, the topic is "A Message to the President: Transitions in Democracy." The chosen films from the open call are then curated and presented during HIFF. Finalists are also invited to attend a private, intimate luncheon, where they will attend an exclusive moderated discussion with a "Celebrity Ambassador," as well as an awards ceremony where a 1st and 2nd place will be selected in a high school category and a middle-school category. Past celebrities include actors Harry Shum Jr and Jacob Batalon.
For this year, HIFF and DKII are honored to host HAMILTON star and actress Phillipa Soo, who will participate in a live-streamed discussion moderated by Philip W. Chung, the creative director of the YOMYOMF Foundation. Soo will discuss her career, the importance of civic engagement and how young filmmakers and creatives can help shape their world for a better future. 
About Phillipa Soo
Phillipa Soo is best known for originating the role of Eliza Schuyler Hamilton in Broadway's critically acclaimed HAMILTON, garnering her numerous industry awards and a Tony Award nomination. She can currently be seen in the film version of HAMILTON, on Disney+. 
This fall, Soo will voice a lead role in Netflix's animated film OVER THE MOON  She can also be seen in Sony's THE BROKE HEART'S GALLERY and in Disney+'s THE ONE AND ONLY IVAN. She made her feature film debut in HERE AND NOW.
On the small screen, she was previously a series regular on THE CODE, and was featured in SMASH.
Soo co-starred on Broadway in THE PARISIAN WOMAN, as well as playing the title role in the Broadway musical AMELIE. She also originated the role of 'Natasha Rostova' in NATASHA, PIERRE & THE GREAT COMET OF 1812.
She is a graduate of the Juilliard School Drama Division.
Hawai'i's own Jason Scott Lee burst into the Hollywood scene as Bruce Lee in the 1993 martial arts film DRAGON: THE BRUCE LEE STORY and as "Mowgli" in Disney's 1994 live action adaptation of THE JUNGLE BOOK. His HIFF debut was in the award winning MAP OF THE HUMAN HEART directed by Kiwi, Vincent Ward. Lee is the Hawai'i actor success story, and he would garner an illustrious acting career for over two decades. Becoming mid-pacific, he would set his sights to Asia and co-star in Netflix's CROUCHING TIGER, HIDDEN DRAGON: SWORD OF DESTINY and the Kevin Costner produced RAPA NUI. He would make a return to his roots, in animated form, in the Disney hit LILO & STITCH and return to the Mouse House as the big bad in the recent live-action remake of MULAN.
HIFF is excited to celebrate Lee's career, from humble beginnings in Hawai'i to a great acting legacy, by presenting him with the very first HIFF Legacy Award.