HALEKULANI GOLDEN MAILE CAREER ACHIEVEMENT AWARD
According to Hawaiian tradition, the maile lei is often reserved for the most memorable occasions. It is known as the 'lei of royalty' given to signify respect and honor. The HIFF Golden Maile Award for Career Achievement is bestowed to an artist who has reached the career pinnacles very few have achieved via industry awards and accolades and a body of work that is known globally. They can represent an entire country's film industry by producing work that is best representative of that country's very best in cinema, developing an illustrious and varied filmography that truly captures cultural snapshots through powerful storytelling and exemplary movie-making. Past recipients include Masato Harada, Quentin Tarantino, Samuel L. Jackson, Maggie Cheung, and Wong Kar Wai. The HIFF41 Halekulani Golden Maile For Career Achievement Award will be presented to Hawai'i's own Destin Daniel Cretton.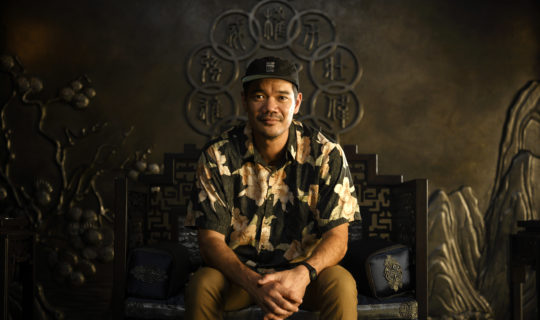 Maui-born Destin Cretton, is fresh off the release of Marvel Studios' newest film, SHANG CHI AND THE LEGEND OF THE TEN RINGS, starring Simu Liu, Michelle Yeoh, Awkwafina, and Tony Leung. This is the first film in the MCU that is led by an Asian actor, and mostly Asian cast. Destin's feature film debut, I AM NOT A HIPSTER, premiered at Sundance in 2012. And was followed by SHORT TERM 12, which won the Grand Jury Prize and Audience Award at the SXSW Film Festival in 2013, featuring early performances by Brie Larson, Lakeith Stanfield, Rami Malek, Kaitlyn Dever, and John Gallagher Jr. His third feature, an adaptation of the NY Times best-selling memoir, THE GLASS CASTLE, starred Brie Larson, Woody Harrelson, and Naomi Watts and was released in 2016 by Lionsgate. Following this, Destin directed JUST MERCY (HIFF39 Centerpiece Gala) for Warner Bros, the adaptation of the NY-Times best-selling memoir by civil rights attorney Bryan Stevenson. The film starred Michael B. Jordan, Jamie Foxx and Brie Larson.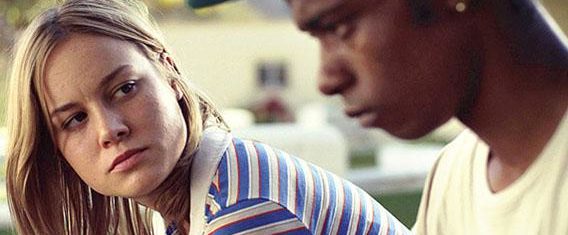 SHORT TERM 12
On NOVEMBER 11TH, HIFF will present a special screening of SHORT TERM 12, followed by an extended conversation with Destin Daniel Cretton.
Director: Destin Daniel Cretton
Cast: John Gallagher Jr, Brie Larson, Rami Malek
NOV-11 8:30PM | Consolidated Kahala Theatre
The HIFF LEGACY AWARD, which was first given in 2020, is to honor a creative content creator with a close connection to Hawai'i, either as a kama'aina or close ties to the islands and its unique multiethnic communities. The honoree can be a filmmaker, actor, producer or content creator who navigates mainstream media, is multi-faceted and be impactful in their creative contribution with years of experience in inspiring storytellers, past, present and future. The HIFF41 Legacy Award will be presented to Albert Pyun.
Albert Pyun is a writer/director best known for his contributions to cult movie making during the heyday of the direct-to-video and B-movie circuits of the 1980s through the 2000s. He is credited with pioneering the cyborg sub-genre and is considered to be a maverick and renegade in independent genre cinema. With over 50 titles to his name, he has enjoyed a prolific career spanning 30+ years and has earned himself a fevered cult following. From his explosive debut with THE SWORD AND THE SORCERER (1982) to Jean-Claude Van Damme's CYBORG and Cannon's infamous CAPTAIN AMERICA (1990), Pyun's career has spanned almost five decades, and has run the gamut of resources, from Hollywood studios to no-budget indies. From his hanabata days making home movies in Kaneohe to stint as an editor and cameraman for KGMB News to his eventual move to Hollywood, Pyun has led a fascinating and crazy journey as an artist, driven by passion and unstoppable in the face of impossible odds. His storied 50+ films listed on IMDB may have been relegated in the bargain bins of Diamond Head Video, but his influence was truly impactful and influential not only for cult film fans in Hawai'i but also globally. It's only apropos that we honor the work of Albert Pyun, and do so where it all began for him, Hawai'i.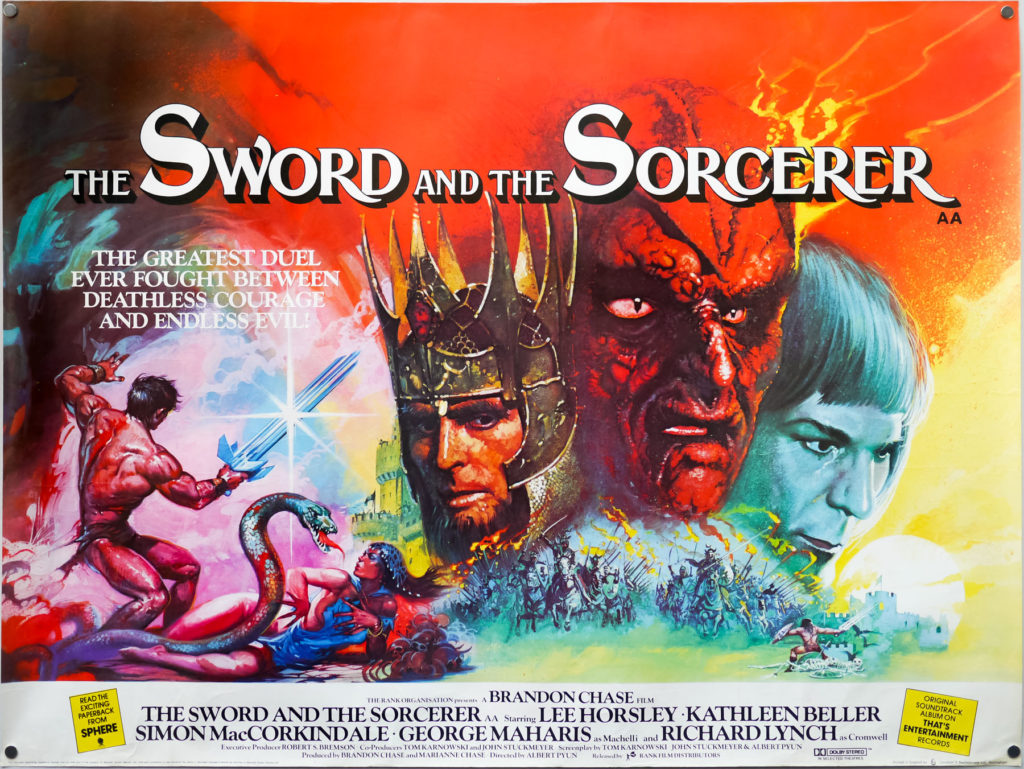 SWORD AND THE SORCERER
On NOVEMBER 6TH, HIFF will present a special screening of Albert Pyun's classic film THE SWORD AND THE SORCERER. The film will be followed by an extended discussion with Pyun.
DIRECTOR: Albert Pyun
SCREENWRITER: Albert Pyun
NOVEMBER 6th 4:30PM | Consolidated Kahala Theatres
HALEKULANI MAVERICK AWARD
The Hawaii International Film Festival's Halekulani Maverick Award is given to an international cinema artist who has a unique and eclectic career trajectory, contributing to international cinema and the filmed arts in an innovative way. This maverick does things on his or her terms, creating work that can have a rabid, cult following to a mass appreciation in today's pop culture. Like a trendsetter and tastemaker, their work may not have been appreciated early on, but has become an artistic benchmark. The HIFF41 Halekulani Maverick Award will be presented to Sterlin Harjo.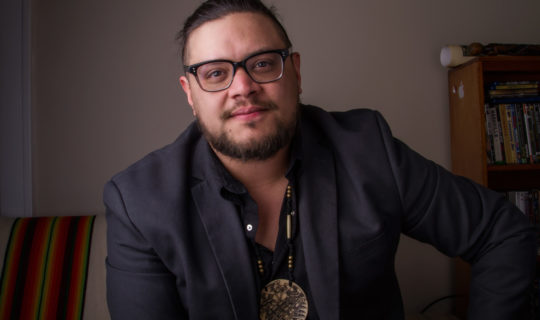 Sterlin Harjo is a member of the Seminole Nation and has Muskogee heritage. He was raised in Holdenville, Oklahoma and studied art and film at the University of Oklahoma. His burgeoning film career has been tied with three feature films at Sundance-FOUR SHEETS TO THE WIND (2007), BARKING WATER (2008), and THIS MAY BE THE LAST TIME (2014)–all premiering at the prestigious festival. Harjo is a founding member of a five-member Native American comedy group, The 1491s. He was recently appointed to The Academy of Motion Picture Arts and Sciences and is the co-creator, alongside Taika Waititi, on the hit FX series RESERVATION DOGS, which was recently renewed for a second season. His latest documentary, LOVE AND FURY, will be screened at HIFF41.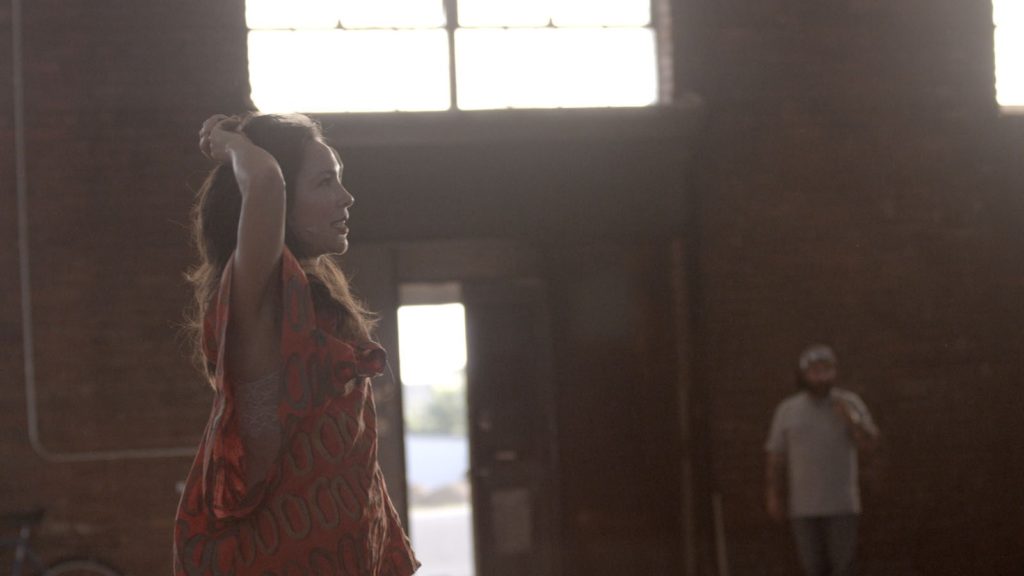 LOVE AND FURY
On NOVEMBER 11TH, HIFF will present the Hawai'i Premiere of Sterlin Harjo's latest film LOVE AND FURY. The film will be followed by an extended discussion with Sterlin.
NOVEMBER 11, 5:30PM | Consolidated Kahala Theatres
This award, presented by Pacific Islanders in Communications (PIC), is given to a cinema artist of Pacific Islander heritage who broadens the scope of Pacific Islander stories onto the world stage, producing award winning work in independent and global cinema. This honoree is a true trailblazer, whose work aligns with PIC's mission, which is to support, advance, and develop Pacific Island media content and talent that results in a deeper understanding of Pacific Island history, culture, and contemporary challenges. The 2021 PIC Trailblazer Award will be presented to Dana Ledoux Miller.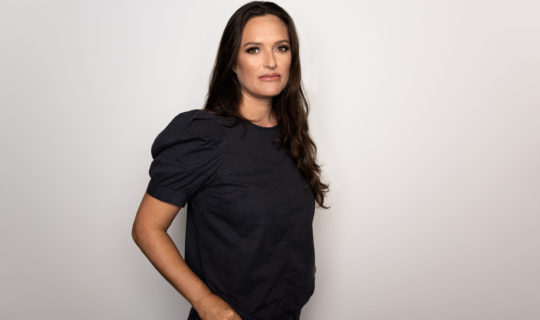 Dana Ledoux Miller is currently co-showrunning Netflix's limited series, RESCUE produced by SKG and Jon M Chu. Previously, she was an Executive Producer on LAST RESORT for Seven Bucks Productions and Feigco Entertainment and set up at Quibi as a part of their Break The Room initiative. Prior to that, she was Co-EP on AMC's KEVIN CAN GO F*CK HIMSELF and the supervising producer on AMC's LODGE 49. She is also adapting COSMOLOGY OF MONSTERS for Chernin with Destin Daniel Cretton attached to direct. Dana was a producer on ABC's DESIGNATED SURVIVOR and also wrote for Netflix's NARCOS and HBO's THE NEWSROOM. She is a graduate of the Academy for Creative Media at the University of Hawai'i Manoa and lives in Los Angeles with her family.
LIVE STREAMING | 14-NOV 1:00PM - 2:00PM | Facebook Live & YouTube
HIFF41 COMPETITION AWARDS
MADE IN HAWAI'I FILM AWARDS
HIFF will present the MADE IN HAWAI'I FILM awards this year to focus on the dynamic and flourishing local independent film scene that strives onward here in the Hawaiian Islands. Fiction, Non-fiction and short films that are made by locally-based filmmakers or involve locally-based stories are eligible for the BEST MADE IN HAWAI'I Award. Nominees will be pre-selected by the Festival's programmers.
HIFF BEST SHORT FILM AWARD
Short films are usually the initial steps for an emerging filmmaker. They help establish tone, style and a filmmaker's creative vision to form the foundation of a budding career. These works can also be proof of concepts or progenitors to a feature film, but they must stand alone as their own succinct and unique work.  The Shorts Film Award is chosen by a prestigious jury from a final selection of nominees selected by the Festival's programming committee. This also includes specific programs such as PACIFIC SHOWCASE and MADE IN HAWAI'I.
PRESENTED BY HAWAIIAN AIRLINES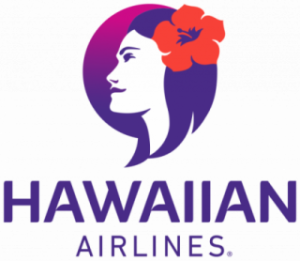 The KAU KA HŌKŪ (Shooting Star) Award presented by Hawaiian Airlines will be awarded to an emerging filmmaker (first or second feature film). Both fiction and non-fiction feature films will be nominated by the festival programmers and adjudicated by an international jury.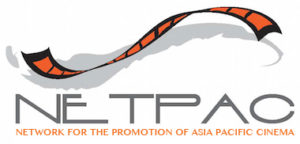 Founded in 1990 by Cinemaya and UNESCO, the Network for the Promotion of Asian-Pacific Cinema (NETPAC) is an international not-for-profit organization dedicated to promoting Asian and Pacific film throughout the world. The prestigious NETPAC award is given at select international film festivals to promote Asian and Pacific cinema by spotlighting exceptional works and discovering new talent. The NETPAC award is presented annually at international film festivals in Berlin, Cannes, Venice, Rotterdam, Busan, Singapore, Taiwan, Yamagata, Amiens and Hawaii. HIFF is the only film festival in North America given permission to present the NETPAC award.
PRESENTED BY HAWAII NEWS NOW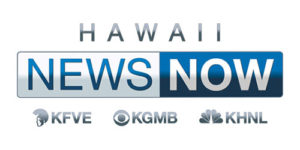 Vote for your favorite feature film, documentary or short film playing at HIFF. Vote via ballot in theaters or on watch.hiff.org and our HIFF Smart TV Apps by using the 5 Stars on a film's page. Winners will be announced post-festival.