Learn From Local and National Industry Professionals
HIFILM Industry Sponsors:

HIFILM is HIFF43's Industry Hub, a year-round industry track of career development programs for participants to learn and network with international and local industry professionals via panels, masterclasses, and special events. HIFILM continues HIFFs mission of building industry opportunities in the State of Hawai'i that are sustainable locally and provide increased opportunities for API, NHPI and Pasifika communities in  spaces of independent film, branded content, unique film crew positions and film criticism and content creation. Developing Hawai'i beyond its established film & tv industry optics of being "Hollywood's tropical backlot" and into an authentic creative force.
A note about Special Guests at HIFF43: HIFF stands behind the SAG-AFTRA and WGA strikes, and fundamentally believes that creatives should have access to sustainable, economically viable careers. HIFF is incredibly grateful for the renowned talent that is attending the 43rd Annual Hawaii International Film Festival presented by Halekulani and participating in these panels and masterclasses. However, in alignment with the unions, HIFF will NOT be discussing or presenting bios that include past or current works that these distinguished individuals have participated in. Conversations will be centered around independent film, and will not include mentions of any current or past works that are, have been, or will be part of a Struck/AMPTP company. We encourage our audiences to research these esteemed guests!
12:00 PM | 90 MINS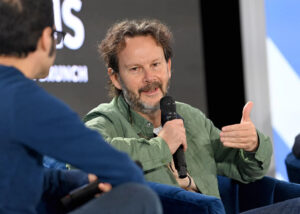 Honolulu Film Office presents the inaugural PRODUCERS-IN-RESIDENCE program as part of HIFFs educational and career development initiatives in support of Hawaii's film & tv industry. HIFF is proud to present award-winning Ram Bergman as the inaugural HIFF Producer-in-Residence. Bergman has produced dozens of acclaimed film and TV projects that have been released to global audiences over a 30 year career. Known for Producing Star Wars: The Last Jedi and Knives Out, this is a once in a lifetime opportunity to participate in an intimate discussion with a master producer. 
2:00 PM | 90 MINS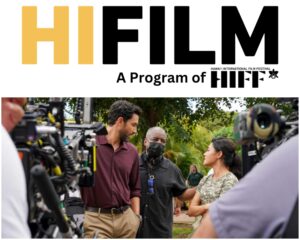 When Hollywood goes on strike, it doesn't just affect actors, screenwriters and directors, but hundreds of crew members behind the scenes with everyday skills and experiences in other departments–i.e. stunt work through surf doubles/water safety, martial arts; construction, photography (location scouting); drivers/mechanics (transportation), just to name a few. When Film & TV work starts up again, teams will be looking for people with practical knowledge you don't learn in film school. HIFF will speak with local crew members about their past and how it applies to their lucrative career in Hollywood.
Panelists: Irish Barber (Past President IATSE 665), Victor Lozano (Surfer, Stuntman & Marine Coordinator), Amira Soliman (Teamster 996 Location Manager), Major Alex Lim (Director, USMC Film Office, formerly stationed at MCB Hawaii), and moderated by Kent Matsuoka (Producer).
4:00 PM | 90 MINS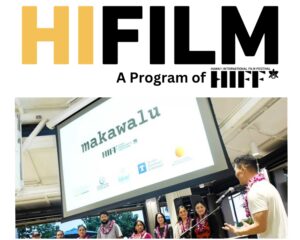 First held in 2017, HIFF resumes its soon-to-be yearly "The State of 808 Indie Filmmaking" talk story/check-in to speak with locally-based filmmakers, as well as members of Hawai'i's indie film community.
This year's edition of "The State of 808 Indie Filmmaking" talk story provides a platform or locally-based filmmakers and Hawai'i's indie film community. This panel focuses on two upcoming projects: Kānaka Maoli feature film MAKAWALU—A film portmanteau that takes place during one monumental evening at a tourist lū'au; and the new documentary feature from Hawai'i-born director, Sundance and HIFF alum Christopher Makoto Yogi (I WAS A SIMPLE MAN, Sundance 2021, HIFF 2021 Award Winner; AUGUST AT AKIKO'S, The New Yorker's "Best Movies of 2019"). While details are currently being kept under wraps, this project will be officially announced shortly before the start of HIFF43.
4:30 PM | 60 MINS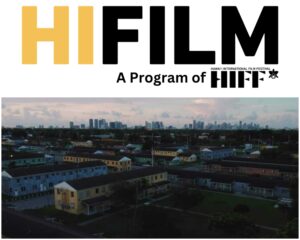 Climate gentrification is a result of climate migration, changes in populations due to environmental changes caused by climate change, in which certain lower-socioeconomic communities are displaced as a place of housing for more wealthy communities. Several films across the HIFF43 program illustrate this topic, from Brazil to Myanmar to Maui, as well other coastal communities like Miami (see RAZING LIBERTY SQUARE). This GREEN SCREEN and INDIGENOUS LENS panel explores this topic with filmmakers, as well as local experts and activists that are amplifying this topic and fighting for socio-economic and racial justice.  
6:00 PM | 60 MINS // PARTY TO FOLLOW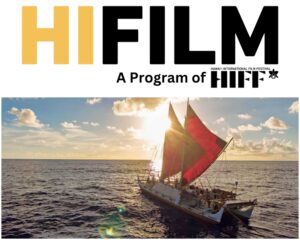 A talanoa with kanāka professionals where we reflect on the state of the entertainment industry, creating opportunities, and riding the next wave of Hawai'i cinema. This frank discussion will be led by PEAK executive director Kristian "Krit" Fanene Schmidt. Confirmed panelists include Ty Sanga (Director, HŌKŪLEʻA: FINDING THE LANGUAGE OF THE NAVIGATOR); Ioane Goodhue (Actor, NEXT GOAL WINS, E MALAMA PONO, WILLY BOY, upcoming CHAPERONE); Kalikolehua Hurley (Sr. Manager, D&I Content & Culture Strategies at Walt Disney Animation Studios); Brian Keaulana (Waterman, Stunt Coordinator, Co-Founder ICAN).
Followed by light entertainment and refreshments.  
2:00 PM | 90 MINS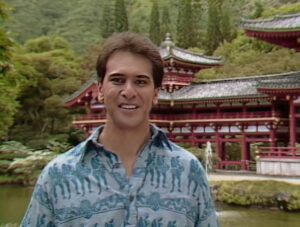 This year's ʻUluʻulu  film presentation and panel, in partnership with Bishop Museum, will feature three episodes of TREASURES, a docuseries that was produced and broadcast on KHON (Channel 2) in 1985. The episodes focus on three individual "treasures" in our community.  All have eventually passed away, but their stories and legacies live on. For the first time, this year's HIFF/ʻULUʻULU program will be held at the University of Hawai'i West Oahu ACM Campus, a state-of-the-art facility and also headquarters of ʻUluʻulu: The Henry Kuʻualoha Giugni Moving Image Archive of Hawaiʻi. 
IN CONVERSATION WITH CLIFF CURTIS presented by ICAN
4:00 PM | 90 MINS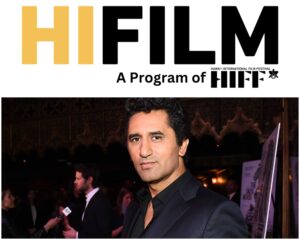 Celebrated Māori actor Cliff Curtis is considered one of the most versatile actors working in Hollywood. His work in his native New Zealand ranges from THE PIANO, ONCE WERE WARRIORS, and WHALE RIDER to his knack for playing different ethnicities in Hollywood in major motion pictures and network series, for over three decades. But as their is a swing for authentic portrayals and stories in Hollywood and global cinema in general, Curtis enters a new phase in his acting career, focusing on Pasifika characters–from the award winning MURU in his native Aotearoa, as well as producing alongside fellow Kiwi Taika Waititi (BOY, EAGLE VS SHARK) and documentaries on the Godmother of Indigenous films, Merata Mita in MERATA: HOW MUM DECOLONISED THE SCREEN. Audiences will get insight on a journeyman actor's career and one who reflects the past, present and future of Pasifika entertainment.

HIFILM Industry
Network and Learn
10 Free Day-of screening tickets*

Free Entrance to HIFILM Panels

HIFILM Industry Directory
ACM Student
Movie, Panels, and More!
5 free day-of screening tickets*

Invite to Metaverse events

HIFF Industry Membership ($30 value)