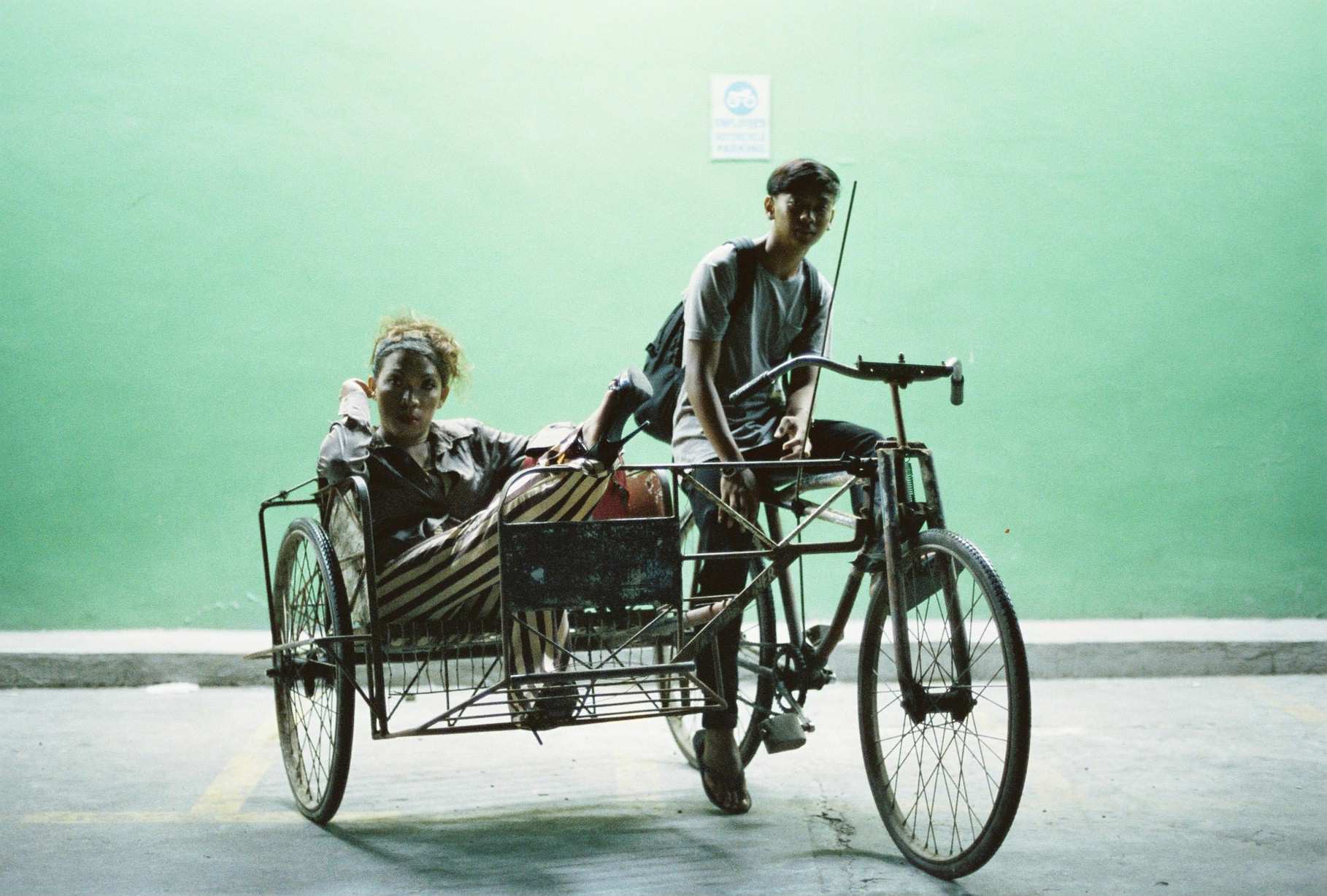 ASOG
ASOG is a screwball tragicomedy starring a cast of real life Super Typhoon survivors. Jaya is a non-binary teacher and comedian who survived Super Typhoon Haiyan. Picking up the pieces in their life, Jaya decides to travel across the country in hopes of winning a beauty pageant and the prize money that comes with it. But before they can leave, a chance encounter with Arnel, a student going the same way in search of family, complicates their solitary plans. As they travel seemingly countless miles together on foot, bike, and boat, the unlikely duo find themselves forever changed by each other and those they encounter on their journey. Flipping the conventions of the road movie on its head, ASOG is a stunning and profound ode to the power of solidarity amidst struggle. This one-of-a-kind film plays with the line between narrative and documentary to become something entirely new.
Sponsored By:

Credits
Director(s):
Seán Devlin 叶 世民
Producer(s):
Amanda Ernst, Seán Devlin 叶 世民
Cast:
Jaya, Arnel Pablo, Ricky Gacho Jr.
Cinematographer(s):
Anna MacDonald
Showtimes
In-person

---

8:30 PM — Consolidated Theatres Kahala 2