Our volunteers are the backbone of HIFF! With the help of our amazing volunteers, we are able to bring together the film industry, local filmmakers, international stars, first-time actors, and film enthusiasts from all walks of life for our cinema and educational programming. HIFF promises to be an exciting and memorable experience.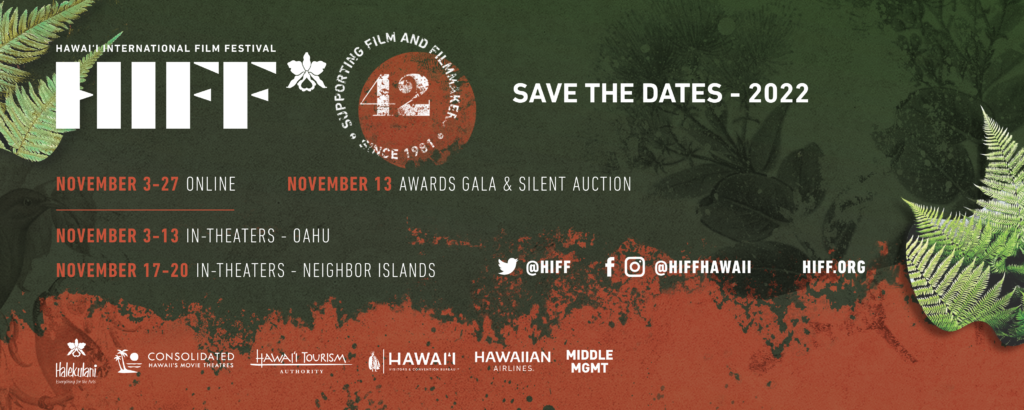 We will soon be recruiting and scheduling volunteers for HIFF42 Fall Festival. Keep an

eye

 out for updates and

announcements

on HIFF social media and follow the HIFF eNews and HIFILM Blog weekly emails. In the meantime, apply to volunteer below
IMPORTANT PROVISIONS: Due to the highly public nature of HIFF, all HIFF staff, seasonal contract positions, and volunteers are required to provide proof of vaccination for COVID-19. If, due to medical or religious reasons you cannot provide proof of vaccination, you will be required to provide proof of a negative COVID-19 test every 48 hours. The location of free testing sites is available at https://hawaiicovid19.com. If a free testing site is not used, the volunteer must cover any testing costs.
Volunteers reading the hilarious HIFILM Blog
HIFF Volunteers pose with legendary Hong Kong director, Wong Kar Wai on the red carpet
Festival Volunteers enjoy the Red Carpet
Volunteers for HIFF FALL AND SPRING FESTIVALS will be most needed to assist with the following activities:
Red Carpet at HIFF Awards Gala
Nothing better than a movie in the theater
To become a volunteer we ask that you work a minimum of two shifts and if you have never volunteered before, attend one of our scheduled volunteer orientation meetings. 

If it is your first time volunteering, please don't be shy and join us when you are available! We will give you a 15 minute rundown of volunteer duties and expectations before the start of your first shift.
If you are interested in volunteering with HIFF for the Fall Festival in November, please click the button bellow to apply. Or email volunteer@hiff.org for more information about future volunteering opportunities. We look forward to having you as part of the HIFF Team!