Native Hawaiian filmmaker development program and feature film produced by Hawaiʻi International Film Festival (HIFF).

In 2021, HIFF launched MAKAWALU, HIFF's first production project that will bring eight Kānaka Maoli (Native Hawaiian) directors together to make one feature length film. MAKAWALU, in modern ʻōlelo Hawaiʻi (Hawaiian language) terminology, references "different perspectives of a situation." In its inaugural year, the HIFF Makawalu project brings together eight Kanaka Maoli (Native Hawaiian) filmmakers to take part in a mid-career filmmaker development program that culminates in the development and production of a complete feature film.
The Makawalu program is an extension of HIFF's primary goal of supporting and nurturing local filmmakers to increase career opportunities and develop an industry pipeline for Hawaiian and Pacific Islander creatives.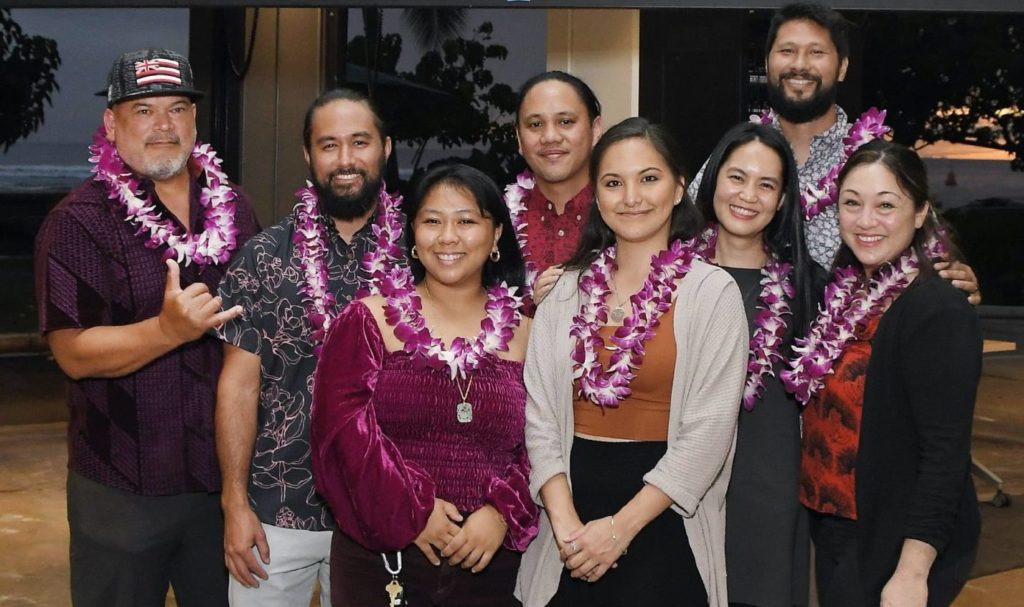 After an extensive selection process, eight invited filmmakers participated in a special 5-day filmmaker lab and retreat in Honolulu from November 15 to 19, 2021 to develop the project together under the guidance of industry mentors. Mentors included Daniel Dae Kim (LOST, HAWAII 5-0), Kerry Warkia (WARU, VAI), Amy Hill (MAGNUM PI, CAT IN THE HAT), and Kiel McNaughton (THE LEGEND OF BARON TO'A).
Following the retreat, filmmakers have continued to develop the script and production via monthly workshops, and continued mentorship with industry professionals such as Sean Baker (TANGERINE, THE FLORIDA PROJECT), Sara Wayne Callies (THE WALKING DEAD), and Dana Ledoux Miller (THE NEWSROOM, KEVIN CAN F* HIMSELF) . The feature film is expected to go into production in 2023 and will be released in 2024.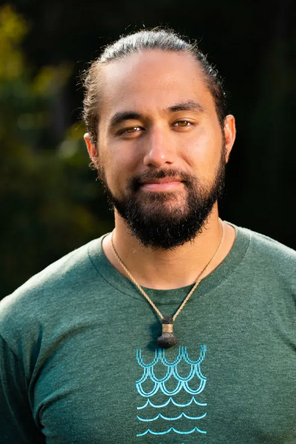 JUSTYN AH CHONG
After graduating from USC's School of Cinematic Arts in 2011, Justyn worked as a DP and editor at ʻŌiwi Television Network – Hawaii's first Indigenous broadcast station. In 2019 his debut narrative short DOWN ON THE SIDEWALK IN WAIKĪKĪ screened at over 20 festivals around the world, including ImagiNative, LAAPFF, and HIFF, winning several awards. Justyn was involved in producing the George Helm narrative bio-pic, HAWAIIAN SOUL (2020), which premiered at the 2020 Hawaii International Film Festival and won best Made in Hawaii Short and an Audience Award. He's currently producing Kekama Amona's narrative short film, E MĀLAMA PONO WILLY BOY, and is in post-production on an anthology feature film called the RECIPROCITY PROJECT, in collaboration with other indigenous filmmakers, Nia Tero, and Upstander Project. Concurrently, Justyn continues to create culturally-inspired, place-based films on a work-for-hire basis through his production company, Olonā Media.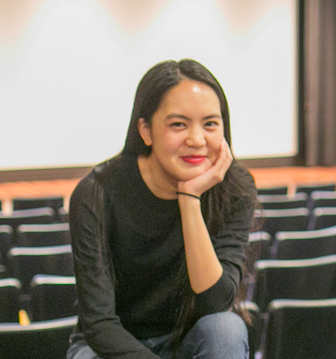 TAYLOUR CHANG
Taylour serves as Curator of Film and Performance at the Honolulu Museum of Art where she oversees the Doris Duke Theatre, an art house cinema located in Honolulu, Hawaiʻi. She also is co-curator of "Artists of Hawaiʻi Now" for 2021, an exhibition that showcases contemporary art by Hawaiʻi-based artists. In 2019, she received the Art House Convergence's Distinguished Service Award, celebrating outstanding achievements in mission-driven cinema exhibition. She started making films at an early age and screened several films at the Hawaiʻi International Film Festival, including Bon Dance (2005), Dark Clouds (2006), and Lan (2010). She is currently a participant in the 2021 Cine Qua Non English Script Revision Lab. She received her B.A. from Yale University and double majored in Film Studies and Theatre Studies.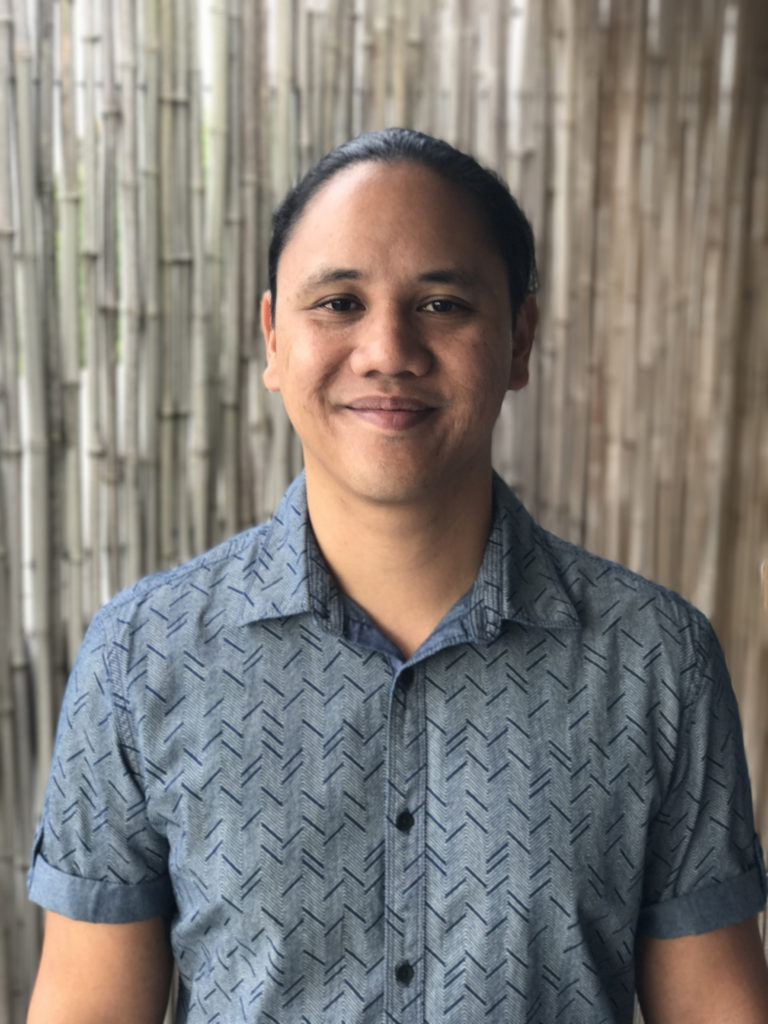 TY SANGA
Ty is the director of the culinary travel show Family Ingredients. The series received two Daytime Emmy nominations and picked up an Emmy in 2014. In 2011, Sanga's film Stones screened at the Sundance Film Festival, making him one of the first Native Hawaiian filmmakers to premiere at the festival. The film is currently distributed by The Criterion Collection. Sanga was a Sundance Native Lab fellow for his feature film After Mele. He directed the feature documentary Visions in the Dark: The Life of Pinky Thompson which was nominated for Best Documentary at both the Hawaiʻi International Film Festival and the Los Angeles Asian Pacific Film Festival. His most recent film, Hae Hawaiʻi, a story about the illegal overthrow of the Hawaiian monarchy, won the Audience Award at HIFF.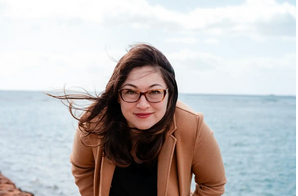 CIARA LACY
Ciara is a native Hawaiian filmmaker focused on challenging the creative and political status quo. Her films have shown at festivals around the world including Sundance and Berlinale as well as on Netflix, PBS, ABC, Al Jazeera, and the Criterion Collection. In the digital space, she has created content for the Guardian and the Atlantic Online. She continues to work on documentary content for broadcast and streaming while expanding her intimate style of filmmaking into the branded content, animation, and narrative spaces. Notably, she is the inaugural Sundance Merata Mita Fellow.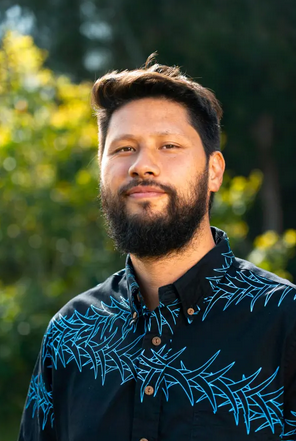 ʻĀINA PAIKAI
ʻĀina is a former Sundance Native Lab Fellow, Hōkūleʻa Crew Member, and ʻŌiwiTV documentarian and now an entrepreneur and the owner of his media production company, Kamaʻāina Creations. Paikai wrote and acted in the award-winning short-film, Down on the Sidewalk in Waikīkī (2019), inspired by the life and words of poet Wayne Kaumualii Westlake. His latest short-film, Hawaiian Soul (2020), is a drama that celebrates the music and message of George Helm Jr., the famed musician and activist that helped to stop the target bombings on the island of Kahoʻolawe. Hawaiian Soul won Best Made in Hawaiʻi Short at the 2020 Hawaiʻi International Film Festival and Best Live Action Short at the 2021 ImagineNative Film Festival.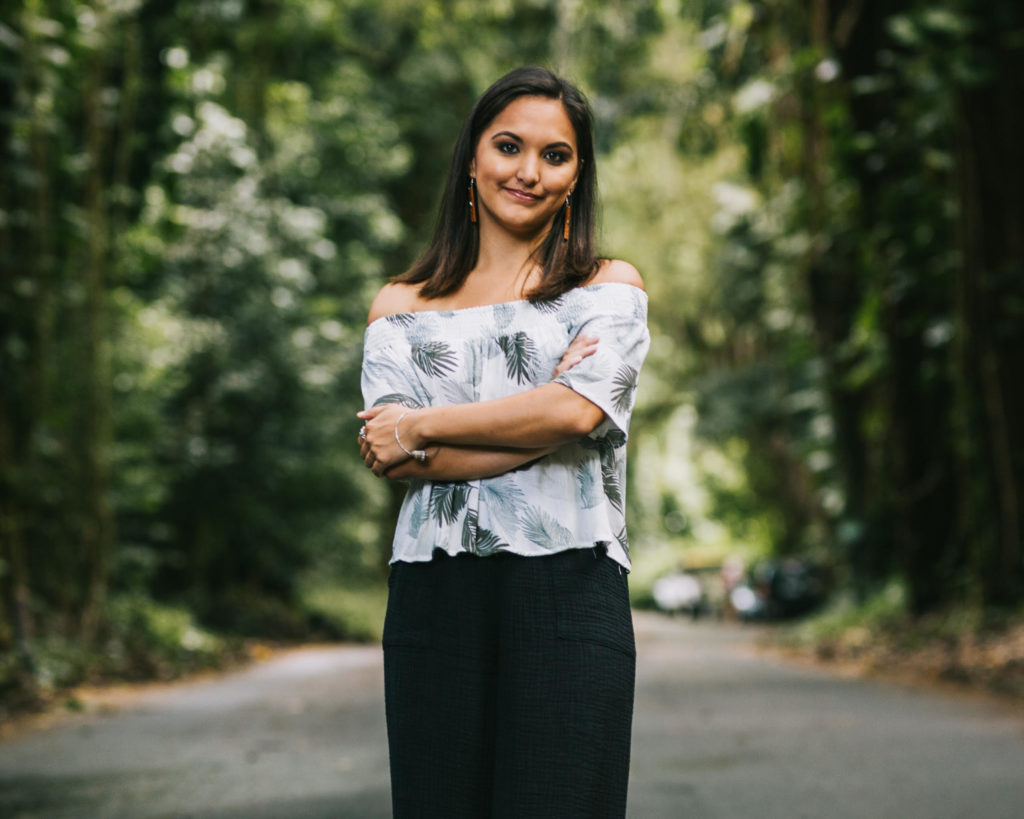 ERIN LAU
Erin was selected as a Sundance Native Lab fellow for her Chapman University MFA thesis, The Moon and the Night. The award-winning film went on to screen in over 30 festivals, including being short-listed for the 2018 Student BAFTA awards and licensed by the Criterion Channel. Since graduation, Erin has signed with the United Talent Agency (UTA) and continued her growth through fellowships with the Sundance Indigenous Institute, Film Independent's Project Involve, Unlock Her Potential, Points North Institute, Nia Tero, and Powderkeg's Break The Room. Over the past three years, she has worked as a Senior Producer-Director for Jubilee Media, where her videos accumulated over 130 million views. Through this work she was also given the opportunity to develop empathy-forward content for brands including Google, Netflix, and Always.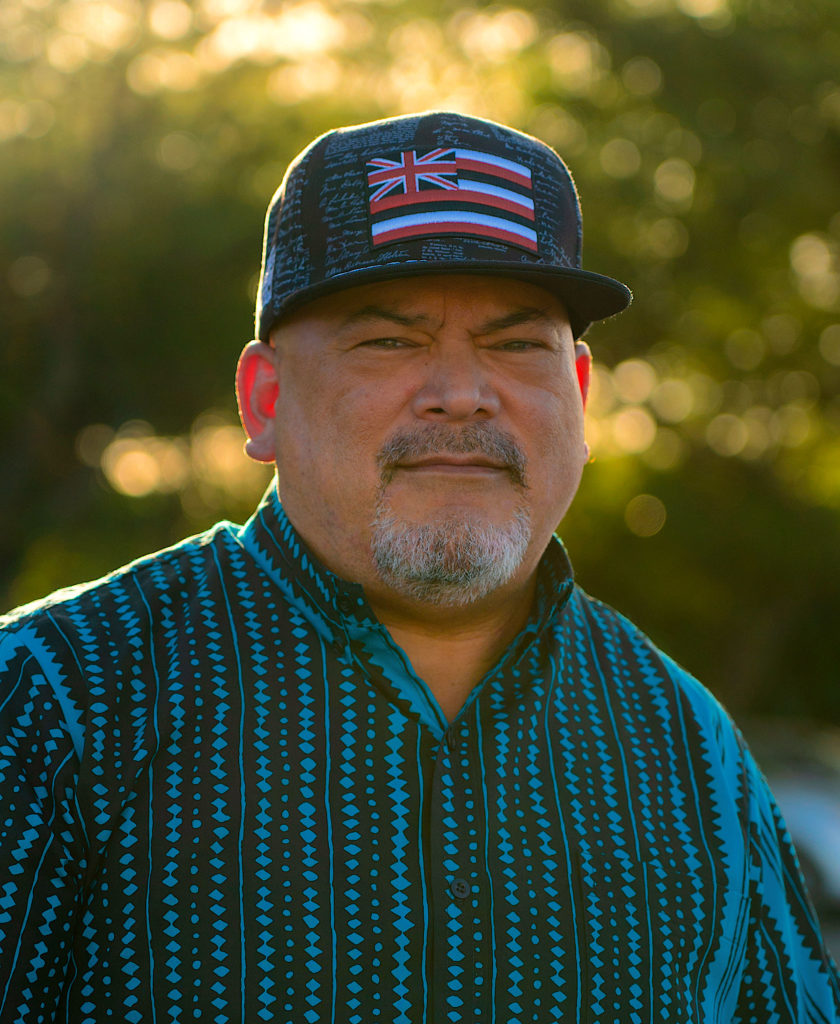 SCOTT W. KEKAMA AMONA
Kekama is an educator turned award-winning filmmaker based in Honolulu, Hawaiʻi, where he collaborates with his life partner, Nani Rían Kenna Ross. Kekama has worked in the film industry for a decade, helped to produce films like Justyn Ah Chong's award-winning Down on the Sidewalk in Waikīkī (2018), is a 2016 Sundance Native Shorts Lab fellow, and is currently in post-production on his co- written and directed film titled E Mālama Pono, Willy Boy (2022). Kekama received two Bachelors in Psychology and Digital Cinema and a Masters in Special Education from the University of Hawaiʻi at Mānoa. He hopes to create films that make his parents, community, and ancestors proud by indigenizing the screen with moʻolelo that focus on makawalu (eight-eye mindset) to subvert the aftermath of imperialism in his homeland and to (re)/imagined alternative futures for the benefit of all and for aloha ʻāina.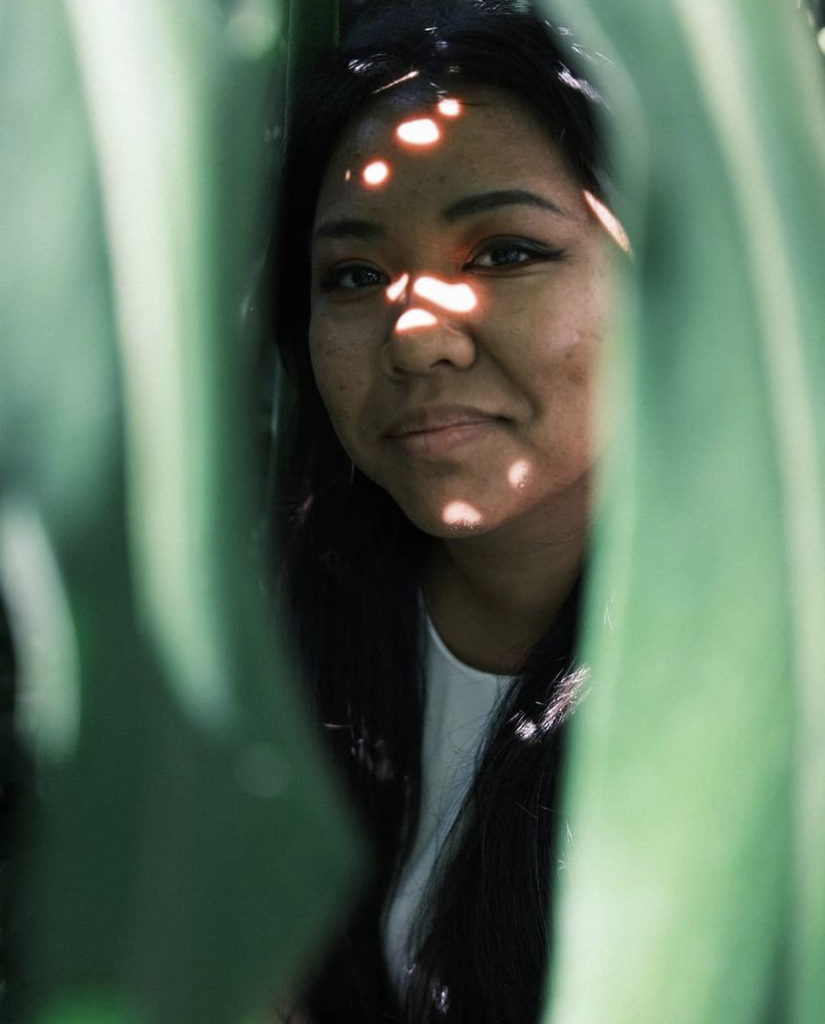 KATHERINE WONG
Katherine is an emerging filmmaker from Mililani, Oahu. Her work she developed as a student at the University of Hawaii at Mānoa gained her entry as a fellow at the 2019 Ohina Lab, along with her short film Harana that debuted at HIFF in 2020. As a resident member of the art department, she contributed to works with MVNP, Netflix, Vice, MTV, and CBS. She is passionate about native storytelling that relies on the abundant magical realism of Hawaii and believes in the opportunities filmmaking has to encourage generational healing within indigenous communities.