GUEST FILMMAKER PROGRAM (GFP)
HIFF invites local and visiting filmmakers to visit classrooms to share the craft of filmmaking and storytelling with students. This FREE program is open to all schools in Hawai'i with filmmaker visits available as early as September until November. Sessions are available for in-person or virtual visits.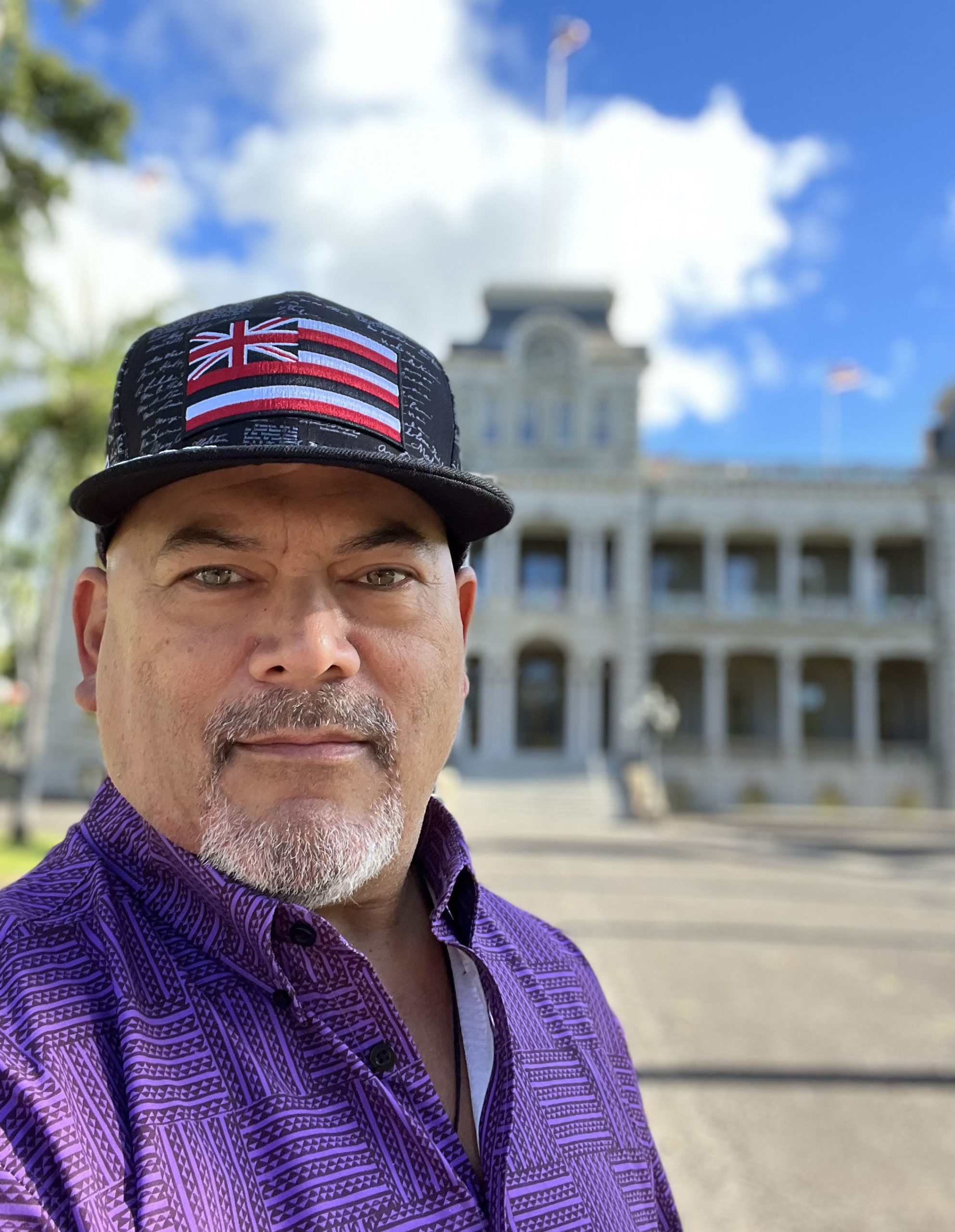 Scott W. Kekama is a Native Hawaiian award-winning filmmaker and former educator born and raised on the island of Oʻahu, Hawaiʻi. A Sundance Native Shorts and ʻOhina Lab fellow, Kekama was one of eight Indigenous filmmakers selected to be a part of the inaugural IllumiNative Indigenous Producers Program 2022 in partnership with Netflix. He is also one of eight Native Hawaiian writer-directors in pre-production on a feature film narrative anthology, titled MAKAWALU produced by the Hawai'i International Film Festival in collaboration with producers Sarah Kim and Brown Sugar Apple Grunt Productions. Kekama helped produce Justyn Ah Chong's award-winning short film DOWN ON THE SIDEWALK IN WAIKĪKĪ, and he co-wrote, co-produced, and directed the short film E MĀLAMA PONO, WILLY BOY, which won the Audience Award for Best Short Film in both the Hawaiʻi International Film Festival (HIFF) in November 2022 and in the Māoriland Film Festival 2023.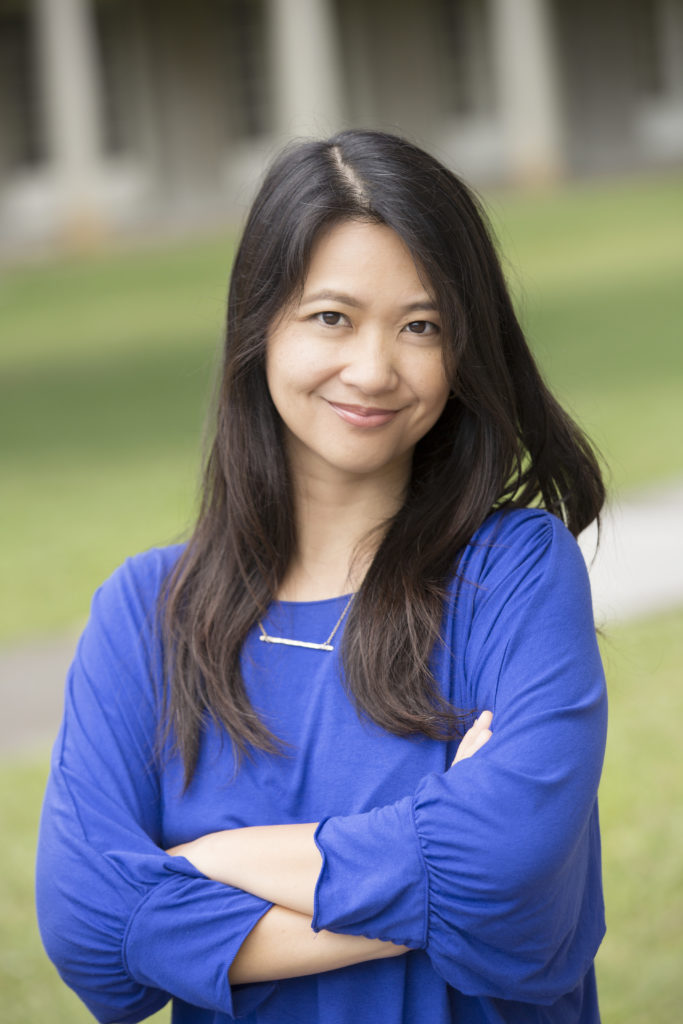 Kimberlee Bassford, Documentary director/producer, combines her love for storytelling with her background in journalism to bring stories of women of color, gender equity, mental health and the Asian American Pacific Islander experience to the world. Kimberlee recently won the 2023 Hot Docs Forum's First Look 1st Place Pitch Prize for her film I OF THE WATER, which is in post-production. She has garnered festival awards, Firelight Media's Spark Award, a duPont-Columbia Award, Student Academy Award, CINE Golden Eagles and a Daytime Emmy nomination. Kimberlee holds a BA in psychology from Harvard University and a Master of Journalism from University of California Berkeley.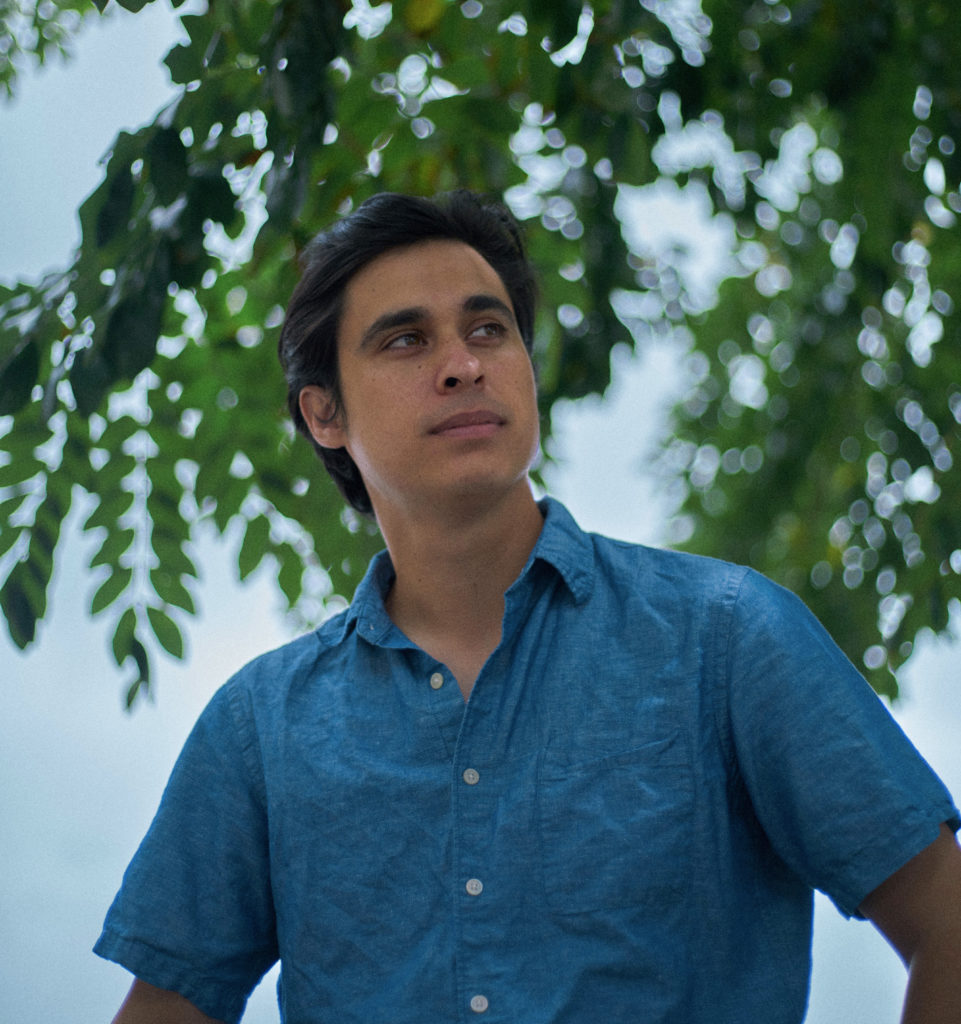 Alexander Bocchieri is a Native Hawaiian filmmaker who lives and works in Honolulu. After graduating from the University of Hawai'i, Alex turned his passion for storytelling toward creating documentaries, leading to his work on the celebrated film, Ike: Knowledge is Everywhere. From there he told stories of Hawai'i heroes when he directed the independent feature film, GO FOR BROKE, a groundbreaking Hawai'i-produced war drama that went on to screen at festivals around the world. Since then he has written and directed award-winning short films, while working with nonprofits to document individuals and institutions that are trying to make this world a better place. In 2022, Alex was selected to be a part of the Disney Launchpad Program, where he directed a film that will be released on Disney+ later this year.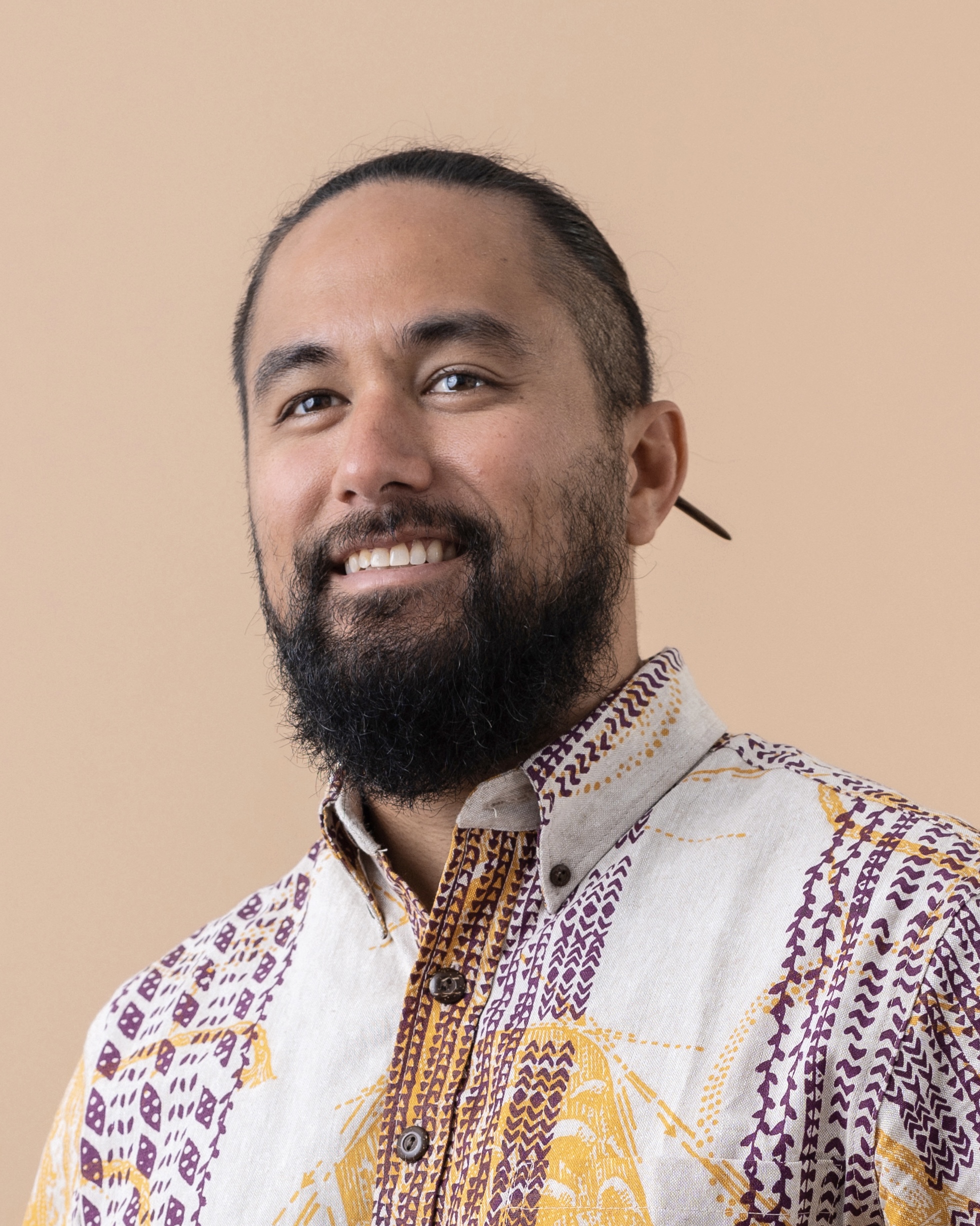 Justyn Ah Chong is an Emmy-award winning Native Hawaiian filmmaker from Mililani, Oʻahu, a graduate of USC's School of Cinematic Arts, and a 2020 Nia Tero 4th World Fellow. From 2011 – 2018 Justyn worked as a cinematographer and editor at the ʻŌiwi Television Network, Hawaiʻiʻs first indigenous broadcast station. Justyn directed the short documentary PILI KA MOʻO which screened at numerous film festivals, and garnered an Emmy award at the 2023 San Francisco-Northern California Regional Emmys. Currently, Justyn is in development on several narrative and documentary projects, and has recently joined the Polynesian Voyaging Society as their Media Content Director. Concurrently, Justyn shoots, directs, and edits culturally-inspired, place-based films, music videos, and commercials on a work-for-hire basis through his production company, Olonā Media.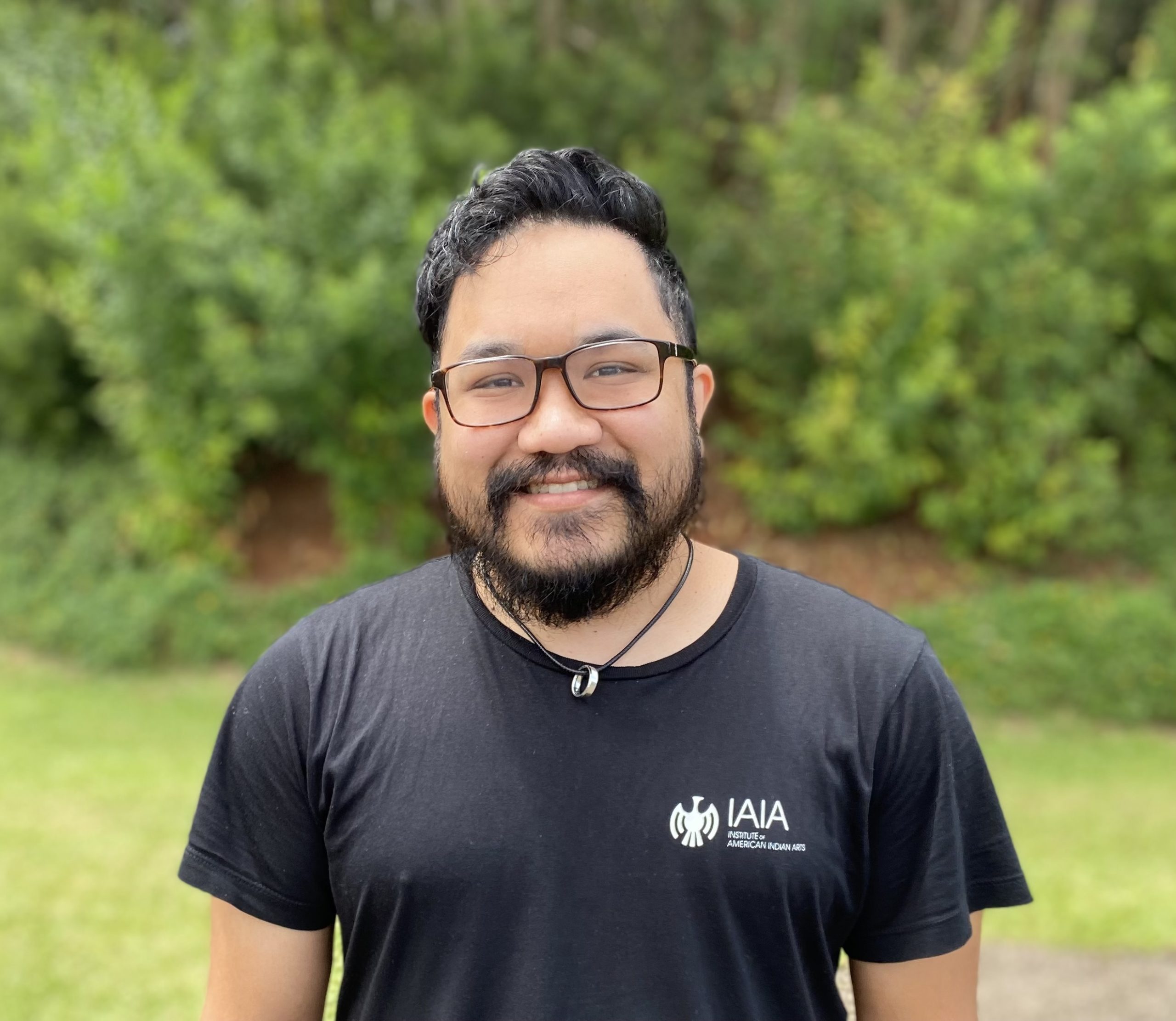 Bryson Chun is a Native Hawaiian TV writer who has produced narrative and documentary films that have screened for PBS, The Smithsonian, The Criterion Collection, and at festivals all over the world. He was a writing fellow for Sundance, CAPE, imagineNATIVE, LA Skins, and 'Ohina Labs where he was the Greenlight Award recipient. He's a two-time featured writer on The Black List's Indigenous List, for his pilot "Poi Dogs" as well as his feature "Don't Freak," co-written by Tara Aquino. Most recently, he was a writer for Doogie Kamealoha, M.D. on Disney+ and is currently writing a new series for Disney Animation. He holds an MFA in Screenwriting from the Institute of American Indian Arts and is represented by Verve Talent and Literacy Agency.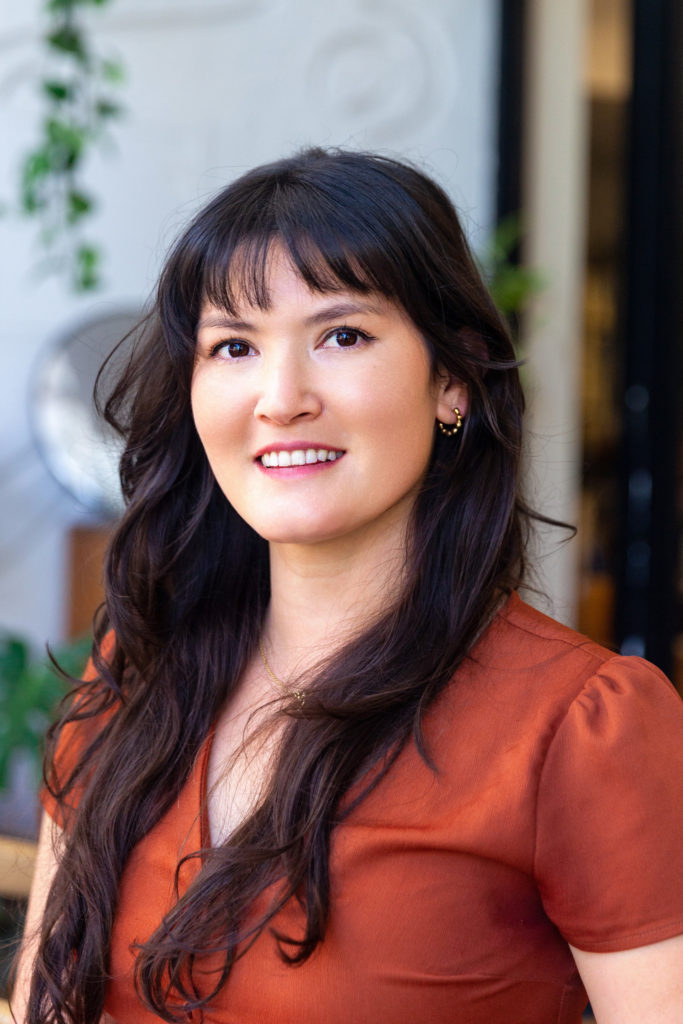 Melina Kiyomi Coumas is an award-winning filmmaker from Mililani, O'ahu, now based in the Pacific Northwest. After receiving a BFA in Film Studies from Portland State University, she has seen her experimental works screen in festivals around the world. Melina shoots primarily on celluloid film formats and enjoys experimenting with both narrative structure and the filmic medium. She currently works as a freelancer for arts organizations and film festivals, and also happens to be HIFF's Programming Coordinator!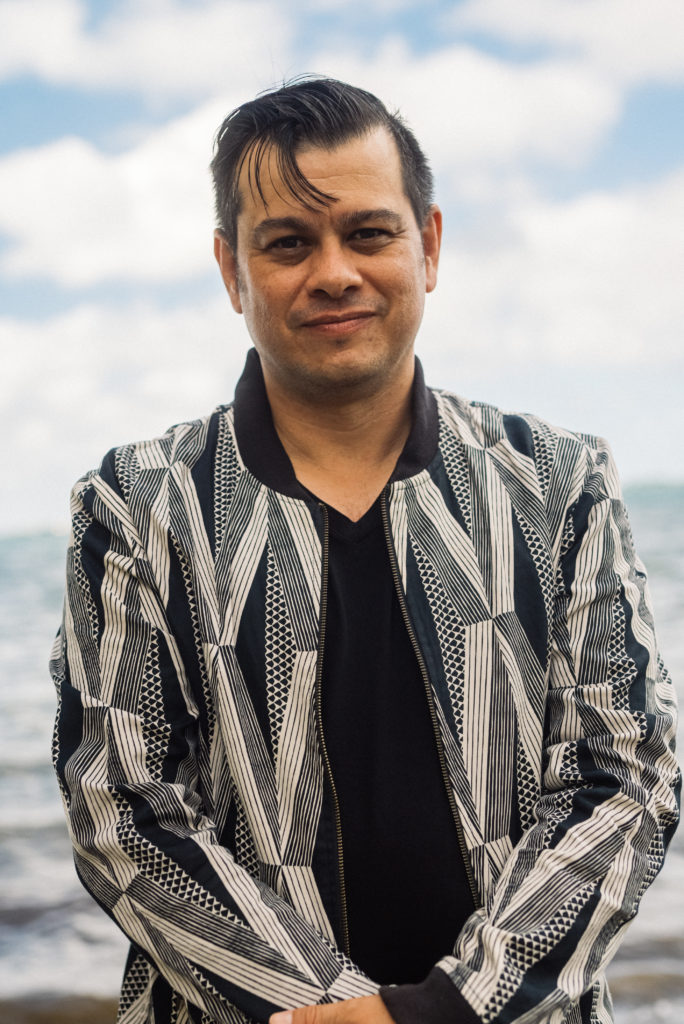 Gerard Elmore is a creative producer/director/editor/ cinematographer. He is the vice president of film at NMG Network, responsible for developing branded content, editorial videos, commercials and films. He has shot, directed and produced a number of award-winning commercials and he is a 2022 Sundance Institute Producer Intensive Fellow. Gerard serves as the executive director for 'Ohina, an artist collective that nurtures, cultivates, produces and showcases Hawaiʻi filmmakers and their films.  He is also a governor on the regional EMMY® AWARDS board (The National Academy of Television Arts & Sciences SF/Northern California) and also lecturers at The School of Cinematic Arts at the University of Hawaiʻi at Mānoa.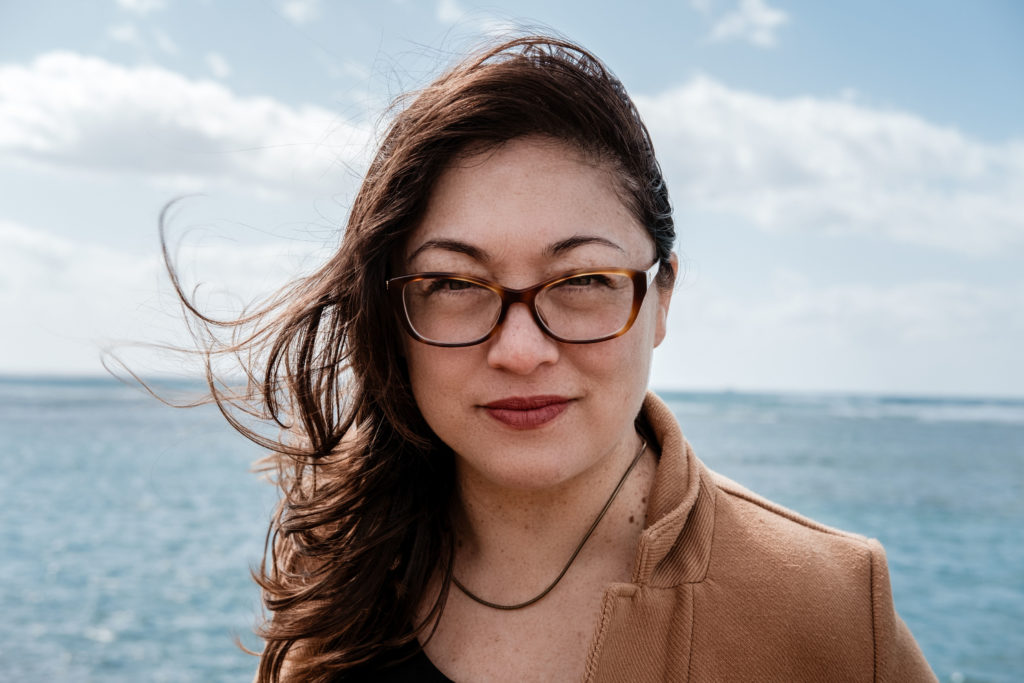 Ciara Leina`ala Lacy is a writer-director whose Native Hawaiian identity drives the intimacy and authenticity in her work. Her films have shown at Sundance and Berlinale as well as on platforms including Netflix, PBS, ABC, Al Jazeera, and the Criterion Collection. She has also consulted for Ubisoft, Pixar, and Quibi. Notably, she is the inaugural Sundance Institute Merata Mita Fellow and her work has been supported by Sundance, Tribeca, Nia Tero, the Princess Grace Foundation, the Native Arts and Cultures Foundation, the MacArthur Foundation, Pacific Islanders in Communications, and Firelight Media. She continues to work on documentary content for broadcast and streaming while expanding her intimate style of filmmaking into the branded content, animation, and narrative spaces.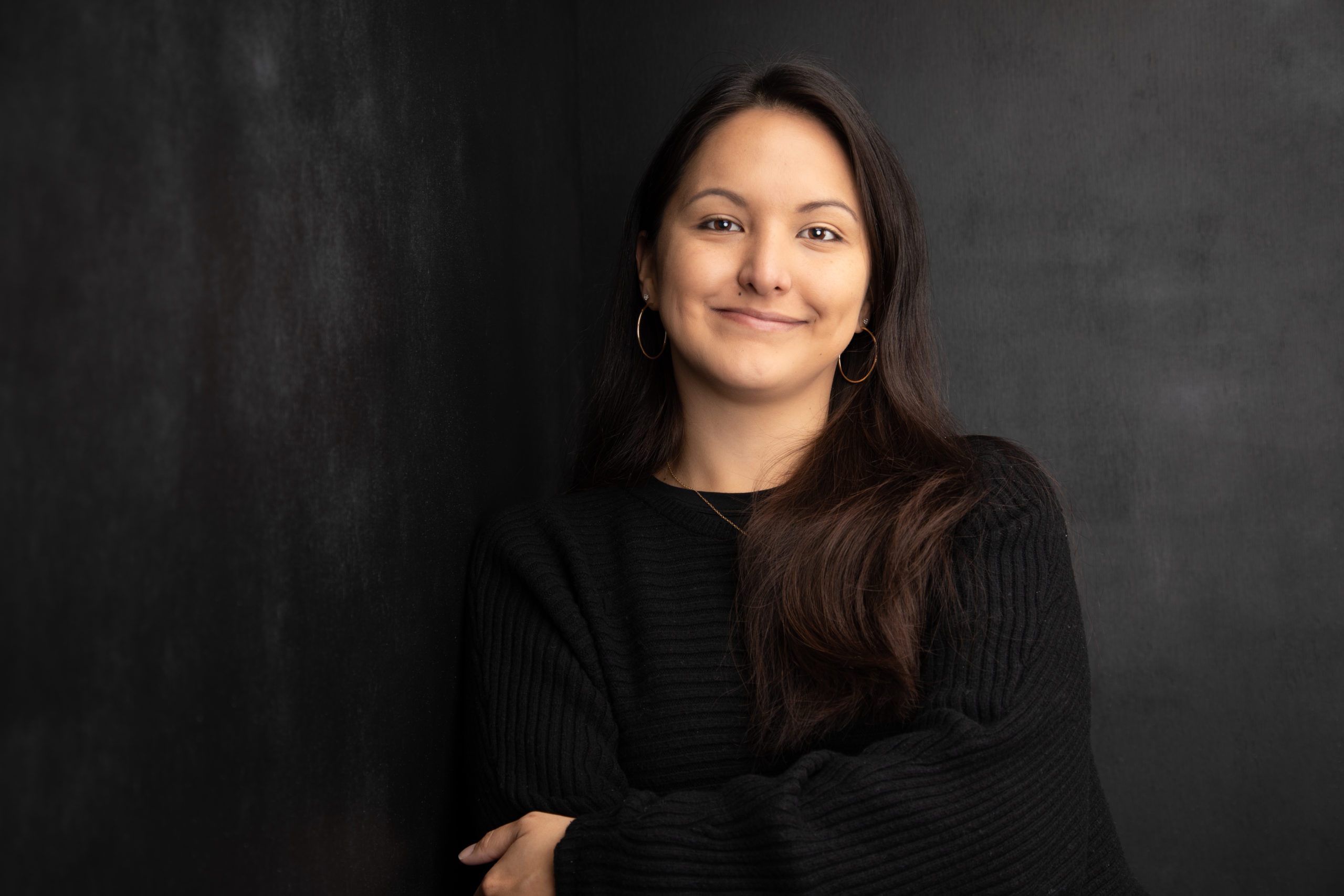 Erin Lau is a Native Hawaiian filmmaker who has dedicated her life to creating stories exploring empathy, family, and identity. Erin's short films have screened in over 50 festivals across the world. Her latest film INHERITANCE was also supported by Tribeca Studios, Netflix, and Gold House through the Future Gold Film Fellowship. It recently premiered at the 2022 Tribeca Film Festival and won the Oscar-Qualifying Best Hawaiʻi Short Award at the 42nd Hawaiʻi International Film Festival. Outside of her scripted work, Erin worked for three years as a Senior Producer-Director for Jubilee Media, where her videos accumulated over 130 million views. Through this role she was also given the opportunity to develop community-focused content for brands including Google, Netflix, SK-II, and Always. She now works as a freelance director, creating projects inspired by her community and home.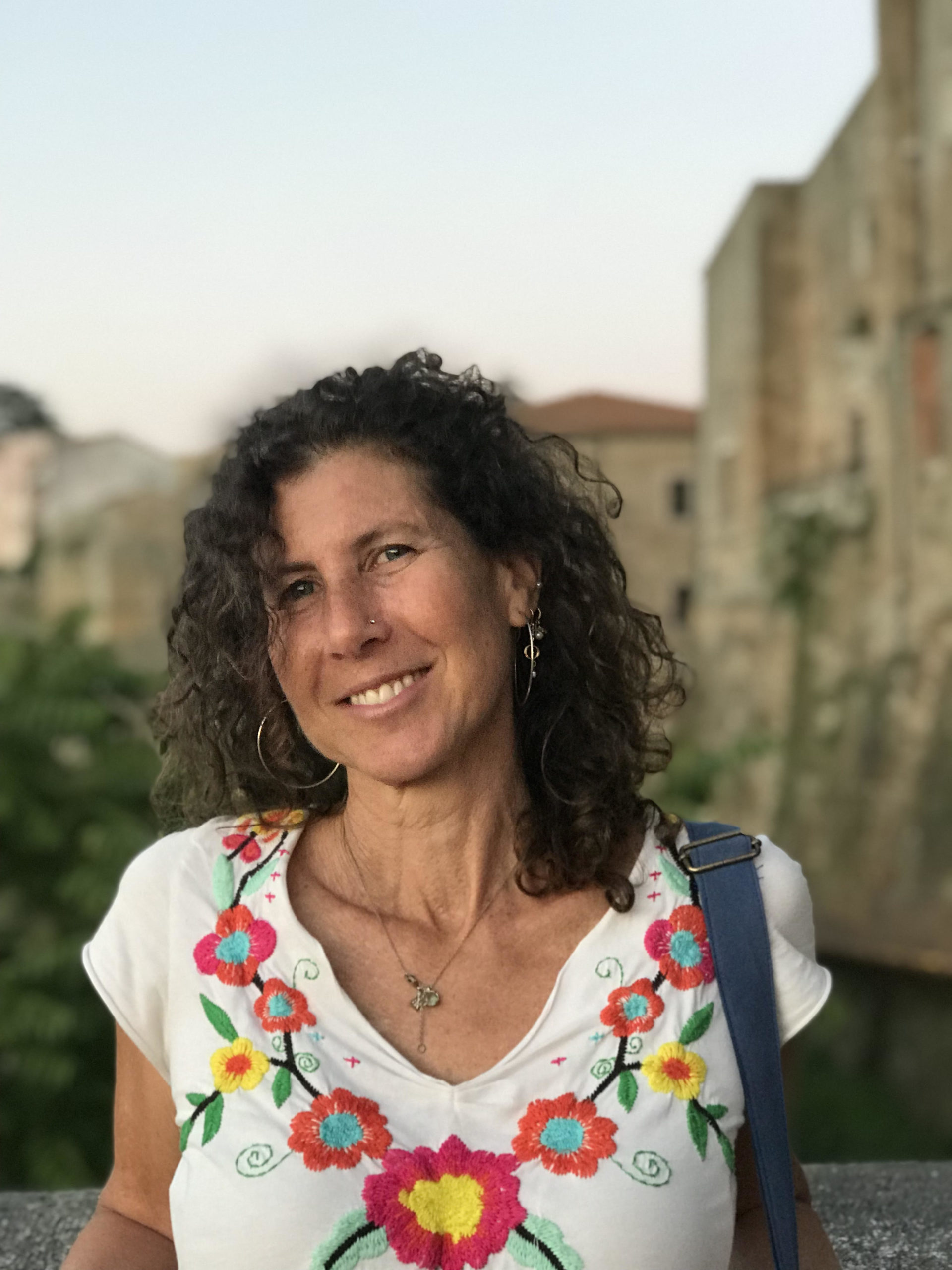 Laura Margulies (Ukulele Pictures, LLC) has been creating hand painted animated films and commissioned work for 30 years. Her work combines motion, color, texture, live action, rhythm and sound to create award winning, expressive media. Her most recent film, Blue Cooler, won the Audience award at the Hawaiʻi International Film Festival in 2021. Her films Rolling Down Like Pele and Blue Cooler recently aired on Hawaiian Airlines "in-flight programming". Laura created and supervised animation for the Symphony of the Hawaiian Bird and Symphony of the Hawaiʻi Forest which was performed live with the Hawaii Symphony Orchestra for thousands of children in Hawaii. Besides making films, Laura has taught animation at numerous schools including New York University, The School of Visual Arts, Pratt Institute, Punahou School and Hawaiʻi Women in Filmmaking. She is an Assistant Professor of Animation at the University of Hawaii at Mānoa in the Academy for Creative Media.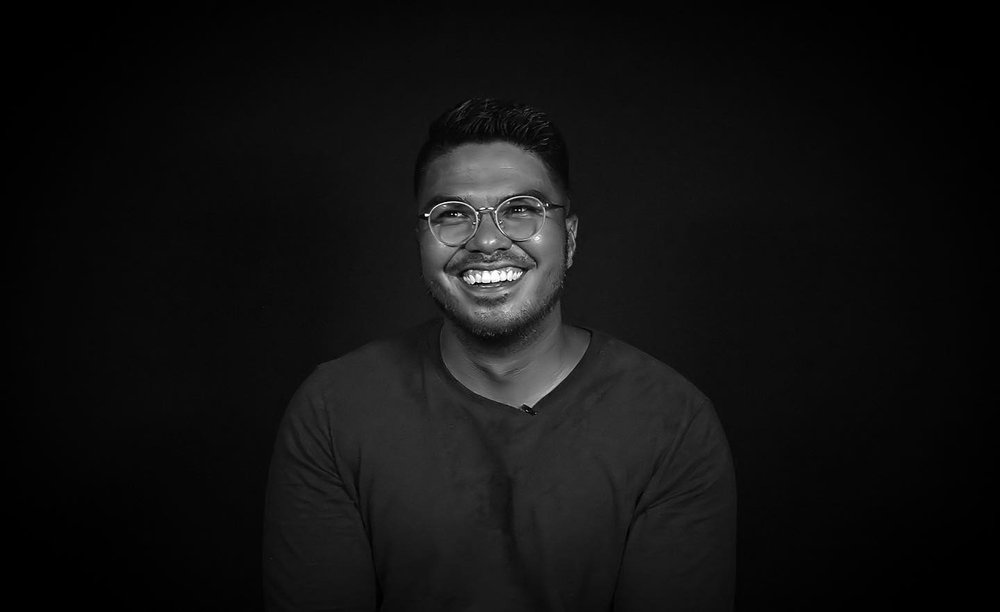 Mitchel Merrick was born and raised in Hawaiʻi, and is a filmmaker who is passionate about telling stories that accurately represent his home with a universal reach that speaks to our collective humanity. He received his Bachelor of Media and Creative Technology from the University of Waikato in Aotearoa. Mitchel participated in 'Ohina's inaugural filmmaker's lab and received mentorship for his script Kālewa (2018) under Joe Robert Cole (Black Panther). Kālewa received the Greenlight Award from 'Ohina with full funding to be produced, then went on to screen at festivals around the world. Since Kālewa, he has continued to grow in his craft, writing and directing additional shorts as well as a feature film, Water Like Fire (2020). His most recent short film, Ka Ho'i (2021), premiered at the Hawai'i International Film Festival and earned him a special "Impact Award" for his work.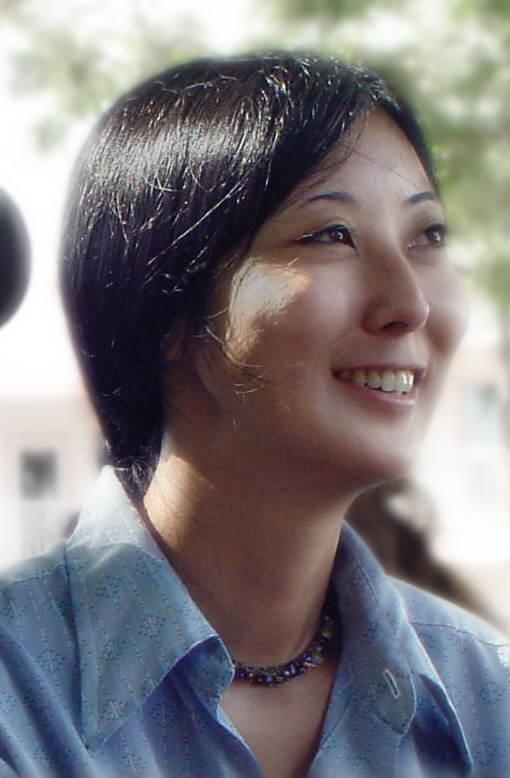 Anne Misawa, a graduate from the University of Southern California's Graduate Cinema & TV Production Program, has worked internationally in various aspects of film production on numerous award-winning works. Her primary work is as  a Producer, Director and Cinematographer. She worked on several films screened recently at the Hawaiʻi International Film Festival. She has served as Co-Produce on I WAS A SIMPLE MAN (Sundance Film Festival, 2021),  Director of REEL WAHINE 3 – JOY CHONG STANNARD (awarded BEA Media Arts Festival Best in Competition Award for Microdocs), and Director of Photography on LAST HAWAIIAN SUGAR. Anne also teaches cinematic production at the University of Hawaiʻi at Mānoa's Academy for Creative Media where she served as department chair 2013-2016.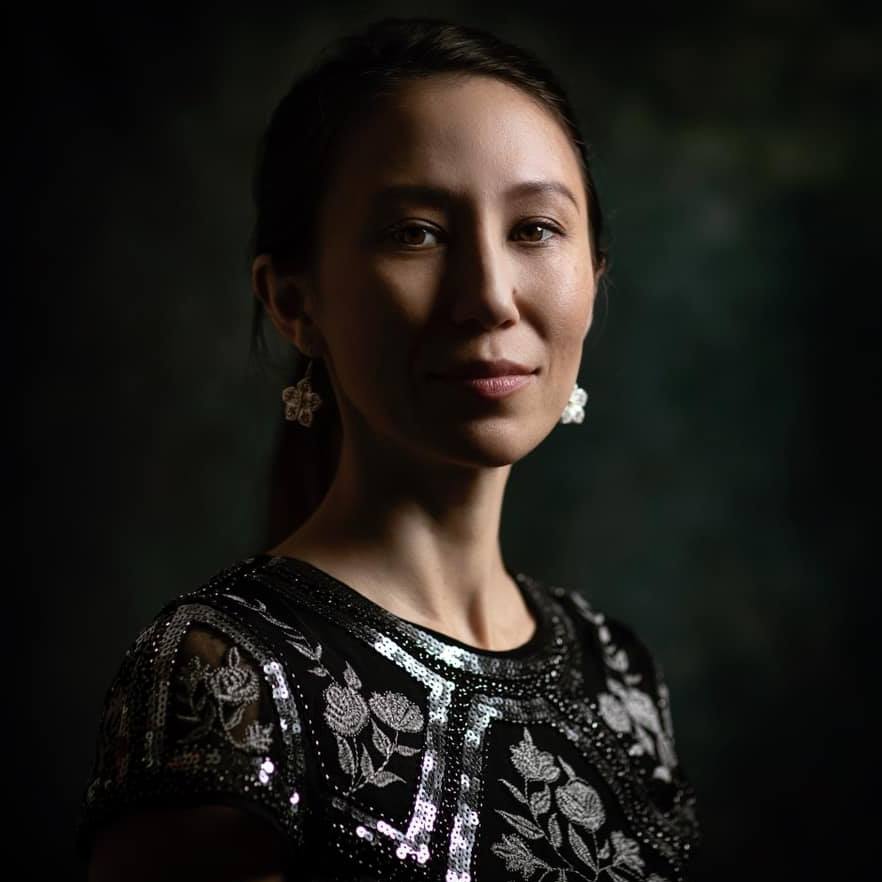 Jana Park, born on Oʻahu and raised on Molokaʻi, has been acting, writing, producing and directing since she was a young child. She's written and produced multiple plays, produced over a dozen award-winning short films, and served in various Producer roles on several feature films, including Google/Array-grant winner "Moloka'i Bound". A SAG-AFTRA actress, Jana has performed in over a dozen plays, starred in tv/radio commercials, short and feature films, and co-starred on two seasons of Hawaii 5-0 (CBS).

She currently serves as the Executive Director of Hawai'i Filmmakers Collective, a non-profit organization that supports independent filmmakers in Hawai'i.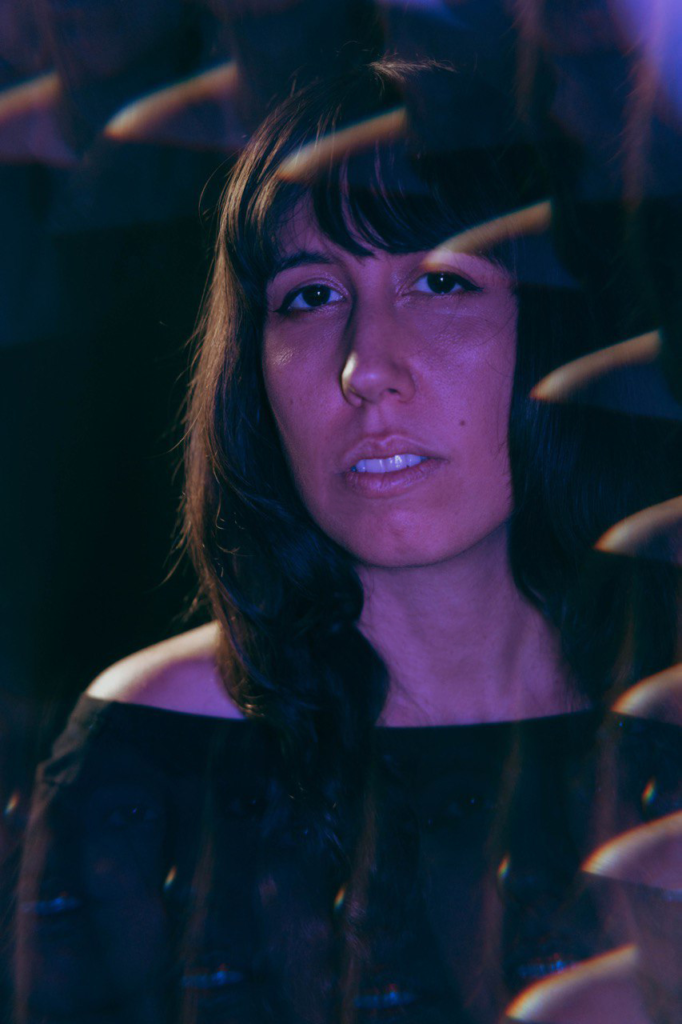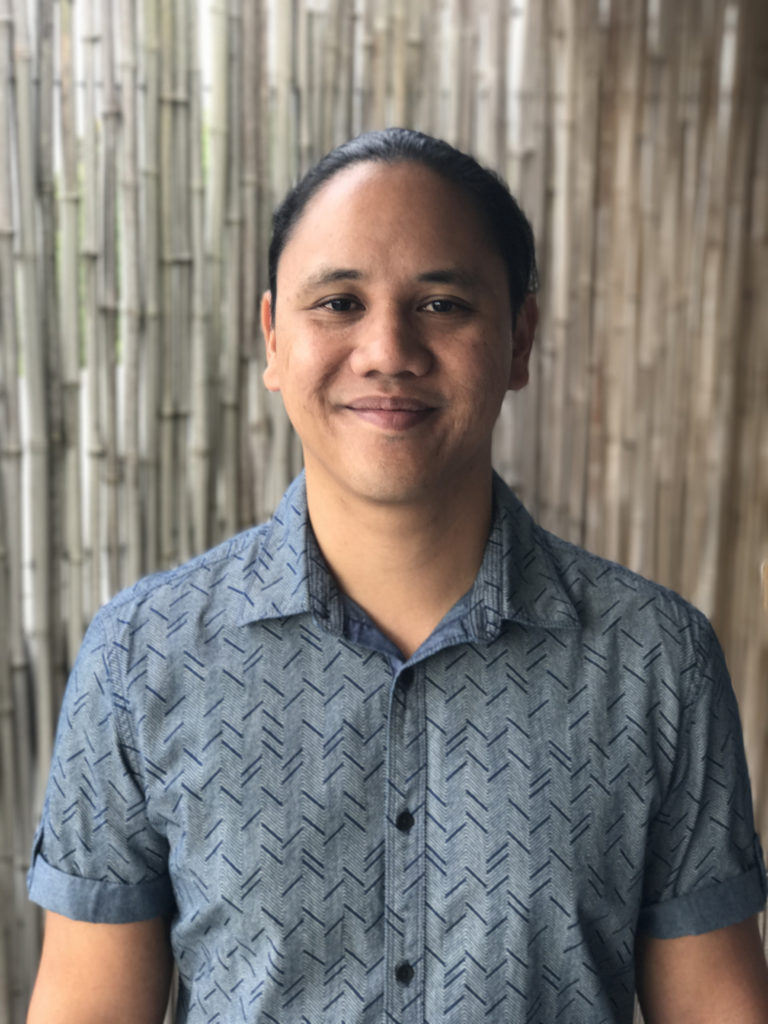 Ty Sanga is an award-winning filmmaker whose deep connection to his Hawaiian identity has helped expand Hawaiʻi cinema. His rich stories and engaging narratives are layered with a sensitivity and a bold Hawaiian voice. Sanga directed the culinary travel show Family Ingredients. The series was nominated for two Daytime Emmys and won an Emmy in 2018. His short film STONES, inspired by a Hawaiian moʻolelo, screened at the Sundance Film Festival becoming the first Native Hawaiian film to premiere at the festival.  Sanga's most recent project, Hae Hawaiʻi, reimagines the events surrounding the illegal overthrow of the Hawaiian monarchy. It has screened at film festivals throughout the world and captured the Audience Award at the Hawaiʻi International Film Festival in 2018.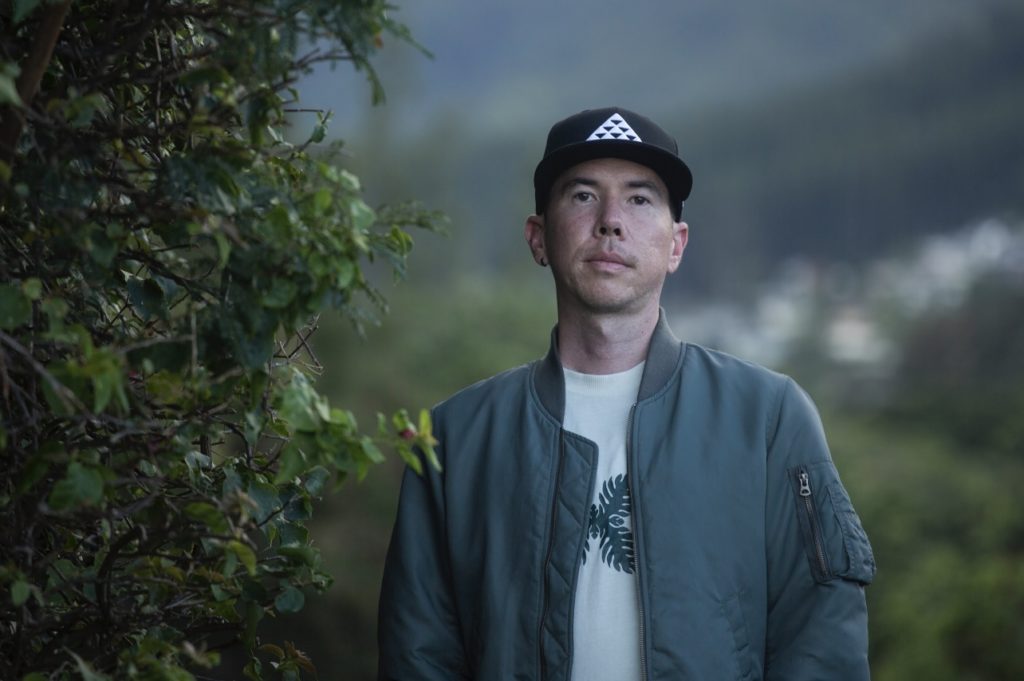 Alika Tengan is a Hapa Hawaiian/Asian filmmaker based out of Honolulu, Hawai'i, whose short films MAUKA TO MAKAI and MOLOKA'I BOUND have garnered multiple awards, including "Best Short Work"at ImagineNative, which granted them Oscar Consideration for the 2021 Academy Awards and landed the film a home on the Criterion Channel. The MOLOKA'I BOUND short inspired a feature-length script which was selected for the inaugural Indigenous Black List. His first feature-length film, EVERYDAY IN KAIMUKĪ had its World Premiere in the NEXT category of Sundance 2022.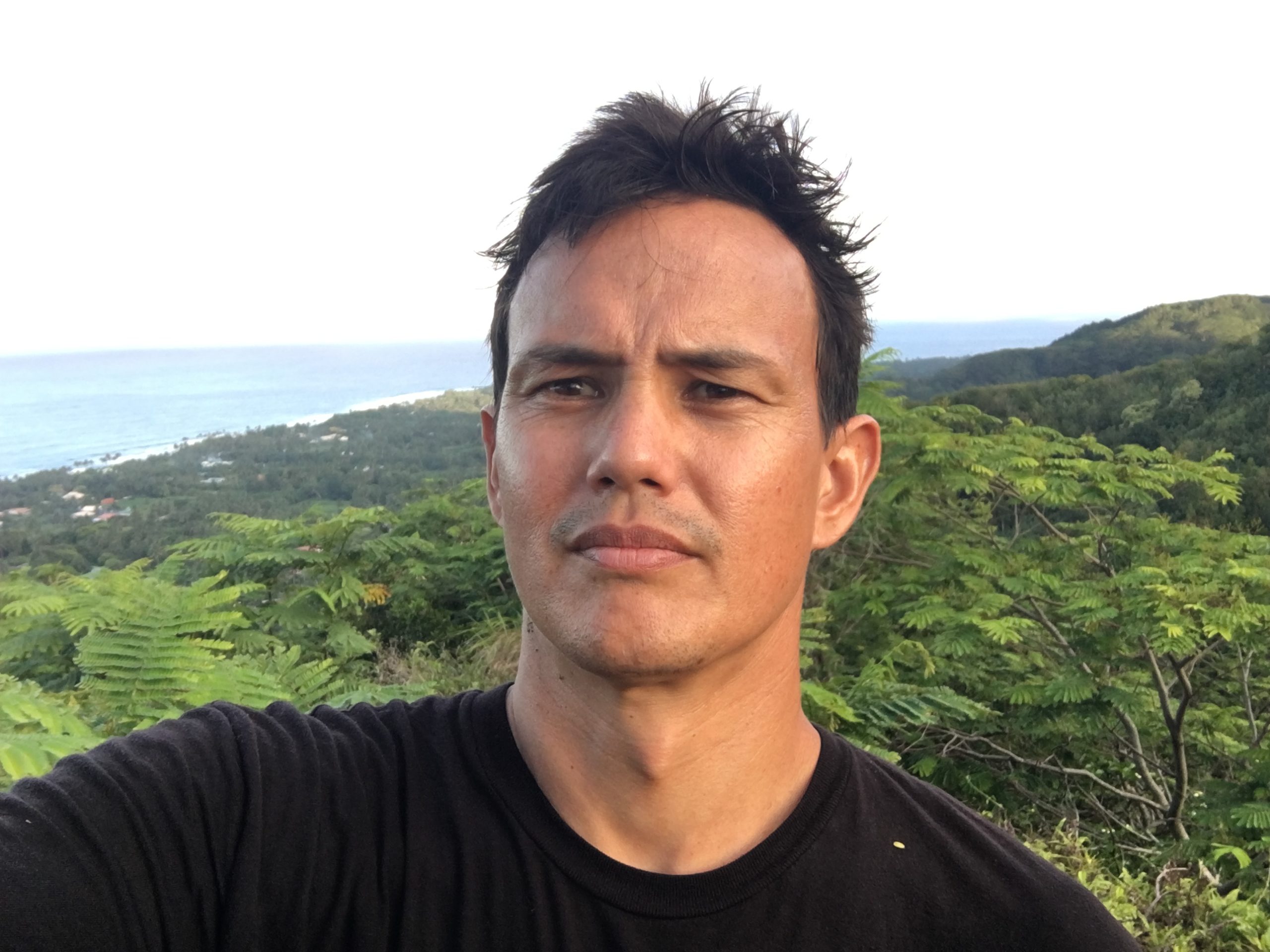 Matt Yamashita is an Emmy Award winning filmmaker born and raised on the Hawaiian island of Molokai. After receiving a BFA in Film Production from Chapman University, Matt returned to Molokai to become the island's first professional filmmaker. Matt has unique expertise working within Hawaii-based communities, cultures, and environments and has dedicated the primary focus of his work to telling Hawaii's stories through a local lens.  Matt has held key roles in productions that have received national and international broadcast on networks including PBS National and Arte France. He has also had a number of feature and short documentaries showcased at film festivals around the world, where they have won numerous awards. In his personal life, Matt is a passionate surfer, fisherman, soccer coach, community volunteer, and family man who cares deeply about humanity and our planet.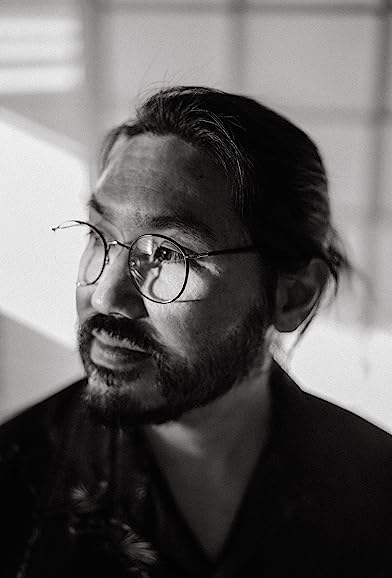 Christopher Makoto Yogi is a filmmaker from Honolulu, Hawai'i. He is the writer, director, and editor of "August at Akiko's" (IFFR 2018) and "I Was a Simple Man" (Sundance 2021). Chris' short films include the documentaries "Occasionally, I Saw Glimpses of Hawai'i" and "Makoto: or, Honesty," and the fiction film "Obake (Ghosts)", all of which are currently streaming on the Criterion Channel. He is currently writing his next feature and developing a television series.