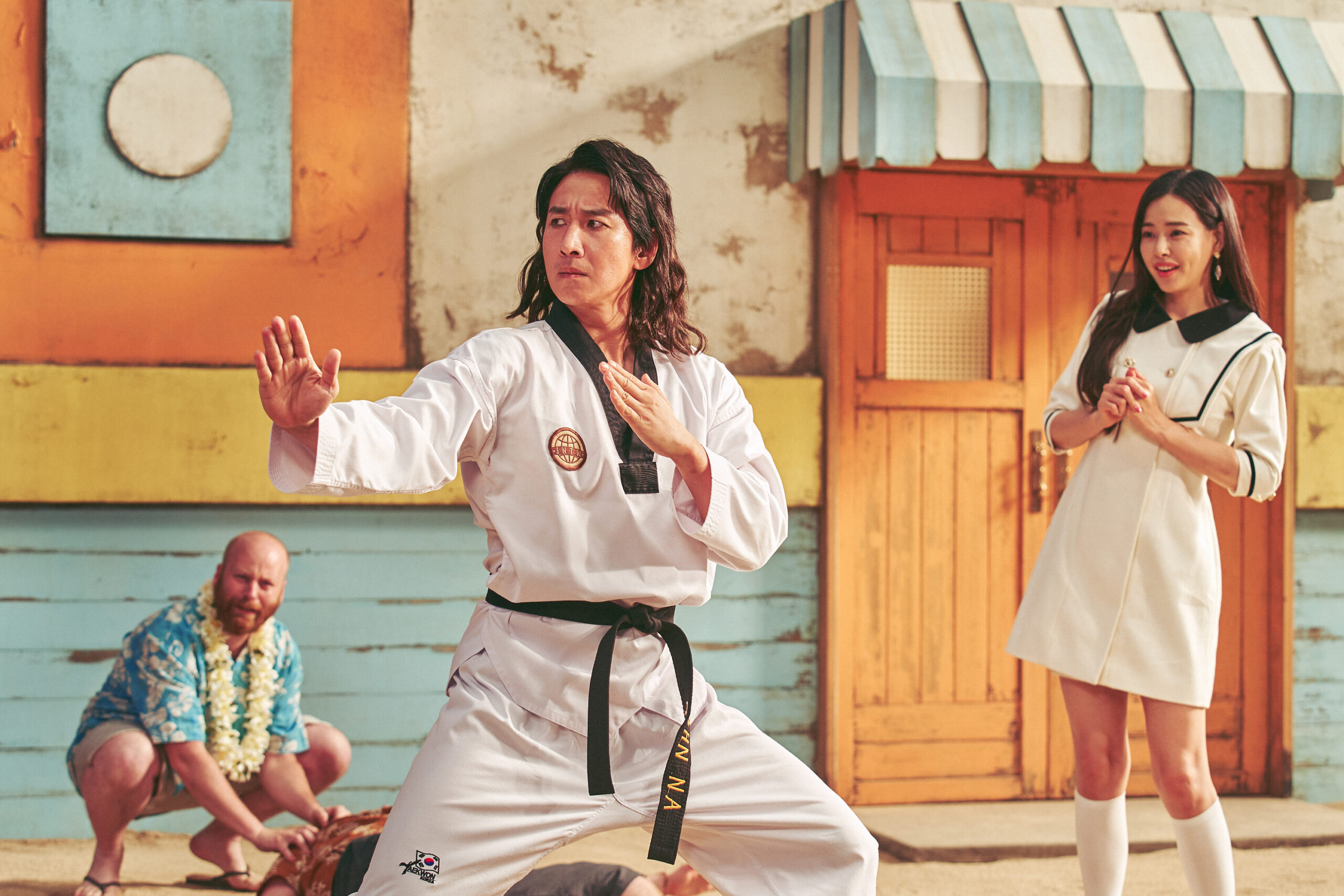 KILLING ROMANCE
킬링 로맨스
genres:
KILLING ROMANCE is a camera-drunk comic fantasia about a former superstar celebrity, Hwang Yeo-Rae (Lee Hanee), trapped in a toxic marriage with egomaniacal, obscenely wealthy tycoon Jonathan Na (Lee Sun-kyun), who wooed her while on vacation on a South Pacific island. Teaming up with her young fanboy neighbor Kim Beom-Woo (Gong Myoung), they hatch a plan to break her free from her gilded cage. Alternately horrific and hilarious episodes unfold as the two devise an ill-advised plot to kill Jonathan and reclaim Yeo-Rae''s freedom and stardom. Helmed with an adroit hand by Korean comedy's enfant terrible, Lee Won-suk (HOW TO USE GUYS WITH SECRET TIPS, HIFF 2013), the film features unforgettable performances that power up an electroshock of a tale, dancing between a love story, a musical, a murder plot and a million things in between. This is peak Korean movie inventiveness.
대재앙 같은 발연기로 국민 조롱거리로 전락한 톱스타 '여래'(이하늬).
현실에서 벗어나고자 떠난 남태평양 '콸라'섬에서 운명처럼 자신을 구해준 재벌 '조나단'(이선균)을 만나 결혼을 하고 새로운
인생을 꿈꾸며 돌연 은퇴를 선언한다.
한편, 서울대가 당연한 집안에서 홀로 고독한 입시 싸움 중인 4수생 '범우'(공명)는
한때 자신의 최애였던 여래가 옆집에 이사온 것을 알게 되고
날마다 옥상에서 단독 팬미팅(?)을 여는 호사를 누린다.
그러던 어느 날 조나단의 사업 확장을 위한 인형 역할에 지친
여래는 완벽한 스크린 컴백을 위해 범우에게 SOS를 보내게 되고
이들은 여래의 인생을 되찾기 위한 죽여주는 계획을 함께 모의하는데…
Sponsored By:
Credits
Director(s):
Lee Won-suk
Producer(s):
Mo Il-young
Cast:
Lee Ha-nee, Lee Sun-kyun, Gong Myoung
Cinematographer(s):
Kang Min-woo