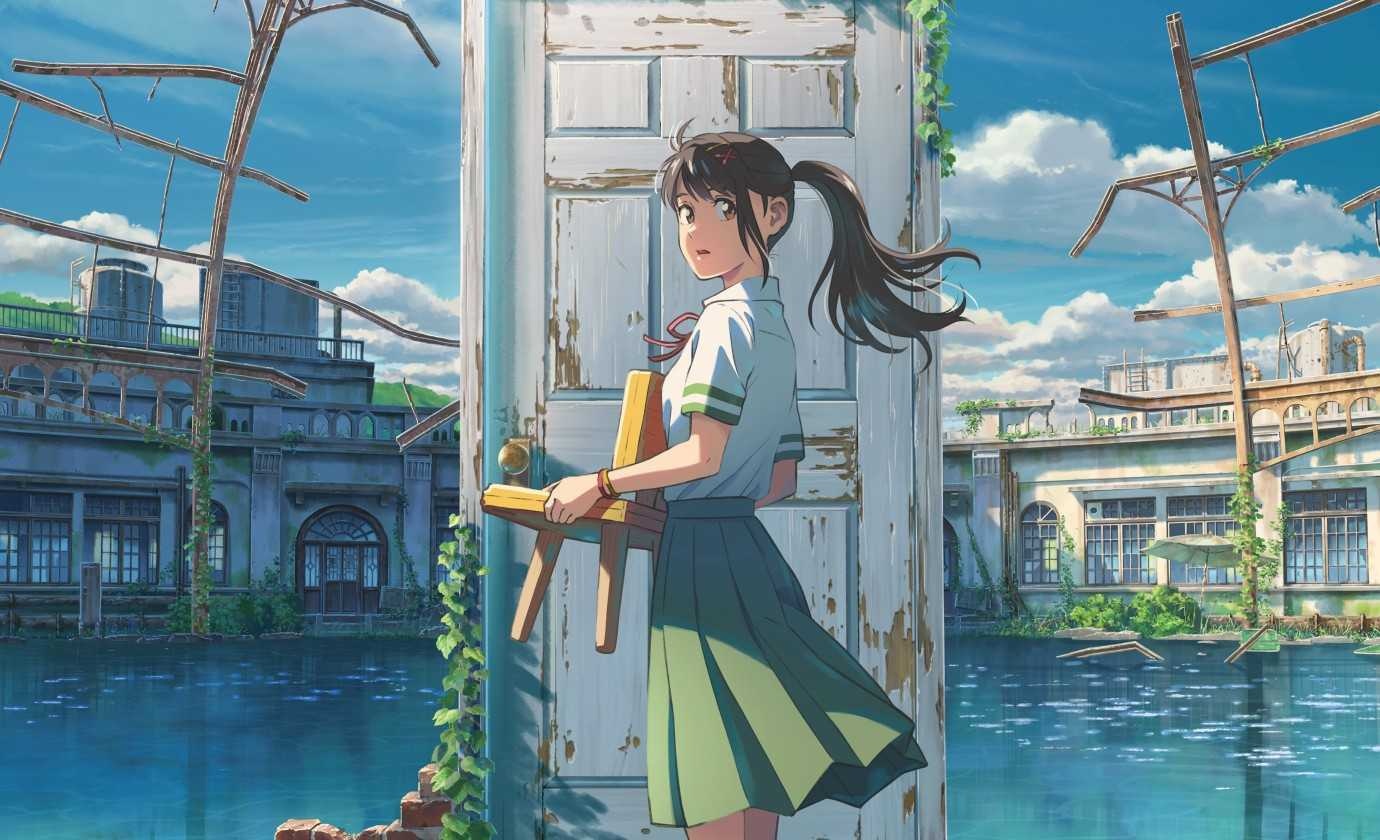 SUZUME
すずめの戸締まり
17-year-old Suzume follows a mysterious young man to discover a weathered door standing upright in the midst of a ruined resort. As if drawn by an invisible force, she reaches for the handle – and all across Japan, doors begin to open, one after another, unleashing destruction. Suzume must close every last one of these portals to prevent further devastation. Her journey begins in a quiet town in Kyushu (located in southwestern Japan) when she encounters a young man who tells her, "I'm looking for a door." What Suzume finds is a single weathered door standing upright in the midst of ruins as though it was shielded from whatever catastrophe struck. Seemingly drawn by its power, Suzume reaches for the knob... Doors begin to open one after another all across Japan, unleashing destruction upon any who are near. Suzume must close these portals to prevent further disaster.
Whenever a new film is released from Japan's current anime wunderkind Makoto Shinkai, it is truly an event, sparked by the global phenomenal success of YOUR NAME (HIFF 2016 Closing Night Film) and repeated again with WEATHERING WITH YOU (HIFF 2019 Closing Night Film). Aside from the elegant craftsmanship of his studio's animation, he is unmatched story-wise that strike a balance of very big ideas the weave the fantastical through an intimate and authentic coming-of-age lens.
Already a box-office smash hit in Japan, HIFF is honored to present the Hawai'i premiere of SUZUME before its international rollout.
Credits
Director(s):
Makoto Shinkai
Producer(s):
Genki Kawamura, Kôichirô Itô
Writer(s):
Makoto Shinkai
Cast:
Nanoka Hara, Hokuto Matsumura, Eri Fukatsu, Shota Sometani, Sairi Ito, Kotone Hanase
Cinematographer(s):