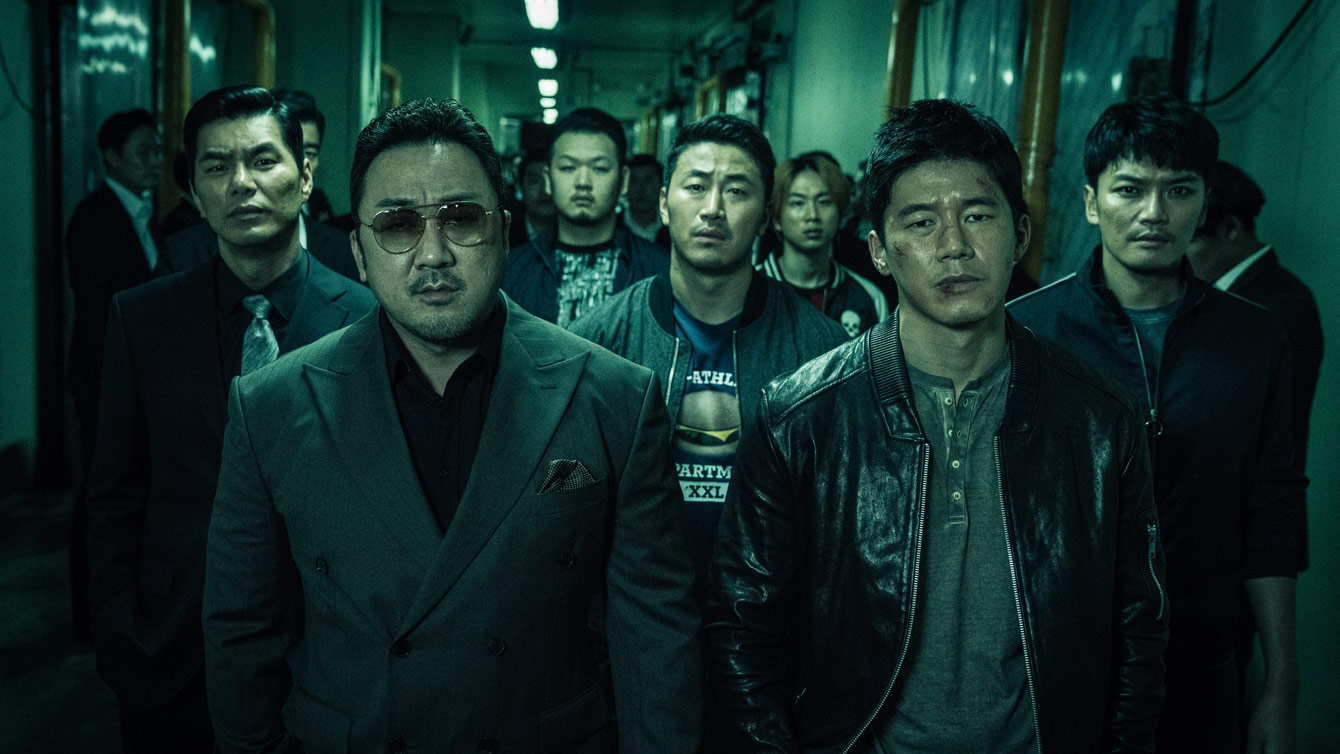 THE GANGSTER, THE COP, THE DEVIL
Fierce gang boss Jang Dong-su (Don Lee from TRAIN TO BUSAN, THE ETERNALS, THE ROUNDUP series) is violently attacked after a fender bender on a rainy night. After fighting back, he barely escapes. However, his reputation as a feared leader is damaged beyond repair. The only way to restore his image is to find his attacker and exact revenge. Jang teams up with Detective Jung Tae-seok (Kim Moo-yul) to find the assailant but soon discovers the attacker is a serial killer. With no support from the police department, Detective Jung is forced to use gang boss Jang''s resources to track down the killer. The two men must work together to find a man known as ''K.'' THE GANGSTER, THE COP, THE DEVIL world premiered at the 2019 Cannes Film Festival and would become a box office hit in its native South Korea, cementing Don Lee as an action tour-de-force before his meteoric rise with THE ROUNDUP film series and his first role as Gilgamesh in Marvel Studios'' THE ETERNALS. This film is slated for a Hollywood U.S. remake and will star Lee, reprising his role, with a major Hollywood director to be announced soon. This special presentation is part of HIFF43''s Tribute to Korean superstar Don Lee.
우연히 연쇄살인마의 표적이 되었다 살아난 조직 보스 장동수와
범인잡기에 혈안이 된 강력반 미친개 정태석. 타협할 수 없는 두 사람이 연쇄살인마 K를 잡기 위해 손잡는다. 표적은 하나, 룰도 하나! 먼저 잡는 놈이 갖는다!
Sponsored By:
Credits
Director(s):
Lee Won Tae
Producer(s):
Billy Acumen
Cast:
Don Lee, Kim Moo Yul, Kim Sung Kyu
Cinematographer(s):
Park Se Seung