We asked our HIFF staff to pick their favorite films from this year's festival program.  Here's our top films, that you need to check out before online access closes on November 28.  Watch these films now at watch.hiff.org and check out our official TOP FILMS list on LETTERBOXD at  https://letterboxd.com/hiff/list/hiff41s-top-films/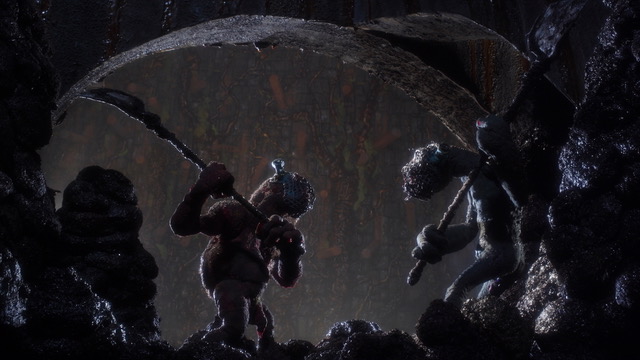 MAD GOD is a jaw-dropping animated journey into madness, birthed by FX titan Phil Tippett. Even if you are unfamiliar with his name, you know his work – He was instrumental in the designs used in THE EMPIRE STRIKES BACK and THE RETURN OF THE JEDI; he created the designs of Jabba the Hutt and the AT-ATs in the Hoth battle; he brought to life the JURASSIC PARK dinosaurs, the DRAGONSLAYER creatures, the bugs in STARSHIP TROOPERS, and the ED-209 robot sequences in ROBOCOP, just to name a few. MAD GOD was initially a lark project – a short film that he would fabricate in his garage in-between his big budget Hollywood gigs. Who knew that this outstanding stop-motion piece of cinematic insanity would take 30 years to make!
Defying description, MAD GOD opens with a steampunk explorer as it navigates a series of horror-filled worlds populated by deranged mad scientists, gruesome experiments, masturbatory dolls, and amorphous creatures made of flesh and machinery. An insane collage of styles, tones, inspirations, and unique ideas brought to life with meticulous detail, MAD GOD is a stream of consciousness manifesto swimming with Tippet's uncompromising psycho-analytical perspectives on humanity and its downfall. He has embraced them more in his advanced age, fortified by his decades long career working in Hollywood, which he wholeheartedly rejects.
Even if you are not on board with MAD GOD's eccentric storytelling, there's always something to admire. It is a beautifully deranged artistic achievement with an uncompromising vision. In the end, Tippett is the "mad god," a creator and destroyer of worlds with a limitless imagination and some of the best handmade animation you will ever see.
–  Synopsis by Anderson Le
"If you are into animation and horror, this film is for you. I see this more as an art piece as you explore a very morbid world that you can't help but keep watching." – Gianni

Long ago, Steve Rogers was a true American hero, a brave super soldier created by scientists to help the Allied Forces fight for freedom in World War II. But during a battle with the sinister Red Skull, he was lost, entombed in ice. Decades later, his body has been found and revived and Steve must again don the mantle of Captain America to help save the President of the United States, and the world, from his arch-nemesis once and for all.
Before there was the Marvel Cinematic Universe and its 25+ films occupying the center of all pop culture and ruining cinema (well, according to Martin Scorsese and Denis Villeneuve), cult director Albert Pyun took the reigns of Captain America during the Marvel cinematic dark ages, when the once maligned comics company was selling off their properties left and right, and for pennies to the dollar, just to keep their doors open.
Aside from Tim Burton's BATMAN and Richard Donner's SUPERMAN, comic book movies were a joke, relegated to low budget purgatory. Albert Pyun's CAPTAIN AMERICA is no different, especially since the resourceful director had to cut corners when money was running out further into his shoot. Is this CAPTAIN AMERICA better than the MCU's version two decades later? Well, no, but it did have fifty times the budget for starters.
What CAPTAIN AMERICA lacks in spectacle, Pyun's version makes up with old school charm and an imbued innocence before postmodernism, Frank Miller, and the godawful Snyderverse made our heroes into assholes.
– Synopsis by Anderson Le
"As someone who loves the current MCU, I had to watch the original. This cult classic is campy so you can't help but enjoy all that it offers." – Gianni

RIVER OF SMALL GODS is a modern myth set on the island of O'ahu about a Hawaiian woman who is hired by a mysterious sculptor to take sacred stones from a riverbed.
"A cinematic and powerful short that keeps you on the edge till the end" – Gianni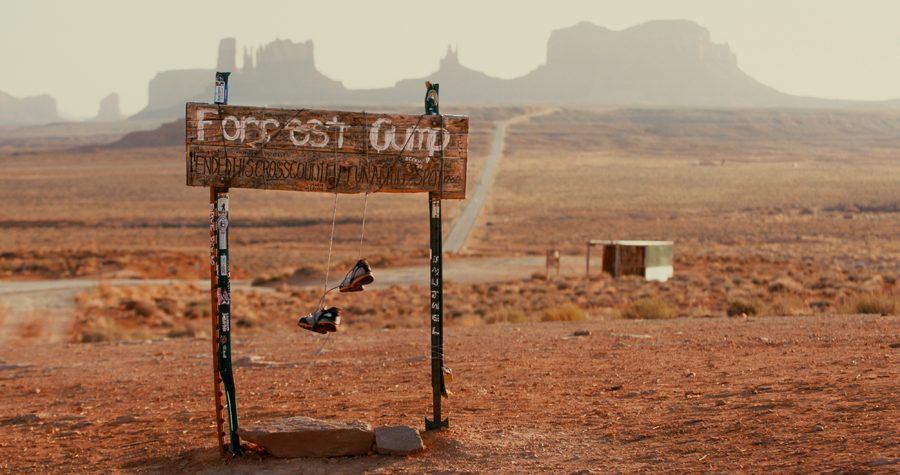 Following his acclaimed documentaries on PSYCHO (78/52), ALIEN (MEMORY: THE ORIGINS OF ALIEN) and THE EXORCIST (LEAP OF FAITH), Alexandre O. Philippe has become the go-to film essayist of iconic Hollywood cinematic benchmarks. In THE TAKING, he turns to Monument Valley for his latest inspiration.
The majestic vista of Monument Valley has long proved a fertile playground for countless filmmakers looking to capture a sense of grandeur in their work. But perhaps no one name is more synonymous with these sandstone buttes on the Arizona-Utah border than John Ford. Utilizing the filmmaker's celebrated westerns as a central theme, Philippe's fascinating documentary explores the ways in which cinema has transformed the location into an almost mythical landscape, imposing meaning on it and informing cultural perceptions in the process, while at the same time erasing Native American histories. As with all of Philippe's work, THE TAKING is a cinephile's dream, erudite yet accessible, and overflowing with passion and insight.
–  Synopsis by Anderson Le
WOODLANDS DARK AND DAYS BEWITCHED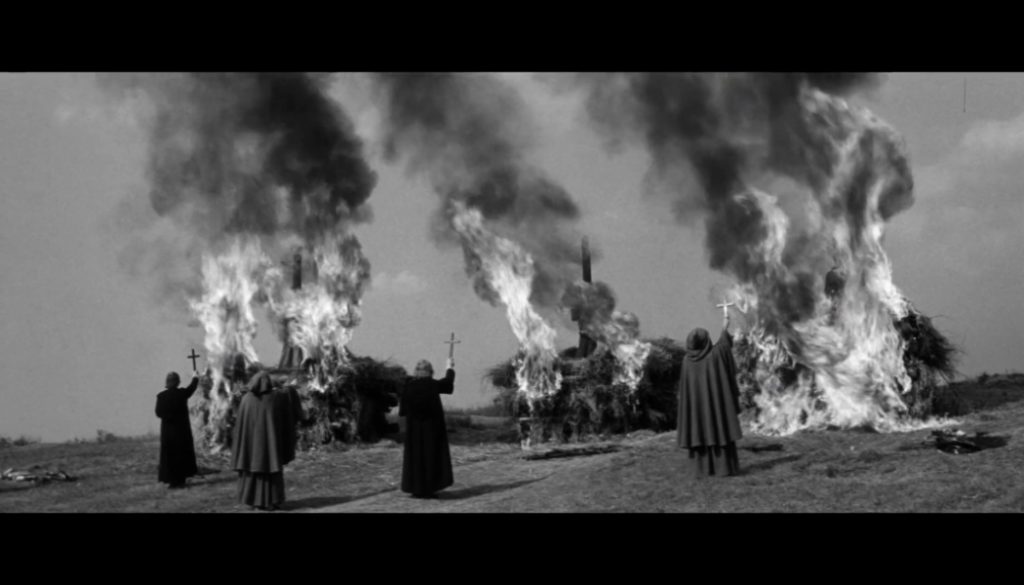 WOODLANDS DARK AND DAYS BEWITCHED is the first feature-length documentary on the history of folk horror, exploring the phenomenon from its beginnings in a trilogy of films – Michael Reeves' WITCHFINDER GENERAL (1968), Piers Haggard's BLOOD ON SATAN'S CLAW (1971) and Robin Hardy's THE WICKER MAN (1973) – through its proliferation on British television in the 1970s and its culturally specific manifestations in American, Asian, Australian and European horror, to the genre's revival over the last decade.
While exploring the key cinematic signposts of folk horror – touching on over 200 films, television plays and episodes as well as early inspirational literature – the film also examines the rise of paganism in the late 1960s, the prominence of the witch-figure in connection with second wave feminism, the ecological movement of the 1970s, the genre's emphasis on landscape and psychogeography, and American manifestations of folk horror from Mariners' tales and early colonial history to Southern Gothic and backwoods horror. Finally, the film navigates through the muddy politics of folk nostalgia. The term 'folk horror' is a loaded one, and WOODLANDS DARK AND DAYS BEWITCHED explores the many ways that we alternately celebrate, conceal and manipulate our own histories in an attempt to find spiritual resonance in our surroundings.
– Synopsis by Anderson Le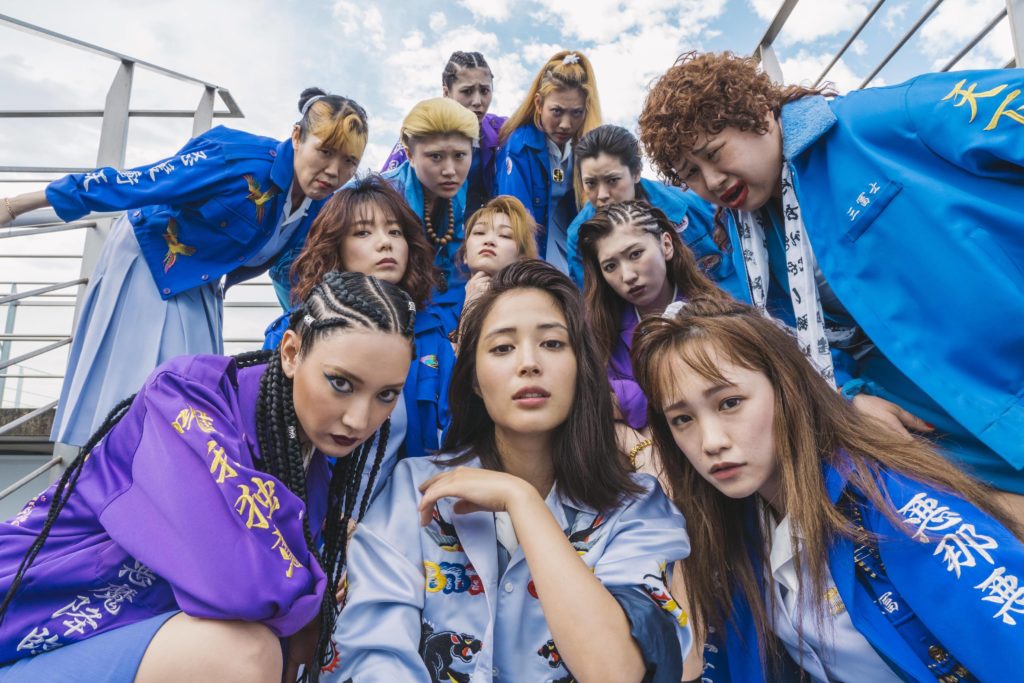 The 'battle royale' of Office Ladies is here! Naoko Tanaka (Nao) is an ordinary office lady, who witnesses the endless violence between the warring OL factions within her place of employment. Each faction is run by an office lady who has proven themself to be successful in both battle and the business field. While most employees work under a certain faction, Nao stands clear of the conflict and declares her neutrality as a normal office lady.
The factions are then blindsided by a newcomer, Ran Hojo, who quickly defeats everyone within the company. After extending her control over many factions throughout the city, Ran establishes herself as an up-and-coming top office lady. But soon she catches the eyes of the Tom Sun company, who kidnap Nao and holds her hostage. After a battle between Ran and the Tom Sun, Nao discovers new abilities that may allow her to secure the top office lady position for herself… One of the funniest, most entertaining, action packed films at HIFF41, not to be missed.
–  Synopsis by Kanani Sato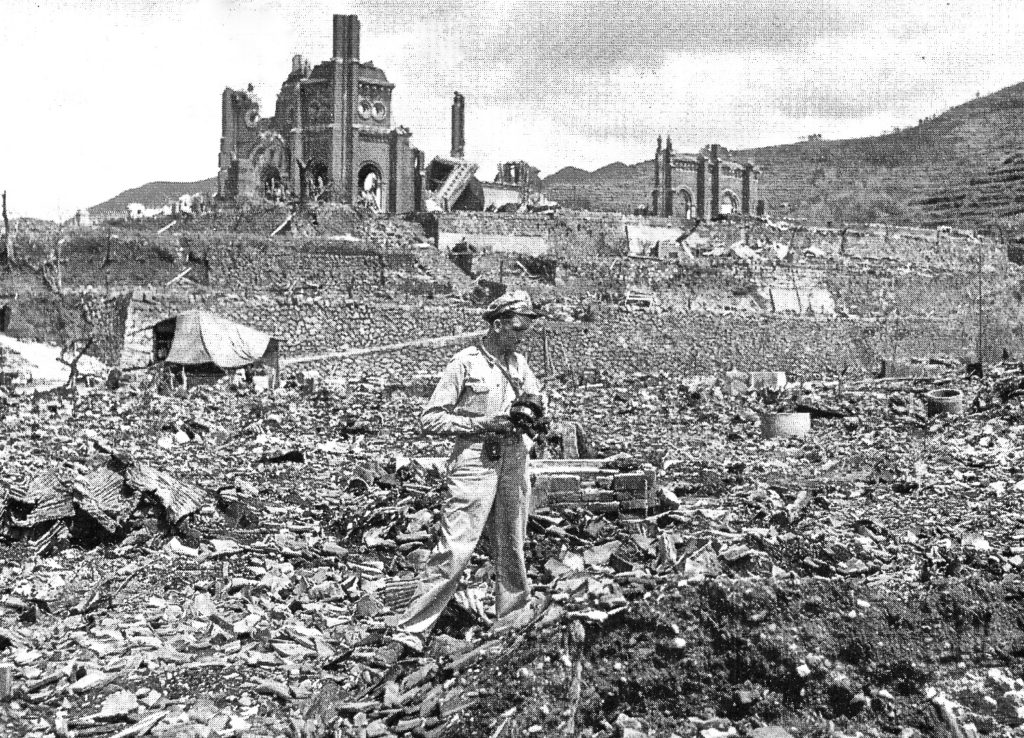 ATOMIC COVER-UP is the first documentary to explore the bombings of Hiroshima and Nagasaki in 1945 from the unique perspective, words, and startling images of the brave cameramen and directors who risked their lives filming in the irradiated aftermath. It reveals how this historic footage, created by a Japanese newsreel crew and then an elite U.S. Army team, was seized, classified top secret, and then buried by American officials for decades to hide the full human costs of the bombings as a costly nuclear arms race raged.
The film is based entirely on the first-hand accounts of key members of the film crews (from the man who shot an early Akira Kurosawa movie to a pioneering American TV director) and the first vivid 4K transfers of their footage–much of it appearing in an American documentary for the first time–as well as long-hidden official records which document the suppression. These rich, vital materials are carefully assembled for haunting effect and maximum relevance for today as nuclear dangers reach peak intensity and official "cover-ups" expand.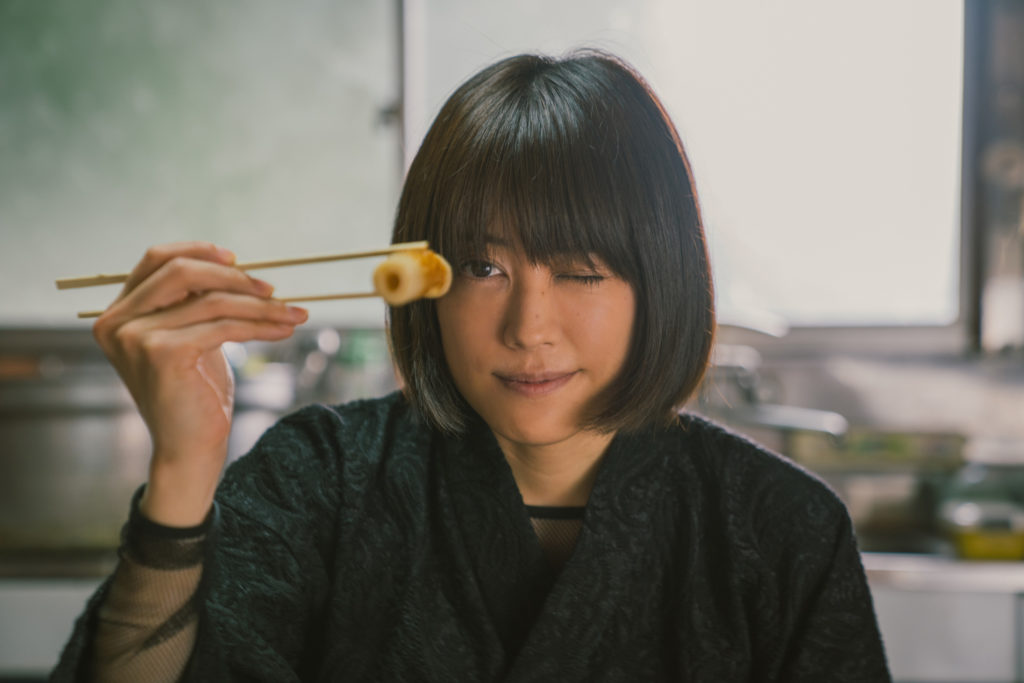 Miu (Saki Fukuda) works as a city servant who cares for her dying grandfather (Shohei Uno), a prominent opposer to the Immigrant Elimination Ordinance. A family friend named Koji (Arata Iura) commits suicide after admitting his role in concocting fraudulence to help push the act through. Miu takes it upon herself to make things right after her grandpa informs her that she is actually the last survivor in a long lineage … of ninjas. Miu begins as potentially the worst ninja in history, but her convictions against injustice propel through her initial clumsiness to restore justice within her community.
Directed by Yu Irie, NINJA GIRL goes beyond the stereotypes of ninja culture and cinema and offers a satirical take with strong, socially-relevant themes to current events in Japan. Shot in a rare 4:3 aspect ratio with minimal camera movements and static shots, NINJA GIRL prioritizes substance over spectacle and slowly builds to a satisfying conclusion with an overall tone that focuses more on its character-driven story and off-beat humor.
– Synopsis by Lee Ngo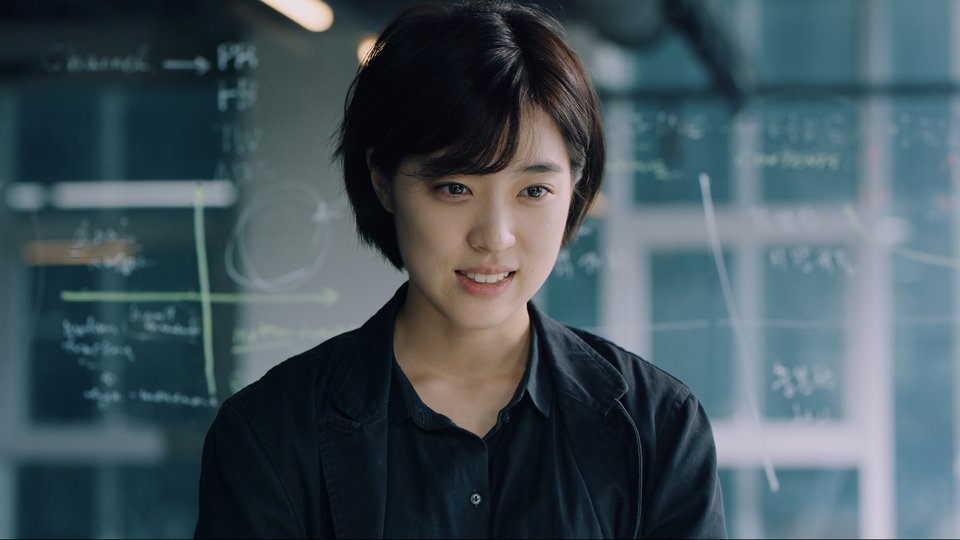 Any sudden life change is enough to scare the strongest of people. In TEN MONTHS, Namkoong Sun's debut film, an unexpected pregnancy is viewed with humor and heart through the lens of a strong, young woman with dreams of her own.
Mirae is a twenty-something game engineer. She has big plans and gets excited about the idea of positively changing lives with her work. Yet just as she feels finally self-assured in her job, and her life plans seem set, Mirae's world is turned upside-down by a sudden turn of events. After Mirae awakens to a nauseated stomach, believing it to be a hangover, she learns to her shock that she is pregnant. Fearful of her future, Mirae reassesses her options and her life through a ten-month long journey.
Soon Mirae's life slowly begins to unravel as she tries to meet expectations from her boyfriend, job, and family. She is just not quite ready to spring into her new world. Namkoong Sun's TEN MONTHS is a light-hearted portrait of youth, motherhood, and life's unexpected twists and turns.
– Synopsis by Kanani Lyons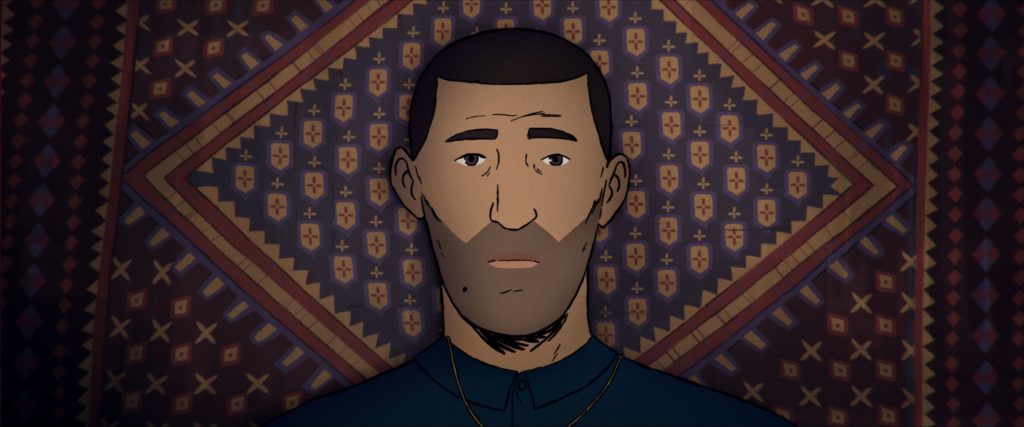 One of the most riveting and captivating films of the year, with breathtaking animation, FLEE recounts the true story of Afghan refugee Amin Nawabi. Living in Denmark, on the cusp of marriage, Amin reveals a secret that he has kept for 20 years. For the first time in his life Amin shares the story of his daring escape from Afghanistan as a child refugee in the 1990s.
Told through animation as Amin shares his story with his longtime friend director Jonas Poher Rasmussen, the film follows his extraordinary and harrowing journey across borders and languages as he seeks out refuge in Europe. Utterly engrossing, with its ingenious blend of narration, animation and archival footage, FLEE is at once a survival thriller and a coming of age drama. While this film conveys some of the universal experiences of refugees from across the globe, as a new wave of Afghan refugees flee their homes, FLEE is more poignant and urgent than ever.
– Synopsis by Anna Page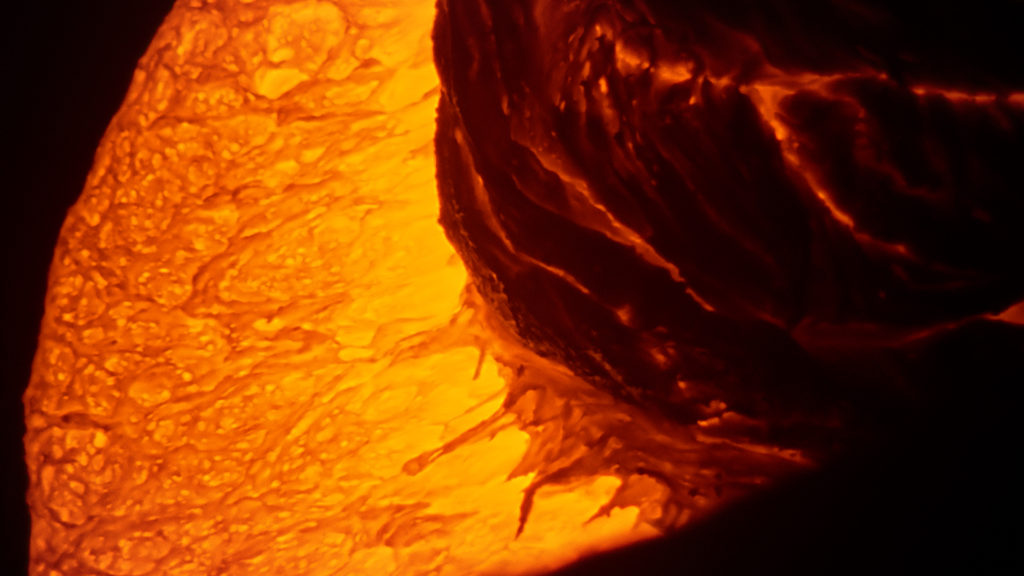 Hawai'i's swirling, roiling flow of volcanic lava provides the anchor for this energetic, visually and sonically bold cinematic essay by experimental filmmaker Fern Silva. Filled with astounding telescopic imagery and engaging digressions into philosophically related phenomena, ROCK BOTTOM RISER breaks temporal and generic boundaries, touching upon everything from astronomy to geology to ethnography, from the origins of the universe to colonialism's remapping of our planet (Kū Kiaʻi Mauna is a touchstone).
Less palimpsest and more like an ultimate cinematic mixtape, Silva crafts a tight and efficient essay documentary that can be majestic (sound bites by Nainoa Thompson are interspersed with Hokulea navigation maps), to the absurd (a New Age teacher discusses the philosophical merits of Simon & Garfunkel's "I Am A Rock" to a couple of vaping tokers making impressive smoke rings as they hotbox in their car). Silva erupts all notions of what one might expect from "nature documentary" filmmaking, and shows viewers familiar worlds made alien. It is a psychedelic ode to Hawai'i and its people, the kanaka maoli.
– Synopsis by Anderson Le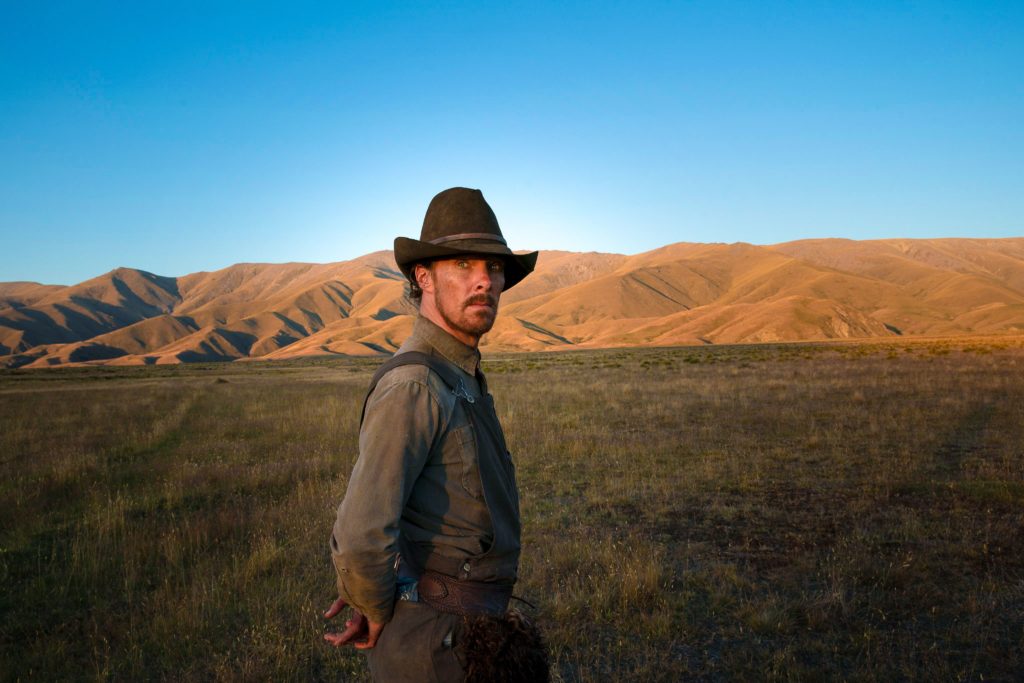 Set in Montana in the 1920s, Jane Campion's hotly anticipated new film is an enthralling revisionist western awash in sublime expanses and nuance, capturing a landscape and a people driven by the fantasy and folly of western expansion. Adapted from Thomas Savage's cult novel of the same name, THE POWER OF THE DOG tells the story of successful rancher brothers George (Jesse Plemons) and Phil Burbank, whose relationship sours when the more mild-mannered George marries local widow Rose (Kirsten Dunst).
Rose and her son Peter (Kodi Smit- McPhee) arrive at the Burbank ranch – seemingly wholesome and naïve – and attempt to fit into the family's complex dynamic of new money, but are continually stymied by an unspoken brotherly bond. Phil's past as a classics scholar at Yale is barely discernible as he sports a tough and dirty exterior, while frequently referring to the antics of his mentor Bronco Bill. Cumberbatch shines in this ferocious performance as a cowboy to the core, whose hurtful, macho quips toward Peter and his mother hint at a simmering menace and a capacity for erratic cruelty and violence; a kind of camouflage that only serves to repress deep-seated trauma and latent desire.
Proving once again that she is one of today's greatest filmmakers, Campion delivers a fascinating study of masculinity and internal torment, subverting the codes of the western – and of the male gaze – in a universe that is always shifting in tone, rendered with stunning cinematography by Ari Wegner, a disorienting score by Jonny Greenwood, and a terrific ensemble cast.
– Synopsis by Diana Sanchez (Toronto International Film Festival)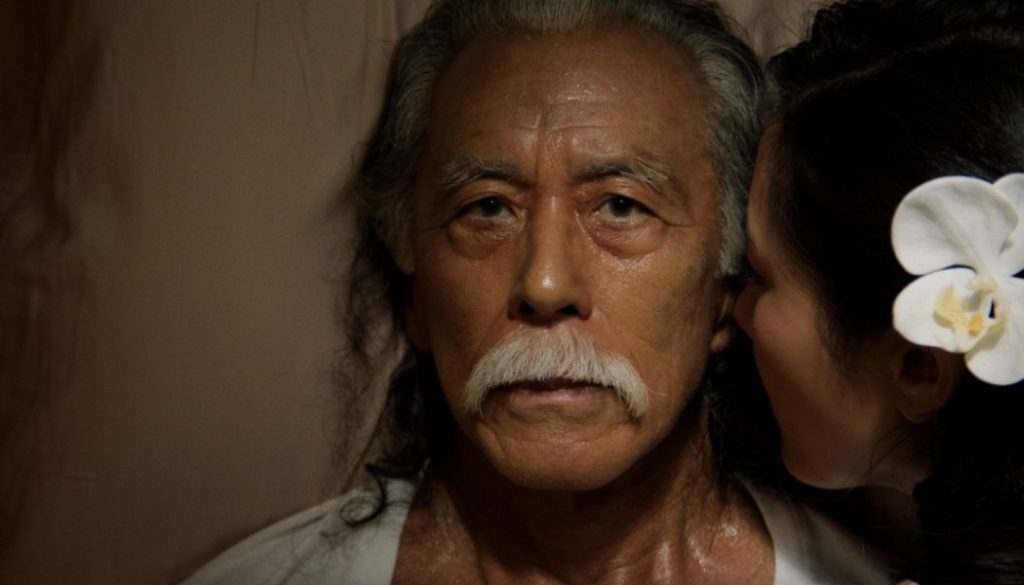 Ghosts become flesh and blood, and the living learn to die in I WAS A SIMPLE MAN, the long-awaited sophomore feature from Christopher Makoto Yogi (AUGUST AT AKIKO'S, HIFF 2018). Masao (Steve Iwamoto) is an aging man with few companions other than his dog, and their life on Oahu's North Shore initially seems tranquil and undisturbed. But when he receives news from his doctors that he's not long for this world, his life's regrets and the sources of his isolation begin to surface, like a slowly rising tide.
Previously distant sons and daughters trickle into Masao's home as he becomes bed-ridden, navigating his end-of-life needs as well as their own conflicted feelings about caring for a man who was absent from their lives. Most mysteriously, Masao's late wife, Grace (Constance Wu), appears to him, triggering flashbacks to the storied past Masao must learn to confront. I WAS A SIMPLE MAN is a languorous and haunting character study that intertwines personal and historical traumas across the sweep of Hawai'i's long 20th century. What does it take to come face-to-face with the past, and to reckon with it?
– Synopsis by Emerson Goo