HIFF x ACM Accelerator Program
The HIFF x ACM Accelerator program will have a targeted focus on students attending college in Hawai'i within the entirety of the Academy of Creative Media (ACM) System through the University of Hawai'i's 10 campuses.
HIFF x ACM Cinema & Media Mentor Connection
Live discussions and Q&As with professionals from the international filmmaking community who can offer industry insight, expertise, and encouragement to students. The sessions will take place in-person at a minimum of five ACM supported Campuses. Live streaming for other ACM students will be offered whenever technically possible during each guest speaker session. Read more about HIFF's Online Creators and Critics Immersive program from 2022. 
Free Student HIFF43 Film Festival Passes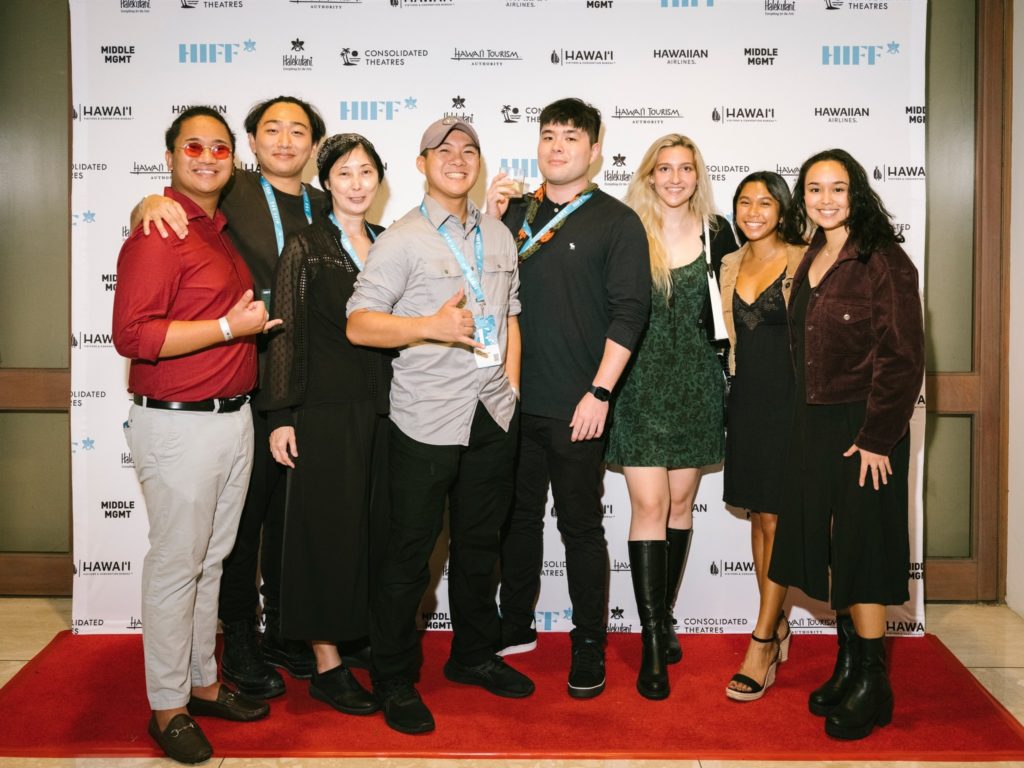 All college students currently studying in the Academy of Creative Media system are qualified and welcome to sign up for a HIFF ACM Student Pass. The pass includes the following during the 43rd Hawai'i International Film Festival presented by Halekulani (October 12 to 22, 2023):
5 free admissions to day-of screenings 
Invitation to HIFFxACM Gather virtual networking events 
Invitation to all HIFF Industry Panels 
Bonus: Free HIFF industry Membership for the year!
Free Public Screening at UH WEST O'AHU ACM
HIFF will curate a free, public screening of a film program to be exhibited at the University of Hawai'i West O'ahu campus—this can be held at the outdoor cinema location or in the Dolby Atmos theater location. The event will be free to attend via an RSVP ticketing system. HIFF will offer tickets first to ACM students and then open up the remaining free tickets to the general public. Stay tuned for programming details in the coming months. 
HIFF x ACM Metaverse for students
Through the customized platform Gather, HIFF will host networking/pau hana online events for students across the ACM system. HIFF's Gather Metaverse features an online town that resembles an 8-bit video game map allowing participants to control a 2D avatar that can converse with video and audio as you approach others' avatars.  HIFF will invite HIFF43 filmmakers to the events, providing a unique opportunity for students to meet and network industry experts and their peers virtually.
'ULU'ULU Screening and Panel at UH West O'ahu
HIFF will present a free public screening and panel during the HIFF43 Fall Festival, in partnership with 'Ulu'Ulu: The Henry Ku'ualoha Giugni Moving Image Archive. These engaging and interactive discussions/screenings combine archival footage with the most contemporary issues that Hawai'i is navigating in social, economic, and film industry spaces. These events have previously taken place at the HIFF theaters, however in partnership with UH ACM, HIFF will present this series at the UH West Oahu campus and offer first seating to UH ACM students.