SHIN ULTRAMAN was an official selection of the 42nd Hawai'i International Film Festival presented by Halekulani
HIFF ONLINE CREATIVES & CRITICS IMMERSIVE (HOCCI) mentee Devin Hung reviews SHIN ULTRAMAN, the latest reboot from the minds of Hideako Anno (EVANGELION) and Shinji Higuchi (ATTACK ON TITAN). Devin prefaces his review that he had never seen an episode of the classic tokusatsu TV series, so he went in blind. As indicated in the title of this blog post, he had a blast and wishes there are more films like this in American media. It has also just been announced that SHIN ULTRAMAN will get a 2-night theatrical release in U.S. theaters on January 11th and 12th. For more info, read Tsubaraya Productions official announcement.
You can view Devin's SHIN ULTRAMAN video essay below: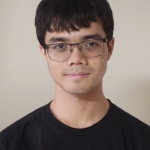 Devin Hung is a creative media major at the University of Hawai'i at Mānoa. He writes movie reviews on his Letterboxd account and wrote for his high school newspaper while attending Moanalua High School. When he isn't doing homework, Devin spends his time watching movies and anime, writing reviews and short stories, and updating his Oscar predictions. He hopes to one day start a YouTube channel and write a series of novels.

The mission of the HIFF ONLINE CREATIVES & CRITICS IMMERSIVE (HOCCI) program is to encourage film criticism in Hawai'i by using the influencer branding strategies to spark career opportunities in the State and not be hampered by oceans, state borders and distance, because geography is no longer a barrier. Ten mentees participated in this program, giving them press industry access to HIFF42. In addition, the cohort attended mentoring sessions by working critics in the online film journalism community in unique silos: Writing, Podcasting, Video Essays and Vlogging.
Mahalo to DBEDT Creative Industries and Creative Lab Hawaii for their support.