Bully Kotter, also known as 'Uncle Bully,' teaches children how to surf at a camp in Lahaina, Maui.
He is the subject of the Hawai'i International Film Festival's co-opening film, UNCLE BULLY'S SURF SKOOL, a documentary by Maui-based filmmakers Leah Warshawski and Todd Soliday which began shooting during the pandemic.
One of the kids Bully has been teaching, Violet, was once quiet and introverted, he mentions in the film. She asserts herself, picking out a wave.
The documentary takes viewers on a journey with Uncle Bully as he guides kids in the water, securely holding their surfboards alongside them as a wave approaches, coaching and encouraging them before finally letting go. The kids pop up on their boards, standing up on their own as they ride out a wave.
Some might call it a glimpse of what Kotter does for his community of Lahaina.
Uncle Bully also spends time teaching children how to read. He noticed homeless kids living near his surf camp and began inviting them to join. He subsequently discovered that one of them, a 9 year-old child, was illiterate. Kotter is a mentor, an instructor, and a parental figure.
One may get the feeling that Uncle Bully has become the mentor and parental figure he wished he had had growing up, knowing firsthand how easy it is to get caught up in self-destruction in the streets.
"I partied a lot, I got into drinking and harder illicit drugs too, there wasn't a lot of guidance," he says in the film. He had a lot of freedom and a lack of parental supervision, which "put me down some darker paths that I'm not very proud of, but they were all learning lessons." 
In the aftermath of the Maui wildfires in August, communities were tragically devastated. Footage in the film depicts a Lahaina that no longer stands; additional footage taken after the disaster shows the historic town left in a burnt rubble, Kotter's home among the many lost. Many displaced families are still currently in temporary housing.
The film briefly touches upon the longstanding issues plaguing Maui and statewide: an economic dependence on tourism, a wide economic inequality, and rampant homelessness.
In a post-screening question-and-answer session, Kotter shared that thousands of children on Maui were still missing and had not returned to school. Two of the kids featured in the film had gone into foster care, and another was believed to have gone into drug use.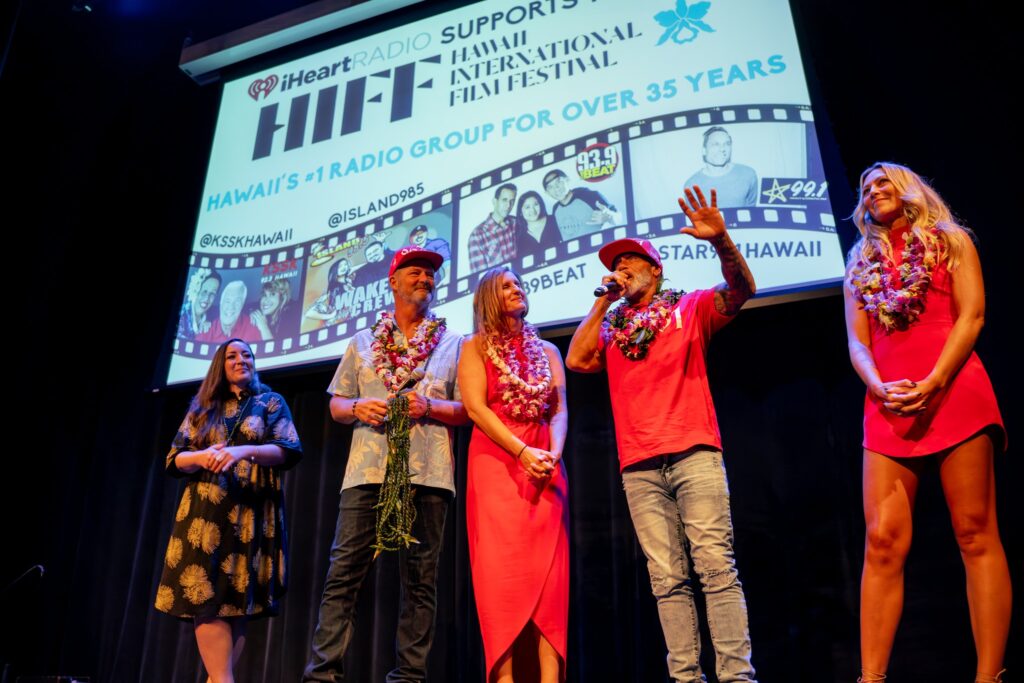 Though Uncle Bully is the heartbeat of the story, the documentary delivers a message that extends far beyond its onscreen narrative. 
It is an incredible message of hope and community; of a deep kindness and generosity. The aftermath of the wildfires brought an outpouring of support from the community, a testament to its resilience.
The surf camp has resumed operations since the disaster. 
In the post-screening discussion, Kotter and Warshawski shared the call to action they hoped viewers would take away from the film. "We would love to use this film to inspire audiences. Be a mentor in your own community," said Warshawski.
Kotter emphasized the message: "Every single person has an opportunity to make difference, even if it's just for one person."
For more information on how to support the film, go to inflatablefilm.com.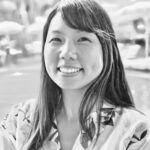 Melissa Kim is a writer, journalist, and media consultant. Her work has highlighted independent films, Korean talent, and Asian American artists at SXSW, Sundance, Tribeca, and the Hawai'i International Film Festival. Her articles have been published in NBC News, Character Media, Koreanfilm.org, and Mochi Magazine. She also co-produces Kdrama Reports, a podcast covering Korean content. Melissa's experience in the media industry has led her to many different roles, from organizing open call auditions and directing a short film to working in international television distribution and assisting at MIPCOM. Melissa was also part of the Start-Up Writers Team for "Two Scoops Funny," a show featuring original comedy sketches at last year's Hawaii Comedy Festival. Melissa has an M.A. in Asian Studies; her graduate research has examined South Korea's independent film movement and the impact of Korean television dramas on the American distribution market.
The HIFF ONLINE CREATIVES & CRITICS IMMERSIVE (HOCCI) program supports sustainable film criticism in Hawai'i through mentorship and paid career opportunities. The mission of HOCCI is to broaden diversity in film criticism across the Pacific region and use influencer branding strategies to spark career opportunities in Hawai'i, not be hampered by oceans, state borders and distance, because geography is no longer a barrier. The 2023 HOCCI is supported by Critical Minded, a grant-making and learning initiative that supports cultural critics of color in the United States.