By popular demand, HIFF has added a 3rd screening of HAPPY SANDWICH directed by Tsukasa Kishimoto. The newly added screening is scheduled for Sunday, October 22, 8:00pm at Consolidated Kahala Theaters. Tickets will go quickly, so book them now!
HAPPY SANDWICH
2023, Japan, 94 minutes
Director: Tsukasa Kishimoto
Producers: Masashi Otomo, Maria Otomo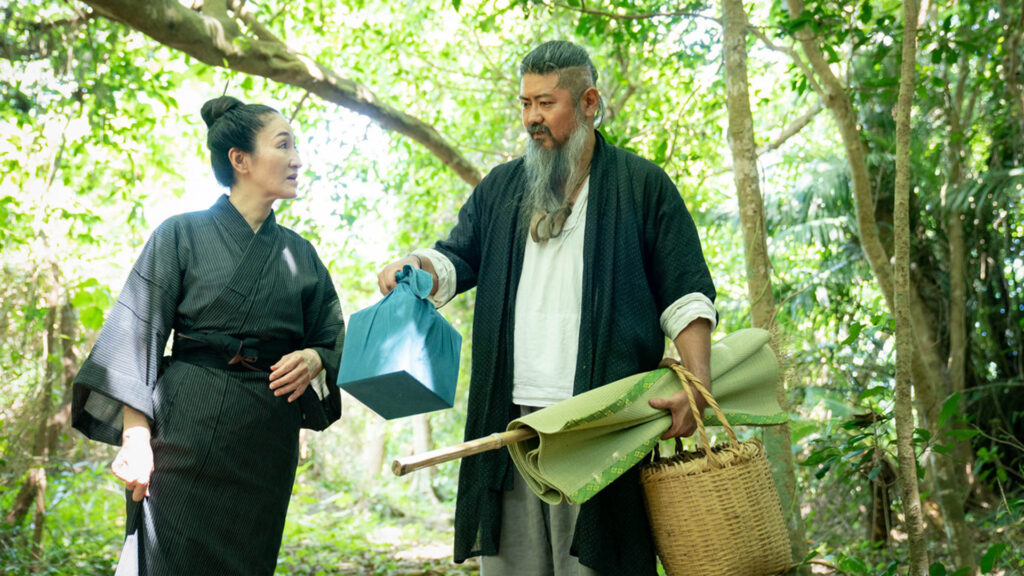 Set in the northern part of Okinawa, known as Yanbaru, Manna (a cross between Jerry Garcia, Ai Wei Wei and Anthony Bourdain), the chef of a BBQ restaurant is given the task of creating a special sandwich as an offering to the gods. To fulfill the request of the priest, he travels around the island and meets with several people involved in all aspects of food–including other chefs, farmers, fishermen, and food critics–seeking their advice and knowledge in formulating the perfect sandwich to create as an offering. As he hits various pit-stops with his trusty old jeep, Manna begins to understand the ideas and lifestyles evolving around sustainable agriculture and the sense of community. A hybrid film that blends documentary and fiction, HAPPY SANDWICH is an uplifting foodie road movie, representing the wonders of Okinawa culture.
Final Oahu screenings this Sunday, October 22:
12:00pm – Consolidated Kahala (Auditorium #1) – Rush/Standby Line only
8:00pm – Consolidated Kahala (Auditorium #1) – Order Tickets Here