October 31, 1977. Johnny Carson"s rival Jack Delroy hosts a syndicated talk show 'Night Owls' that has long been a trusted companion to insomniacs around the country. A year after the tragic death of Jack's wife, ratings have plummeted. Desperate to turn his fortunes around, Jack plans a Halloween special like no other, unaware he is about to unleash evil into the living rooms of America. Writer-director duo Colin Cairnes and Cameron Cairnes craft a narrative that unfolds nearly in real time, as the taping of 'Night Owls" unexpectedly transforms from amusing to bizarre to deliciously sinister. In his first lead role, David Dastmalchian (THE SUICIDE SQUAD) brings a magnetic charisma as well as layers of gravitas to the role of Jack.  At its core LATE NIGHT WITH THE DEVIL is a tale about the inextricable links between fame and cult of personality, modern technology and the supernatural… with plenty of insidious thrills along the way. It's "what if" fulfillment of countless TV programs in the late '70s and '80s that rode Satanic Panic hysteria. Remember that so-called exorcism caught-on-tape episode of 20/20?
Horror fans! Don't sleep on LATE NIGHT WITH THE DEVIL! With Halloween right around the corner, this is a great film to watch on the big screen. I first saw it at its world premiere at SXSW and was blown away by David Dastmalchian's performance as he captures the cadence of Tom Snyder with a '70s talk show milieu that is authentic and lends a sense of dread as shit slowly hits the fan on live-TV.
It is screening this weekend during HIFF43's closing weekend, Saturday, October 21, and Sunday, October 22, 9:00pm at Consolidated Kahala Theaters. Tickets available online. It's great horror viewing to set you in the mood for Halloween!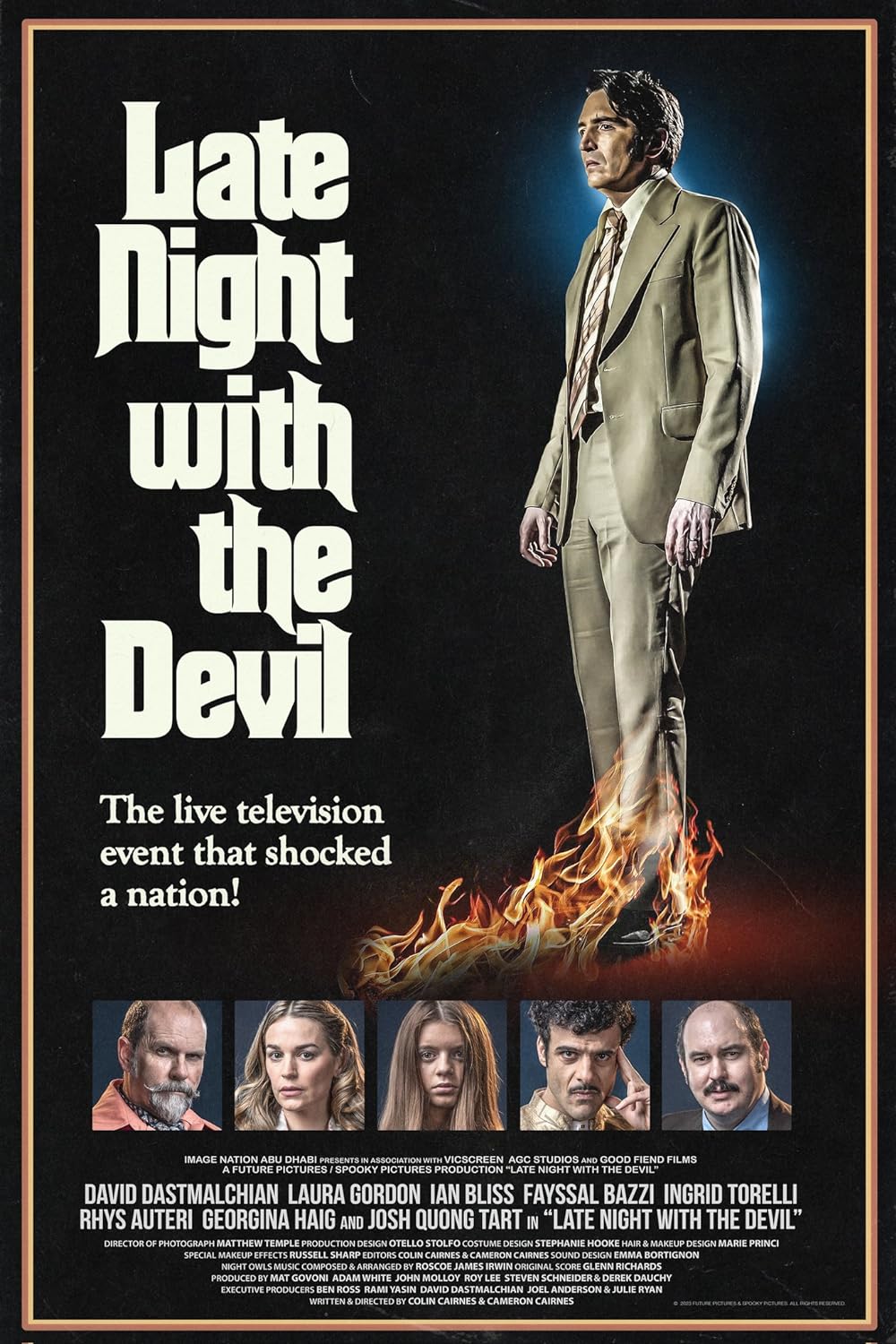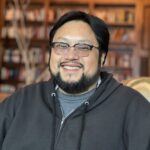 Anderson Le is the Artistic Director of the Hawai'i International Film Festival. Based in Los Angeles and Honolulu, Anderson diligently works in the global promotion of independent and world cinema through over two decades of film festival programming. He has programmed for other festivals ranging from the Los Angeles Asian Pacific Film Festival, Far East Film Festival in Udine, Italy, and Singapore International Film Festival. He was a program consultant for Comcast (2015-2019), working in providing monthly content for Xfinity on Demand. In his many travels, he has a knack to find karaoke and live his electric '80s dreams belting songs (badly) into the night…