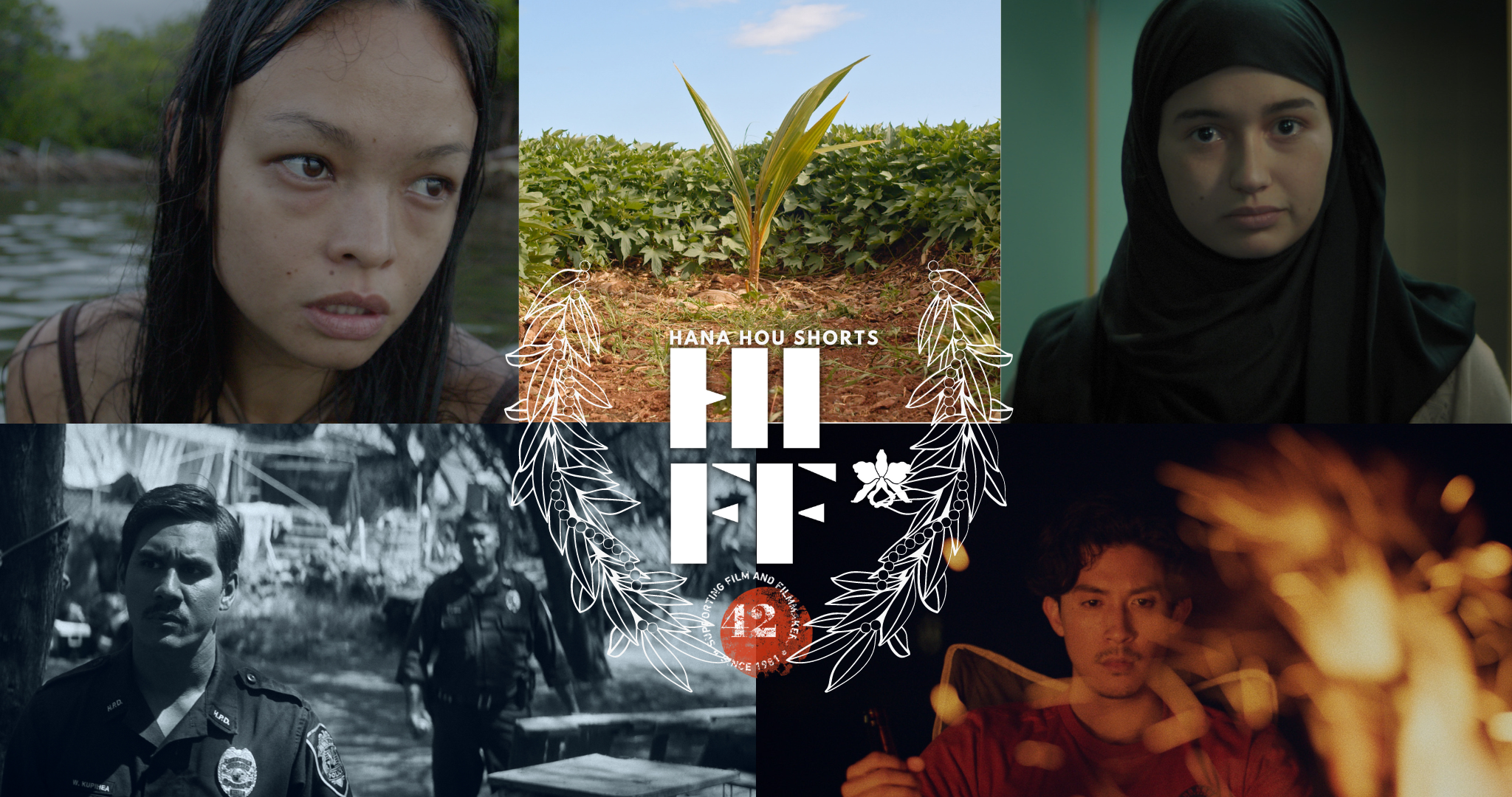 HANA HOU – HIFF42 AWARD WINNING SHORTS
HIFF is an Academy AwardsⓇ qualifying festival for Short Film with our MADE IN HAWAI'I Short and BEST SHORT grand prize winners eligible for this special consideration. THE RED SUITCASE won the Best Short Film Award and is currently in the final list of nominees vying for the Best Short Film category at this year's Oscars. This special Hana Hou shorts program will also include all of our award winning shorts, including Audience Award and other categories.
E MĀLAMA PONO, WILLY BOY (HIFF42 Audience Award)
Hawai'i | 2022 | 18 min
Director: Scott Kekama Amona
When a Native Hawaiian Police Officer is called in on his day off to evict the protesting Native Hawaiian residents of a homeless settlement deemed "illegal" by the State of Hawaii, he is forced to choose between supporting his family, upholding the law, and doing what is morally right . . . or PONO.
INHERITANCE (HIFF42 Made in Hawai'i Short Award)
Hawai'i | 2022 | 18 min
Director: Erin Lau
A struggling nature photographer is forced to confront the pain his family has carried for generations.
KUMU NIU (HIFF42 Deep Blue Environmental Shorts Award)
USA | 2022 | 15 min
Director: Alex Cantatore
The island of O'ahu is covered with coconut palms, but for fear of liability the vast majority of these sacred trees have been stripped of coconuts. The grassroots movement, Niu Now, is on a mission to restore the "niu," or coconut, as a fundamental food crop in Hawai'i and to spread the Indigenous wisdom of "aloha 'āina:" loving land and serving people.
PO'ELE WAI (HIFF42 Made in Hawai'i Short Special Mention)
Hawai'i | 2022 | 19M
Director: Tiare Ribeaux
A weaver navigates between survival and her connection to the 'āina (land) while a mysterious rash grows on her body. While working as a house cleaner, she becomes entranced by a mysterious painting inspired by a Hawaiian creation story. As her rash worsens, she experiences a transformation when she realizes her drinking water has been poisoned by fuel leaking into the island's watersheds.
THE RED SUITCASE (HIFF42 Best Short Film)
Luxembourg | 2022 | 18 min
Director: Cyrus Neshvad
A veiled Iranian teenager is terrified to leave the Luxembourg airport.\
*Filmmakers in Attendance for Q&A
Presented as Part Of E MĀLAMA PONO, WILLY BOY
Sponsors: