HIFF'S YOUTH EDUCATION SCREENINGS

As the vanguard forum of international cinematic achievement in the Asia-Pacific region, HIFF endeavors to recognize new and emerging talent, promote career development and original collaborations through innovative education programs, and facilitate dynamic cultural exchange through the cinema arts.
HIFF offers free youth education screenings of outstanding films that are rarely available in Hawai'i to schools providing a resource of filmmaking and storytelling to the local community. This program is open to classes grades 6 to 12 in Hawai'i. Teachers may sign their class up for more than one screening. We encourage teachers to incorporate these films into their classes, and whenever possible, HIFF invites the film's director to participate in a post-screening discussion with students. 
Below are films that were screened at HIFF41 during the fall festival of 2021. For any questions, please email Education Coordinator, 
Jen May Pastores 
Feature Documentary | New Zealand | 82 min
North American Premiere | Director: Nia Phipps
While Greta Thunberg has led the movement for environmental reform, many teenagers around the world also rally in favor of her sentiments. In HIDE TIDE, DON'T HIDE, five New Zealand teens join the global movement to end the climate crisis. But after a young indigenous activist highlights the movements' lack of diversity, especially since the climate crisis disproportionately affects indigenous communities, the group must confront its own prejudices and inequality in their activism.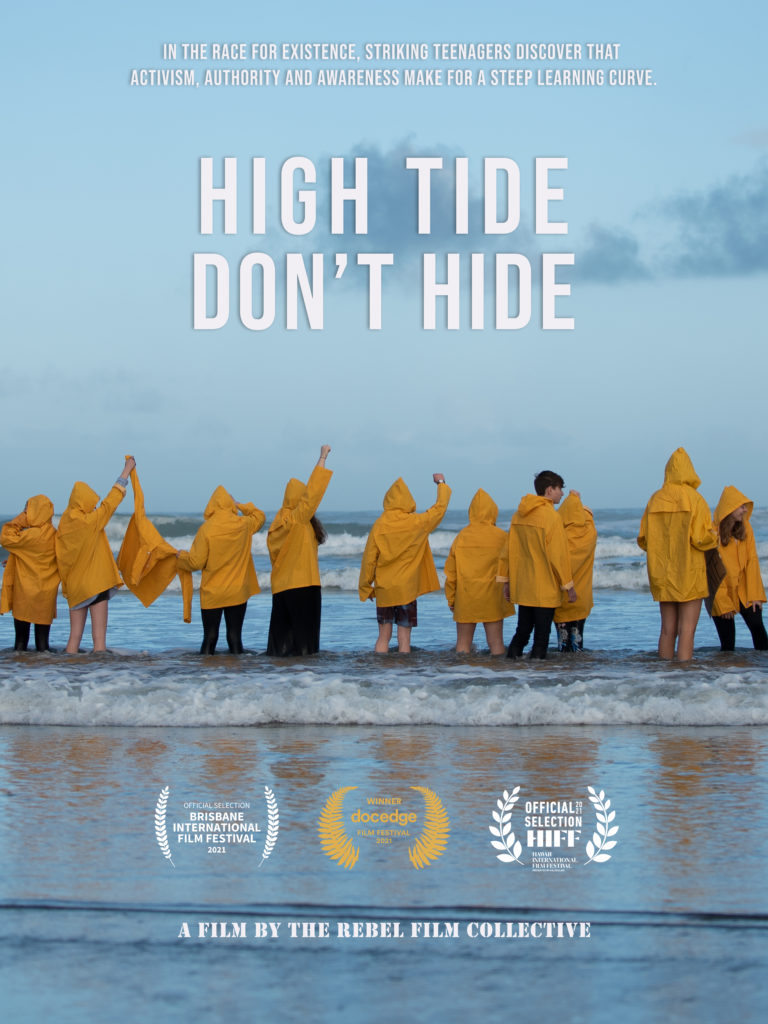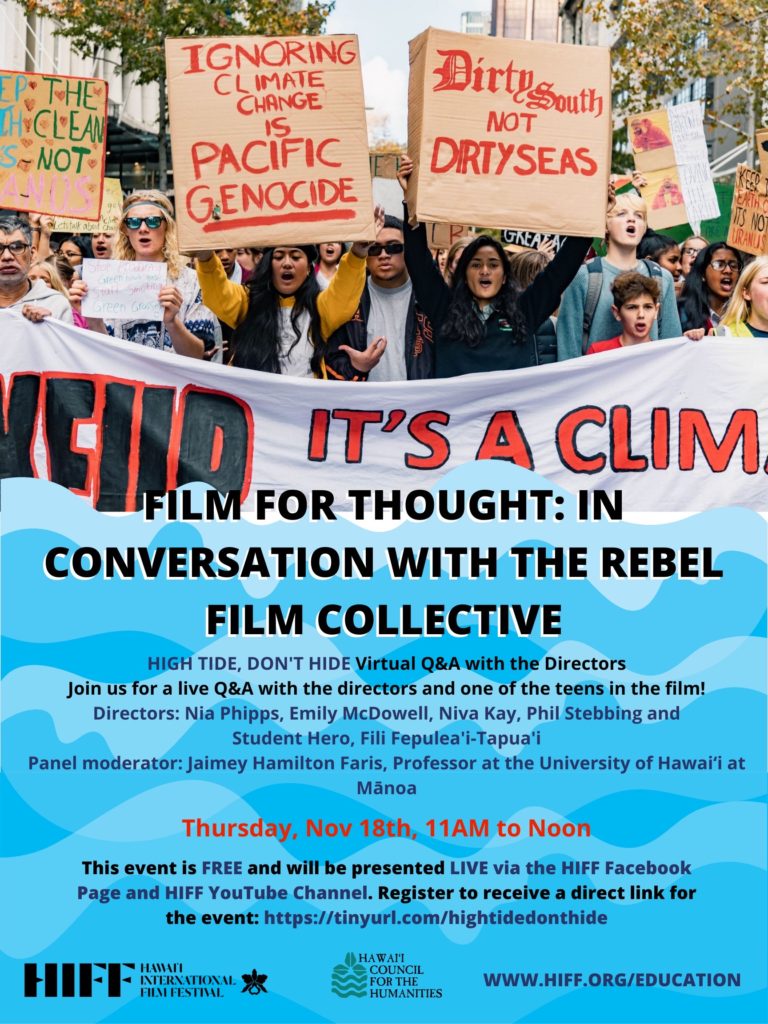 MARVELOUS AND THE BLACK HOLE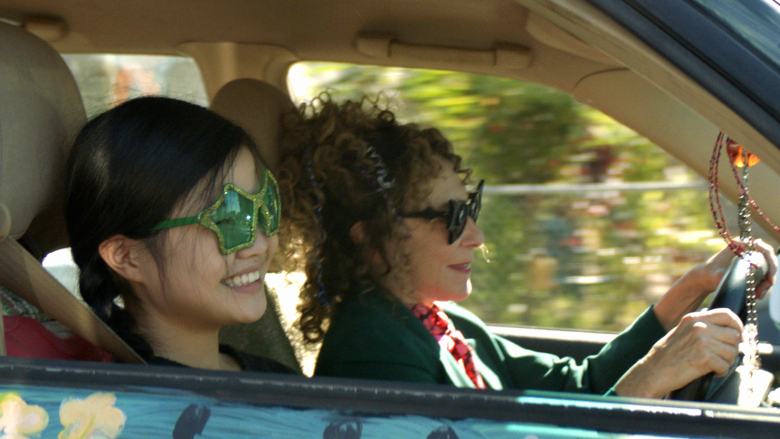 Feature Narrative | United States | 2020 | 81 min
Hawai'i Premiere | Director: Kate Tsang
Sammy (newcomer Miya Cech in a heartfelt performance) is struggling to cope with the loss of her mother and gets constantly called into the principal's office, much to the chagrin of her also struggling father (Leonardo Nam). Fed up with her wild behavior, he enrolls her in a summer course—if she fails, she'll be sent to a boot camp for juvenile delinquents. After storming out of her first class, Sammy meets Margot, a surly magician, played by Rhea Perlman (TV's "Cheers"). Margot forces Sammy to be her assistant for a performance, and although Sammy seems uninterested, she seeks Margot out after the show and asks to become Margot's pupil. Margot agrees, and as their unlikely friendship grows, we learn that she and Sammy understand each other more than they expected. Director Kate Tsang, in her directorial feature debut, delivers a wry yet touching coming-of-age story punctuated by moments of whimsy and magic, as this unlikely odd couple learn from one another, navigating grief, trauma, and finding hope in the darkest moments.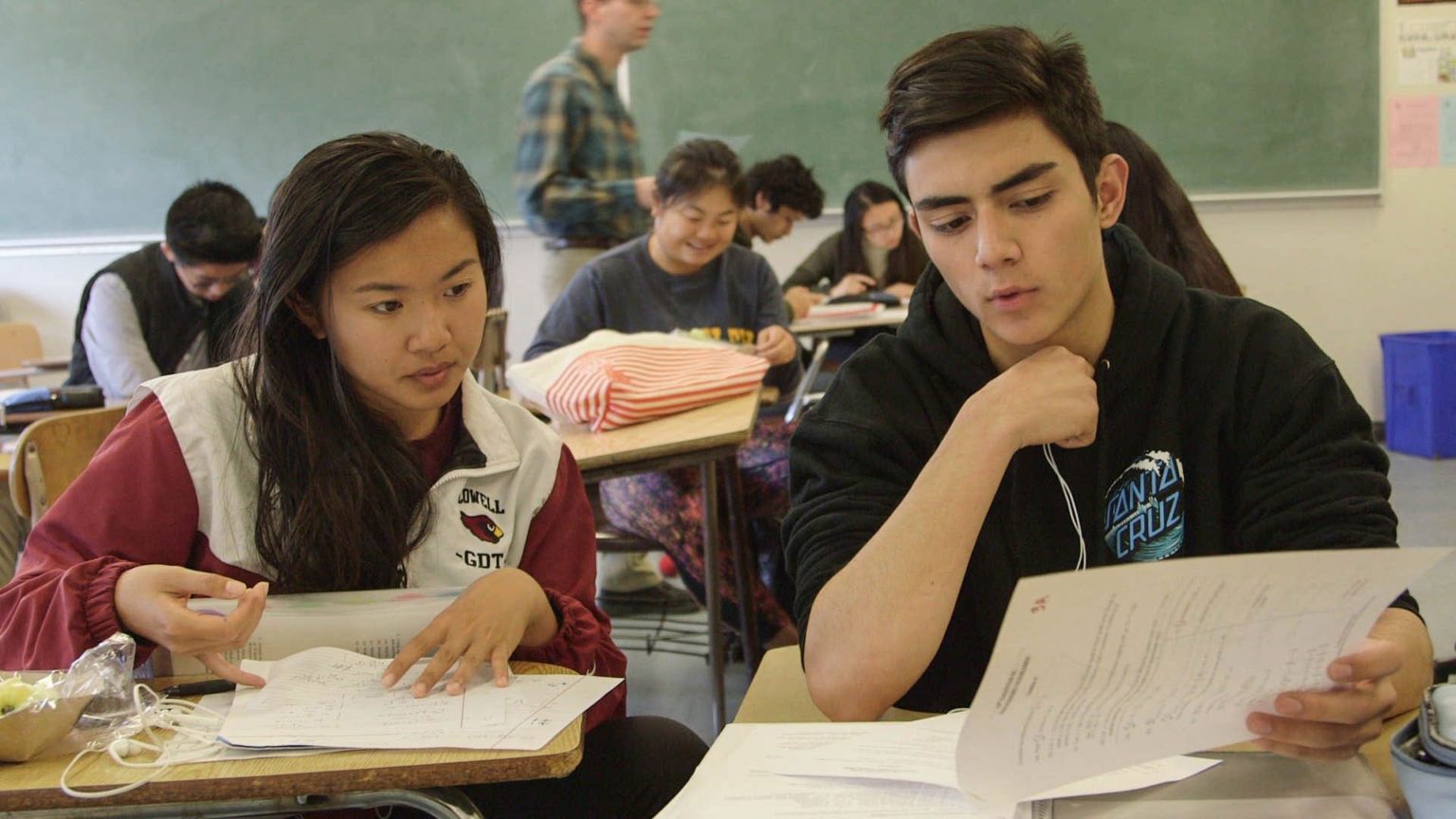 Feature Documentary | United States | 2021 | 84 min 
Hawai'i Premiere | Director: Debbie Lum
At Lowell High School, the top-ranked public high school in San Francisco, the seniors are stressed out. As they prepare for the emotionally draining college application process, students are keenly aware of the intense competition for the few open spots in their dream colleges. They scrutinize how every element of their application, from their classes to their extracurricular activities to their racial identities, might be read by admission officers. At Lowell—where cool kids are nerds, nearly everyone has an amazing talent, and the majority of the student body is Asian American—the things that usually make a person stand out can feel not good enough, even commonplace. With humor and heart, director Debbie Lum takes us to the reality of the American college application process and the intersection of class, race, and educational opportunity as experienced by high school seniors living through it. TRY HARDER! is a portrait of young adults in the most diverse American generation ever as they navigate a quintessential rite of passage and make it their own.