HAWAI'I'S YOUTH LEADING BY EXAMPLE
Calling all student filmmakers! For the 2023-24 school year, we're inviting middle school and high school students to create a short film (documentary or narrative) that tells an inspiring story of youth leading the way in community or civic engagement for this year's contest theme of: "Hawai'i's Youth Leading By Example."

To prepare and submit your film, please review the guidelines below:

All student must register and submit their film at: tinyurl.com/HIFFxFF (Choose Future Filmmakers)
Ensure the film's story displays young people in Hawai'i leading by example

The short film must be at least 1 minute long and no longer than 4 minutes

Students may use a smartphone, tablet, or digital camera to make their film. Animated films are welcomed.

Attend our fall workshops in October (more info will be shared with registered students)
Deadline is January 31, 2024. Finalists notified in February 2024.

Student finalists selected will have their film screened at HIFF's inaugural Youth Film Festival in the Spring of 2024.
Students will also be invited to attend a private awards ceremony with other finalists and will meet a celebrity youth ambassador. Past ambassadors include actress Auli'i Cravalho, director Destin Daniel Cretton, and actors Harry Shum, Jr. and Jacob Batalon. The Daniel K. Inouye Institute will also be awarding the top winners with a gift card.
Quotes that inspired the theme
reflection questions for students
Here are some questions to think about as you prepare your  film. We encourage you to discuss your answers with your teacher and your group (if submitting a group film). 
What lessons have inspired you to be a leader? How do those lessons shape your decisions in life?
Do you believe that Hawai'i' can be an example to the world? In what ways can the world learn from Hawai'i?
What does the "spirit of aloha" mean to you? Is it important for leaders to embody aloha? Why?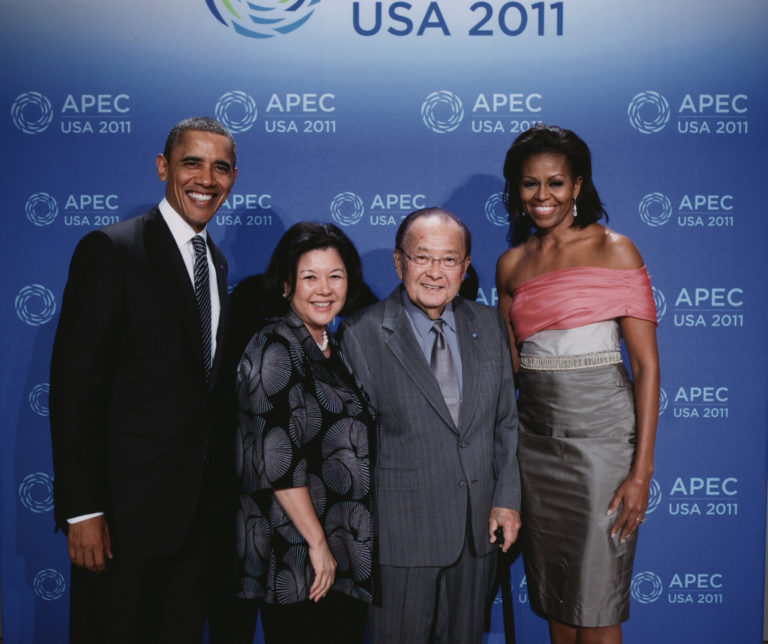 As HIFF partners with organizations like the Daniel K. Inouye Institute, we work to build a better future with students who have a powerful voice to reimagine a new world.
The Daniel K. Inouye Institute was established in 2013 to preserve Senator Inouye's papers and tell his life story; support STEM education, civics learning and international educational-cultural exchanges; and establish a repository of the Asian American/Pacific experience.
This contest is also supported by the YOMYOMF Foundation, which supports Asian Pacific American artists as well as artists from other traditionally underrepresented communities who wish to pursue careers in film, TV, theater and new media.
The mission of the Ted Stevens Foundation is to recognize and honor the Senator's career in public service, and to apply his legacy of bipartisanship and collaboration through outreach and education.  In this spirit, the Foundation works with organizations to inspire the next generation of leaders in critical thinking, community advocacy, and respect for cultural and civic engagement.
Perseverance Theatre is Alaska's largest professional theatre, and a non-profit organization serving over 21,000 artists, students, and audiences annually. PT's mission is to create professional theatre by and for Alaskans, with a focus on community engagement, cross-cultural and cross-racial collaboration, professional rigor, and regional/national voice.