2022 FUTURE FILMMAKERS Contest: "Honor the past to build the future"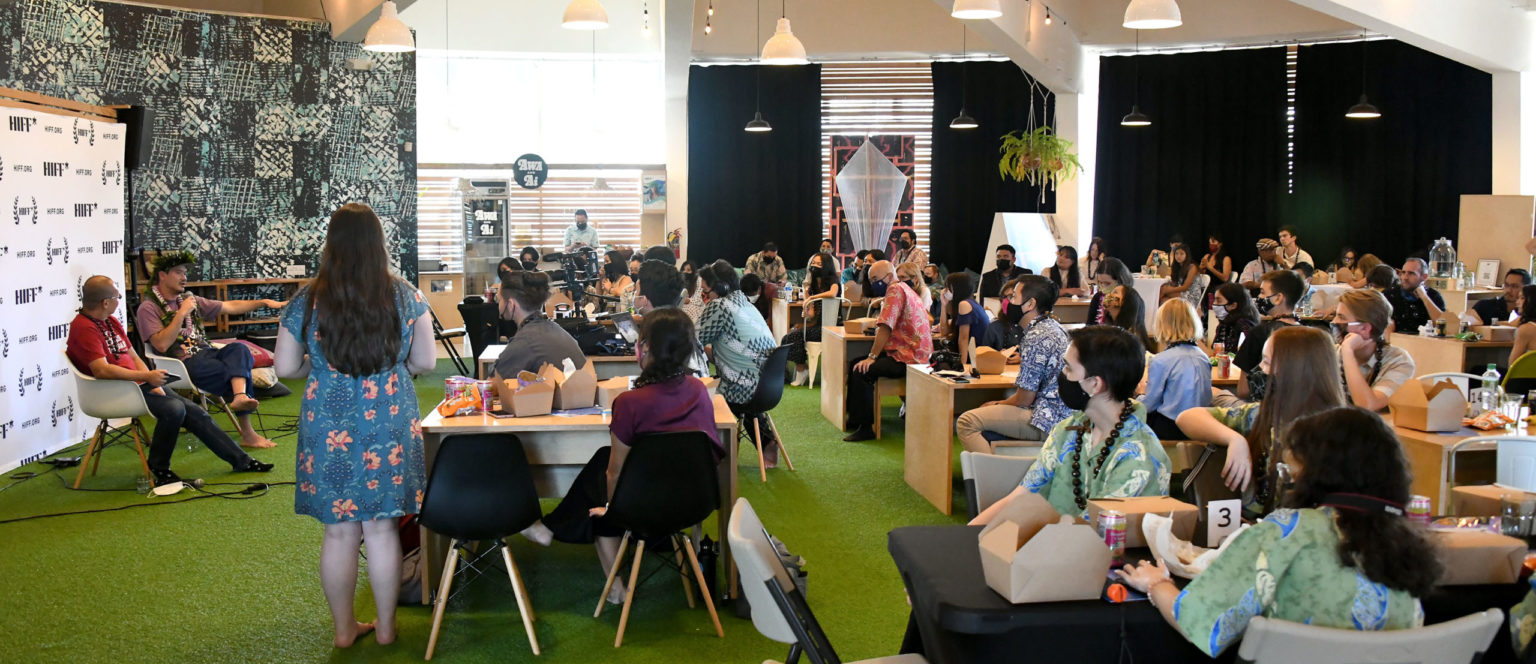 As HIFF partners with organizations like the Daniel K. Inouye Institute and Ted Stevens Foundation, we work to build a better future with students who have a powerful voice to reimagine a new world. For this year's HIFF-DKII Future Filmmakers theme, we invite young filmmakers (Grades 6th to 12th) in Hawai'i and Alaska to reflect on their own traditions that are important to them and to create a short film that presents their culture and what they hope to sustain as they, "Honor the Past to Build the Future."
The Friendship of Senator Daniel K Inouye (Hawai'i) & Senator Ted Stevens (Alaska)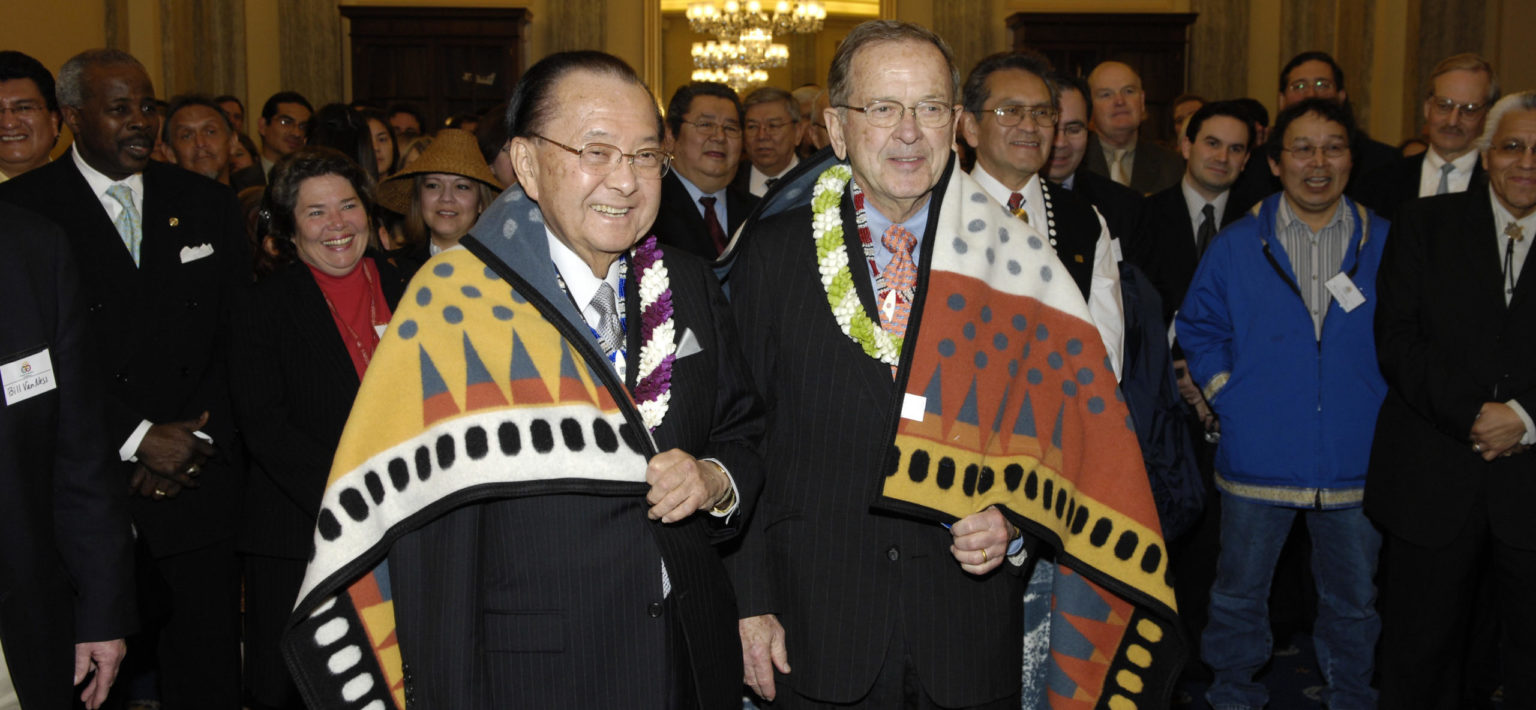 For 40 years, Senators Daniel K Inouye (D-HI) and Ted Stevens (R-AK) served together in the Senate with very distinguished careers. They served together on the Commerce Committee, each becoming Chairman. And maybe, just as important to them, it was where they became brothers. Senators Inouye and Stevens came to be best friends, even campaigning for one another despite being of different parties. They arrived at the Senate during the early days of statehood for their respective states, Hawai'i and Alaska, representing the far West, with strong ties to the Pacific. Together Inouye and Stevens served as a non-contiguous caucus, determined to defend the interests of Pacific based states. They locked arms on many occasions to defend the rights of their constituents against those who were insensitive to the needs of states which were separated by geography from the lower 48. 
Senator Quotes that inspired this year's theme
First, please sign-up at the registration form link above to participate or at tinyurl.com/HIFFFutureFilmmakers. 
Create a short film that answers this year's theme. You may use the reflection questions below as a guide to making your film. 

Students may submit individually or with a group of up to 5 other students. You may collaborate with students at other schools.

The film must be at least 2 minutes long and up to 5 minutes max.  

Films may be made with a smartphone, tablet, digital camera, Zoom record, a Tik-Tok, or be animated. Get creative!

Plan to join us for our summer virtual workshops in July! This will be a great way to meet other students and get ideas and guidance for your film submission. 

Films must be submitted on HIFF's FilmFreeway page under the "DKII Future Filmmakers" at:

https://filmfreeway.com/HIFF

by September 23. There is no entry cost to submit. 

For any questions, please contact Education Manager, Jen May Pastores
THEME REFLECTION QUESTIONS
What are some unique activities that you do with your family that honors your culture?




When you think about your culture, describe what you see. Are there traditional clothing that are worn? Do you smell scents, incense, or flowers? Or the aroma of food? What do you eat for special celebrations?  What kind of music or sounds do you hear?  Where do these traditional practices usually take place?




What kind of special mementos or objects represent your heritage?




What meaningful practices from the past represent your culture and is something you hope to stay with you as you get older?




What lessons are being passed down to you from your grandparents or elders around you?




What are some stories or conversations you've had with your family about your culture?




Is there something about your culture that you would like to see better represented or celebrated in your community?




What do you hope for the future of your community? 

How can you participate in conversations with students of indigenous backgrounds through creative projects?
free online summer workshops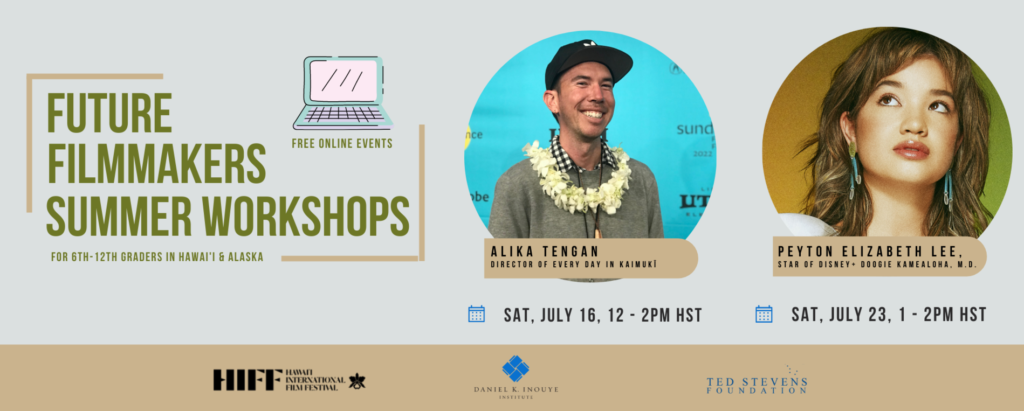 Hawai'i and Alaska students, you're invited to join us online for two fun Future Filmmakers Summer Workshops open to 6th-12th graders. Meet other students and prepare your short film submission for the Daniel K. Inouye Institute Future Filmmakers Film Contest. Meet local award-winning filmmaker Alika Tengan, director of EVERYDAY IN KAIMUKĪ, on Saturday, July 16th, 12-2PM HST and also meet actress, Peyton Elizabeth Lee, star of Disney+'s Doogie Kamealoha, M.D. on Saturday, July 23rd, 1-2PM HST. More information at: https://tinyurl.com/2022FutureFilmmakers
HIFF42 YOUTH AMBASSADOR: Auli'i cravalho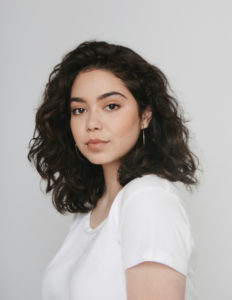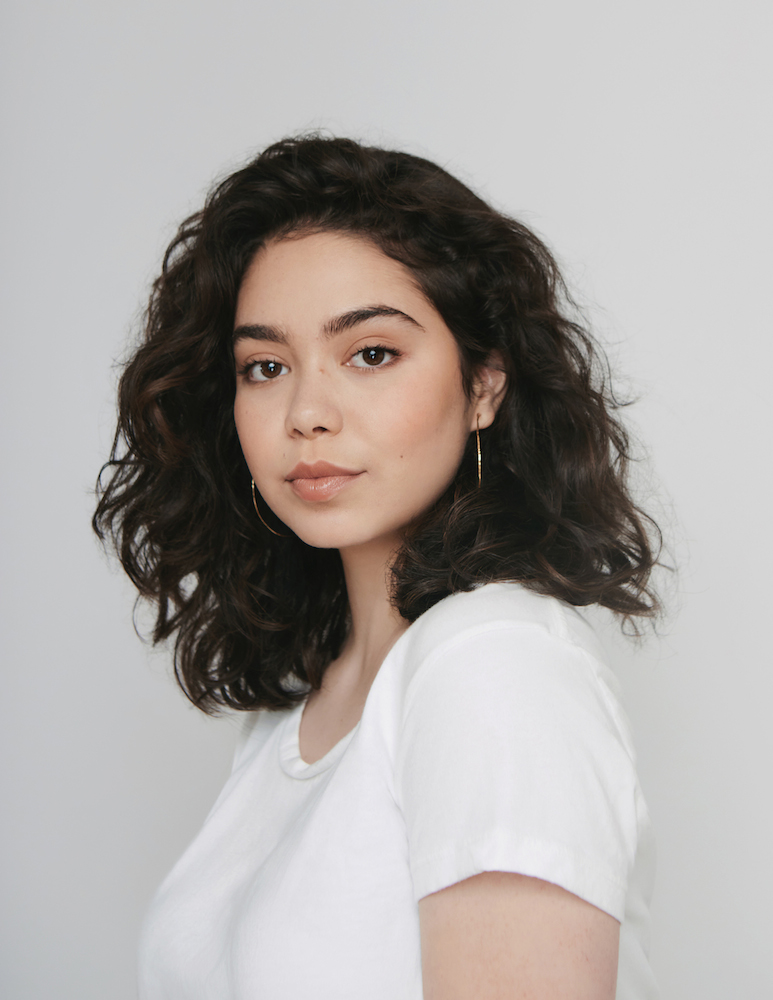 Auli'i Cravalho first captured our hearts as the title role of Walt Disney Animation Studios' worldwide hit film MOANA, opposite Dwayne "The Rock" Johnson, with music by Lin Manuel-Miranda. She performed the Oscar-nominated song "How Far I'll Go" live at the Academy Awards in 2017.
She quickly and seamlessly transitioned from voice-over to on-camera roles, starring alongside Josh Radnor and Rosie Perez in the Jason Katims series RISE for NBC, and in ABC's live production of THE LITTLE MERMAID as Ariel. Brett Haley directed her as the lead of his Netflix film ALL TOGETHER NOW, with Carol Burnett, Fred Armisen, and Justina Machado.
She can currently be seen starring in Hulu's queer teen romcom CRUSH, directed by Sammi Cohen. Upcoming projects include the Amazon series THE POWER, based on the Naomi Alderman novel of the same name. She stars as Jos Cleary-Lopez, opposite Toni Collette and John Leguizamo. Cravalho voices the title character, Hailey, a risk-averse but resourceful teenager, in Disney Branded Television's "Hailey's On It!".  She will next be seen starring in the 20th Century Studios film DARBY AND THE DEAD, coming to Hulu later this year.

Cravalho was born and raised in Hawai'i.
The Daniel K. Inouye Institute was established in 2013 to preserve Senator Inouye's papers and tell his life story; support STEM education, civics learning and international educational-cultural exchanges; and establish a repository of the Asian American/Pacific experience.
This contest is also supported by the YOMYOMF Foundation, which supports Asian Pacific American artists as well as artists from other traditionally underrepresented communities who wish to pursue careers in film, TV, theater and new media.
The mission of the Ted Stevens Foundation is to recognize and honor the Senator's career in public service, and to apply his legacy of bipartisanship and collaboration through outreach and education.  In this spirit, the Foundation works with organizations to inspire the next generation of leaders in critical thinking, community advocacy, and respect for cultural and civic engagement.
Perseverance Theatre is Alaska's largest professional theatre, and a non-profit organization serving over 21,000 artists, students, and audiences annually. PT's mission is to create professional theatre by and for Alaskans, with a focus on community engagement, cross-cultural and cross-racial collaboration, professional rigor, and regional/national voice.