Project Will Incubate and Support Eight Native Hawaiian Filmmakers In the Production of One Collaborative Feature Film
(November 15, 2021) Honolulu, HI — The Hawai'i International Film Festival (HIFF) presented by Halekulani announced today the launch of MAKAWALU, HIFF's first production project that will bring eight kanaka maoli (Native Hawaiian) directors together to make one feature length film. MAKAWALU, in modern Hawaiian terminology, references "different perspectives of a situation." The filmmakers who have been selected to participate in this anthology are: Kekama Amona, Justyn Ah Chong, Ty Sanga, Aina Paikai, Katherine Wong, Taylour Chang, Erin Lau, and Ciara Lacy.
The filmmakers will participate in a special 5-day writers retreat at the Halekulani Hotel from November 15 to 19 to develop the project together. The program is an extension of HIFF's primary goal of supporting and nurturing local filmmakers for the betterment of the broader community. The feature film is expected to be completed in 2022.
"MAKAWALU expands on HIFF's ongoing and evolving work to be a year-round conduit of industry access, services, and career development for Native Hawaiian and Pacific Islander media artists. This new feature production initiative reflects the deep listening HIFF has committed to over the years, to create opportunities and do the intentional planning needed to build relationships with the brightest independent creatives from the Hawaiian community. These filmmakers are at a critical juncture in their careers and we believe in the importance of supporting their continued success and growth. HIFF is proud to take this vital step in creating sustainable, catalytic opportunities to amplify Hawaii's creative industry," said Beckie Stocchetti, HIFF executive director.
MAKAWALU was developed as a sustainable, iterative program for Native Hawaiians to cultivate a community of creatives from Hawai'i to explore cinema from an approach that centers on Indigenous Hawaiian creators. The filmmakers — all of whom had previously shown work at HIFF and other major festivals — were selected for their respective bodies of work that subvert the popular Hollywood depiction of the Hawaiian islands as simply a place of escape and cultural performance. 
"We were inspired by the groundbreaking work of producers Kerry Warkia and Kiel McNaughton and the playbook they developed with their own collaborative projects with Māori filmmakers for WARU and VAI, which traveled film festivals globally, including HIFF. We reached out to them and asked if we can use the same "playbook" and they immediately said yes. Hence, we are fortunate and honored to have them onboard," said HIFF Artistic Director Anderson Le.
In ​​collaboration with Brown Sugar Apple Grunt Productions Ltd (BSAG), founders Kerry Warkia and Kiel McNaughton, are on board as executive producers that uses the same indigenous collaborative framework Brown Sugar created for their successful projects WARU and VAI. Both Warkia and McNaughton will be running the MAKAWALU 5-day retreat alongside HIFF. The goal of this developed and proven framework is to allow for individual creativity within a set of criteria that binds together the collective of filmmakers. The fundamental criteria for MAKAWALU is that the eight connected stories will explore the impact of tourism on native identity from an Indigenous Hawaiian perspective, with each written and directed by a filmmaker who is Indigenous to Hawai'i. 
"We were thrilled when HIFF approached us to work together on this initiative to support more indigenous storytellers," said producer and BSAG founder Kerry Warkia (WARU, VAI). "Our goal as a company has always been to uplift indigenous and POC filmmakers in collaborative positive spaces, Anderson Le and the HIFF team provides exactly this support and environment. We are so excited to meet the filmmakers and get started!"
In the final product, the stories will be told in real-time with each captured as a single ten-minute shot. Each filmmaker will be allotted a single 10-hour shoot day to complete their segment. Also amongst the criteria is the requirement that the weather play a common image system and the stories will take place at or around the same event: a luau that is taking place on the 4th of July. 
In addition to BSAG's Warkia and McNaughton as the primary mentors of the MAKAWALU retreat, actor and producer Daniel Dae Kim, who has made Hawai'i his home after long stints on LOST and HAWAII FIVE-O,  will also be participating to impart work wisdom in both acting and producing. His production company, 3AD Media, is also an underwriter of the retreat. 
"Many of us who live in Hawai'i already know the talent of our kanaka maoli filmmakers, and the Makawalu Retreat is a powerful way to showcase their artistry to the entire world," shared Daniel Dae Kim, retreat mentor and 3AD Media founder. "3AD is honored to help shine a light on our community by sponsoring this program and amplifying their voices."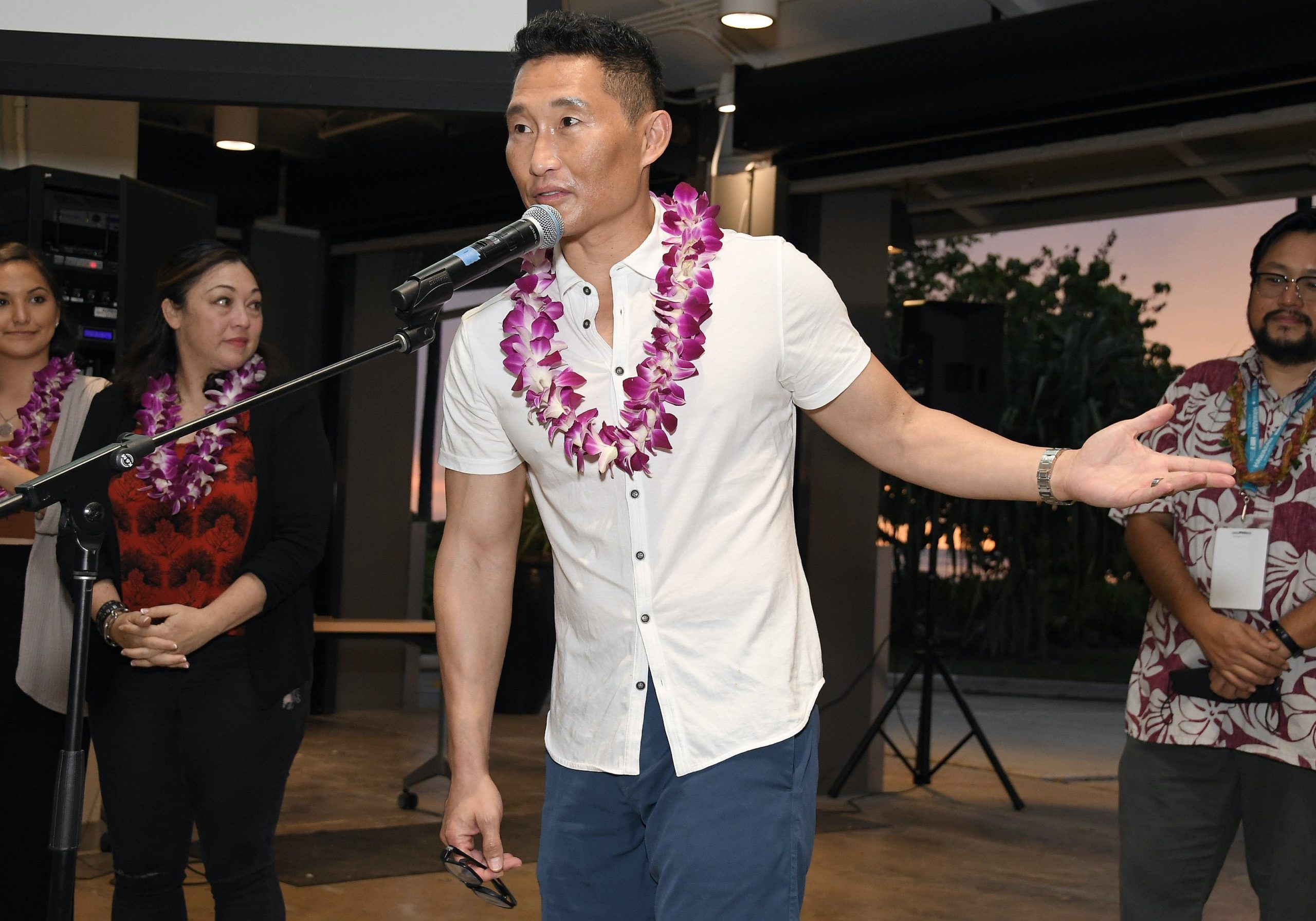 After the retreat, the filmmakers will continue to work on a dedicated timeline with specific milestones, with the intent to go into production summer and post-production in fall of 2022. The producing team will be led by Sarah Kim, the producer of the award winning AUGUST AT AKIKO'S and I WAS A SIMPLE MAN, which world premiered at Sundance 2021 and is HIFF's Centerpiece Presentation. HIFF is currently seeking additional partners and underwriters for these next phases of MAKAWALU. The intent is to have a strategic film festival release and to present for major distribution in early 2023.
The MAKAWALU Filmmakers Retreat is supported by the following generous supporters who have committed to elevating Native Hawaiian storytellers and media makers through the MAKAWALU project: Halekulani; 3AD Media, founded by actor-producer Daniel Dae Kim (LOST, THE GOOD DOCTOR, upcoming Nat Geo seriesTHE HOT ZONE: ANTHRAX on Hulu); Oahu Economic Development Board (OEDB); DAWSON, a subsidiary of the Hawaiian Native Corporation (HNC) committed to elevating Native Hawaiian filmmakers and stories; and Island Insurance Foundation. 
###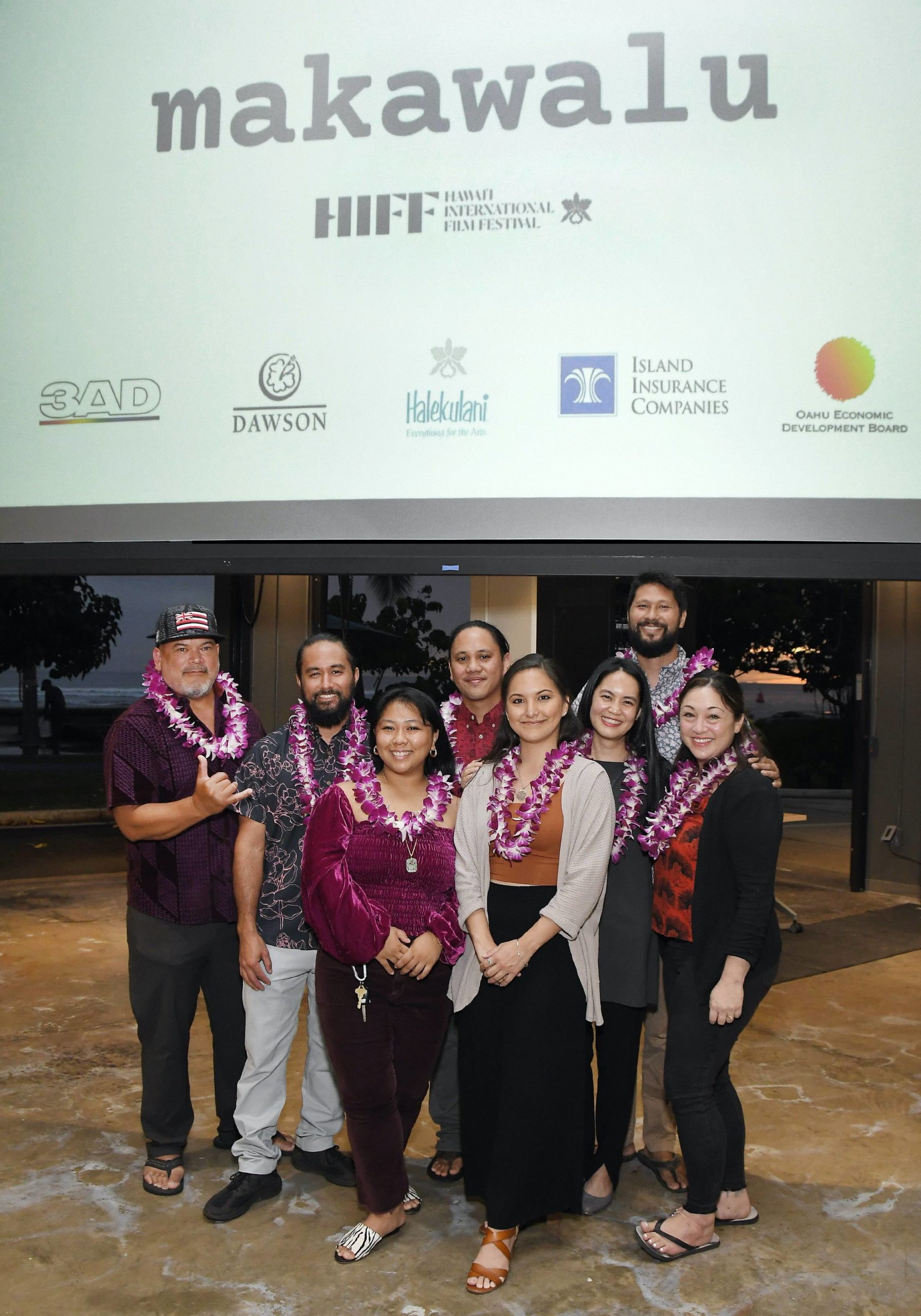 ㅠ
About makawalu
makawalu — Pukui-Elbert, Haw to Eng / maka.walu /,
1. vs., Numerous, many, much, in great quantities (sometimes used with implication of chiefly mana). Literally, eight eyes.
About Hawai'i International Film Festival presented by Halekulani (HIFF)
Established in 1981, the Hawai'i International Film Festival is a non-profit organization dedicated to the advancement of cultural exchange and media in the Pacific Rim. HIFF is a premier international film event that has won the praise of international filmmakers, scholars, educators, governments, programmers and film industry leaders across the globe. HIFF's programming has two particular mandates: to be a festival of record for emerging films from Asia, the Pacific, and North America and to present the top festival films from around the world, annually screening films from over 45 countries. HIFF Industry and HIFF VR presents content and panels in the fields of film, music, virtual reality, and new media entertainment. These transmedia programs reflect HIFF's commitment to exhibiting innovative creative content coming from the Asia Pacific Rim. Visit hiff.org for more information.
HIFF's key presenting sponsor is Halekulani. Major sponsors are: Consolidated Theaters, Hawaiian Airlines, and Middle Management
www.HIFF.org
Facebook: https://www.facebook.com/HIFFHAWAII
Twitter: @HIFF
Instagram: @HIFFHawaii
PRESS CONTACTS
Eseel Borlasa  / Tracy Nguyen-Chung
[email protected]  / [email protected]
213-293-6399 /  503-701-2115