A riveting mix of suspense and social commentary, the debut film from director Sam Quah crackles with an intense energy in a pot-boiler with a sinister performance by the stalwart and legendary Chinese American actress Joan Chen as a corrupt police chief. Set in a small Chinese community in Northern Thailand, Quah and his writing team expertly craft a zany story of ordinary people against police corruption and political malfeasance that could have easily gone off the rails (the main character uses his encyclopedic knowledge of crime movies to get him out of hairy situations). Instead, SHEEP WITHOUT A SHEPHERD is an exciting ride with twists and turns expertly "shepherded" by great performances led by Xiao Yang, who plays our hero, Li Weijie, as a father who will do anything to save his family from corrupt officials out for revenge and blackmail.
This is where Joan Chen, as the corrupt police chief, who channels her "mama bear" energy as the conspiratorial puppet master who is dead set on destroying this family and avenging her son. Already at the top of her game as Chinese acting royalty, this is a unique turn for Chen, who usually exudes glamour and grace in previous roles.
SHEEP WITHOUT A SHEPHERD was a big box office hit in China, and hits the same beats of the underdog against the system movies ranging like DYING TO SURVIVE from a few years ago. The film is also the 6th remake of a Malayalam-language Indian hit that spawned remakes in Kannada, Telugu, Tamil and Hindi all within the country (a Sinhalese version for Sri Lanka was also produced). In the end, this Chinese language version, smartly set outside of the PRC to skirt any censorship woes, is a thrill ride and a great debut for Taipei-based Quah, who has a bright future ahead of him. The geo-politics alone in the making of this film will already make your head spin!
---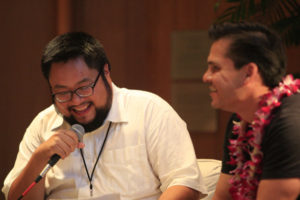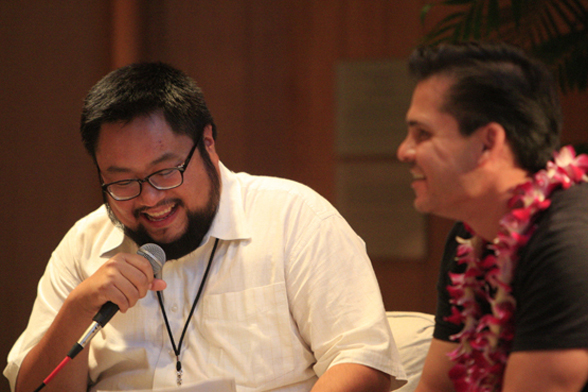 Splitting his time between Los Angeles and Honolulu, Anderson Le diligently works in the global promotion of independent and world cinema as Artistic Director for the Hawai'i International Film Festival (HIFF). Le has also programmed for the Los Angeles Asian Pacific Film Festival, the Far East Film Festival in Udine, Italy, and the Singapore International Film Festival as a programming consultant. He was a program consultant for Comcast, working in providing monthly content for Xfinity on Demand with a focus on Asian cinema. Le has also produced several films primarily in Southeast Asia, working with stalwart filmmakers Joko Anwar, Erik Matti, and Ham Tran.
---