New American Perspectives
GEOFF MCFETRIDGE: DRAWING A LIFE
HAWAI'I PREMIERE UNITED STATES 2023 | ENGLISH | 81M DIRECTOR: Dan Covert SUBJECT: Geoff McFetridge
THE ACCIDENTAL GETAWAY DRIVER
HAWAI'I PREMIERE UNITED STATES 2023 | English, Vietnamese w/English Subtitles | 116M DIRECTOR: Sing J. Lee
A REVOLUTION ON CANVAS
HAWAI'I PREMIERE UNITED STATES 2023 | English, Farsi w/English Subtitles | 95M DIRECTORS: Till Schauder, Sara Nodjoumi SUBJECT: Nicky Nodjoumi
AUM: THE CULT AT THE END OF THE WORLD
HAWAI'I PREMIERE UNITED STATES 2023 | English, Japanese w/English Subtitles | 107M DIRECTORS: Ben Braun, Chiaki Yanagimoto
SKIN OF GLASS
HAWAI'I PREMIERE BRAZIL, UNITED STATES 2023 | Portuguese, English, French w/English Subtitles | 90M DIRECTOR: Denise Zmekhol
HIFF43 New American Perspectives Cohort
Celebrating Immigrant and Foreign-born Artists and Filmmakers
The New American Perspectives program shines a spotlight on immigrant and foreign-born artists, celebrating the powerful impact that diversity has on contemporary cinema and media in the United States. The program centers the voices of immigrant artists through film screenings, filmmaker Q&As, a master class, and a panel discussion.
We are delighted to introduce this year's cohort, which includes Sing J. Lee (b. United Kingdom of Hong Kong descent), Geoff McFetridge (b. Canada), Nickzad Nodjoumi (b. Iran), Sara Nodjoumi (b. U.S. to Iranian parents), Till Schauder (b. U.S. to German parents), Chiaki Yanagimoto (b. Japan), and Denise Zmekhol (b. Brazil).

A number of this year's New American Perspectives filmmakers will also participate in HIFF's Guest Filmmaker Program, which brings filmmakers from around the globe into K–12 classrooms in Hawai'i to speak with students about their careers in filmmaking.
The Vilcek Foundation raises awareness of immigrant contributions in the United States and fosters appreciation of the arts and sciences. We accomplish our mission through our prizes program and through partnerships like the New American Perspectives program at HIFF.  The innovation and perspective of foreign-born artists have made an indelible impact on filmmaking in the United States—expanding the boundaries of the medium as an art form and inspiring the next generation of artists and storytellers.​ NAP FEATURED FILMMAKER: GEOFF MCFETRIDGE​
Artist and designer Geoff McFetridge found drawing as an outlet early in life, using the steadiness of the pencil and the simplicity of line to tame his mind and make sense of the world around him. After attending CalArts, he expanded into printmaking and graphic design, working with indie magazines and filmmakers Spike Jonze and Sofia Coppola while finding and establishing his voice as an artist. His work is now ubiquitous, with his bold graphic style embraced by companies from Apple to Warby Parker. Directed by Dan Covert and executive produced by Spike Jonze, DRAWING A LIFE explores the artist's life and process—from inspiration to actualization.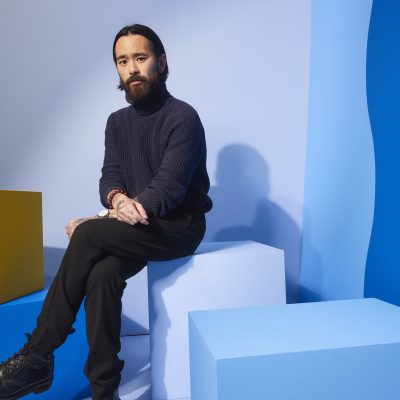 Sing J. Lee is an award-winning writer, director. His early short films garnered numerous awards and nominations including BBC's Best of the North and his work in the music video and commercial space have been awarded and recognised by Cannes Lions, Clios, MTV VMAs and BRIT Awards. Lee was selected as Variety's Top Ten Storytellers to Watch in 2019. At the 2023 Sundance Film Festival, Lee received the Director Award for his directorial feature debut, THE ACCIDENTAL GETAWAY DRIVER.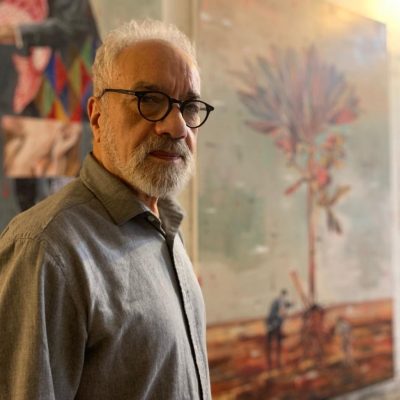 Nickzad Nodjoumi, more commonly known as Nicky Nodjoumi is an Iranian-born American fine art painter. He currently lives and works in Brooklyn, New York. His paintings address Iranian politics, history, power and corruption. Nodjoumi was born in 1942 in Kermanshah, Iran. During the Iranian Revolution he was exiled from Iran and by 1980 he moved back to New York City. His paintings have an absurd mockery about them. With objects such as mullahs, men in suits, horses and apes sharing canvas space with figures from classical Persian paintings. Nodjoumi's artwork has exhibited at various galleries and museums and are in collections worldwide, including the Metropolitan Museum of Art in New York; the British Museum in London; the DePaul Art Museum in Chicago; and the National Museum of Cuba.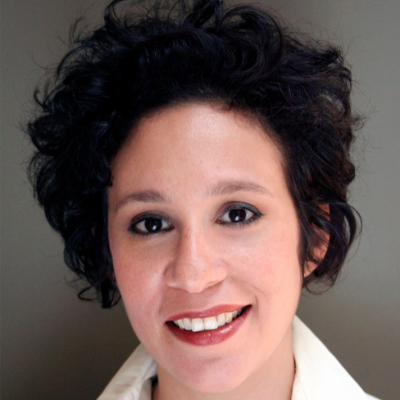 Sara Nodjoumi is a producer, director and film festival programmer. Producing credits include THE IRAN JOB (2012), shortlisted for a German Academy Award and released worldwide on Netflix, WHEN GOD SLEEPS (2017), which played over 100 festivals worldwide, premiered on Independent Lens, and won numerous international awards, before being shortlisted for a German Academy Award, and REGGAE BOYZ (Audience Award Brooklyn Film Festival 2019). She is an alum of the Sundance Creative Producers Summit and the IFP Cannes Producers Network Fellowship. Nodjoumi was awarded the 2021 Inaugural Brown Girls Documentary Mafia Sustainable Artist Grant. A REVOLUTION ON CANVAS is her directorial debut.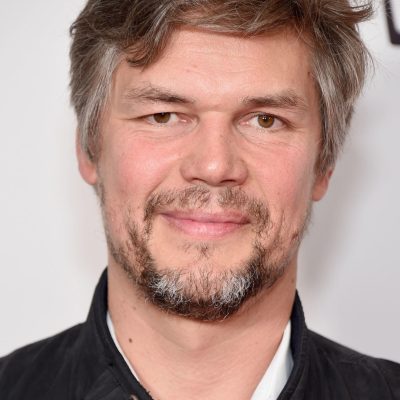 Till Schauder, originally from Germany, is a Brooklyn based writer, director, and cinematographer. His first documentary THE IRAN JOB (2012) was released on Netflix, mentioned as an Oscar contender, and shortlisted for a German Academy Award. His 2017 documentary WHEN GOD SLEEPS premiered at Tribeca, won Most Valuable Documentary of
the Year at Cinema for Peace during Berlinale, and was shortlisted for a German Academy Award. His feature documentary WARRIORS OF FAITH (2017) won the German Television Academy Award (German Emmy) and a nomination for the Prix Europa. A REVOLUTION ON CANVAS is the first film that he co-directed with his producing partner and wife Sara Nodjoumi.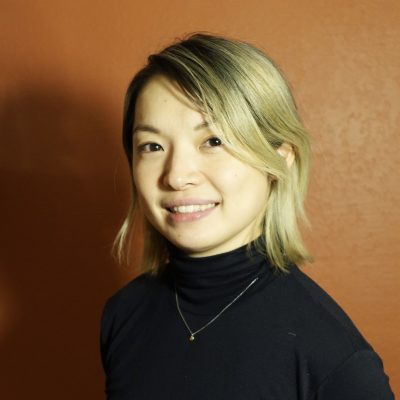 Chiaki Yanagimoto is a Japanese born, Los Angeles-based producer, director, and entrepreneur. Her producing works include documentaries such as "KAMPAI! For the Love of Sake" released by IFC Films/Sundance Selects. She is also a founder of SAKKA, a distribution hub for Japanese independent films. As a unique multicultural creative force, she began her career working for Taka Ichise. The 2023 Sundance Film Festival competition documentary AUM: THE CULT AT THE END OF THE WORLD was her directorial debut.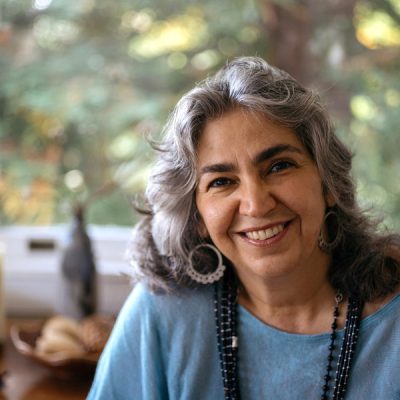 Syrian-Brazilian director Denise Zmekhol's films have been awarded for their visual style and deft storytelling. Her film CHILDREN OF THE AMAZON, supported by ITVS, aired on PBS. She co-produced the Emmy winning PBS series, DIGITAL JOURNEY. She presented the story of her current film SKIN OF GLASS at Pop-Up Magazine and a TEDWomen conference.
DRAWING A LIFE: NEW PERSPECTIVES IN FILM & ART
As part of 2023's New American Perspective's program presented in partnership with the Vilcek Foundation, HIFF will present a FREE panel discussion with filmmakers spotlighted in this year's program: Geoff McFetridge, Sing J. Lee, Chiaki Yanagimoto, Till Schauder, Sara Nodjoumi, Nicky Nodjoumi and Denise Zmekhol. The filmmakers and artists will discuss their careers, their works, and their experiences as cultural workers in the United States.