WOMEN TALKING was an official selection of the 42nd Hawai'i International Film Festival presented by Halekulani. The film will be released in U.S. cinemas on December 23rd.
HIFF ONLINE CREATIVES & CRITICS IMMERSIVE (HOCCI) mentee Mya Frye reviews the HIFF42 official selection WOMEN TALKING directed by Sarah Polley. Mya highlights the self-imposed constraints of the film as a chamber piece; from the single location, the muted color grading, etc. She argues that this allows the film to focus on the dialogue, making for a powerful film.
Watch her Vlog review: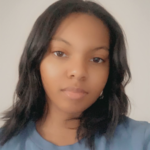 Hi, my name is Mya Frye! I'm a student at Hawaii Pacific University and I study mass communications with a minor in multimedia. Currently I run my own podcast called Doing My Best where I co-host and do the pre/post-production. After graduation, I plan on attending grad school and hope to study film and tv production, while continuing my podcast on post-grad life and independence for young adults. In my freetime I enjoy creating new coffee drinks as well as binging my favorites movies if I have the time.

The mission of the HIFF ONLINE CREATIVES & CRITICS IMMERSIVE (HOCCI) program is to encourage film criticism in Hawai'i by using the influencer branding strategies to spark career opportunities in the State and not be hampered by oceans, state borders and distance, because geography is no longer a barrier. Ten mentees participated in this program, giving them press industry access to HIFF42. In addition, the cohort attended mentoring sessions by working critics in the online film journalism community in unique silos: Writing, Podcasting, Video Essays and Vlogging.
Mahalo to DBEDT Creative Industries and Creative Lab Hawaii for their support.