WOMEN TALKING was an official selection of the 42nd Hawai'i International Film Festival presented by Halekulani. It will be released in U.S. cinemas on December 23rd. 
HIFF ONLINE CREATIVES & CRITICS IMMERSIVE (HOCCI) mentee Hunter Daru produced a short video essay about the HIFF42 official selection WOMEN TALKING, written and directed by Sarah Polley. He highlights the beauty of the film, from its technical proficiency including its bold choices in cinematography, to the choices made in the story and its deep, underlying message about the abuse of women done by men, but more importantly, how young men are raised in the vicious cycle of the male gaze, and praises Polley for making such subtle, nuanced choices that are artful and, yes, beautiful.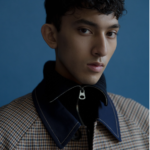 Hey! My name is Hunter Darukhanavala, Hunter Daru for short. I am a junior at UH Mānoa majoring in communications! I was born and raised in the suburbs of Chicago, Illinois! I am a 21 year old self-taught filmmaker, photographer, and also a signed fashion model. My passion for visual storytelling has stemmed from traveling all over the world capturing beautiful places and beautiful people.

The mission of the HIFF ONLINE CREATIVES & CRITICS IMMERSIVE (HOCCI) program is to encourage film criticism in Hawai'i by using the influencer branding strategies to spark career opportunities in the State and not be hampered by oceans, state borders and distance, because geography is no longer a barrier. Ten mentees participated in this program, giving them press industry access to HIFF42. In addition, the cohort attended mentoring sessions by working critics in the online film journalism community in unique silos: Writing, Podcasting, Video Essays and Vlogging.
Mahalo to DBEDT Creative Industries and Creative Lab Hawaii for their support.