The deadly fire in Lāhainā should have never happened. It could have been prevented if the ʻāina (land) had been properly cared for, as it once was before land changes occurred that made the area dangerously dry. Lāhainā is a very important place to Kānaka Maoli, it was once the capital of the Kingdom of Hawaiʻi. Lāhainā was once very well known to have lush green ahupuaʻa (land divisions) full of loʻi kalo (taro patches), niu (coconut) trees , and ʻulu (breadfruit) trees. In fact, a traditional Hawaiian name for Lāhainā is Malu ʻUlu o Lele, "The Shaded Breadfruit Grove of Lele."
In the HIFF43 program, two films, UNCLE BULLY'S SURF SKOOL and MY PARTNER, were shot in Lāhainā. These two films are among the last to showcase Lāhainā before the destructive fire.
UNCLE BULLY'S SURF SKOOL is a documentary shot during the tail end of the COVID pandemic. It details the children's surf school started by Lāhainā local Bully Kotter. His outreach not only helped kids to be active and learn to surf during the pandemic, but it evolved to be a safe haven for some keiki (children). In the film, Uncle Bully brought two keiki from a houseless encampment near the surf break he taught at in Lāhainā. He soon found out these two keiki didn't know how to read or write. Uncle Bully then instated reading and writing lessons for these two boys, along with surfing. He soon built a strong connection with them, as he himself went through some hardships when he was younger and understood how easy it can be to get caught up with horrible situations on Front Street. This was a driver for Uncle Bully's school; it's not just to teach kids to surf, he wants to help these keiki to lead good lives. He doesn't want the kids to make the same mistakes that he did. It was beautiful to see the familial connection formed between Bully and the keiki.
In a Q&A session after the opening night premiere, director Leah Warshawski said that they submitted the film before August and got accepted to HIFF43. After the August 8th fires, the film team added an extra 10 minutes to the film documenting the aftermath. The footage shows the Kotter ʻohana, rummaging through the ashes of their home. Despite losing everything, Uncle Bully continues to participate in his community by creating a safe space for other victims by providing them with food, supplies, and of course, surf lessons.
MY PARTNER is a feature film from Kanaka Maoli filmmaker Keliʻi Grace. This film is making history. It is the first Made-in-Hawaiʻi feature film to be in the "Boy Love" genre and centers around Filipino and Kanaka Maoli LGBTQ+ relationships. It is sadly believed to be the last film to capture Lāhainā before the destructive August 8th fires. This fictional film takes place largely at Lāhaināluna school, the first school established in the Hawaiian Kingdom, and which fortunately was part of an area in Lāhainā that was mauka (up mountain) of the fire.
The film stands out in the way that it blends Tagalog, ʻŌlelo Hawaiʻi, and Hawaiian Creole Pidgin through the characters' dialogue. It honors Filipino and Native Hawaiian culture in a beautiful way, through the love of Edmar (Jayron Munoz) and Pili (Kaipo Dudoit). In the film, there's a moment where Pili brings Edmar to kōkua (help) his family at the loʻi kalo. Pili's mom encourages him to take Edmar mauka to check out the kahawai (stream). It is there that Pili talks about the water diversion, a very big issue on Maui, and its origins being for pineapple and sugarcane, both non-native plants that were mass cultivated for capitalist interests during the territorial era. Pili goes on to say how the water diversion turned huge streams to barely holding water or becoming completely dry, even completely ceasing access to water for some families. Pili tells Edmar, "For my ʻohana, water is the source of life, so when the streams and the animals living in it gets restored, it's a big deal."
The mismanagement of natural resources since the inception of the USA occupation of the independent Hawaiian nation has made Lāhainā dry, desolate, and full of invasive species that has made the area prone to fires for years. As talks of rebuilding Lāhainā start, the Lāhainā community has been actively voicing the importance of infrastructure, natural resources, and the thriving food systems and crops (especially ʻulu) that once filled the area.
These films showcase the beauty of Lāhainā and the resilience of the Lāhainā community. The people of Lāhainā are still recovering and living with the fallout and trauma of the August 8th fires. They still need your kōkua (help) and kākoʻo (support). Please donate to Lāhainā families and community funds. If you are unable to donate, please keep sharing these donation resources for the Lāhainā fire recovery on social media.
E ola mau iā Lāhainā! Life forever to Lāhainā!
Kōkua Lāhainā residents by donating to these funds:
Donate funds directly to Lāhainā families
Donations & Volunteer Info from Maui Rapid Response
Nā ʻAikāne o Maui fund, this organization fronted by Hawaiian activist Keʻeaumoku Kapu runs the Kaʻanapali hub which many Lāhainā residents utilize. Donations will go towards stocking the hub up with necessities for Lāhainā families
Follow the journeys of these Maui films as they continue onward to other festivals and future distribution: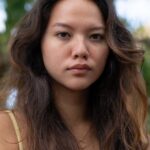 Pualalea Panaewa is a Kanaka ʻŌiwi (Native Hawaiian) filmmaker, actor, and organizer. Being born and raised in Waiʻanae, Oʻahu, heavily immersed in Hawaiian history and culture. She is passionate about preserving nā moʻolelo o Hawaiʻi (Hawaiian histories & stories) through film for Native Hawaiian audiences and beyond.  They are dedicated to combating the misrepresentation of Hawaiʻi in the media. Pualalea currently attends the University of Hawaiʻi at Mānoa, where they study Digital Cinema in The School of Cinematic Arts with a focus on Indigenous filmmaking.
The HIFF ONLINE CREATIVES & CRITICS IMMERSIVE (HOCCI) program supports sustainable film criticism in Hawai'i through mentorship and paid career opportunities. The mission of HOCCI is to broaden diversity in film criticism across the Pacific region and use influencer branding strategies to spark career opportunities in Hawai'i, not be hampered by oceans, state borders and distance, because geography is no longer a barrier. The 2023 HOCCI is supported by Critical Minded, a grant-making and learning initiative that supports cultural critics of color in the United States.