Albert Pyun – a Son of Hawai'i, born and raised on the Windward side of Oahu, who would work as a cameraman at KGMB, had high aspirations to break into Hollywood as a filmmaker. He never did, relegated to mostly direct to VHS movies, yet his 50-filmography represented a volume of work that goes unprecedented during the latter half of the 20th Century. Pyun is one of the most misunderstood filmmakers of a certain generation. For film geeks, especially latchkey kids from the '80s who frequented the bottom of the barrel of VHS rentals seeking out obscure cult movies. Albert Pyun is the goblin king of them all.
Who can take away his claim in discovering Jean Claude Van Damme with CYBORG? Who can boast having a massive box office hit as his directorial debut with THE SWORD AND THE SORCERER? Or who can beat all director moguls to the punch, as well as Disney, with the first theatrical adaptation of CAPTAIN AMERICA? Or have the cajones to make a low budget spiritual sequel to another cult classic STREETS OF FIRE with Michael Paré from the original film also in it? Or working with the likes of Burt Reynolds, Ice-T, Christopher Lambert, Steven Seagal, Cary Hiroyuki-Tagawa, Charlie Sheen, Seth Green, Dennis Hopper, Kris Kristofferson, Snoop Dog, Courtney Cox and my personal cult hero, comedian and cult action star Tim Thomerson?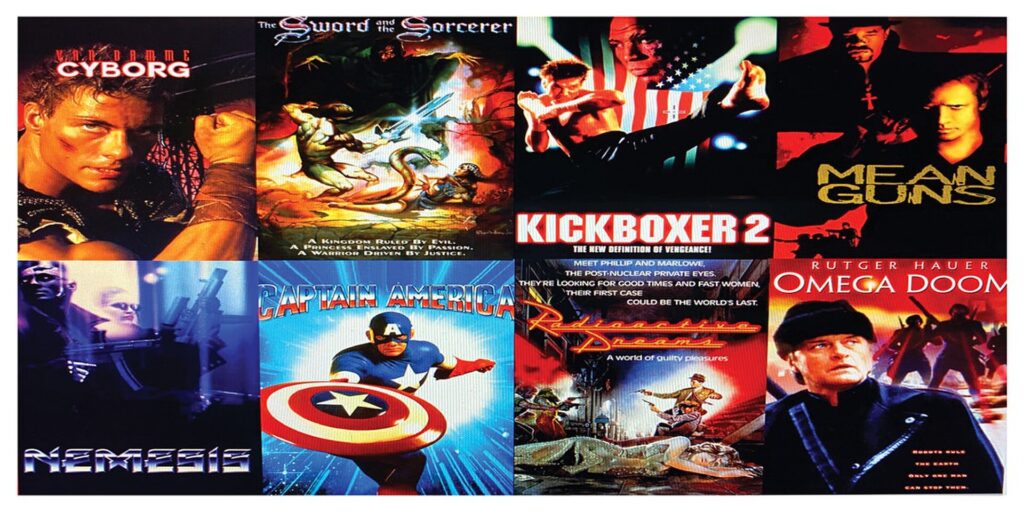 Sure, many of these actors were in the either the infancy or nadirs of their careers at the time, but I digress – Pyun was the ultimate cult director who should be lauded in the cult movie pantheon joining the ranks of Roger Corman, Larry Cohen, and Russ Meyer. He captured the gung-ho, take no prisoners attitude in making no budget movies into watchable, at times, fun rides. He occupied that late night cable, as well as that basic cable Night Flight slot.
The age old adage of "there are no original stories," is par and parcel part of the Albert Pyun rulebook. His films were derivative. NEMESIS, which can be argued as his best film, is a Frankenstein monster version of THE TERMINATOR, ROBOCOP and BLADERUNNER, but hey, it's still lots of dumb fun, and I write this with a full heart and admiration of Pyun's craft and chutzpah in making shlock palatable, cheesy fun, and at times, with some of the most inventive sequences that would make cineastes swoon. Pyun embodied the auteur theory, even though he's had countless rows with producers that have wrestled films away from him.
Albert Pyun fought a hard battle with chronic diseases and dementia in his final years. I felt truly fortunate to fly him to HIFF in 2021 to be honored with the HIFF Legacy Award. He was not long for his world and I wanted to do this, especially for a Kama'aina filmmaker who should be recognized like other hometown heroes like Destin Daniel Cretton or Jason Scott Lee. Pyun's "prodigal son returns" by giving him this award was to center him on his own hero's journey. To give him his flowers was a true joy, especially among his loving audience, and Kailua High School classmates, childhood friends and fans who came out of the woodwork to celebrate him.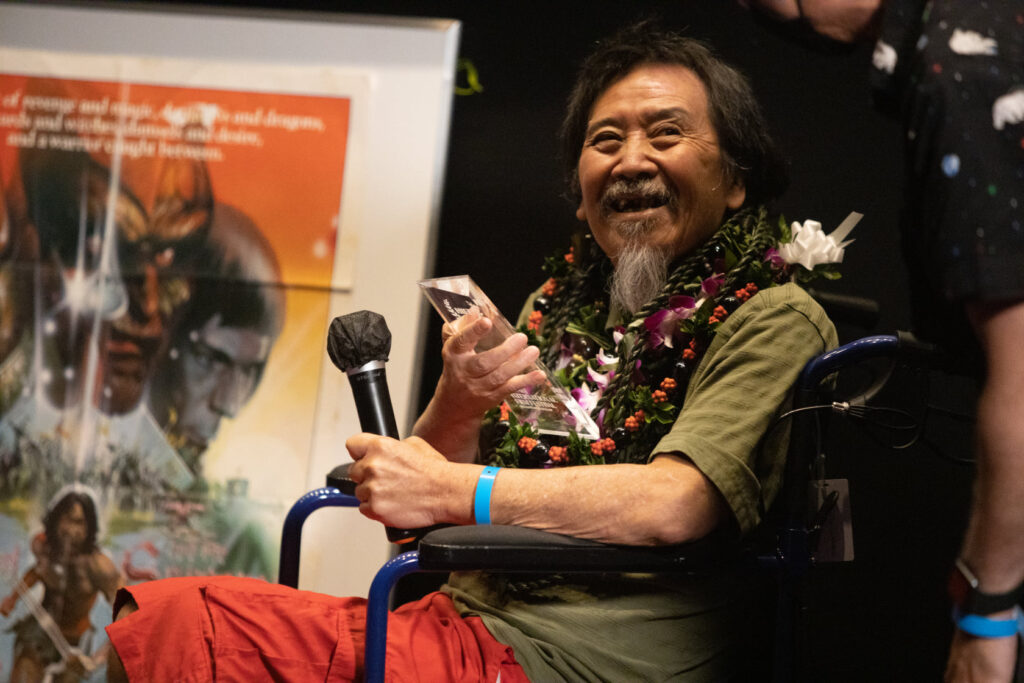 Sadly, Albert transitioned to the next plane – into the Pyuniverse – last November. At the time of him attending HIFF 2021, documentary filmmaker Lisa D'Apolito was following him and his loving wife Cynthia Curnan, in production for a documentary on his life. HIFF43 is honored to present the work-in-progress presentation of this documentary, ALBERT PYUN-KING OF CULT MOVIES. To celebrate this special sneak peek (D'Apolito has yet to film some interviews with some major players in Hollywood who loved Albert's work), we are going back to the days of Waialae Drive-In or dollar movie theaters, and showing a double feature for the price of one ticket – and why not pair the documentary with Pyun's best film, partly shot in far flung places like Hilo, Hawai'i and Fontana, California?
That's right, we are pairing 1992's NEMESIS (check out the trailer) with this new documentary to celebrate Albert Pyun in where it is intended…the Big Screen! So what are you waiting for nerds? Come join the fun with a double feature of NEMESIS and ALBERT PYUN-KING OF CULT MOVIES,  back-to-back, on Saturday, October 14, 8:15pm at Consolidated Kahala Theaters. There will be an after-film Q&A with director Lisa D'Apolito and team.
Perhaps this is the best posthumous reflection on Pyun's career from film essayist Will Sloan that sums up the director's life and career:
"His was not a perfect career, but it was a moving and sometimes genuinely inspired one, and I hope he's now seated alongside Welles, Franco, Steckler, Kuchar, and Mekas at the table of great filmmakers for whom creation was life."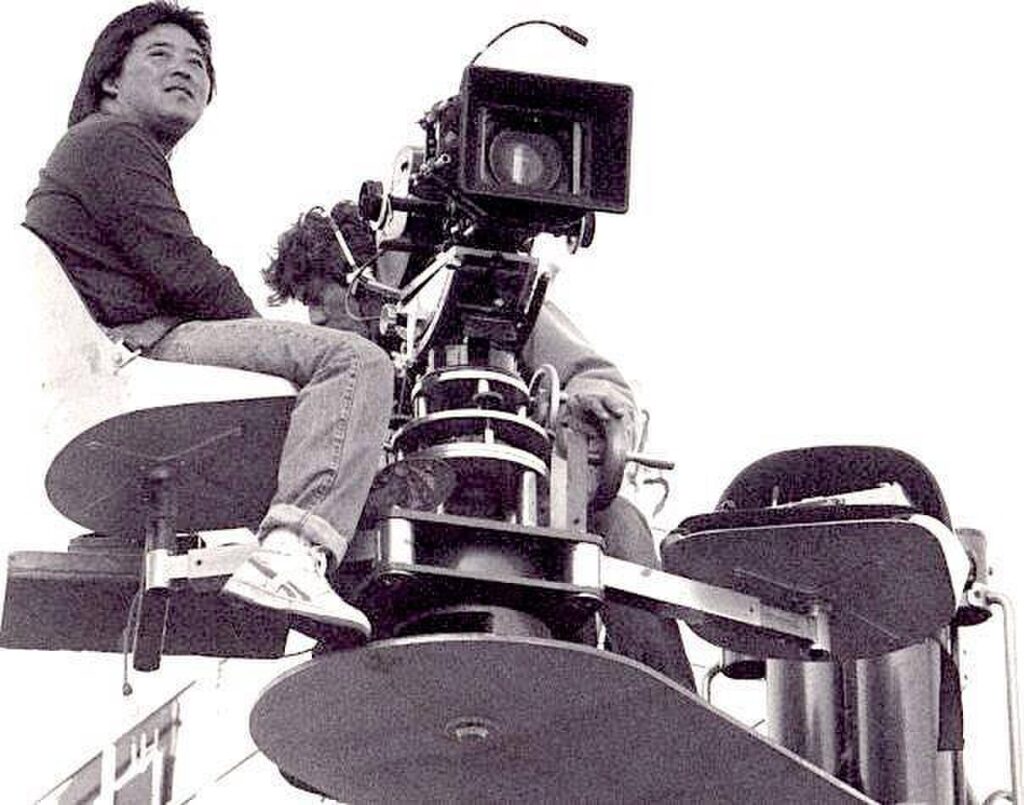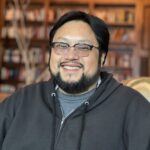 Anderson Le is the Artistic Director of the Hawai'i International Film Festival. Based in Los Angeles and Honolulu, Anderson diligently works in the global promotion of independent and world cinema through over two decades of film festival programming. He has programmed for other festivals ranging from the Los Angeles Asian Pacific Film Festival, Far East Film Festival in Udine, Italy, and Singapore International Film Festival. He was a program consultant for Comcast (2015-2019), working in providing monthly content for Xfinity on Demand. In his many travels, he has a knack to find karaoke and live his electric '80s dreams belting songs (badly) into the night…