The HIFF ONLINE CREATORS & CRITICS IMMERSIVE (HOCCI) program supports sustainable film criticism in Hawai'i through mentorship and paid career opportunities. The mission of HOCCI is to broaden diversity in film criticism across the Pacific region and use influencer branding strategies to spark career opportunities in Hawai'i, not be hampered by oceans, state borders and distance, because geography is no longer a barrier. Officially launched last year with ten young mentees, HOCCI is a reimagining of the former Roger Ebert Young Critics Initiative.
This year's iteration is a little different, in that we have a total of five participants (three returning HOCCI mentees from last year), but this time, they are covering HIFF as paid freelance journalists! In addition, their coverage will have more defined parameters within these specific themes:
#MauiStrong
Specialized programming at HIFF focused on supporting the communities of Maui and Lahaina/West Maui, the region that was most affected by the recent wildfire tragedy, as HIFF supports Pasifika artists focused on creative outlets for expression, healing, and sustainable and equitable futures. See UNCLE BULLY'S SURF SKOOL as a good starting point to explore the resilience of the West Maui community.
The Future of Hawaiian Cinema
Focused on films and the creative industry behind the Kānaka Maoli New Wave, happening now with a groundswell of authentic stories being produced by emerging Kānaka Maoli (Native Hawaiian) filmmakers. Pieces will explore the current state of Native cinema in Hawai'i and where we go from here.  These themes are explored in two HIFILM Panels–Hometown Heroes: Current Projects In Development and The Rise of Hawai'i Cinema are particular highlights–as well as in the Made in Hawai'i section.
Climate Gentrification
With capitalist interests, revitalization projects are being created and forced to displace long standing BIPOC communities due to the effects of climate change. This is happening first hand in Hawai'i and other Pacific Islands, with Pasifika communities in the same boat. Pieces will consider HIFF43 Green Screen films, especially Native Reckoning: The Fight Against Climate Gentrification HIFILM Panel, and the similarities happening to communities on a global scale.
So without further ado, here is this year's 2023 HOCCI cohort: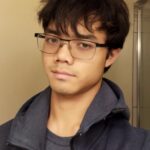 Devin Hung is currently a sophomore majoring in Creative Media at the University of Hawai'i at Mānoa. He was selected last year to be a mentee in HIFF's Online Creators and Critics Immersive where he wrote articles on some of the films present, and has written movie reviews since working for his high school's newspaper. He aims to one day become a film critic with an audience to introduce films of varying origins and genres to, as well as provide himself with an outlet to channel his love of film. When he isn't watching movies or doing his schoolwork, he enjoys spending his time writing, spending time with his friends, and religiously updating his Oscar predictions.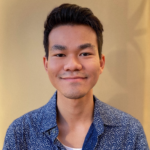 Sean Oketani is a recent graduate from Chapman University's Dodge College of Visual Film and Media Arts with a BFA in Television Writing and Production. He is passionate about writing and creating compelling media. In his free time,  he enjoys taking photos, going to the beach, and consuming various forms of media. Sean is also an intern at this year's HIFF43, as a contributing writer to the HIFILM blog.
Melissa Kim is a writer, journalist, and media consultant. Her work has highlighted independent films, Korean talent, and Asian American artists at SXSW, Sundance, Tribeca, and the Hawai'i International Film Festival. Her articles have been published in NBC News, Character Media, Koreanfilm.org, and Mochi Magazine. She also co-produces Kdrama Reports, a podcast covering Korean content. Melissa's experience in the media industry has led her to many different roles, from organizing open call auditions and directing a short film to working in international television distribution and assisting at MIPCOM. Melissa was also part of the Start-Up Writers Team for "Two Scoops Funny," a show featuring original comedy sketches at last year's Hawaii Comedy Festival. Melissa has an M.A. in Asian Studies; her graduate research has examined South Korea's independent film movement and the impact of Korean television dramas on the American distribution market.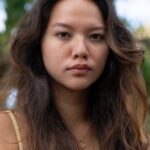 Pualalea Panaewa is a Kanaka ʻŌiwi (Native Hawaiian) filmmaker, actor, and organizer. Being born and raised in Waiʻanae, Oʻahu, heavily immersed in Hawaiian history and culture. She is passionate about preserving nā moʻolelo o Hawaiʻi (Hawaiian histories & stories) through film for Native Hawaiian audiences and beyond.  They are dedicated to combating the misrepresentation of Hawaiʻi in the media. Pualalea currently attends the University of Hawaiʻi at Mānoa, where they study Digital Cinema in The School of Cinematic Arts with a focus on Indigenous filmmaking.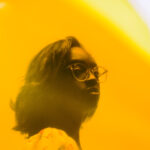 Olivia Trice (She/Her) is a multi-hyphenate producer and force to be reckoned with. She is a graduate of Hawaii Pacific University with a BFA in Multimedia Cinematic Production & Screenwriting. With 5 years of TV/Film production experience under her belt, Olivia is credited for her work on GODZILLA VS. KONG, HAWAII FIVE-O, MAGNUM P.I., and AMERICAN IDOL. As a former ambassador of the Community & Teen's department at Instagram, she has also spent much of her development online translating those connections into real-life impacts and business collaborations. While her artistic expression has evolved to span multi-forms of digital media, Olivia's passions remain photography, experimental filmmaking, and storytelling through aerial dance/improvisation. As of this year, Olivia is a Wahine in Film Lab Fellow with Hawaiʻi Women in Filmmaking.
Their reviews, articles and interviews will be published on the HIFILM Blog throughout the duration of HIFF43 through the end of October. The 2023 HOCCI is supported by Critical Minded, a grantmaking and learning initiative that supports cultural critics of color in the United States.