HIFF43 continues its streak of showing the very best in Asian action cinema from Japan, China and South Korea. From old school martial arts, including a documentary examining the posthumous bootleg Bruce Lee movie pipeline that flooded cinemas worldwide, to Japanese female assassins, savage samurais vying for power, and in-person tributes to action superstars Daniel Wu 吳彥祖 (ONE NITE IN MONGKOK, INTO THE BADLANDS, AMERICAN BORN CHINESE) and Don Lee 마동석 (TRAIN TO BUSAN, THE ROUNDUP, ETERNALS), who will be in attendance to revisit their filmography and greet their fans, this year's crop of Asian Action cinema is a full of fists, kicks, beheadings, many gunfights, and trails of mayhem in their wake.
All screenings are at Consolidated Kahala Theaters!
REVOLVER LILY (Japan)
October 14, 8:30pm (JUST ADDED)
October 18, 8:00pm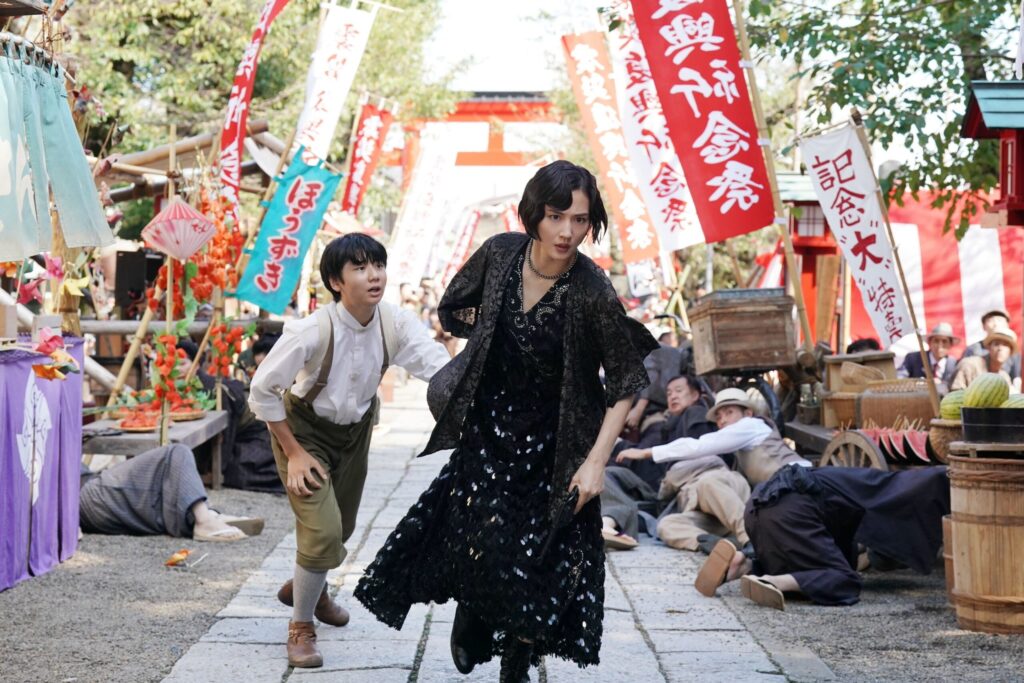 Tokyo, 1924–Yuri is the madam of a small bar. In a previous life, she was a brutal assassin with an impressive 57 kill count. One day, upon investigating the strange murder of an entire family, she encounters a young boy left behind. As it turns out this boy may hold the key to finding a large sum of money reported missing by the Imperial Japanese Army. Yuri must re-activate her "particular set of skills" to protect Shinta as they soon both become a target.
100 YARDS (China)
October 14, 6:00pm
October 22, 6:00pm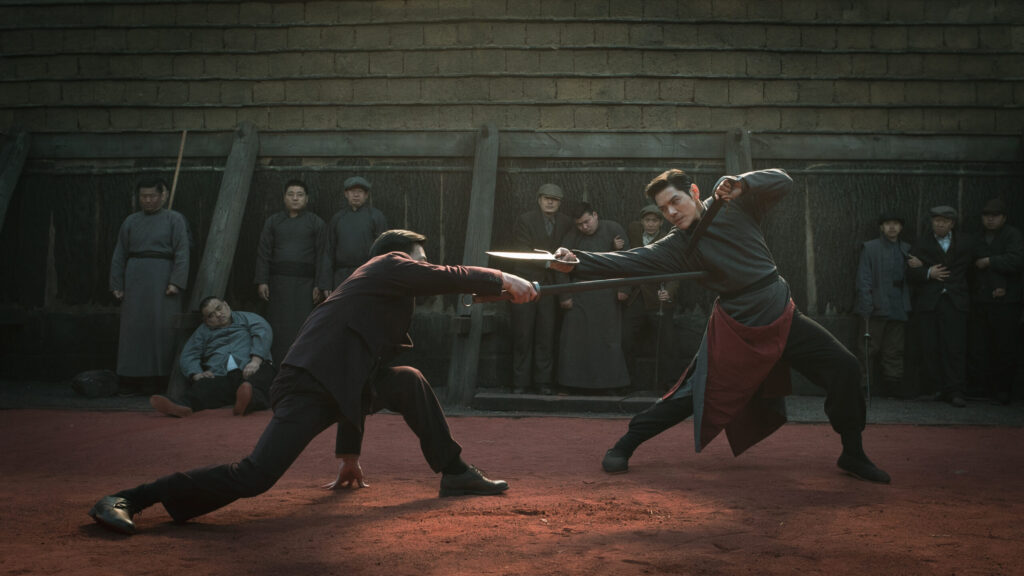 1920s Tianjin, northern China. The son of a martial arts master and his most talented apprentice fight to take over a prominent martial arts academy. But rather than obey the rule of settling disputes behind closed doors, they take their fight to the street. Esteemed screenwriter XU Haofeng (Wong Kar Wai's THE GRANDMASTER) co-directs with his brother XU Junfeng, and continues to mine his favorite era, the early 20th century, when martial arts (and Asia) was in a transitional period.
ENTER THE CLONES OF BRUCE (USA, Hong Kong)
October 14, 11:00am
October 19, 3:30pm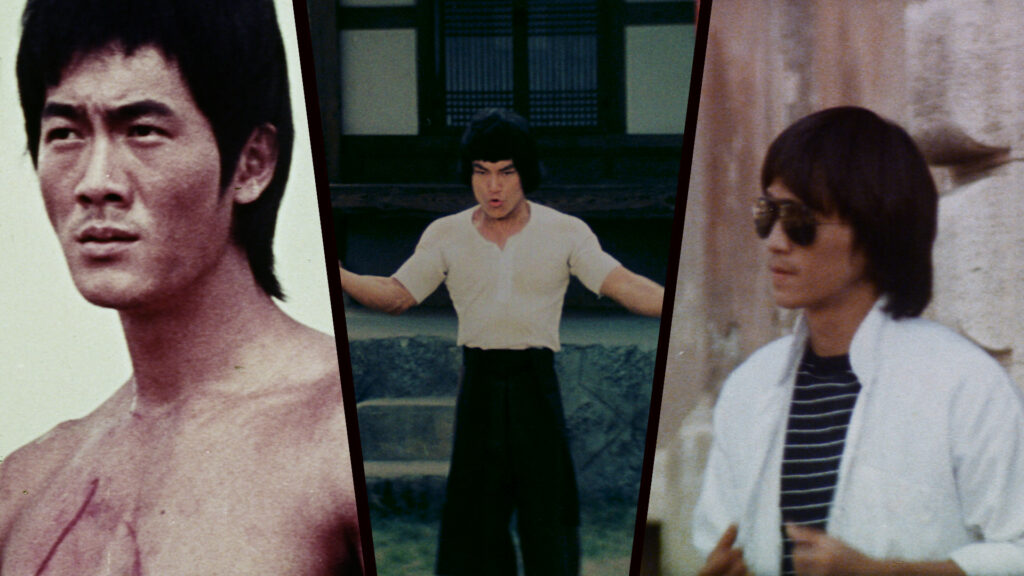 When Bruce Lee died in 1974 at the peak of his superstardom, he had completed only four feature films. But within hours of his funeral, Hong Kong movie studios began to produce hundreds of unauthorized biopics, sequels, prequels, spin-offs, and rip-offs starring a competing series of Lee lookalikes (Bruce Le, Bruce Lai, Bruce Liang, etc). Over the next decade, fueled by both deception and demand, 'Bruceploitation' would become a staple of global cinema, feeding a martial arts appetite that was fueled by the legend.
KUBI (Japan)
October 15, 8:15pm
October 18, 9:15pm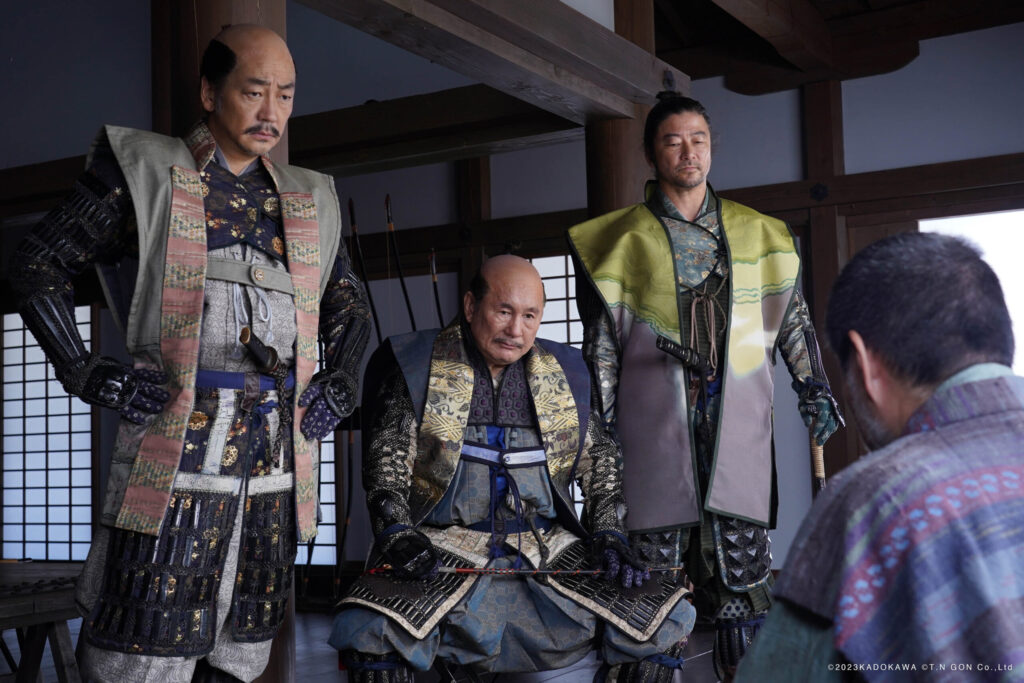 Takeshi Kitano returns to the directors chair in this adaptation of his own novel, a blood soaked samurai tale set in 16th century Japan. Lord Nobunaga, intent on domination, is waging war against several clans when one of his vassals, Murashige stages a rebellion and promptly disappears. Nobunaga assembles his other vassals and orders them to capture the fugitive Murashige. The result is eye-popping, blood soaked vistas (and tons of beheadings), palace intrigue, queer romance, and every major Japanese male actor on the big screen.
THE WHITE STORM 3: HEAVEN OR HELL (Hong Kong)
October 13, 8:30pm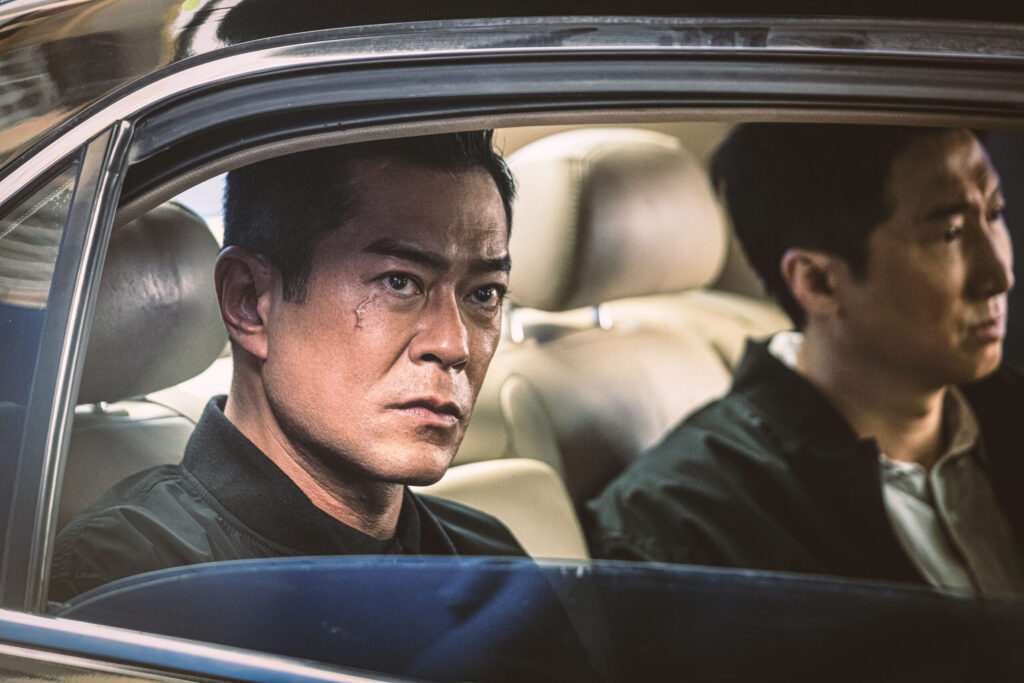 Aaron Kwok plays Cheung, an undercover cop who infiltrates a drug cartel led by a notorious Thai drug lord (Sean Lau). In classic heroic bloodshed fashion, the two develop a bond of brotherhood. Cheung's only hope to escape the treacherous jungle region and his ambiguous morality is to somehow contact the superintendent of the Hong Kong Narcotics Bureau (Louis Koo), who has solemnly sworn to save Cheung and demolish the cartel once and for all.
ONE NITE IN MONGKOK WITH DANIEL WU IN ATTENDANCE (Hong Kong)
October 17, 8:15pm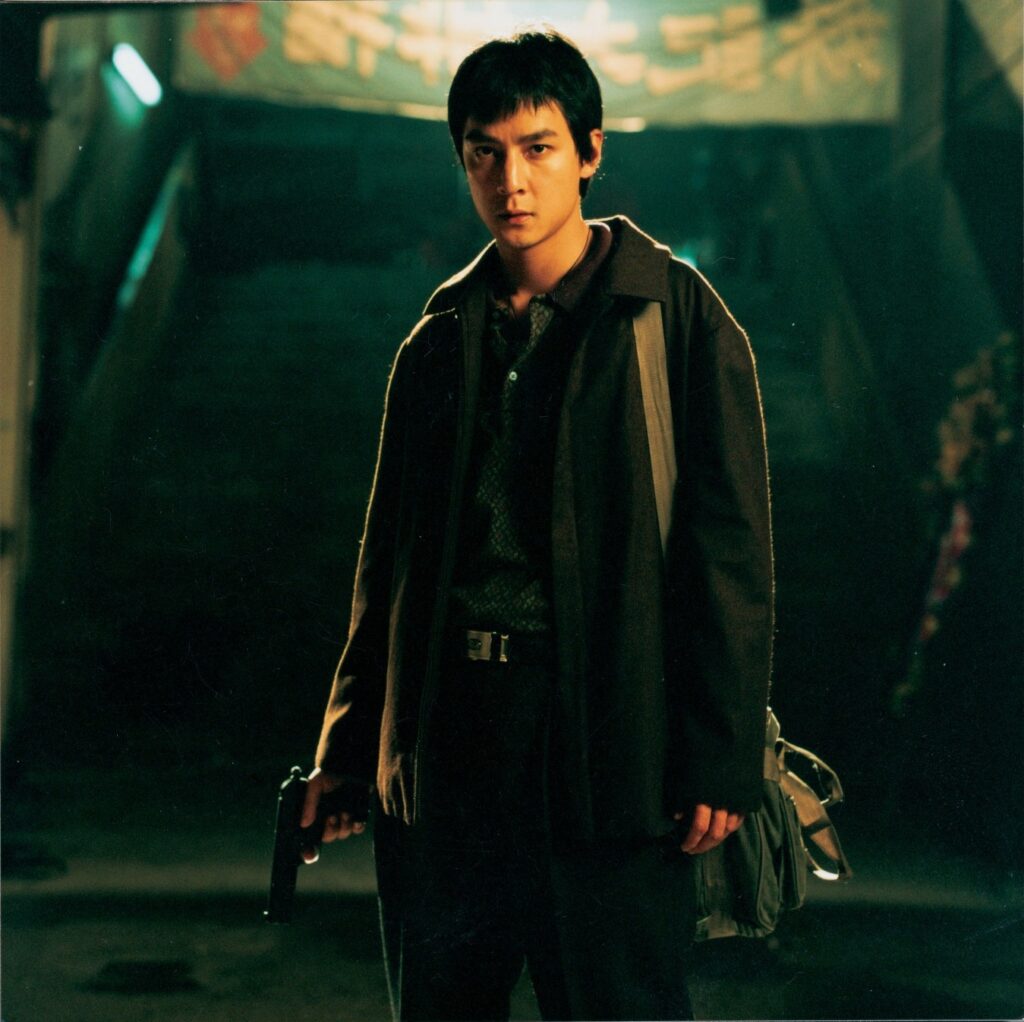 A classic gangland tale set in motion when a triad war escalates in Hong Kong's most crowded and colorful district. An assassin from the mainland is hired by a gang boss to kill a rival leader but plans start to go awry when the killer, Lai Fu (Daniel Wu), crosses paths with Chinese prostitute Dan Dan (Cecilia Cheung) and protects her from a rough customer. As they go into hiding from Dan Dan's assailant, Lai Fu finds out a police team led by Officer Milo (Alex Fong) is on his trail with assistance from the underworld figure who brought him to Hong Kong in the first place. ONE NITE IN MONGKOK was heralded as one of the best films to come out of Hong Kong in 2004. With a taut script set in the constraint confines of Mongkok District, and a powder-keg of a story taking place over a 36 hour period, the strong acting complement the entire package. Daniel Wu, who has established a strong foothold in the Hong Kong film scene, leads a strong cast.
THE ROUNDUP: NO WAY OUT WITH DON LEE (MA DONG-SEOK 마동석) IN ATTENDANCE (South Korea)
October 21, 8:15pm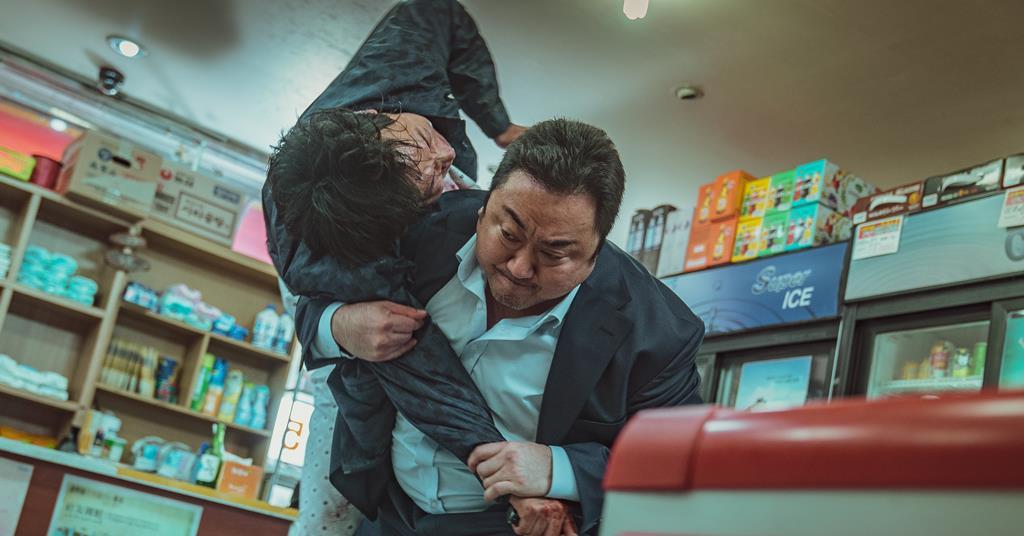 Monstrously sized, hard-boiled cop Ma Seok-do (Don Lee) joins a new squad to investigate a murder case. Soon, he finds out this case involves busting a synthetic drug ring and starts to dig deeper. Meanwhile, the guy behind it all-Joo Sung-chul (Lee Jun-hyuk)-doesn't stop looking for trouble, and the Japanese drug distributors, Ricky (Munetaka Aoki) and his gang, come to Korea to join the chaos. Things are just about to get out of hand. The third chapter in the mega-successful THE ROUNDUP franchise.
THE GANGSTER, THE COP, THE DEVIL (South Korea)
October 22, 1:30pm
Don Lee is a fierce crime boss, who is violently attacked after a fender bender on a rainy night. After fighting back, he barely escapes. With his reputation damaged and fueled with vengeance, he soon forms an unlikely partnership with a detective to catch the assailant, but soon discovers the attacker is a serial killer. World premiering at Cannes 2019, and set for a U.S. remake with Lee reprising his role, this special presentation is part of HIFF43's Tribute to Korean superstar Don Lee.