THE ALIʻI KING and KA ʻĀʻUMEʻUME: NAVIGATING HOME are two films presenting Hawaiian diaspora experiences on-screen and told by Hawaiian filmmakers who are in the diaspora (living outside of Hawaiʻi) themselves.
THE ALIʻI KING is a narrative short film taking place in the 1960s detailing a Hawaiian-German immigrant family road-tripping from Utah to Anaheim, California to attend the opening of the "Tikiland" attraction at Disneyland. Directed by Kanaka Maoli Christine Kunewa Walker, this film is based on a true story from her own childhood.
Her film encompasses the future of Native Hawaiian Cinema as it is an embodiment of the Kanaka Maoli diaspora experience in a film. It is so fascinating to see this film based in the 1960s. This was a time where access to Hawaiian cultural education, especially in places outside of Hawaiʻi, were not accessible. The only access to cultural education you really had was from your parents who moved away from Hawaiʻi. So, it was easy for me to see why the protagonist, May Kaiwi, was so eager to see the opening of "Tikiland" of Disneyland. She wanted some way to be able to connect to her culture besides just her family. This attraction of course alludes to the real "Enchanted Tiki Room" at Disneyland. Today, this attraction is something Native Hawaiians regard as non-representative, stereotypical, and even racist towards Native Hawaiians.
This is one of the first narrative films to highlight a Hawaiian diaspora perspective as most of the Native Hawaiian-made narrative films have largely taken place in the homeland. The way in which the cultural connect and disconnect is portrayed is so well expressed. It was a moving experience to see the film through the protagonist's point of view. A mixed kaikamahine (young girl) with a Hawaiian father and German mother trying to navigate her identity in Utah… this film shows exactly how difficult that is.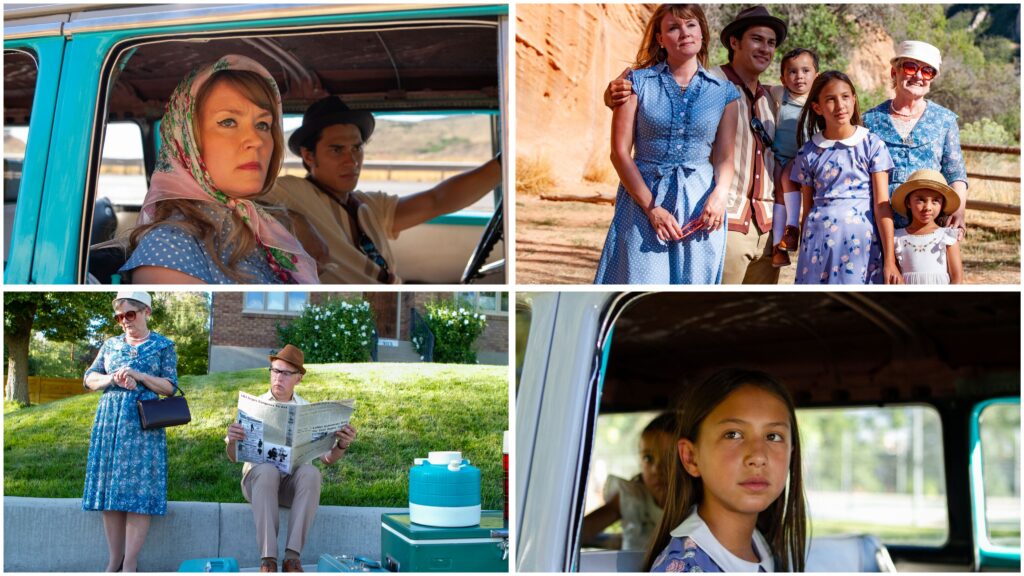 Although I grew up in Hawaiʻi, I still resonated with May so much. The writing and acting is so well done that I can empathize with the protagonist so easily. She was dealing with so much chaos around her that she seemingly had to be a grown up herself. I really felt for her, although she was a fictional character. Especially with cultural connection and disconnection as a mixed kid, because some of the things she experienced are real for the Hawaiian diaspora.
The film stars Brandon Finn as Kanaka Maoli Johnny Kaiwi (dad), Marissa Van Den Borre as German-Immigrant Lana Kaiwi (mom), and newcomer Brooklynn Lee as the protagonist May Kaiwi. All the actors are perfectly cast and with the skilled direction of Kunewa, this story is remarkably brought to life.
KA ʻĀʻUMEʻUME: NAVIGATING HOME is a documentary by queer Kanaka Maoli filmmaker, Pumehana Cabral. This film centers around māhū and aikāne Kānaka Maoli residing on Oʻahu. Although it's just an eight-minute documentary, we as the audience get to experience a snapshot into each of the interviewees' lives.
One of the Kanaka Maoli interviewed in this film is Kalikopuanoheaokalani Aiu, a multidisciplinary artist who just moved to Oʻahu after growing up away in Colorado. Kaliko is someone I'm familiar with, an incredibly talented artist who is one of the integral parts of Ka Māhui. Their group has helped to create inclusive community gatherings that especially uplift māhū, aikāne Kānaka Maoli, and other Black and Brown folks who share similar identity.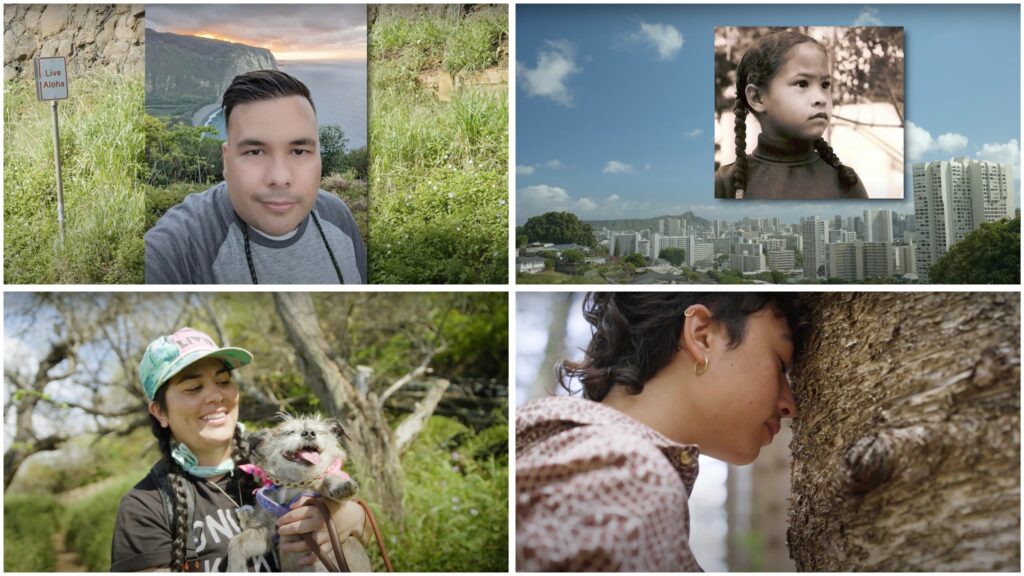 Another interviewee I'm familiar with is Joy Lehuanani Enomoto. Joy is an alakaʻi in the community amongst youth organizers, including myself, who look up to her a lot. She is well-versed in ʻike Hawaiʻi, especially pertaining to the history of the independent Hawaiian nation. Not only is she an amazing organizer, but an artist who has created so many amazing pieces pertaining to Hawaiian identity. In this film, she shares that she was in the diaspora for a while but was pretty much told to return home by Haunani-Kay Trask after a talk at UC Berkeley.
Something special about this documentary is the way it especially highlights māhū and aikāne. As someone navigating my own māhū and aikāne identity, it makes me feel so much more connected to witness even just some of our community who are navigating these Kanaka Maoli identities and lifeways themselves. None of us are alone, we have a home and we have community.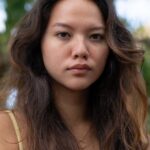 Pualalea Panaewa is a Kanaka ʻŌiwi (Native Hawaiian) filmmaker, actor, and organizer. Being born and raised in Waiʻanae, Oʻahu, heavily immersed in Hawaiian history and culture. She is passionate about preserving nā moʻolelo o Hawaiʻi (Hawaiian histories & stories) through film for Native Hawaiian audiences and beyond.  They are dedicated to combating the misrepresentation of Hawaiʻi in the media. Pualalea currently attends the University of Hawaiʻi at Mānoa, where they study Digital Cinema in The School of Cinematic Arts with a focus on Indigenous filmmaking.
The HIFF ONLINE CREATIVES & CRITICS IMMERSIVE (HOCCI) program supports sustainable film criticism in Hawai'i through mentorship and paid career opportunities. The mission of HOCCI is to broaden diversity in film criticism across the Pacific region and use influencer branding strategies to spark career opportunities in Hawai'i, not be hampered by oceans, state borders and distance, because geography is no longer a barrier. The 2023 HOCCI is supported by Critical Minded, a grant-making and learning initiative that supports cultural critics of color in the United States.