Vicious zombies, grisly action set-pieces, and shocking gore are not a regular occurrence in Hawai'i indie films. If that doesn't sound like your idea of a good time, then DECADE OF THE DEAD is not for you. But for those who are able to stomach such intense visuals, and even enjoy them in a perverse way, this zombie action flick "set in paradise" will be right up your alley.
The film follows a group of hardened survivors ten years after the start of a zombie apocalypse. When they sail to a remote island for sanctuary, they must race against time to fight a power-hungry cult that worships the dead. This synopsis might sound generic and steeped in cliches, but the simplicity (and yes, predictability) allows the focus to be directed to how these plot beats occur, which sustainably entertained me.
DECADE OF THE DEAD does an admirable job. The zombies are inhumanly fast, which only adds to their terrifying nature beyond the great makeup work. Exceptional lighting during all of the scenes with the cult are harsh and off-putting, emphasizing their descent into madness. And there are nail-biting action sequences where it feels as if no one is ever safe, a feat not every action or horror movie can accomplish well.
Beyond the superficial aspects that make DECADE OF THE DEAD impressive for its small budget, the character-work takes a surprisingly central role in the narrative. I did not expect that this film would make me care about the characters in any way, but the writers managed to give every one of the main heroes an emotional core. One of them is yearning for her lost sister, another holds his wounded past close to his chest, and the last of this trio has a sense of doom about herself. All of these ideas are heightened in the lens of this post-apocalyptic world, and I found myself rooting for them very quickly.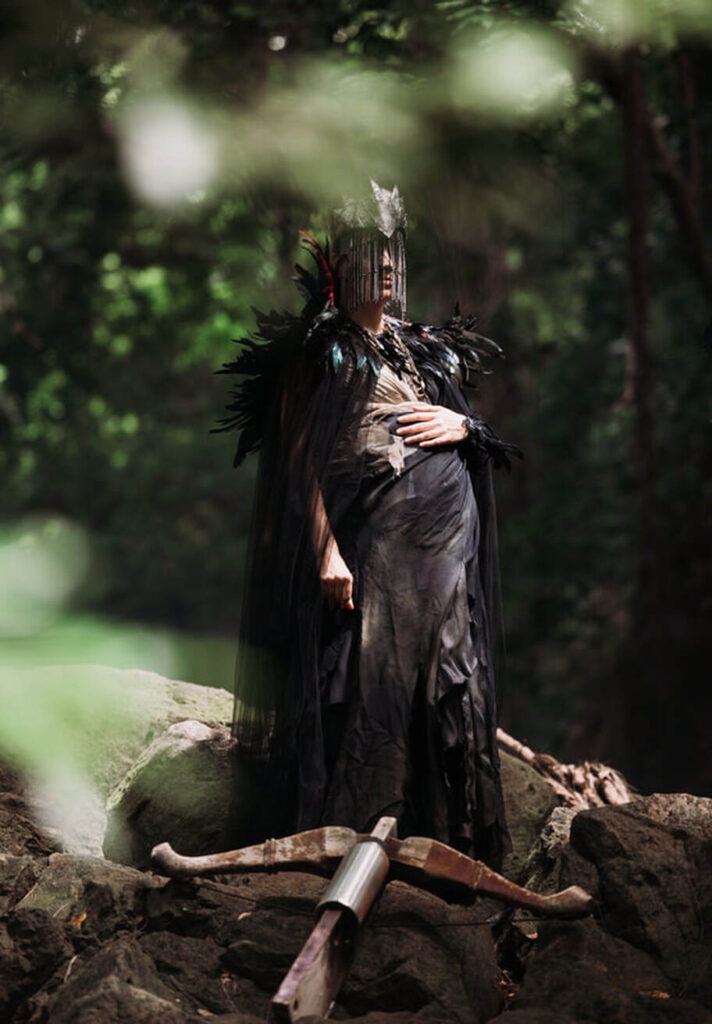 The fact that this is a low budget genre feature film that is primarily a Hawai'i homegrown production makes me love the film even more. 95% of the cast and crew are either from a Native Indigenous Hawaiian or local background, and none of them are people who mainstream film audiences would recognize. Entirely shot on Oʻahu, local audiences familiar with the island's geography, will recognize places like Kualoa Ranch, with many of the film's major moments taking place in these famous locales. The film is also co-directed by Adam Deyoe and Fairai Richmond, a locally based filmmaker, who has been working in the local film industry for years.
All of this is to say that DECADE OF THE DEAD is not your typical "Hawaiian" film and is all the better because of it. For as long as movies were being made, Hawaiʻi in film has been depicted as a perfect paradise (BLUE HAWAII, 50 FIRST DATES) or a crime-ridden land (TV police procedurals like HAWAII FIVE-O). It is only recently that a more accurate, realistic depiction of Hawaiʻi has been presented on screen, from AUGUST AT AKIKO'S to EVERY DAY IN KAIMUKĪ .
Cinematic stories set in Hawaiʻi allow for greater Pacific Island representation in the film community. And while it is necessary and good that most of these films tell stories that are from the perspective of Native Hawaiians or the local community, narrative plenitude is crucial for a burgeoning Hawai'i film industry. Local filmmakers should be empowered to explore genre stories (the plethora of ghost stories alone should be a great starting point).
The film played like gangbusters at HIFF43, where it had its world premiere in the Extreme section. Cast and crew seeing the fruits of their labor on the big screen, along with a rowdy audience interacting with the filmmakers, coupled with some actual zombies in the lobby and props on display gave it a heightened experiential, big event and a festive atmosphere that was apropos so close to Halloween!
View this post on Instagram

This is why DECADE OF THE DEAD should have merit. Hopefully, this film opens doors for more genre movies from local and Native Hawaiian filmmakers, so our cinematic canon can be just as diverse as our community.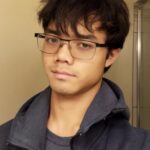 Devin Hung is currently a sophomore majoring in Creative Media at the University of Hawai'i at Mānoa. He was selected last year to be a mentee in HIFF's Online Creators and Critics Immersive where he wrote articles on some of the films present, and has written movie reviews since working for his high school's newspaper. He aims to one day become a film critic with an audience to introduce films of varying origins and genres to, as well as provide himself with an outlet to channel his love of film. When he isn't watching movies or doing his schoolwork, he enjoys spending his time writing, spending time with his friends, and religiously updating his Oscar predictions.
The HIFF ONLINE CREATIVES & CRITICS IMMERSIVE (HOCCI) program supports sustainable film criticism in Hawai'i through mentorship and paid career opportunities. The mission of HOCCI is to broaden diversity in film criticism across the Pacific region and use influencer branding strategies to spark career opportunities in Hawai'i, not be hampered by oceans, state borders and distance, because geography is no longer a barrier. The 2023 HOCCI is supported by Critical Minded, a grant-making and learning initiative that supports cultural critics of color in the United States.