In the documentary RAZING LIBERTY SQUARE, redevelopment is pushing out a poor Black community of approximately 700 families in Liberty Square, a neighborhood that sits in the middle of Miami, Florida.
And in Myanmar, thousands have been relocated due to the development of the Myitsone Dam, a project funded by Chinese investment for energy production depicted in ABOVE AND BELOW THE GROUND.
While each film documents distinctive communities a world away from each other, both spotlight complicated forces surrounding forced migration.
Residents depicted in RAZING LIBERTY SQUARE face new interest in the redevelopment of their neighborhood due to its elevation – they are being forced out by climate gentrification.
What exactly is climate gentrification?
Katja Besson, the director of RAZING LIBERTY SQUARE, first learned the term while making the film. Climate gentrification was actually coined in Miami; researchers conducted a 2018 study which concluded that the elevation of property in the city affected their values due to flooding and sea level rise.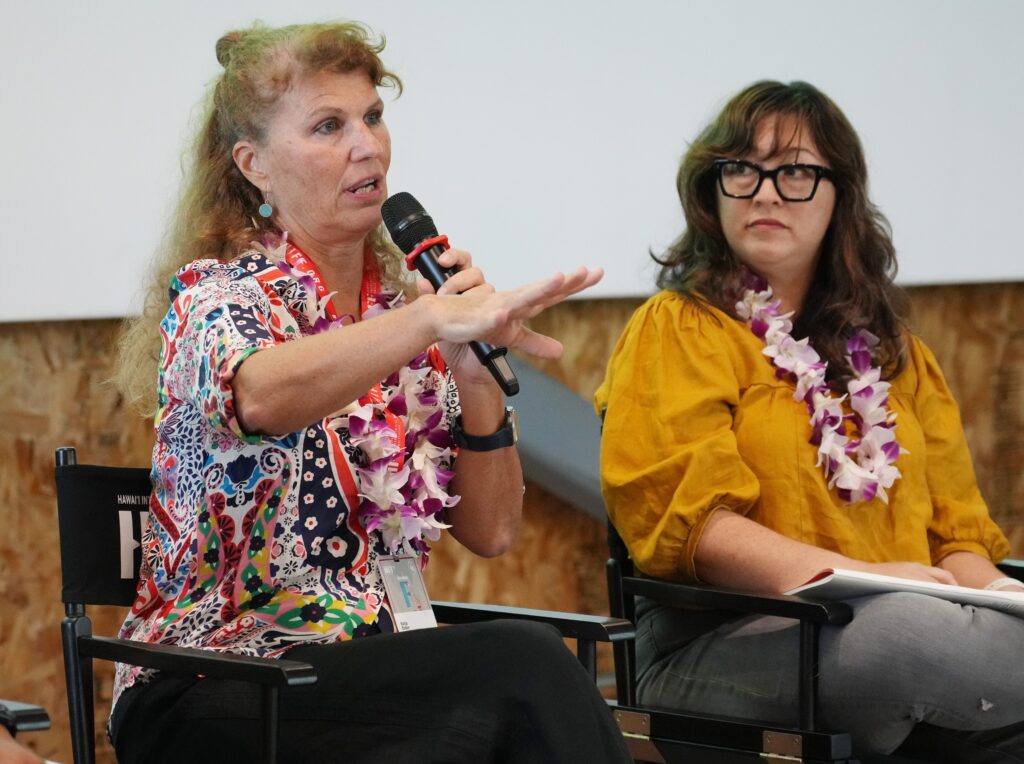 At one of the festival's panel discussions, Besson talked about how weaving the story was especially challenging since the narrative was framed by two major issues: housing and climate change. Like other major cities in the U.S., Miami has a hot housing market, with prices rising and affordability disappearing. "It was very difficult to find the right balance, bringing these two crises in Miami together," she said. "The housing crisis is connected to the climate crisis."
With extreme weather and flooding in recent years, real estate developers were suddenly interested in Liberty Square, a public housing community situated far from the ritzy, flood-prone real estate sitting along shorelines. The neighborhood was ripe for climate gentrification; economic opportunity presented itself.
Liberty Square's public housing residents consist of predominantly Black, low-income families unable to afford market-rate rents. The area is also known for its high rates of crime and gun violence. Apartments are in great disrepair; in the film, a young resident is seen using the bathroom sink, underneath which an exposed pipe gushes water into a bucket.
The redevelopment of Liberty Square began in 2017, part of a $300 million contract won by developer Related Urban. Public housing units began getting demolished for new, mixed income real estate – a combination of commercial properties and housing units that will generate profit, with mixed-income residents with higher incomes. New tenants of different racial and socioeconomic demographics will effectively gentrify the neighborhood.
However, there are a number of contributing factors leading to the forced migration of residents from Liberty Square, extending far beyond climate change and economic interests. Their upheaval is years in the making.
Liberty Square is one of the oldest public housing projects in the country, dating back to 1937. It was created to provide housing for Black families and move them to an undesirable part of the city – the center of Miami, because they were not allowed to live on the beach. The public housing there was created as a pipeline for segregation – persons of color were pushed to live in the neighborhood.
Segregation not only demarcated neighborhoods across racial lines in Miami, but a physical wall was built to separate Black and White communities, a section of which still stands and residents distinctly remember. Racial tensions flared when Black families began moving to neighborhoods across the wall, a narrative that conjures up "A Raisin In The Sun."
But there are also fond memories in Liberty Square's history, light years away from the violence and dilapidation that characterize it today. Former residents recall mango trees growing in yards and people not needing to lock their doors, a close-knit community where multiple generations of families raised their children.
The area is also home to Hampton House, a storied building which welcomed Black celebrities and leaders such as Dr. Martin Luther King, Jr., Malcolm X, and Muhammad Ali. Due to segregation at the time, they were not allowed to stay in Miami hotels where they performed.
But Miami also has a complicated history of city planning, with the mismanagement of funds, redirected resources, and a lack of social services factoring into its development. Historical moments of racial tension have followed desegregation, perhaps most notably with riots in the 1980s. A previous public housing redevelopment project in 1999 was also marked by scandal and mismanagement, effectively fueling a deep-seated distrust that persists today.
There was also something egregiously missing in the redevelopment process: Liberty Square's residents did not have political representation for decades; city planners built the neighborhood technically outside of city limits.
Consequently, these many factors in Miami's historical development have all contributed to the migration of residents out of Liberty Square. Climate gentrification emerges as the more recently acknowledged, and immediately apparent, catalyst for their uprooting.
On the other hand, in ABOVE AND BELOW THE GROUND, a documentary directed by Emily Hong, economic globalization and political forces in Myanmar are forcing ethnic communities to leave their homelands.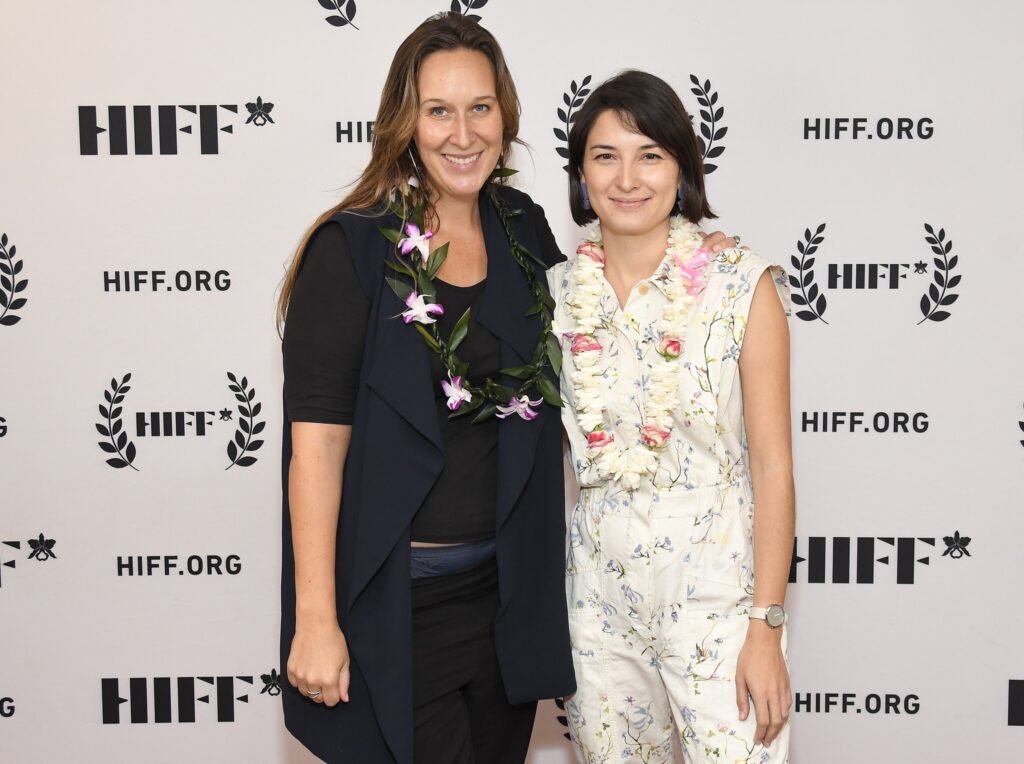 Thousands were relocated due to the development of the Myitsone Dam, a project funded by Chinese investment for energy production and approved by Myanmar's government. Construction began in 2009, with 90% of the electrical energy slated to go to China.
Residents were moved to temporary settlements, their homelands were intentionally flooded for dam development along the Irrawaddy River.
The Myitsone Dam is part of China's Belt and Road Initiative (BRI), a global infrastructure initiative of trade and economic investment launched in 2013. It is an ambitious international expansion of economic measures used as tools of foreign policy; 147 countries have been linked to the BRI.
The film takes a close look at how the impact of such economic globalization has relocated the Kachin, an Indigenous Christian minority in Myanmar, which is a Buddhist country. It has also given rise to activism, a risky endeavor in a nation with a military government, a history of violent crackdown on dissent, and a lack of political representation for minorities.
Aung San Suu Kyi had spoken out against the Myitsone Dam project, but she changed her stance after getting elected as a civilian leader in 2015; she was later ousted by a military coup in 2021.
The region involved is more than just housing property for the communities displaced.
A farmer, Lu Ra, practices hillside farming, a traditional farming method that has been practiced for many generations. In one scene we see her harvesting taro, a root vegetable. The land is her homeland as well as the source of livelihood for her and her family. It is for many; another woman supported her family by fishing in the Mali Hka river in Kachin State.
Lu Ra is among many who have been relocated, but she has also emerged as an activist, engaging in protest with others who oppose the hydropower development. We also see a three-member Christian band wrestle with crafting song lyrics that may criticize the project but still be less blatant so as to bypass arrest for doing so.
Ja Hkawn, another activist, cited that many villagers feared joining them in speaking out because they were already facing the struggles of poverty. In fact, opposition to the Myitsone Dam has been met with a harsh backlash. Lu Ra said that rice rations provided by Chinese representatives for the Myitsone Dam stopped giving them to those who began opposing the project.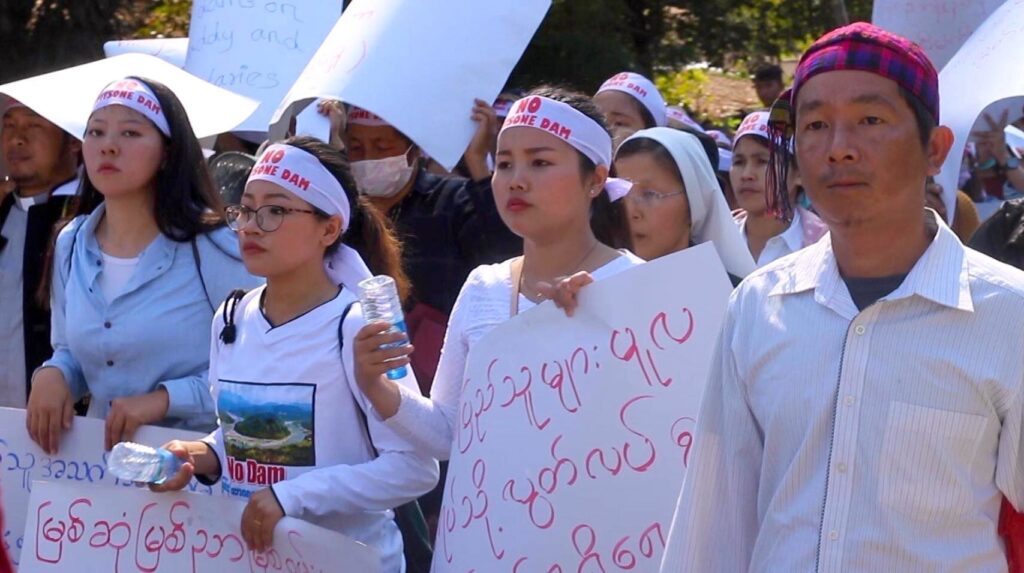 The activists engaging in protest in the film feared the consequences, strategizing how they might approach their official charges and considering if they potentially faced fines or detainment. But their shared opposition has also connected them to each other, as relocation has forced them to migrate, but it has also ignited them together for a common goal.
Their goal, however, is at odds with Myanmar's ambitions and Chinese economic statecraft.
Though not detailed in the film's narrative, Myanmar's government agreement for Chinese investments is particularly significant as a measure of reducing its debt. Myanmar is a relatively impoverished country which stands to benefit from foreign investments in order to improve its economy. It has also grappled with years of political unrest and a lack of stability and minority representation.
Though differentiating local and global forces have characterized the narratives surrounding the forced migrations in Miami and Myanmar, parallels emerge. Minority communities are being uprooted due to situational factors constructed many years prior, and in both migrations, economics and politics are inextricably linked.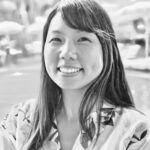 Melissa Kim is a writer, journalist, and media consultant. Her work has highlighted independent films, Korean talent, and Asian American artists at SXSW, Sundance, Tribeca, and the Hawai'i International Film Festival. Her articles have been published in NBC News, Character Media, Koreanfilm.org, and Mochi Magazine. She also co-produces Kdrama Reports, a podcast covering Korean content. Melissa's experience in the media industry has led her to many different roles, from organizing open call auditions and directing a short film to working in international television distribution and assisting at MIPCOM. Melissa was also part of the Start-Up Writers Team for "Two Scoops Funny," a show featuring original comedy sketches at last year's Hawaii Comedy Festival. Melissa has an M.A. in Asian Studies; her graduate research has examined South Korea's independent film movement and the impact of Korean television dramas on the American distribution market.
The HIFF ONLINE CREATIVES & CRITICS IMMERSIVE (HOCCI) program supports sustainable film criticism in Hawai'i through mentorship and paid career opportunities. The mission of HOCCI is to broaden diversity in film criticism across the Pacific region and use influencer branding strategies to spark career opportunities in Hawai'i, not be hampered by oceans, state borders and distance, because geography is no longer a barrier. The 2023 HOCCI is supported by Critical Minded, a grant-making and learning initiative that supports cultural critics of color in the United States.