Directed by husband and wife filmmaking duo, Todd Soliday and Leah Warshawski, UNCLE BULLY'S SURF SKOOL spotlights a surf instructor in Lahaina, Bull Kotter (Uncle Bully), and his dedication to serving his community amidst the pandemic and following the wake of the August 8th Lahaina wildfire.
The documentary begins by showcasing Uncle Bully and the work he does as a surf instructor for children, with his inclusion of instructing a handful of homeless youth living in Lahaina during the pandemic. This addition to his surf lessons began when he noticed a few kids watching him at the homeless encampment near the beach where he teaches at, and asked if they would be interested in joining. Within the first few minutes of the documentary, it's apparent how much he cares about these kids, as well as his strong desire for fostering community.
Uncle Bully moved to Maui when he was 8 years old and grew up surfing and spending time in the ocean. As he got older, he began to struggle with addictions to drugs and alcohol, which led him to growing up on the streets of Lahaina. These struggles that he went through, as he puts it, prepared him for this position as a positive role model for at-risk youth. This shared sense of struggle and familiarity he has for the lived experiences of these children informs the drive he has for wanting to make a difference in their lives. As he describes in the film, he discovered that helping people and giving back is more rewarding and fulfilling than any of the substances he's used before.
In addition to providing free surf lessons to homeless youth, he also began incorporating educational lessons after he discovered a few of the kids struggled with reading and writing.
Following the devastating August 8th wildfire in Lahaina, where the documentary was filmed, directors Soliday and Warshawski added an additional ten minutes to the ending of the film. In this impromptu coda, the film documents the aftermath of the town of Lahaina, recontextualizing the film into a historic archive and dedication to the town and community of Lahaina.
The ending is somber and the magnitude of the destruction that Lahaina went through felt palpable throughout the theater. The images of the aftermath of Lahaina are bleak and tragic. Uncle Bully shares a story of narrowly escaping his car being burned and how he lost his house to the fire.
A week after the fires, Uncle Bully is back out on the ocean surfing with the children. It is during this moment in the film that he gives more insight into why he strongly believes in what he does, as he sees the ocean as a form of therapy–it forces you to be present, to focus on surfing, and takes your mind off of the tragedy.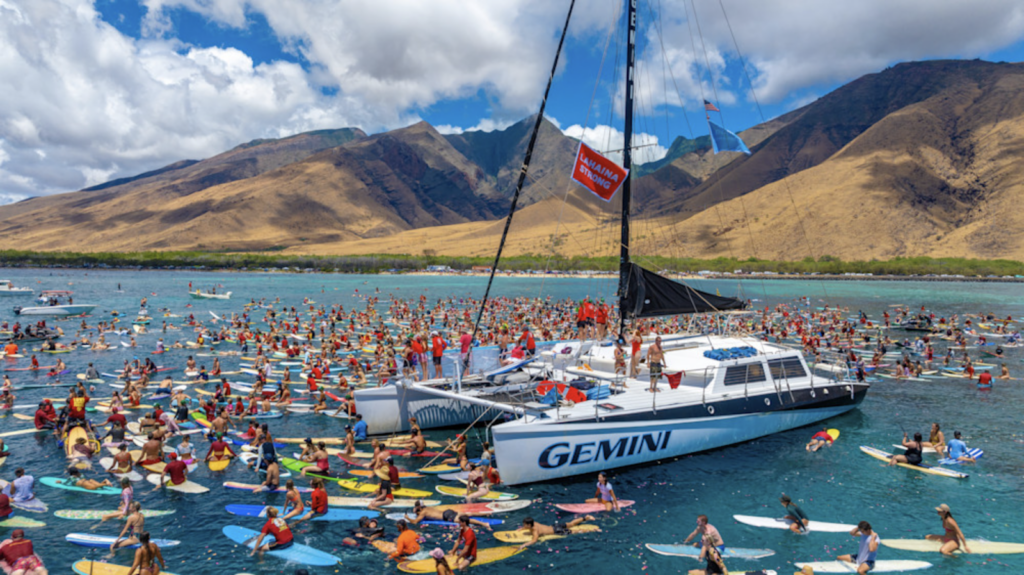 The film ends with a snapshot of a paddle-out memorial in Lahaina a month following the fires. In times of tragedy and immense loss, Uncle Bully believes that's when it's most important that people come together and rely on each other. It's a powerful ending to the documentary that showcases the importance of community, supporting one another in times of need, as well as the resilience of the people in Lahaina.
UNCLE BULLY'S SURF SKOOL made its world premiere on the opening night of the 43rd Hawai'i International Film Festival. To learn more about this film and its ongoing updates in regards to the Lahaina wildfire, you can visit inflatablefilm.com.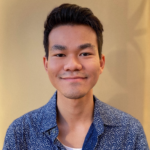 Sean Oketani is a recent graduate from Chapman University's Dodge College of Visual Film and Media Arts with a BFA in Television Writing and Production. He is passionate about writing and creating compelling media. In his free time,  he enjoys taking photos, going to the beach, and consuming various forms of media. Sean is also an intern at this year's HIFF43, as a contributing writer to the HIFILM blog.
The HIFF ONLINE CREATIVES & CRITICS IMMERSIVE (HOCCI) program supports sustainable film criticism in Hawai'i through mentorship and paid career opportunities. The mission of HOCCI is to broaden diversity in film criticism across the Pacific region and use influencer branding strategies to spark career opportunities in Hawai'i, not be hampered by oceans, state borders and distance, because geography is no longer a barrier. The 2023 HOCCI is supported by Critical Minded, a grant-making and learning initiative that supports cultural critics of color in the United States.