The 76th annual Cannes Film Festival is wrapping up this weekend and the HIFF programmers—Artistic Director, Anderson Le and Director of Programming, Anna Page—are wrapping up their annual programming trip. With numerous screenings and meetings with distributors and sales agents, it was a whirlwind ten days to seek out and secure the best in world cinema for the upcoming HIFF43 this coming October.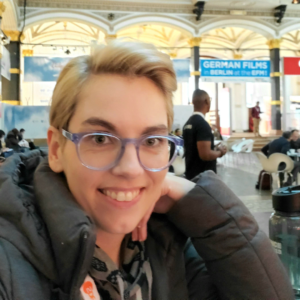 As Director of Programming and specifically in charge of East Asian cinema, Anna has been concentrating on new Korean and Japanese films. "It's been very intense! Aside from a record five South Korean films in official selections, there were several more new K-films that were only screening for buyers and priority badge only. HIFF is fortunate to get priority access because of our longstanding attendance at the Marche that it's a nice advantage to see new films months before their releases."
"It's great to see so many familiar faces and to reunite with friends from far-flung places after the COVID disruption," said Anderson. "Aside from the official selections, the real meat of the festival is at the Marche du Film (Cannes Market), where we are attending numerous market screenings and scheduling many meetings. It's the un-glamorous part of Cannes, because it's no different from attending any expo or convention."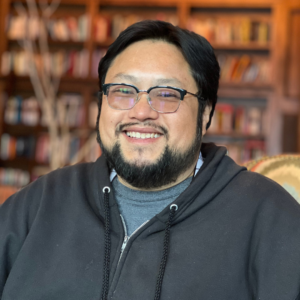 Here is a short list of film highlights that the programmers hope to bring over to HIFF43 this fall. Now the work begins in negotiating with the rights holders with various factors that will determine their availability—from premiere statuses, to ongoing deals with US distributors, to straight up screening fee costs…
But, this is a glimpse of what they really liked and, hopefully, we will see some of these films at the upcoming Fall Festival this October 12 – 22!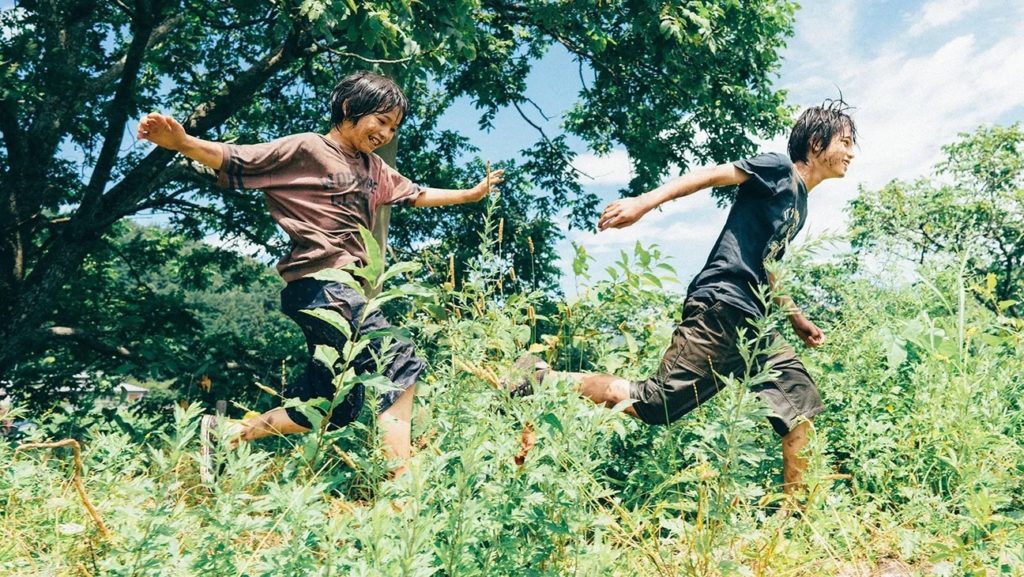 MONSTER (Japan)
The latest from Palme D'Or winner and HIFF favorite Hirokazu Kore-eda (SHOPLIFTERS, BROKER) does not disappoint. Featuring another great performance by Sakura Ando and breakout performances from the film's two young stars, the film unfolds in three chapters from three different perspectives á la RASHOMON. Heartbreaking and intimate, MONSTER represents a return to form for Koreeda and is one of his best.
MAY DECEMBER (USA)
The latest from another Palme D'Or winner Todd Haynes (CAROL) was hands down one of the best official competition films this year. This satirical drama about infamy and tabloid celebrity is both classic Haynes and also something fresh and entirely new from the veteran director. A definite awards season contender for both Haynes and leads Natalie Portman and Julianne Moore.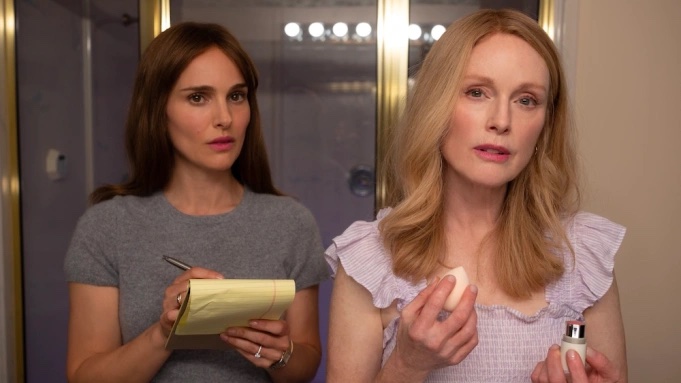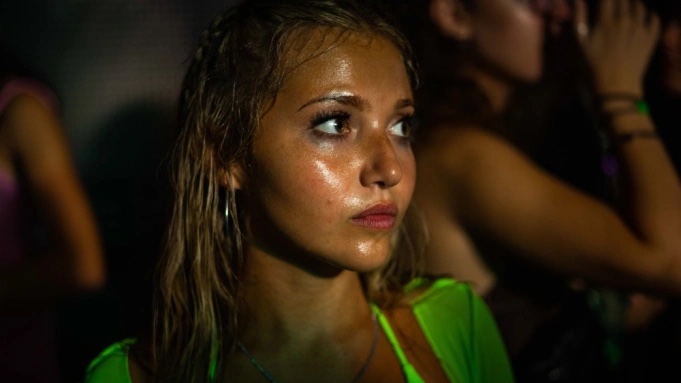 HOW TO HAVE SEX (UK)
From the Un Certain Regard section at this year's Festival, HOW TO HAVE SEX is a hidden gem from British newcomer director Molly Manning Walker. Following three teenage girls on an all-inclusive spring break holiday in a greek party town, the film is immersive, raw, and devastating. Walker manages to capture this girlhood rite-of-passage experience with a surprising sense of authenticity and intimacy, while lead Mia McKenna-Bruce proves she is one to watch with her incredible performance.
THE BREAKING ICE (China)
From Singaporean Director and Cannes regular Anthony Chen, comes his riff on JULES AND JIM. In cold wintry Yanji, a city on China's northern border, young urbanite Haofeng, visiting from Shanghai, feels lost and adrift. By chance, he goes on a tour led by Nana, a charming tour guide who instantly fascinates him. She introduces him to Xiao, a personable but frustrated restaurant worker. The three bond quickly over a drunken weekend. Confronting their individual traumas, their frozen desires slowly thaw as they seek to liberate themselves from an icy world.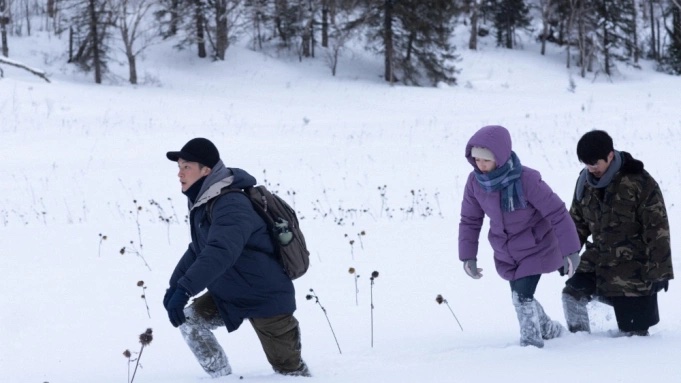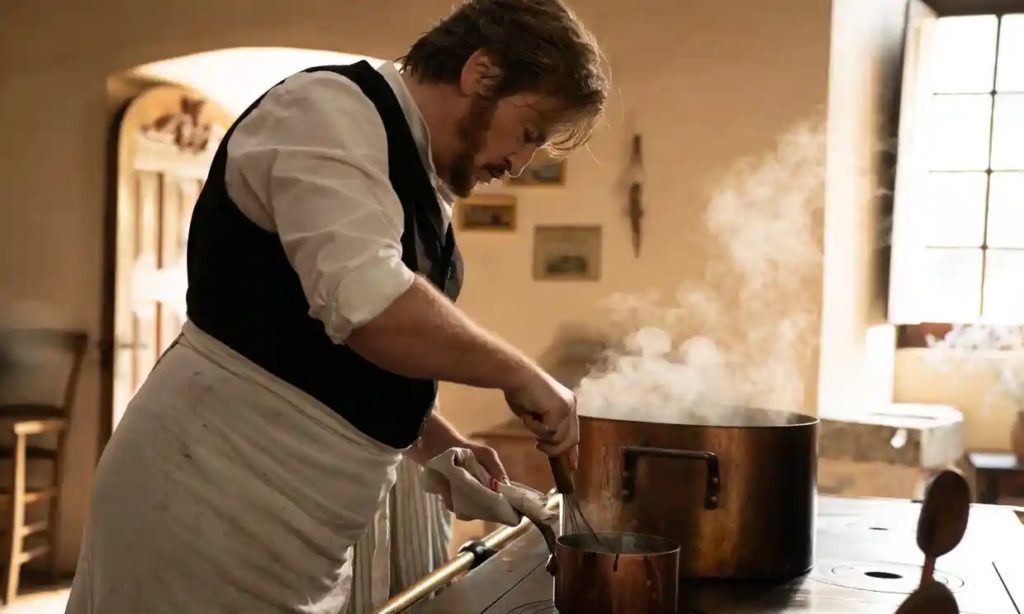 THE POT-AU-FEU (France)
Tràn Anh Hùng (THE SCENT OF GREEN PAPAYA) returns with his latest film THE POT-AU-FEU, a sumptuous, period piece 'gastromance' with compelling and beautiful performances by former couple Benoit Magimel and Juliette Binoche. With palpable chemistry between the two leads, and the historical juncture of French cuisine that the film takes place in, the result is a minimalist, yet meaningful film that harkens to early '90s Lasse Hallstrom films. The food lensing alone is worth the price of admission!
ASTEROID CITY (USA)
One could say that Wes Anderson has been parodied and memed so much (the Wes Anderson TikToks are especially annoying) that one can say his schtick is getting tiresome. Instead, we were surprised at his latest film, an ode to old TV theater shows like Playhouse 90, and Steven Spielberg's CLOSE ENCOUNTERS OF THE THIRD KIND (yep, you read that right). It is still very much in the Wes Anderson wheelhouse, but the meta-ness of the story and the examination of Americana of a certain time is interesting and the star-studded roster is game to play in the Wes Anderson sandbox.