HIFF is thrilled to kick off the year with our 26th HIFF Spring Showcase presented by Halekulani with 20 feature films and 5 short films, all in-person at the Consolidated Kahala Theatres from March 31 through April 6.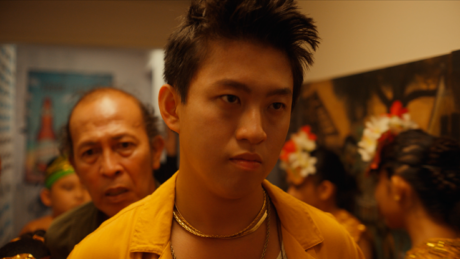 We are thrilled to open the Spring Showcase with the 'hometown premiere' of Justin Chon's JAMOJAYA starring 88Rising rapper Rich Brian in his first acting role. Brian Emanuel, aka Rich Brian, plays an Indonesian rapper with a rising career who hires a U.S. manager and label, taking over from his father, played by veteran Indonesian actor Yayu A.W. Unru. Shot entirely on Oahu, the film had its world premiere at the recently concluded Sundance Film Festival. Actor-turned director Chon (GOOK, BLUE BAYOU, PACHINKO and the upcoming CHIEF OF WAR starring Jason Momoa) will be in attendance with cast and crew.
We are bookending this year's HIFF Spring Showcase with the highly anticipated
SUZUME
from current anime heavyweight Makoto Shinkai.  Continuing the HIFF tradition of closing past HIFFs with Shinkai 's previous blockbusters
WEATHERING WITH YOU
(HIFF 2019) and
YOUR NAME
(HIFF 2016), the film has been a box office phenomenon in Japan and we are excited to present the
Hawai'i premiere
before its national and international rollout.
Overall, we will be screening 20 feature films and 5 short films—as an
Academy Award® qualifying festival for short films
, HIFF is excited to spotlight a
HANA HOU
short films showcase of
HIFF42's award-winners
as a special program highlighting the exemplary stories in short form.
2023 is a significant year as we go for a full return to a 100% in-theater festival. The late film critic and yearly guest Roger Ebert hailed the theatrical experience as "democracy in the dark" that equalizes audience members, bringing back a return to community and "talking story" in the theater lobby, in line and at the concession stand. – As we always say, "see you at the movies!"
---
The 2023 HIFF Spring Showcase full lineup is online now. Advance tickets go on sale starting March 17!