Filled with insight and discovery, the Hawaii International Film Festival is dedicated to advancing understanding and cultural exchange among the peoples of Asia, the Pacific and North America by presenting films from around the world. We hold two film festivals on the island of O'ahu every year, with our HIFF Spring Showcase serving as a mini-festival allowing us to screen films that have spring/summer release windows. The 2023 HIFF Spring Showcase will present 19 new feature films—several straight from Sundance—and 5 award winning short films, exclusively at the Consolidated Kahala Theaters!
Last year, HIFF was honored to host the Hawai'i premiere of EVERYTHING EVERYWHERE ALL AT ONCE as the Opening Night Film for the HIFF Spring Showcase. It was also one of the first sold out films we screened in theaters as lockdown protocols were being lifted. It was truly an energetic, electrifying cinematic experience, with people resonating with the powerful and kinetic visual and aural experience of the film projected on the big screen.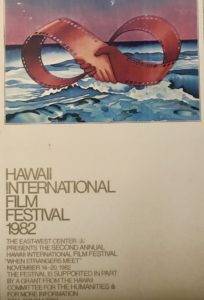 The Festival's mission to promote cultural understanding through the medium of film resonates through its four decades of existence. "When Strangers Meet" was an early slogan for HIFF, to bring people from all walks of life to congregate and celebrate cinema from around the world. The late and great film critic and yearly guest Roger Ebert hailed the theatrical experience as "democracy in the dark," meaning once the lights go down and the film projector fires up, audience members are equal, watching the same film, sharing the experience, but formulating their unique perspectives and experiences. It's also about dissemination and discourse, to talk story about your favorite films in the theater lobby, in line to your next film, and interact with HIFF staff, volunteers, and local and visiting filmmakers. That's the heightened experience beyond just "showing movies" that HIFF has delivered for many years. 
For this upcoming HIFF Spring Showcase presented by Halekulani (March 31-April 6 at Consolidated Kahala) is our return to a 100% in-theater festival. We want to usher in the theatrical experience and bring it back to what makes HIFF so special. What we have in store this year is a stellar HIFF Spring Showcase film program—From latest releases straight from the Sundance Film Festival, to upcoming theatrical releases that will premiere before their release dates, and international films from Japan to Pakistan (shout out to one of our favorite films, the Oscar nominated JOYLAND), to a hana hou short films showcase of all of last year's HIFF award winning short films to spotlight locally made films, an Oscar nominee, and to highlight that HIFF is also an Academy Award® qualifying festival for short films—we are very excited to unveil the 26th HIFF Spring Showcase film lineup and welcome people back to the cinema at our home, the Consolidated Kahala Theatres!
SHOWCASE HIGHLIGHTS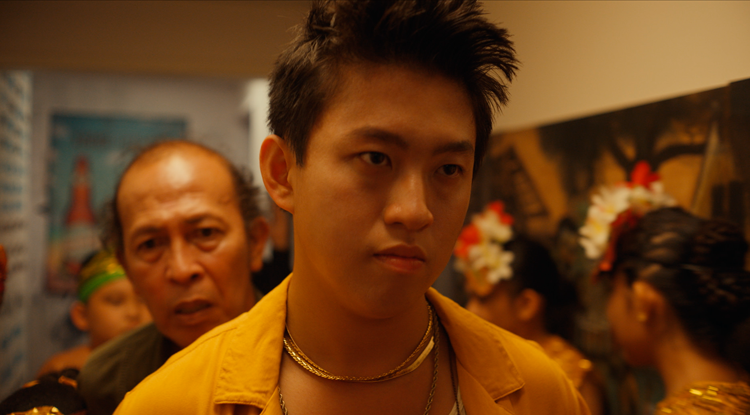 Opening Night Film: JAMOJAYA
DIRECTOR(S): Justin Chon | 2023 | RUNNING TIME: 90 mins
A father-son relationship is put to the test when an up-and-coming rapper at the crossroads of his career decides to let go of his manager, who is also his father. This decision forces them to confront the past and figure out what they want of each other.
---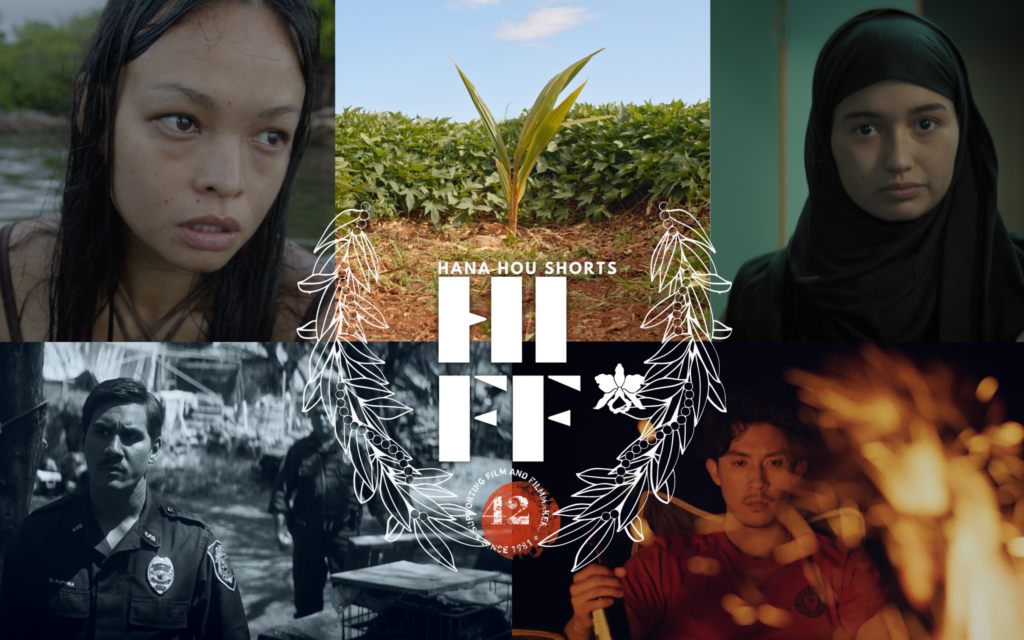 HIFF is an Academy AwardsⓇ qualifying festival for Short Film with our MADE IN HAWAI'I Short and BEST SHORT grand prize winners eligible for this special consideration. This special hana hou shorts program comprises all the award winning short films from HIFF42: E MĀLAMA PONO, WILLY BOY (HIFF42 Audience Award) / INHERITANCE (HIFF42 Made in Hawai'i Short Award) / KUMU NIU (HIFF42 Deep Blue Environmental Shorts Award) / PO'ELE WAI (HIFF42 Made in Hawai'i Short Special Mention) / THE RED SUITCASE (HIFF42 Best Short Film).
---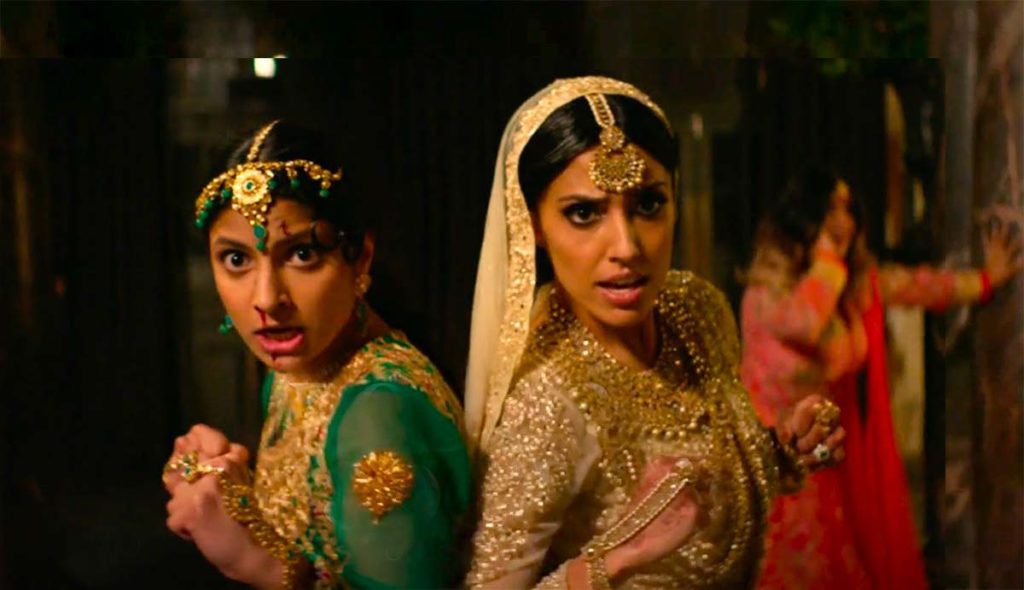 DIRECTOR(S): Nida Manzoor | 2023 | RUNNING TIME: 103
Ria Khan is a martial artist-in-training, who has dreams of being a famous stuntwoman. She just has to convince her Pakistani immigrant parents that this is a right career move. However, she soon puts her fighting schools to the test, when she convinces herself that she must save her older sister from her impending marriage. After enlisting the help of her friends, she tries to pull off the most ambitious of all wedding heists in the name of independence and sisterhood.
---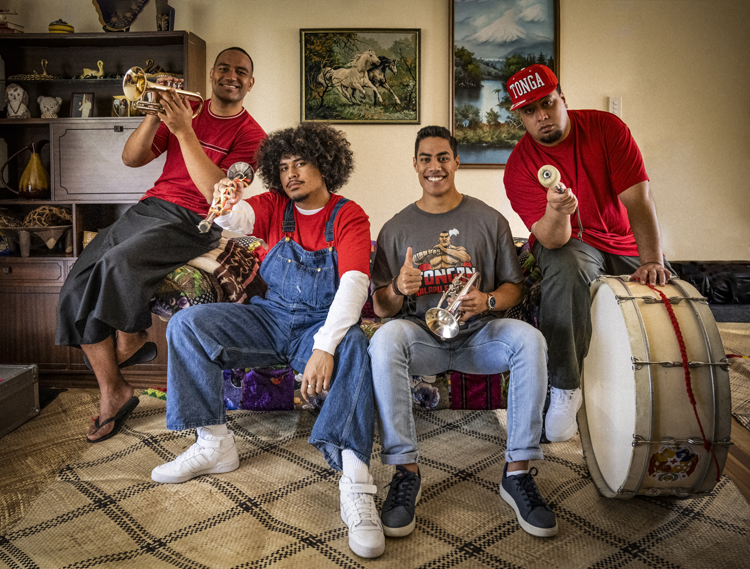 DIRECTOR(S): Damon Fepulea'i | 2023 | RUNNING TIME: 85 mins
Maka, a Tongan superfan, will do whatever it takes to get tickets to the Tonga versus France Rugby World Cup game-–even if that means promising to deliver a brass band for the pre-match entertainment. Only problem is, the band doesn't exist and Maka has four weeks to make one. Inspired by a true story from Tongan writer-producer Halaifonua Finau (THE PANTHERS, HIFF 2021) and the feature directorial debut of New Zealand TV veteran Damon Fepulea'i, this irresistible feel-good, underdog, comedy drama is an antidote to the world's problems and a reminder of what is possible when you "band together" for a dream. —Anderson Le
---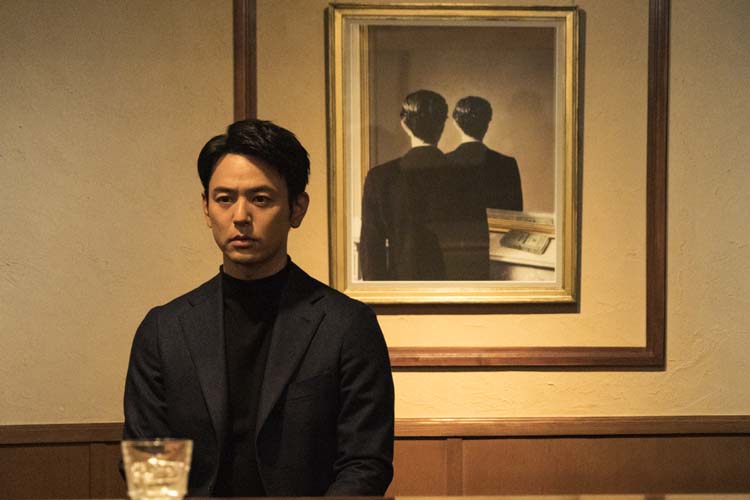 DIRECTOR(S): Kei Ishikawa | 2022 | RUNNING TIME: 121 mins
After divorcing, Rie has found happiness with her second husband Daisuke and formed a new family. But when Daisuke dies in a tragic accident, she discovers her new husband was not the man she thought he was. Rie calls on the attorney Kido to help her find the truth about the identity of the man she loved. A quest that will open larger questions about the nature of identity itself, and what makes a person real at all.
---