Anderson Le  /// February 1, 2022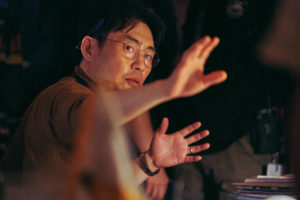 When cineastes discuss South Korean cinema, especially in the context of hallyu (Korean wave), auteur names like Bong Joon-ho, Kim Jee-woon and Park Chan-wook are ubiquitously brought up. In 2021, Hwang Dong-hyuk, the creator of SQUID GAME is at the top of the world. And they should be. But, director Ryoo Seung-wan is barely mentioned, which is a crime. His track record of commercially viable, action thrillers ranging from ARAHAN, CRYING FIST, THE UNJUST, THE CITY OF VIOLENCE, and his latest, ESCAPE FROM MOGADISHU, are great contributors to the Korean wave, in bringing spectacle that rivals any big budget Hollywood movie.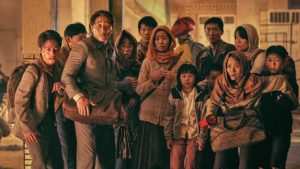 ESCAPE FROM MOGADISHU is this year's South Korean entry to the Academy Awards International Feature Film category, which is a bold choice. It's a popcorn movie based on a true story; it's THREE KINGS meets EXTRACTION, but done better. It is astonishing how Ryoo is not recognized in the current pantheon of action directors. Hollywood is not knocking on his door, which they should. Perhaps they have and he doesn't want to "cross over," which if the case, makes him even more admirable in my book.
---
HIFF SELECTS is a subscription program featuring a carefully curated new film each month, along with exclusive bonus features. Films will be offered monthly on HIFF's streaming platform at watch.hiff.org.
Join HIFF Selects and have the best international and independent films delivered directly to you for a true film festival experience year-round.