IN CONVERSATION WITH GEMMA CUBERO DEL BARRIO
Join us for a special Conversation With Gemma Cubero del Barrio, director of THE ISLAND IN ME. Moderated by Caryn Lesuma, Professor in the Faculty of Arts and Letters at Brigham Young University Hawai'i.
IN CONVERSATION WITH DANIS GOULET
Join us for a special Conversation With Danis Goulet director of NIGHT RAIDERS. Moderated by Bryan Kuwada, Professor of Hawaiian Studies at the University of Hawai'i at Mānoa.
IN CONVERSATION WITH DEANN BORSHAY LIEM
Join us for a special Conversation With Deann Borshay Liem director of CROSSINGS. Moderated by Vernadette Gonzalez Professor of American Studies at the University of Hawai'i at Mānoa.
IN CONVERSATION WITH THE REBEL FILM COLLECTIVE
Join us for a special Conversation With The Rebel Film Collective, the team behind HIGH TIDE DON'T HIDE. Moderated by University of Hawai'i at Mānoa Art and Art History Professor Jaimey Hamilton Faris.
IN CONVERSATION WITH JAKE WACHTEL
Join us for a special Conversation With Jake Wachtel, director of KARMALINK. Moderated by Ida Yoshinaga, Assistant Professor in the School of Literature, Media and Communication at Georgia Tech University.
HIFF TALKS: DOCUMENTARY FILMMAKING
How has the documentary form emerged as one of the most vital and exciting branches of filmmaking today? Advances in technologies for acquisition, editing, and innovative distribution have changed the face of documentary filmmaking. This panel will explore the expanding repertoire of production formats available to the documentarist. With the advent of hybrid narrative/documentary forms to film and television, this panel will consider future trends in documentary topics, production styles, and distribution mechanisms in this fast-changing marketplace of ideas.
Alexandre O Phillippe
Swiss Film Director
Lisa D'Apolito
Producer, Director and Archivist
GEMMA CUBERO DEL BARRIO
Director of THE ISLAND IN ME
HIFF TALKS: THE ACTOR'S JOURNEY
Although Hawai'i's film industry is burgeoning and perhaps more vital than ever as "Hollywood's backlot," the drive for the local creative communities is to create original intellectual properties and provide local actors to shine in authentic and artistically relevant roles. In this panel, we discuss the actor's journey in an ever-changing media landscape and the spike of TV and film production for major streaming platforms seems limitless, with potential and examples of content being created by and about marginalized communities. We go into the nitty gritty of being a BIPOC actor, working in Hollywood and Hawai'i, and how their careers are changing with the times.
TIM CHIOU
Taiwanese American Actor
KANOA GOO
Actor and Writer
AMY HILL
American actress and stand-up comedian
KIMEE BALMILERO
Local actress known for HAWAI'I 5-0, MAGNUM P.I.
HIFF TALKS: STORM LAKE WITH CIVIL BEAT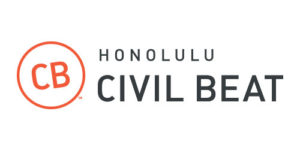 In partnership with Honolulu Civil Beat, HIFF presents a special conversation with the directors of STORM LAKE, Beth Levison and Jerry Risius. The conversation will be moderated by Civil Beat reporter Chad Blair. Chad and the filmmakers will discuss the making of STORM LAKE, as well as issues centered around the importance of on-the-ground journalism and local news in today's rapidly changing and diffuse media landscape.
BETH LEVISON
STORM LAKE Director & Producer
Jerry Risius
STROM LAKE Director & Cinematographer
Chad Blair
Honolulu Civil Beat
HIFF TALKS: FILM FESTIVAL UNDERCOVER
A STRATEGY WORKSHOP FOR FILMMAKERS WITH TRIBECA PROGRAMMER SHARON BADAL
Want to know the inside scoop about how to succeed on the film festival circuit? You're in the right place when Sharon Badal (Vice President of Filmmaker Relations and Shorts Programming for the Tribeca Film Festival) gives a fun behind-the-scenes workshop especially designed for HIFF 2021 filmmakers.
At the end of the workshop filmmakers will feel energized, empowered and ready to take on the festival circuit with confidence!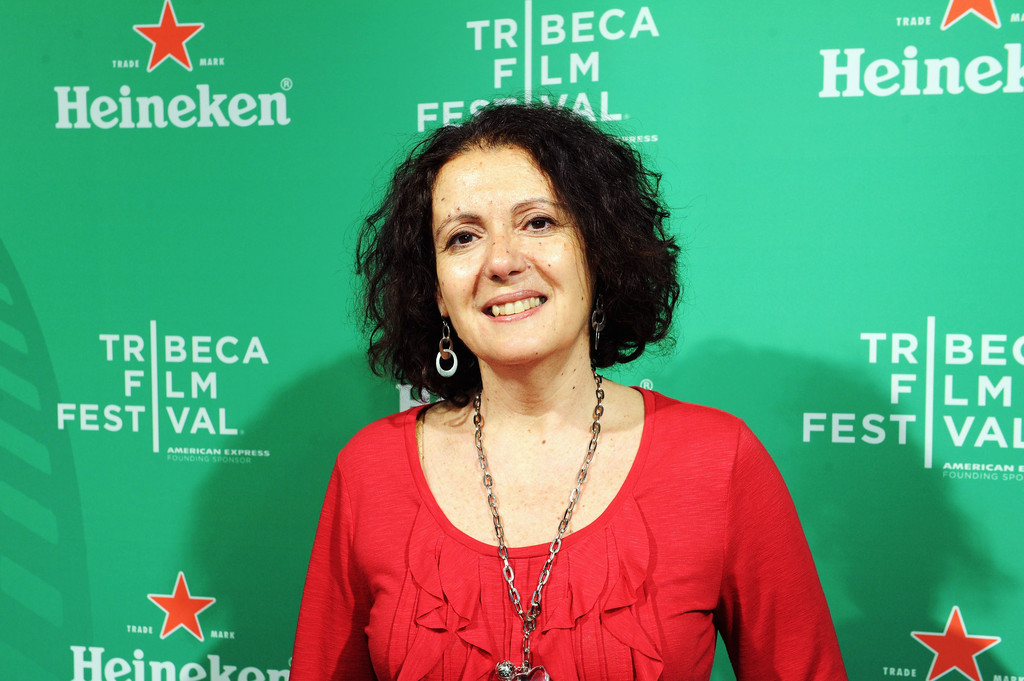 SHARON BADAL is vice president of filmmaker relations and shorts programming for the Tribeca Film Festival and has been with the festival since its inception. She spent ten years in distribution and marketing for three major studios followed by extensive live-event producing experience. Sharon is on the faculty at New York University's Tisch School of the Arts, recognized as a Distinguished Teacher. Sharon is the author of "Swimming Upstream – A Lifesaving Guide to Short Film Distribution," published by Focal Press. She has been a panelist/juror at numerous festivals and for industry organizations globally. She received her B.F.A. in film and television production and her M.A. in cinema studies and business, both from NYU.
HIFF TALKS: IN CONVERSATION WITH DANA LEDOUX MILLER
We sit down with Dana Ledoux Miller, a HIFF alumnus, UH Manoa graduate, and this year's Pacific Islanders in Communications Trailblazer Award honoree. Dana is currently co-showrunning Netflix's UNTITLED THAI CAVE RESCUE limited series produced by SKG and Jon M Chu. She is also adapting COSMOLOGY OF MONSTERS for Chernin with Destin Daniel Cretton attached to direct. Dana was a producer on ABC's DESIGNATED SURVIVOR and also wrote for Netflix's NARCOS and HBO's THE NEWSROOM. She is a graduate of the Academy for Creative Media at the University of Hawai'i Manoa and lives in Los Angeles with her family.
HIFF TALKS: THE PANTHERS PANEL DISCUSSION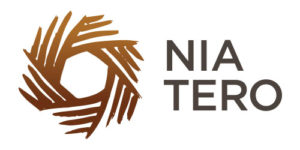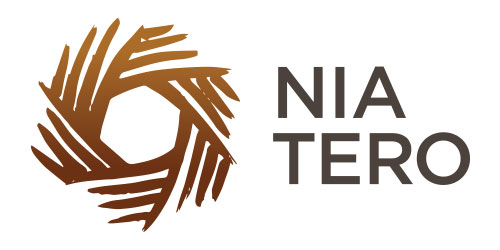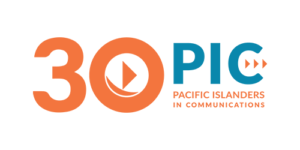 Join us for a special panel discussion with the team behind the groundbreaking series THE PANTHERS, making its Hawai'i Premiere at HIFF41. In this conversation, the creators and writers behind this series will discuss the origins of the series, the history of The Polynesian Panthers, and the making of the show. The discussion will be moderated by HIFF Artistic Director Anderson Le.
KIN THEORY: INDIGENOUS MEDIA CONNECTIONS ACROSS PASIFIKA AND BEYOND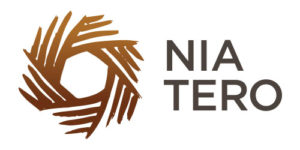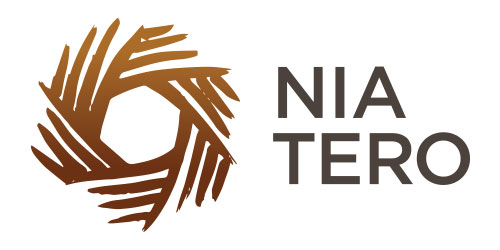 In this virtual panel, enjoy stories from Indigenous creatives from Pasifika and beyond about how they center their cultural upbringing to create community-specific and place-based media, as well as the movement to grow, strengthen, and support new and existing media connections across the global Indigenous community.
Dakota Alcantara-Camacho
Multi-disciplinary artist and researcher (Matao / Chamorro / Ilokano)
Chad Charlie
Filmmaker and Poet (Ahousaht First Nation / Black)
Erin Lau
Filmmaker (Kanaka Maoli)
Alyssa London
Speaker and Coach (Tlingit)
Tracy Rector
Managing Director, Storytelling, Nia Tero (Choctaw/Jewish/Black)
SPOTLIGHT ON HONG KONG: IN CONVERSATION WITH STANLEY KWAN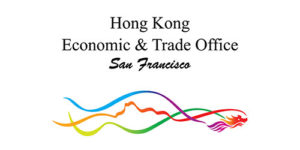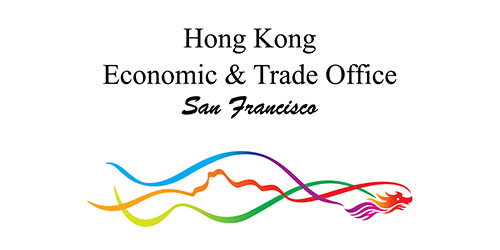 HIFF is proud to present a special in-depth conversation with 2021 Hong Kong Filmmaker in Focus: Stanley Kwan. Join us on November 9th as we discuss his groundbreaking and illustrious career, and learn more about some of his best films.
NEW AMERICAN PERSPECTIVES MASTER CLASS: 7 DAYS


In partnership with the Vilcek Foundation, HIFF is honored to present a special Master Class with the team behind the film 7 DAYS on SATURDAY NOVEMBER 13TH as part of the 2021 New American Perspectives program. The discussion will be moderated by HIFF Artistic Director Anderson Le and will feature, director and co-writer Roshan Sethi, co-writer and lead actor Karan Soni, and lead actress Geraldine Viswanathan. This event will be presented LIVE online. Go to HIFF.ORG, the HIFF Facebook Page, or HIFF's Youtube Channel to participate in the conversation.
NEW AMERICAN PERSPECTIVES IN FILMMAKING


The New American Perspectives program shines a spotlight on foreign-born filmmakers, celebrating the extraordinary contributions of immigrant artists to contemporary cinema and media in the United States. As part of the New American Perspectives program at #HIFF41, the Vilcek Foundation and HIFF present a panel discussion with featured filmmakers: Natalia Almada, Aizzah Fatima, Kier-La Janisse, Shih-Ching Tsou, Roshan Sethi, Karan Soni, and Geraldine Viswanathan.
HIFF TALKS: GREEN SCREEN Presented By Morgan Stanley Hawai'i
In this special virtual panel, we speak with filmmakers and environmental activists and practitioners from HIFF's GREEN SCREEN section. They will discuss the inspiration to tell these stories, the power of media to incite, educate and formalize a call-to-action against the climate change. From Hong Kong, to Bangladesh, to New Zealand, and right here in Hawai'i, we will discuss how this crisis unites us all, and how we can affect real change for all of our survival.
Participating Films and Filmmakers
FISHPOND: LOKO I'A
Leah Warshawski
FOOD FOR THE REST OF US
Caroline Cox
reFASHIONED
Joanne Bowers
HIGH TIDE DON'T HIDE
Emily McDowell