As part of HIFILM (HIFF43's "Industry Hub"), comes the return of HOMETOWN HEROES, a now perennial panel that explores the "State of 808 State Filmmaking," and it's trajectory as a burgeoning and sustainable indie film & tv industry in the ideation and production of authentic local stories. This year's HOMETOWN HEROES panel is a little different, as it will be a spotlight on two upcoming projects in development.
The first project is the Kānaka Maoli feature film MAKAWALU — A film portmanteau that takes place during one monumental evening at a tourist lū'au – the apex of Hawaiian and Hawai'i stereotypes in Hollywood mainstream media (i.e. BLUE HAWAII, 50 FIRST DATES) on the Fourth of July. Bringing a sense of drama and depth, at times funny and surreal, this mindful story explores themes of dispossession, Hawai'i's over-reliance on tourism and the military, and the bastardization and innovative reclamation of Hawaiian culture via eight engaging chapters that unspool over one night (of all nights) on "Independence Day."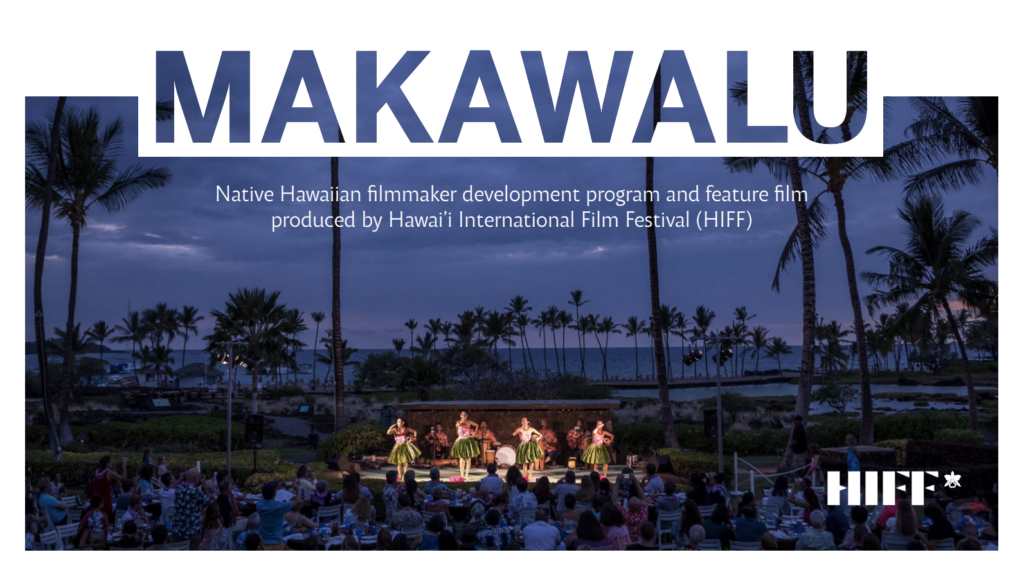 This is HIFF's first independent film production as part of an overall sustainable program to provide career development and opportunities to provide funding and work experience in different film genres and formats. Read up more about the MAKAWALU film project and program.
The second project to be featured at the HOMETOWN HEROES panel will be the introduction of the new documentary feature project MERV AND THE MIRACLES from Michel Gondry's Partizan and RTG Features. Hawai'i born director, Sundance and HIFF alum Christopher Makoto Yogi (AUGUST AT AKIKO'S, New Yorker's "The Best Movies of 2019″; I WAS A SIMPLE MAN, Sundance 2021, HIFF 2021 Award Winner) is attached to direct. Based on one of the most historic sports moments in Hawai'i history that changed the face of college sports forever. The project was exclusively announced a few weeks ago via Deadline Hollywood.
MERV AND THE MIRACLES picks up on December 23, 1982 with Coach Merv Lopes and the Hawai'i-based Chaminade Silverswords, a tiny, then-NAIA college in Honolulu with only 800 students and without their own gym or locker room. It was then that they shocked the world in defeating the nation's top-ranked Virginia Cavaliers and future Hall of Famer Ralph Sampson. The game has become known as the "Greatest Upset Never Seen" as it was not broadcast on TV. Featuring never-before-seen archival footage along with present-day interviews and vérité, the doc centers on Coach Lopes and his players, their opponents, and those lucky enough to be in the crowd that night, retelling one of the greatest "David vs. Goliath" games in sports history.
The Maui Invitational, an annual, early-season college basketball tournament that takes place at the Lahaina Civic Center on the island of Maui, was founded as a lasting legacy of this game in 1984. This November, the tournament will celebrate its 40th anniversary with a powerhouse field that includes Kansas, Purdue, Gonzaga, Tennessee, Marquette, UCLA, Syracuse, and Division II Chaminade, and a special purpose of raising awareness and funds for the ongoing Maui wildfire relief efforts.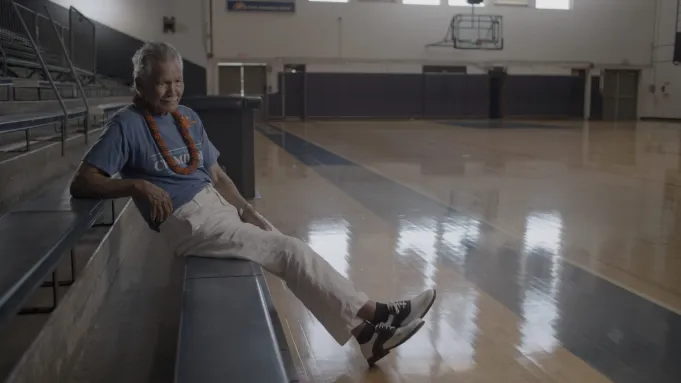 Directors from both projects will be in attendance to discuss their projects including some very special guests for the MERV AND THE MIRACLES presentation. This is a great opportunity to check in on the current pulse of Hawai'i indie filmmaking with these unique projects that show the breadth of stories beyond the usual Hollywood myopia. The panel, like all of the HIFILM panels, are open to the public. To register, book your spot now.
HOMETOWN HEROES: CURRENT PROJECTS IN DEVELOPMENT
Saturday, October 14, 4:30pm – ENTREPRENEURS' SANDBOX – RSVP Here