We are proud to announce the 2022 class of mentees that will participate in the HIFF ONLINE CREATIVES & CRITICS IMMERSIVE (HOCCI) powered by DBEDT and Creative Lab Hawaii. A reimagining of the Roger Ebert Young Writers Program, this new Immersive has been updated to include professional critics and content creators who will be mentoring in 4 unique silos: Writing, Podcasting, Video Essays and Vlogging.
The 2002 Mentors are podcaster David Chen, video essayist Patrick Willems, Taylor Ramos & Tony Zhou of Every Frame A Painting, and Australia-based academics and critics Kirsten Stevens & Duncan Calliard. To read their full bios, click here. 
Ten mentees have been chosen to participate in private mentoring sessions from experts in crafting their film criticism texts in these specific modes of content. They will also teach the tricks of the trade in their respective fields. Aside from the "nuts and bolts" of their trade, these mentors will also provide insight in logistics, building their brand, sponsorship opportunities and growing their audiences. In addition, the mentees will receive press industry badges to cover HIFF as part of their mentoring assignments.  The mission of HOCCI is to encourage film criticism in Hawai'i by using the influencer branding strategies to spark career opportunities in the State and not be hampered by oceans, state borders and distance, because geography is no longer a barrier.
Here are the ten 2022 HOCCI mentees: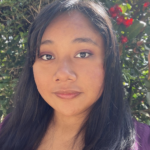 Vanya Alvarado is currently a student at the University of Hawaii at Manoa working on their degree in Psychology and Creative Media. She is an aspiring film director, screenwriter, and editor with a small background in classical music but hopes to experiment with other film industry positions during their time in university. With a specific interest in the LGBTQ+ community/Queer Cinema and mental health and disability awareness, she aims to create and work on stories to bring light to those involved and affected.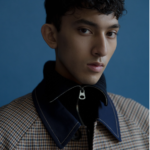 Hey! My name is Hunter Darukhanavala, Hunter Daru for short. I am a junior at UH Mānoa majoring in communications! I was born and raised in the suburbs of Chicago, Illinois! I am a 21 year old self-taught filmmaker, photographer, and also a signed fashion model. My passion for visual storytelling has stemmed from traveling all over the world capturing beautiful places and beautiful people.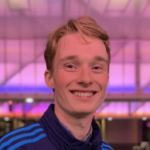 Jim Fahey is an emerging film critic and curator who just entered the industry as the Assistant Director of the Common Good International Film Festival, based out of Claremont, CA. He has spent the past year building his resumé at the University of Edinburgh, where he completed a Master's program in Film, Exhibition & Curation. During that time he served as a film critic for The Student, the longest-running student newspaper in the UK, and also began Airplane Mode, a film-review blog currently available on Substack. He is a driven student of cinema and is excited to develop his critical voice at HIFF's Online Creative and Critics' Immersive.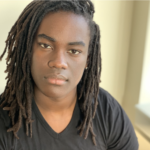 Alioune Fall is an aspiring filmmaker who is in his Junior Year. From the early age of 9 years old he has been involved in the arts going back and forth to both his homes that being New York and Maui. As an actor he has been exposed to many film sets and took classes in film acting. This itching curiosity of film led him into being accepted into NYU's Future Filmmaker Workshop during his senior year of high school. He maintains a Youtube channel called ABF Films that currently has 1,660 subscribers that he just launched this year focusing on video essays. Alioune hopes to gain enough knowledge and experience through the HOCCI to take his understanding of film and his youtube channel to the next level.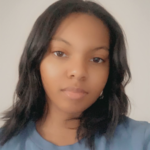 Hi, my name is Mya Frye! I'm a student at Hawaii Pacific University and I study mass communications with a minor in multimedia. Currently I run my own podcast called Doing My Best where I co-host and do the pre/post-production. After graduation, I plan on attending grad school and hope to study film and tv production, while continuing my podcast on post-grad life and independence for young adults. In my freetime I enjoy creating new coffee drinks as well as binging my favorites movies if I have the time.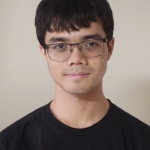 Devin Hung is a creative media major at the University of Hawai'i at Mānoa. He writes movie reviews on his Letterboxd account and wrote for his high school newspaper while attending Moanalua High School. When he isn't doing homework, Devin spends his time watching movies and anime, writing reviews and short stories, and updating his Oscar predictions. He hopes to one day start a YouTube channel and write a series of novels.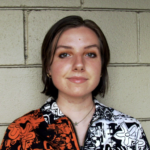 Carson Lommers is a sophomore Creative Media student at the University of Hawaiʻi at Mānoa. Originally from Corvallis, Oregon they moved to Hawaiʻi to attend school and pursue their passion for film. Carson hopes to incorporate their other passions such as philosophy, LGBTQ+ activism, and feminism into their filmmaking and writing while attending college and after graduation. With their degree Carson wants to move back to the Pacific Northwest and apply to work at a local production office while still working on individual film projects.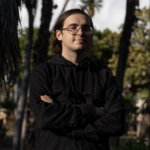 My name is David Murray. A resident of O'ahu for nearly my entire life, I am currently a Senior at UH Manoa working towards my Bachelors of Arts in Creative Media, but I previously studied English at University of Montana Western. I plan on pursuing a master's degree in screenwriting and/or Film studies. On a personal note, I am abit of a genre nerd, with a special interest in Horror, Animation, and Cult films. While my aspirations lie in higher education (and hopefully a career in Screenwriting), it is also my goal to write and create content about pieces of media (Film, Television, etc.) that captivate me or otherwise would be unlikely to garner any serious academic attention.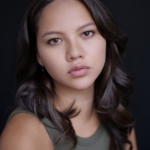 Pualalea Panaewa is a young Kanaka 'Ōiwi filmmaker dedicated to telling authentic stories of Hawaiʻi. She was born and raised in Waiʻanae, Oʻahu with a strong background in Hawaiian history and culture and the performing arts. As a product of this, they are dedicated to combating the misrepresentation of Hawaiʻi in media. Pualalea currently attends the University of Hawaiʻi at Mānoa where they study Digital Cinema in the Academy for Creative Media with a focus on Indigenous filmmaking.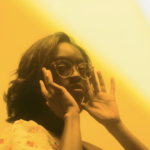 Olivia Trice is a force to be reckoned with. After studying classical and contemporary theatre for the stage at Duke Ellington School of the Arts in Washington, DC, her artistic roots have fueled her to step into her power as a multi-hyphenate producer. Olivia is currently a Senior at Hawaii Pacific University pursuing Multimedia Cinematic Production & Screenwriting. While her artistic expression has evolved to span multi-forms of digital media, Olivia's passions remain photography, experimental filmmaking, and aerial dance/improvisation. In 2018 she began her career on-set working as a production assistant on TV/Film productions like GODZILLA VS. KONG, HAWAII FIVE-O, MAGNUM P.I. and AMERICAN IDOL. As a former ambassador of the Community & Teen's department at Instagram, she has also spent much of her development online translating those connections into real-life impacts and business collaborations. Olivia currently works as a digital producer and social media lead for Still and Moving Center, a local movement studio where she produces promotional content and performance films. She is excited to utilize her creative tools to produce movement-related content as a digital storyteller.