THE WIND AND THE RECKONING was the Opening Night Film for the 42nd Hawai'i International Film Festival presented by Halekulani. The film is currently in commercial release. 
The powerhouse duo, Jason Scott Lee and Lindsay Watson, take part in a masterpiece by bringing to light the incredible Hawaiian story of Koʻolau and Piʻilani with THE WIND AND THE RECKONING. Not only does this film encapsulate an epic, classic western style, but it also captures true and authentic storytelling about Hawaiʻi that the whole world must see. It portrays an important piece in understanding Hawaiian history that many may not know about, and the best part is that it's 80 percent in ʻolelo Hawaiʻi (Native Hawaiian language); something never at all really before seen. Director, David Cunningham, takes the audience on a real journey that truly emphasizes the importance of protecting one's ʻohana from beginning to end in this film. The audience gets to see the intense struggles, segregation, and racism that Koʻolau and his family had to endure as armed soldiers under President Dole's government attempted to hunt them down in a time where leprosy was present. With great relevance of this story in today's world, this film focuses on Koʻolau, Piʻilani, and family but really it brings a deeper look into how the whole of the people of Hawaiʻi were treated inside of their own home.
Cunningham does very well to hammer home the authenticity of Hawaiʻi while displaying an informative, powerful, and inspiring story with stunning visuals and emotion. Set on the island of Kauaʻi, the audience gets an intense, on-going fight for family and home. Diving deeper into characters, Jason Scott Lee truly displayed Koʻolau's heroic attributes as a leader paired with Lindsay Watson's powerful, strong depiction of Piʻilani. The love for family is extremely prevalent in this film and Cunningham made sure to emphasize this theme all through ʻolelo Hawaiʻi. This is countered by the role of McCabe played by Henry Cusick, in which he leads the armed hunt for Koʻolau and his family, showing no mercy.
A main topic showcased in the film focuses on the idea of the people of Hawai'i being seen as different, as outsiders, and as animals as the West overthrows the Kingdom of Hawaiʻi; That being said, ironically, the people of Hawai'i were being forced out of their own home. At a time where the leprosy outbreak sparked, any Hawaiian suspected to have the disease would be taken away with force. But, as for Koʻolau and his family, they did not subject themselves to the new government and their unethical values. This idea speaks volume for not only the history of Hawaiʻi but even in today's time as the fight for Native land is still in effect. Despite the extreme harsh and emotional reality portrayed in the film, Cunningham still successfully outshines this with the showcasing of love, protection, and sacrifice not just within Koʻolau and his family but for the whole of Hawaiian culture as well.
Cunningham's powerful storytelling of the legendary Koʻolau and Piʻilani leaves the audience with an incredible understanding and importance of Hawaiian history. This story allows for the audience to get a deep look into how times really were and have that truly resonate with emotion toward relatable characters to Native Hawaiians. Whether you are a Native Hawaiian or not, this visual story will have you thinking about the importance of your own family and what lengths you would go to, to love and protect them. This film will take you on a very compelling, visual journey with great respect shown to Hawaiian culture. The Wind & The Reckoning truly displays powerful themes and lessons that the viewer can take and apply into today's world.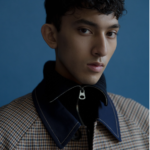 Hey! My name is Hunter Darukhanavala, Hunter Daru for short. I am a junior at UH Mānoa majoring in communications! I was born and raised in the suburbs of Chicago, Illinois! I am a 21 year old self-taught filmmaker, photographer, and also a signed fashion model. My passion for visual storytelling has stemmed from traveling all over the world capturing beautiful places and beautiful people.

The mission of the HIFF ONLINE CREATIVES & CRITICS IMMERSIVE (HOCCI) program is to encourage film criticism in Hawai'i by using the influencer branding strategies to spark career opportunities in the State and not be hampered by oceans, state borders and distance, because geography is no longer a barrier. Ten mentees participated in this program, giving them press industry access to HIFF42. In addition, the cohort attended mentoring sessions by working critics in the online film journalism community in unique silos: Writing, Podcasting, Video Essays and Vlogging.
Mahalo to DBEDT Creative Industries and Creative Lab Hawaii for their support.