Pandemic, schmandemic… Actually, it is no joke, and the world is still very much in the midst of it, even as cases are going down in pockets around the globe. With less out-of-town guests traveling to the Festival this year, we look forward to welcoming you to the new virtual social hub of HIFF41!
HIFF41 Gather.Town aka the HIFF Metaverse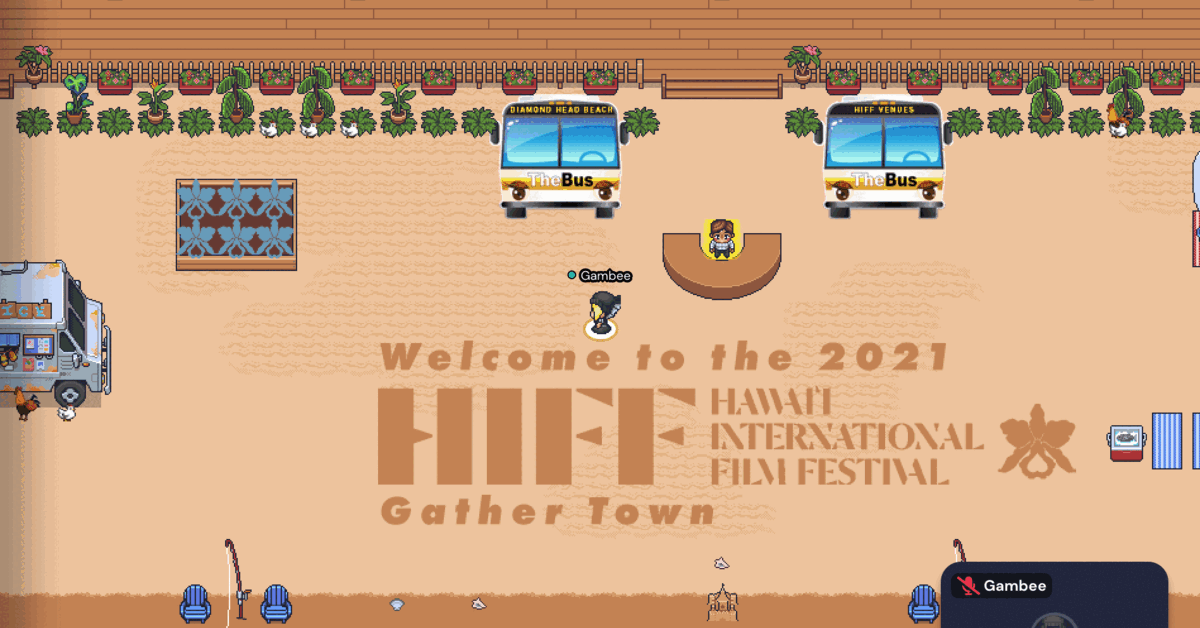 Our lounge is located inside a private space in the platform Gather, an online town that resembles an 8-bit video game map with video conferencing capabilities. Inside our own metaverse, where establishments from Honolulu yore are alive and well–Hang out  at the old Varsity Twins or attend a mixer at the Wo Fat building; take The Bus to Waikiki Beach or hang out at BoxJelly. You'll control a 2D avatar that can converse with video and audio as you approach others' avatars. Join us for select Happy Hours each day, virtual panel discussions, and a HIFF staffer who will take care of DJ and, maybe, karaoke requests!
Use your arrow-keys to walk through the space. Walk up to people you encounter in the space to have conversations! To have private conversations with others, walk onto the chairs you see throughout the map; you'll see a small message popup on the bottom of the screen that says "you have entered a private space."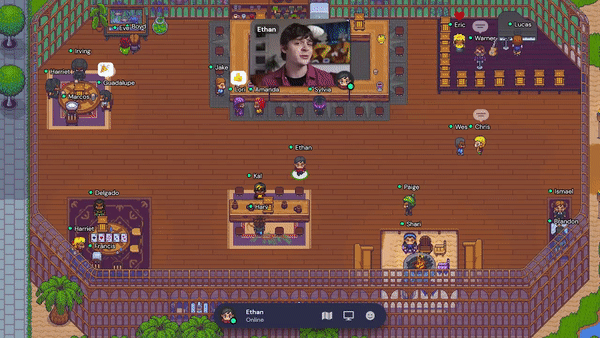 ALL Pass Holders will have exclusive access to our festival lounge to meet filmmakers, discuss movies, attend panels and socialize.
You can roam around 24/7 during the duration HIFF starting November 7th thru 28th. But check back here for a set schedule of "pau hana mixers", speaking events, and maybe a karaoke session or two. Or three.  Exclusive invites will be e-mailed to you directly.
In the meantime, if you would like to enter HIFF41's Gather.Town, then ENTER THE VOID.