Film Festivals are more than just a curated collection of film screenings. Over the years, HIFF has also expanded its panels, talk stories and education initiatives, as the Festival invests in the cultural and economical pathways to independent cinema and content creation in Hawai'i. The goal, since HIFF's inception in 1981, is to be a gathering place, a bridge for cultural understanding. Over the years, the creative industries in Hawai'i has matured to be more than just Hollywood's tropical backlot, as Kānaka Maoli and local filmmakers (all HIFF alumni), have produced films that have gained international recognition (Sundance, Berlinale, etc), a growing number of Kamaʻāina are making in-roads in Hollywood in development and executive roles, and a rise in authentic representation in media (Māori film and television expansion from Aotearoa), HIFF has rebranded what it has been doing for years and cultivated a new "Industry Hub" called HIFILM – And it's open for everyone to join, learn, and develop your skills, no matter if you're just a film lover, a filmmaker, or in the film production trade.
At HIFF43, HIFILM events will take place throughout the Festival at Entrepreneurs Sandbox and UH West O'ahu, and are open to HIFF Industry Passholders. Participants will learn from prestigious local and global industry professionals and engage in discourse around sustainable work in the local film & tv industry, development of Pasifika and Indigenous stories, generating income, and more.
HIFILM IS FOR EVERYONE – from a film fan to a seasoned film crew member – And it's not going to just happen during the Fall Festival. HIFILM will be year-round, with a varied range of topics like "reading" film language – Western classical story structures versus Pasifika non-linear classical story structures – the boom of voice acting opportunities for API actors in the golden age of K-dramas and anime in the mainstream (see our recent virtual panel with the PGM VO List), freelance and paid writing opportunities to be a working critic (HOCCI), to transferring existing skills in one industry as applicable and advantageous in film production.
So, how do you join HIFILM? Purchase an Industry Pass! It's only $100 ($70 if you are a current HIFF member). If you are a current Academy for Creative Media student, then it's even a better value, because it's FREE for students. Aside from access to all HIFILM events, you also get free tickets to screenings, admission to select Festival events and join the HIFILM Industry Directory, a resource to build an expansive and accurate database to connect to major directories from our partner Array Crew and Kin Theory, just to name a few as HIFF expands partnerships locally, nationally and internationally.
For this upcoming HIFILM at HIFF43, there will be EIGHT PANELS and MASTERCLASSES led by a broad spectrum of industry professionals – Oscar nominees, to seasoned film production crews, to game changing artists and designers, to award-winning thespians, – all available to attend with an INDUSTRY PASS.  Here is the schedule: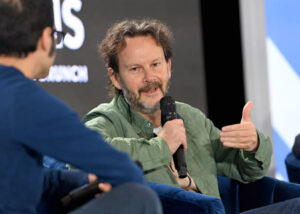 HIFF43 PRODUCER-IN-RESIDENCE MASTERCLASS with Ram Bergman presented by the Honolulu Film Office
Honolulu Film Office presents the inaugural PRODUCERS-IN-RESIDENCE program as part of HIFFs educational and career development initiatives in support of Hawaii's film & tv industry. HIFF is proud to present award-winning Ram Bergman as the inaugural HIFF Producer-in-Residence. Bergman has produced dozens of acclaimed film and TV projects that have been released to global audiences over a 30 year career. Known for Producing STAR WARS: THE LAST JEDI and KNIVES OUT, this is a once in a lifetime opportunity to participate in an intimate discussion with a master producer. October 14, 12:00pm, Entrepreneurs' Sandbox
REAL WORLD FILM SCHOOL: How real world experiences translate at work in Film & TV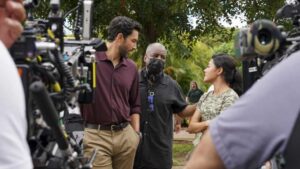 When Hollywood goes on strike, it doesn't just affect actors, screenwriters and directors, but hundreds of crew members behind the scenes with everyday skills and experiences in other departments–i.e. stunt work through surf doubles/water safety, martial arts; construction, photography (location scouting); drivers/mechanics (transportation), just to name a few. When Film & TV work starts up again, teams will be looking for people with practical knowledge you don't learn in film school. HIFF will speak with local crew members about their past and how it applies to their lucrative career in Hollywood. October 14, 2:00pm at Entrepreneurs' Sandbox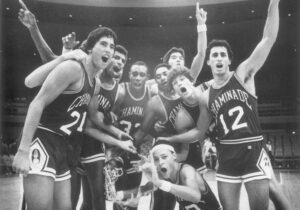 HOMETOWN HEROES: Current Projects In Development
This year's edition of "The State of 808 Indie Filmmaking" talk story provides a platform or locally-based filmmakers and Hawai'i's indie film community. This panel focuses on two upcoming projects: Kānaka Maoli feature film MAKAWALU—A film portmanteau that takes place during one monumental evening at a tourist lū'au; and the new documentary feature MERV AND THE MIRACLES from Hawai'i-born director, Sundance and HIFF alum Christopher Makoto Yogi (I WAS A SIMPLE MAN, Sundance 2021, HIFF 2021 Award Winner; AUGUST AT AKIKO'S, The New Yorker's "Best Movies of 2019"). October 14, 4:00pm at Entrepreneurs' Sandbox
NATIVE RECKONING: The Fight Against Climate Gentrification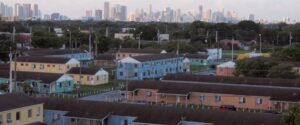 Climate gentrification is a result of climate migration, changes in populations due to environmental changes caused by climate change, in which certain lower-socioeconomic communities are displaced as a place of housing for more wealthy communities. Several films across the HIFF43 program illustrate this topic, from Brazil to Myanmar to Maui, as well other coastal communities like Miami (see RAZING LIBERTY SQUARE). This GREEN SCREEN and INDIGENOUS LENS panel explores this topic with filmmakers, as well as local experts and activists that are amplifying this topic and fighting for socio-economic and racial justice. October 19, 4:30pm at Entrepreneurs' Sandbox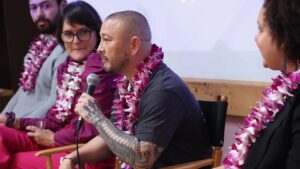 THE RISE OF HAWAI'I CINEMA presented by Pasifika Entertainment Advancement Komiti [PEAK]
A talanoa with kanāka professionals where we reflect on the state of the entertainment industry, creating opportunities, and riding the next wave of Hawai'i cinema. This frank discussion will be led by PEAK executive director Kristian "Krit" Fanene Schmidt. Confirmed panelists include Ty Sanga (Director, HŌKŪLEʻA: FINDING THE LANGUAGE OF THE NAVIGATOR); Moses Goods (CHIEF OF WAR); Kalikolehua Hurley (Sr. Manager, D&I Content & Culture Strategies at Walt Disney Animation Studios); Brian Keaulana (WATERMAN, Stunt Coordinator, Co-Founder ICAN). October 19, 6:00pm at Entrepreneurs' Sandbox
DRAWING A LIFE: NEW PERSPECTIVES IN FILM & ART presented by the Vilcek Foundation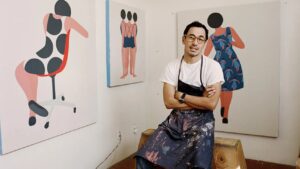 As part of 2023's New American Perspective's program presented in partnership with the Vilcek Foundation, HIFF will present a FREE panel discussion with filmmakers spotlighted in this year's program: Geoff McFetridge, Sing J. Lee, Chiaki Yanagimoto, Till Schauder, Sara Nodjoumi, Nicky Nodjoumi and Denise Zmekhol. The filmmakers and artists will discuss their careers, their works, and their experiences as cultural workers in the United States. October 21, 1:30pm at Consolidated Kahala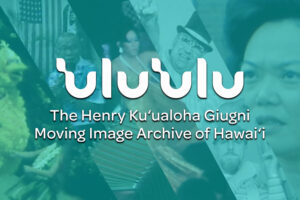 ʻULUʻULU MOVING IMAGE ARCHIVE PRESENTS: TREASURES (1985)
This year's ʻUluʻulu film presentation and panel, in partnership with Bishop Museum, will feature three episodes of TREASURES, a docuseries that was produced and broadcast on KHON (Channel 2) in 1985. The episodes focus on three individual "treasures" in our community. All have eventually passed away, but their stories and legacies live on. For the first time, this year's HIFF/ʻULUʻULU program will be held at the University of Hawai'i West Oahu ACM Campus, a state-of-the-art facility and also headquarters of ʻUluʻulu: The Henry Kuʻualoha Giugni Moving Image Archive of Hawaiʻi. October 21, 2:00pm at UH West O'ahu
PASIFIKA ROLES: IN CONVERSATION WITH CLIFF CURTIS presented by ICAN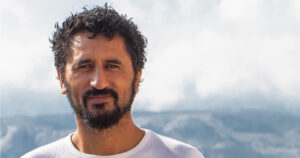 Celebrated Māori actor Cliff Curtis is considered one of the most versatile actors working in Hollywood. His work in his native New Zealand ranges from THE PIANO, ONCE WERE WARRIORS, and WHALE RIDER to his knack for playing different ethnicities in Hollywood in major motion pictures and network series, for over three decades. But as their is a swing for authentic portrayals and stories in Hollywood and global cinema in general, Curtis enters a new phase in his acting career, focusing on Pasifika characters–from the award winning MURU in his native Aotearoa, as well as producing alongside fellow Kiwi Taika Waititi (BOY, EAGLE VS SHARK) and documentaries on the Godmother of Indigenous films, Merata Mita in MERATA: HOW MUM DECOLONISED THE SCREEN. Audiences will get insight on a journeyman actor's career and one who reflects the past, present and future of Pasifika entertainment. October 21, 4:00pm at UH West O'ahu